'Everything is seen in China,' said a TikTok employee in an internal recording
TikTok recently received international attention as its CEO was questioned on Capitol Hill. A U.S. Congress member revealed that TikTok retains the censorship code for Douyin, the Chinese version of TikTok, that can be switched to Chinese Communist Party (CCP) censorship mode and access U.S. data.
On March 23, the U.S. Congress held a hearing on TikTok and questioned the company's CEO, Shou Zi Chew.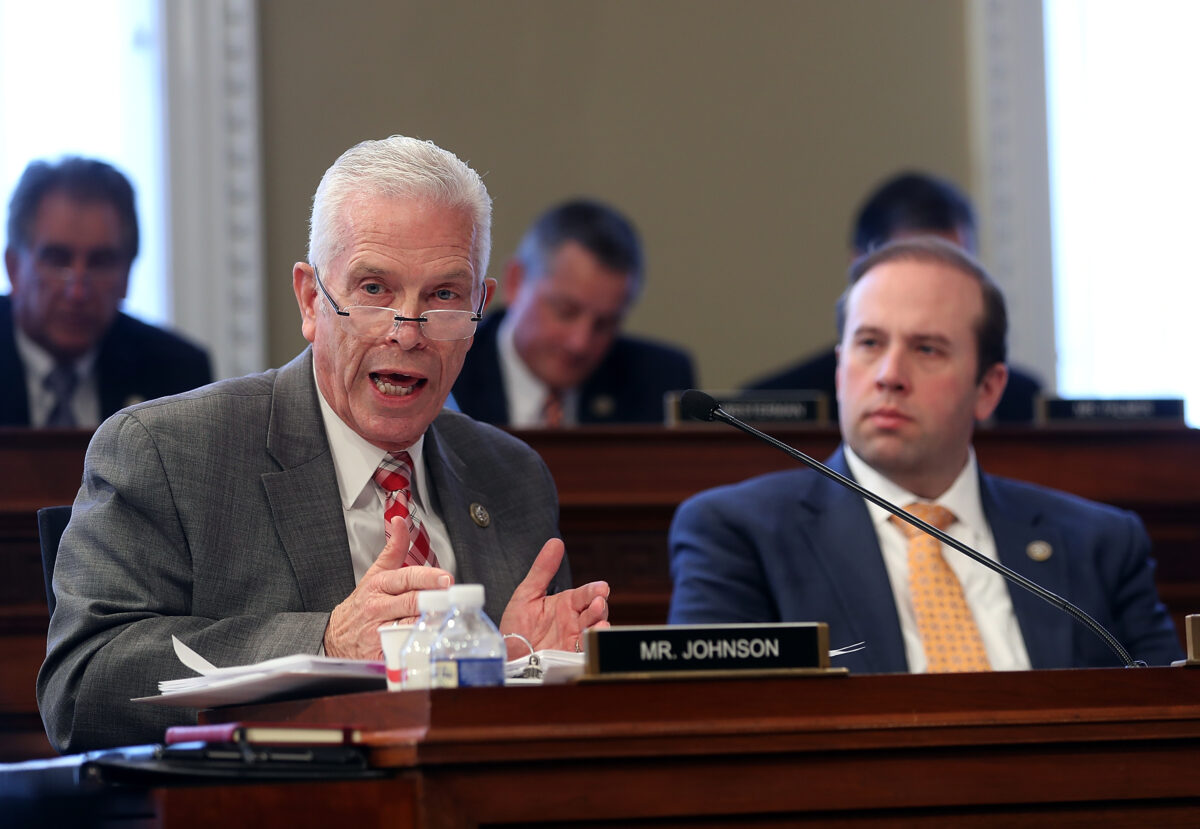 Rep. Bill Johnson (R-Ohio) raised the concern that "Incredibly specific censorship parameters from Douyin are present in TikTok, but just turned off," citing the report by Toronto-based Citizen Labs as saying, ByteDance developed two versions of the short-video app: Douyin in China and TikTok in the United States and other countries.
Chew dodged questions when Johnson asked why he had kept the source code regarding censorship parameters and backdoors. However, he responded that TikTok intended to allow third-party experts to access and monitor its source code.
"… source code is riddled with back doors and CCP censorship devices. Here's the truth. In a million lines of code, the smallest shift from a zero to a one on just one of thousands of versions of TikTok on the market, we'll [sic] [will] unlock explicit CCP censorship and access to American data." Johnson said.
'Everything is Seen in China'
Chew insisted at the Capitol Hill hearing that TikTok's parent company ByteDance is a private company and "is not owned or controlled by the Chinese government."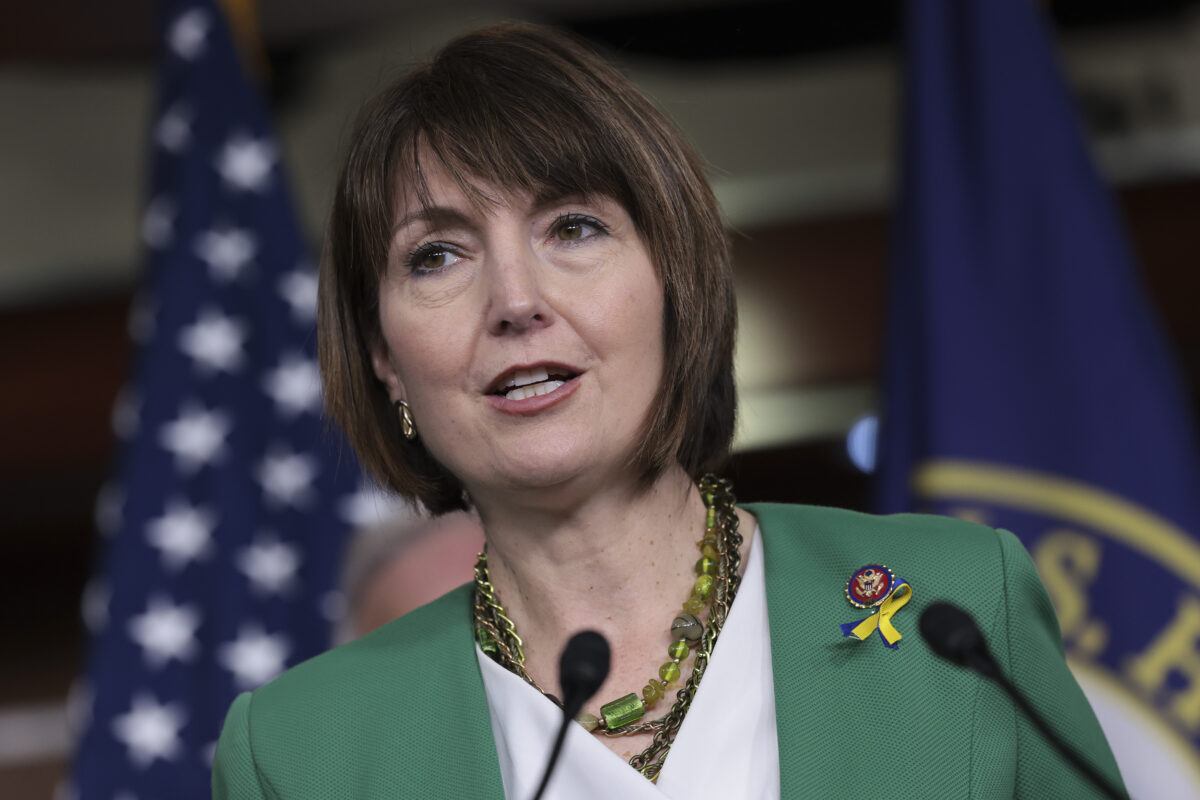 Rep. Cathy McMorris Rodgers (R-Wash.) refuted, "Tiktok has repeatedly been caught in the lie that it does not answer to the CCP through ByteDance. Today, the CCP's laws require Chinese companies like ByteDance to spy on their behalf. That means any Chinese company must grant the CCP access and manipulation capabilities as a design feature."
Rodgers also cited internal recordings as saying that "there is a backdoor for China to access user data across the platform. Your employees said …. everything is seen in China."
Rodgers detailed TikTok's dangers, "Tiktok collects nearly every data point imaginable from people's location to what they type and copy, who they talk to, biometric data, and more, even if they've never been on TikTok. Your trackers are embedded in sites across the web. TikTok surveils us all, and the Chinese Communist Party is able to use this as a tool to manipulate America as a whole."
Approximately 150 million Americans use TikTok, and through these users, "… CCP can collect sensitive information on and control what we ultimately see, hear, and believe," Rodgers said.
TikTok May Assist the CCP's Ultimate Goal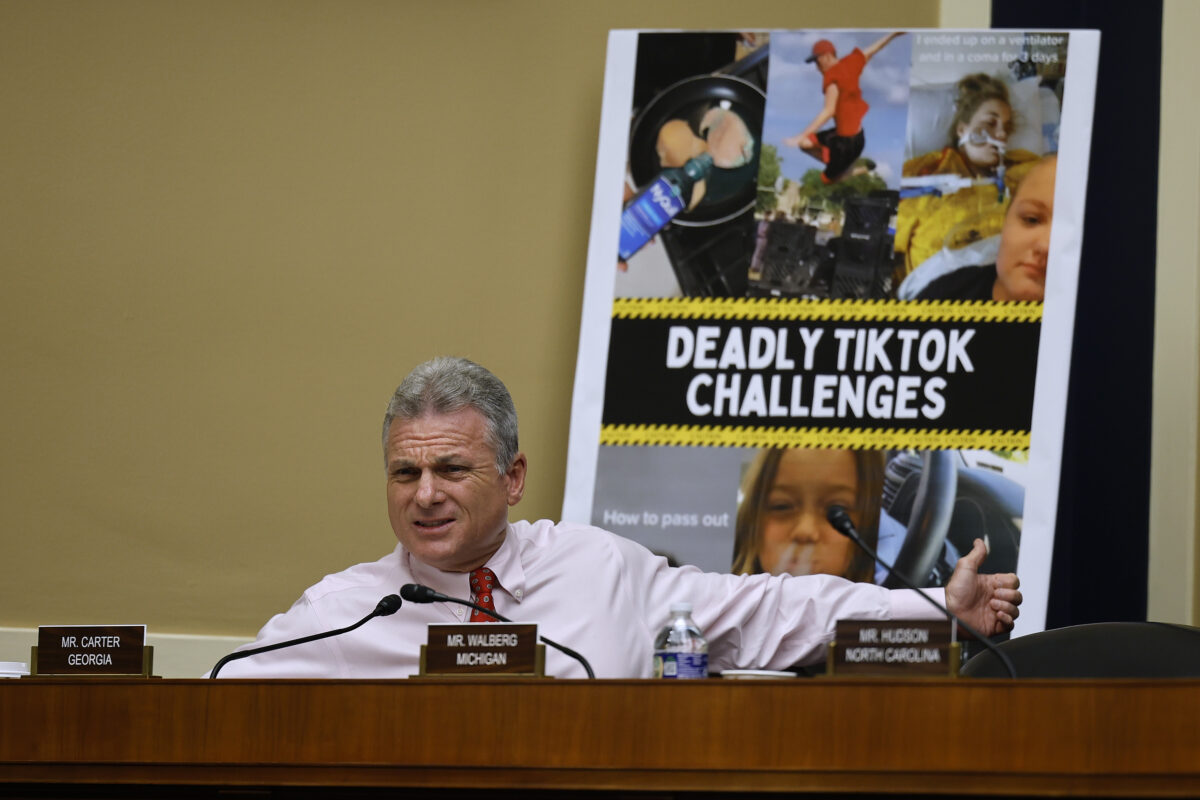 On March 23, the same day as Chew's hearing, TikTok reinstated the account of Enes Kanter Freedom, a former NBA player known for his opposition to the Communist dictatorship, in what was seen as a soft gesture for the public.
"TikTok does the minimum necessary to stay legal in the United States while also attempting to influence our population through bans on critics like Enes Kanter Freedom. When called out in a public way, TikTok engages in a tactical retreat." Anders Corr, founder of Corr Analytics Inc. and publisher of the Journal of Political Risk, said to The Epoch Times on March 25.
Corr believes that the CCP is in complete control of Bytedance and TikTok, saying that if the CCP asks TikTok to hand over data on Americans, "they would have to, or their management would risk disappearance by the CCP, like Jack Ma and other such CEOs."
"But their [TikTok's] ultimate goal remains the same as that of the CCP—to defeat the United States and replace the international law that we and other democracies have developed over the years to defend freedom and human rights," Corr said.
Ban on Malicious Foreign Technologies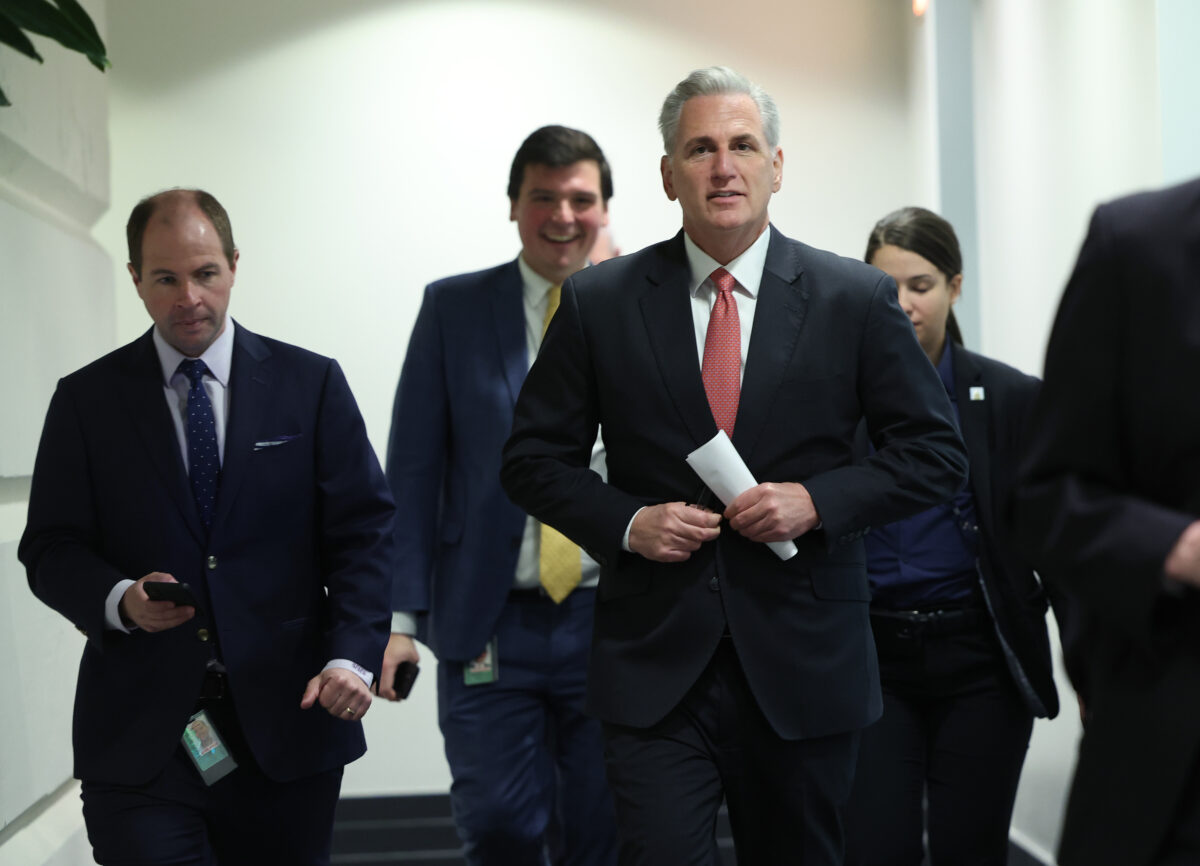 The U.S. Congress will pass bipartisan legislation to address the national security concerns raised by TikTok, said House Speaker Kevin Owen McCarthy after the hearing.
On March 7, the Senate introduced an act that would give the Commerce Department the authority to ban TikTok, which poses national security threats.
The act would also apply to other foreign technologies from China, Russia, North Korea, Iran, Venezuela, and Cuba, said Mark Warner (D-Va.), Senator and chairman of the Intelligence Committee.
Corr held that any application from the Chinese Communist regime should be banned "in democracies and other countries that want to maintain their efficiency, stability, independence, and privacy from the CCP."
He added, "That computer code could have backdoors or be written in a way that harms economic efficiency or social cohesion. For example, becoming dependent on China for code could lead to the loss of coding skills in the United States and among our allies."