TikTok to Enter US E-Commerce With Seattle 'Fulfillment Center'
TikTok, owned by ByteDance in China, will build a global fulfillment centre in Seattle, and set up an e-commerce supply chain system, said its job listings on LinkedIn, as first revealed by Axios on Oct. 11 .
The ads in the past two weeks invited applicants for the "planning and solution design of fulfillment centres," tasked with diverse fields in logistics, supply chain, and inventory management. In the United States, TikTok has offices in New York and Los Angeles.
Claiming TikTok is the ideal platform to provide a better e-commerce experience to users, with its more than one billion online users, the company's ads suggest it can compete with other shopping platforms such as Amazon and Walmart.
New Competitor in E-Commerce
Considering warehousing is an expensive undertaking as you vie with established competitors, Neil Saunders, managing director for GlobalData Retail, believes the massive audience and customer base of TikTok "could pose a threat to incumbents and prove to be a highly disruptive force."
However, others have a different view. "It's idiotic," said Wedbush analyst Michael Pachter. "They have no chance of competing and it is a complete waste of money and time," according to an Associated Press (AP) report.
Both views have merit.
Citing a report by Insider Intelligence, there is a $37 billion market on the U.S. social media sites, known as social commerce; the AP report anticipates about 23.7 million U.S. customers will make at least one purchase through TikTok in 2022.
However, the London based "TikTok Shop," its first QVC-style shopping outside Asia launched in 2021, was troubled by  poor performance due to low and nascent "general consumer awareness and adoption," reported the Financial Times in July.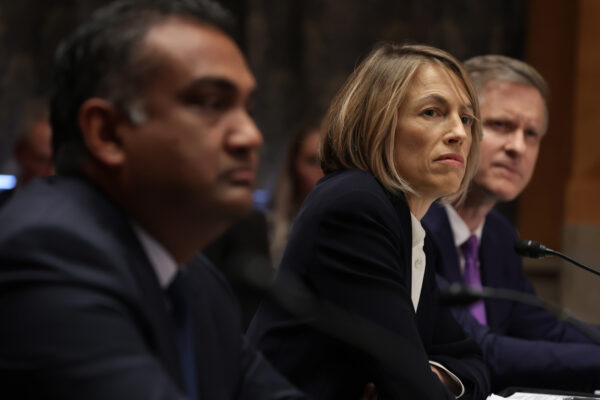 Cruz: 'A Trojan Horse'
The innate vulnerabilities in the TikTok system have caused security concerns when the app is downloaded by customers, as The Epoch Times reported previously.
Israel cybersecurity firm Checkpoint found a series of flaws that could enable attackers to manipulate user content, upload and delete videos, and reveal sensitive data such as birthdate, payment information, and email address.
This June, BuzzFeed News confirmed from leaked audio that engineers of ByteDance, TikTok's parent company based in Beijing, have repeatedly accessed nonpublic data about U.S. TikTok users.
However, the main concern is the soft power of the communist regime through the popularity of TikTok.
As Senator Ted Cruz (R-Texas) called it in the article, TikTok is "a Trojan horse the Chinese Communist Party can use to influence what Americans see, hear, and ultimately think."
"China, through ByteDance, could use TikTok to influence Americans' commercial, cultural, or political behavior."