Prime Minister Rishi Sunak has pumped an extra £5 billion into UK military spending and warned of a "more volatile world" following the Russian invasion of Ukraine and the Chinese regime's increasingly belligerent posture.
A 2021 integrated review, which combined the defence of the realm with security and foreign policy, saw a "tilt to the Pacific" to combat the growing threat of the Chinese Communist Party (CCP).
But on Monday the Ministry of Defence published an Integrated Review Refresh, which indicated a significant reassessment in the wake of Russia's invasion of Ukraine in February 2022, which has completely changed the military picture in Europe.
The review said Britain would work with allies on rolling back Russia's "malign" influence from Moldova to Mongolia as well as "degrading" Russian capabilities which threaten the UK directly.
"A vital part of this is supporting Ukraine to reassert its sovereignty and denying Russia any strategic benefit from its invasion," it added.
The review, entitled "Responding to a More Contested and Volatile World," comes as Sunak signs the AUKUS pact with Australia and the United States in San Diego, California, which will see the two allies giving the Australians their support and know how to create their first fleet of nuclear-powered submarines.
Sunak announced a £5 billion boost in UK military spending over the next two years, £3 billion of which will go towards the Dreadnought programme, which will provide four new nuclear submarines capable of maintaining Britain's permanent independent nuclear deterrent.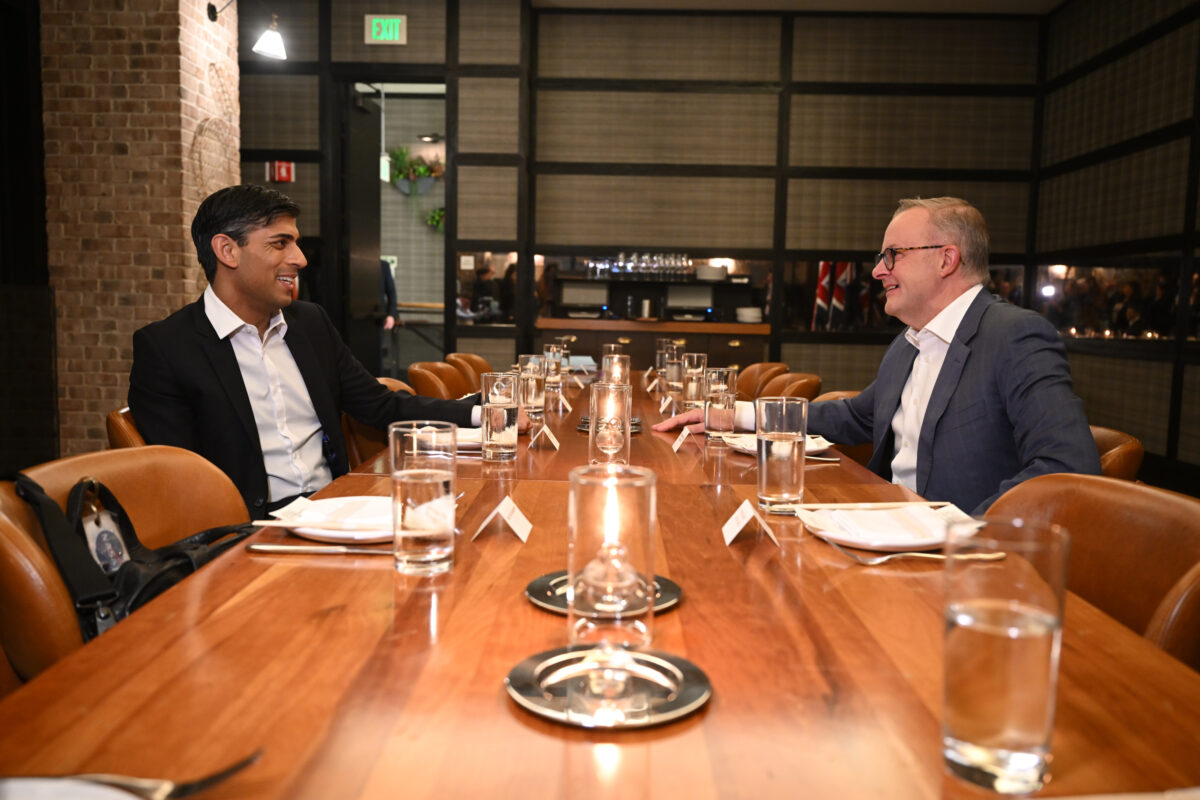 Around £1.9 billion of the extra money Sunak promised would go on replenishing the UK's munitions stockpiles, which have run down partly due to supplying the Ukrainians in their struggle with Russia.
CCP Threat Is 'Epoch-Defining Challenge'
While Russia remains the number one short-term threat to Britain, Sunak, in his foreword to the review, said the CCP's military, financial, and diplomatic activity represented an "epoch-defining challenge."
Sunak said: "We will work with our partners to engage with Beijing on issues such as climate change. But where there are attempts by the Chinese Communist Party to coerce or create dependencies, we will work closely with others to push back against them."
The review said, "Where it is consistent with these interests, we will engage constructively with the Chinese government, business and people and cooperate on shared priorities."
"But wherever the Chinese Communist Party's actions and stated intent threaten the UK's interests, we will take swift and robust action to protect them," it added.
Sunak also wrote: "What could not be fully foreseen in 2021 was the pace of the geopolitical change and the extent of its impact on the UK and our people. We learned from COVID-19 just how much impact events that begin overseas can have on our lives and livelihoods at home."
'World Defined by Danger, Disorder and Division'
He added: "Since then, Russia's illegal invasion of Ukraine, weaponisation of energy and food supplies and irresponsible nuclear rhetoric, combined with China's more aggressive stance in the South China Sea and the Taiwan Strait, are threatening to create a world defined by danger, disorder and division."
Sunak said his government would increase defence funding as a percentage of GDP from 2 percent in 2020 to 2.25 percent in 2025, with the ultimate aim of reaching 2.5 percent.
That is below the 3 percent promised by his predecessor Liz Truss, who was endorsed by Defence Secretary Ben Wallace in July last year, who said she would "do best by defence of this nation" when she was competing against Sunak for the leadership of the Conservative Party.
Speaking from the deck of the USS Midway in San Diego, Sunak said: "As I will discuss with our American and Australian allies in the U.S. today, the UK will remain a leading contributor to NATO and a reliable international partner, standing up for our values from Ukraine to the South China Seas."
He added: "We have seen all too clearly in the last year how global crises impact us at home, with Russia's appalling invasion of Ukraine driving up energy and food prices. We will fortify our national defences, from economic security to technology supply chains and intelligence expertise, to ensure we are never again vulnerable to the actions of a hostile power."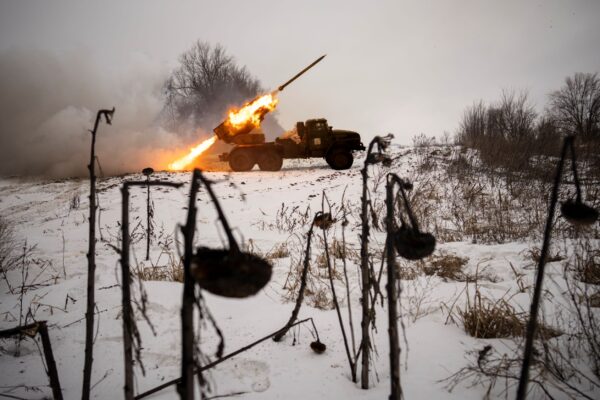 "And that's why we're investing £5 billion more in our world-beating armed forces over the next two years and increasing our defence spending to 2.5 percent of GDP so we can continue to be a world leader when it comes to defence and keeping our country safe."
Next Defence Spending Review Will Be After General Election
The next review of defence spending will come in 2025, after a general election in which Sunak and the Conservatives could lose power to Labour.
Labour's shadow defence secretary John Healey said: "When 25 other NATO nations have already rebooted defence plans and spending since Russia's invasion of Ukraine, the Conservatives are still dragging their feet on the big decisions."
In Parliament, Labour MP Andrew Gwynne quoted the former chief of the general staff, Lord Dannatt, who said recently, "The planned cuts in the strength of the army must be stopped and fresh investment must pour into our artillery, air defence, communications and logistics capability."
Gwynne asked the defence secretary what he was planning to do to reverse the cuts to the British Army, which has now been reduced to 76,000, the smallest it has been since the creation of the United Kingdom.
Wallace replied: "In our defence command paper, we are investing into air defence, electronic warfare, signals intelligence, and communications. We have had a record investment in defence."
The defence command paper will be published in June and will detail the revised structure of the armed forces.
Wallace was also asked about the Ministry of Defence's record of going over-budget on projects.
He said one of the biggest drivers of cost-overruns was the decision by the "government of the day" to defer.
Wallace said Labour's decision to defer a decision on the Royal Navy's aircraft carriers cost £1 billion, while the Conservative government's decision on F-35 aircraft cost £500 million.
The defence secretary said: "I'm also worried about the direction of threat for this country and the world. Not only what we see in China, with them quoted as 'equipping for war,' but we have seen 83.4 percent enriched uranium being discovered in Iran by the IAEA—that's weeks away from 90 percent weapons grade—I've seen a growing problem with Russia, and violent extremism spreading across Africa. The threat is going up around the world."
PA Media contributed to this report.