US Urges China to Share Information on COVID Outbreak as It Spreads Rapidly
U.S. Secretary of State Anthony Blinken has urged the Chinese communist regime to share information on the current COVID surge in China as it's impacting the rest of the world. He also reiterated that the United States is willing to provide help.
"It is very important for all countries, including China, to focus on people getting vaccinated, making testing and treatment available and, importantly, sharing information with the world about what they're experiencing," Blinken said at a Dec. 22 press briefing.
"It has implications not just for China, but for the entire world. So we would like to see that happen," he added.
China officially has reported only eight deaths this month as of Dec. 22, a figure drawing a high degree of skepticism by outside observers and stands in stark contrast to the scenes of crowded hospital wards and overwhelmed crematoriums in major cities across the country that have been flooding the internet.  The regime also stopped counting the asymptomatic infections after easing the "zero-COVID" restrictions.
Over the course of the pandemic, the Chinese Communist Party has consistently understated infection and death counts as part of its practice of censoring developments that may tarnish its image.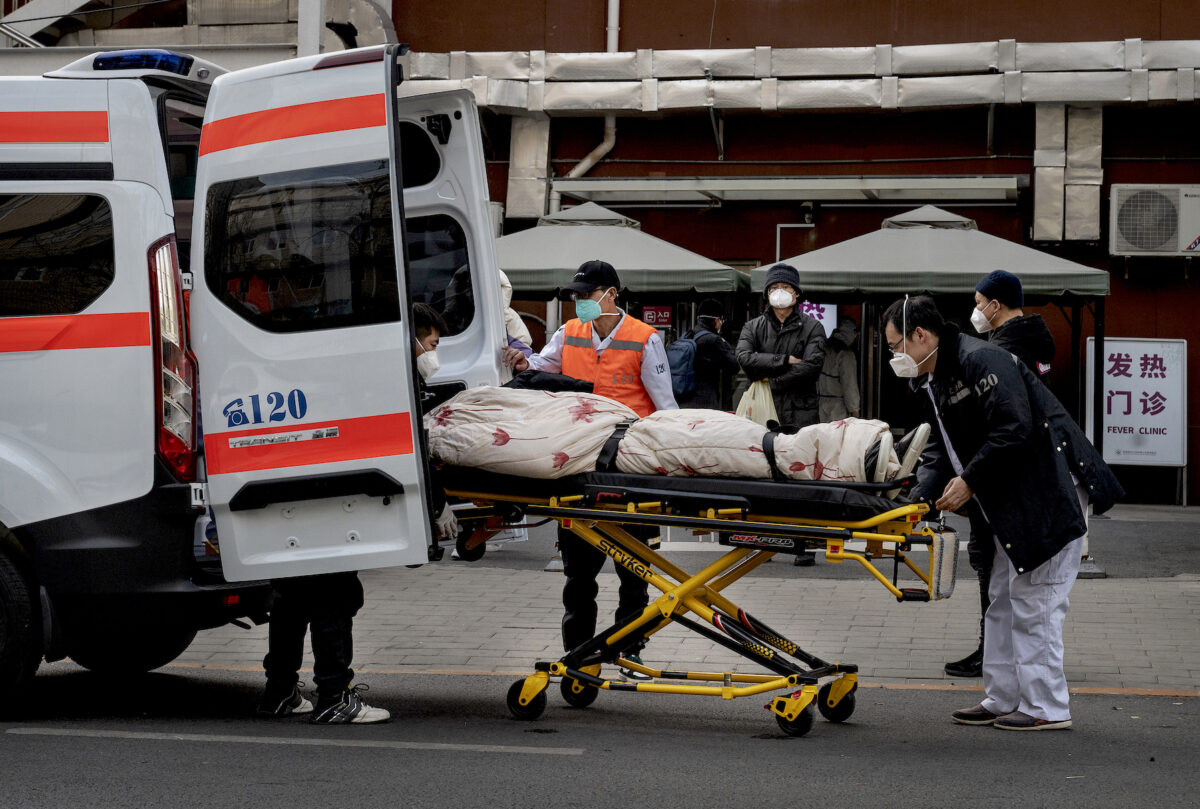 Tedros Adhanom Ghebreyesus, director-general of the World Health Organization (WHO), has also asked China to share data on the worsening COVID outbreak in the country.
At a Dec. 21 press conference, the director-general said that WHO is "very concerned over the evolving situation in China with increasing reports of severe disease." He called on the Chinese regime to provide detailed information on disease severity, hospital admissions, and intensive care requirements.
Tedros also called on the regime to share data on the origin of the coronavirus that caused the COVID-19 pandemic.
He said that there are still gaps that prevent a full understanding of how the pandemic began, adding that without the necessary data it's difficult to prevent future outbreaks. COVID-19 first broke out in Wuhan in about November 2019.
"We continue to call on China to share the data and conduct the studies we have requested, and which we continue to request. As I have said many times before, all hypotheses about the origins of this pandemic remain on the table," he said.
Offer to Help
The Chinese populace has been inoculated with Chinese-made vaccines which are considered by many experts as less effective than Western ones.
Blinken renewed an offer to help China with U.S. vaccines. "We're fully prepared to provide assistance to anyone who asks for it if they think it's useful," he said, adding that China has yet not asked for help.
Earlier this week, State Department spokesman Ned Price said at a daily press briefing: "The U.S. is the largest donor of Covid-19 vaccines around the world. We're prepared to continue to support people around the world, including in China, with this and other COVID-related health support."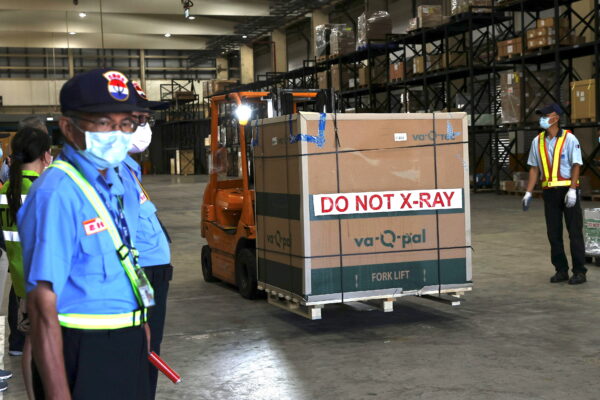 The Chinese regime hasn't responded to Washington's offer. Meanwhile, it turned down the German government's offer of BioNTech vaccines to the Chinese masses, only allowing the shipment of it for the 20,000 German expats living in China.
Blinken also reiterated the U.S. government's concerns over virus mutation and the impact of China's COVID surge on the world economy.
"Anytime the virus is spreading or is moving around, there is the possibility that a new variant develops, that variant spreads even further, and it comes and hits us or hits other countries," Blinken said.
"And then, as we've seen, there are clear implications for the global economy with China being shut down because of COVID," he added, referring to severe supply chain disruptions caused by pandemic shutdowns.
Projections of Mass Infections
UK-based health research firm Airfinity has estimated more than 5,000 people are dying each day from COVID in China. The firm's report, published in late November and based on modeling from regional Chinese data, also predicted a death toll between 1.3 million to 2.1 million for the new COVID outbreak.
It projected that the outbreak would have two peaks in China: one in mid-January reaching 3.7 million infections a day in regions where cases are currently rising, and the other in March reaching 4.2 million infections a day in other provinces.
On Dec. 6, Feng Zijian, the former deputy director of China's Centers for Disease Control, said during an online discussion hosted by Tsinghua University that no matter how epidemic prevention and control policies are adjusted, most people in China will inevitably be infected once.
"According to calculations by mathematical models, when the first wave of large-scale infection reaches its peak, the infection rate in the population may reach about 60 percent, and then gradually fall back to a plateau, and eventually 80 to 90 percent of our people will be infected," he said.