US Urges More Engagement With Taiwan After It Loses Diplomatic Ally Nicaragua to China
The United States encouraged more like-minded countries to expand their engagement with Taiwan, as the communist regime in Beijing hints more Taipei allies would follow Nicaragua to cut ties with the island.
"Taiwan's relationships with diplomatic partners in the Western Hemisphere provide significant economic and security benefits to the citizens of those countries," said U.S. State Department Spokesman Ned Price on Dec.9.
Price's comments come as Nicaragua decided to break off ties with Taiwan in favor of the communist regime in China on Thursday local time. The regime claims the self-ruled island as its own territory to be taken by force if necessary.
The State Department criticized the decision of Nicaraguan leader Daniel Ortega, who secured a fourth term in November's election after jailing 40 opposition figures, including seven potential presidential candidates, cannot represent the will of the Nicaraguan people.
Price said Ortega's decision "deprives Nicaragua's people of a steadfast partner in its democratic and economic growth."
"We encourage all countries that value democratic institutions, transparency, the rule of law, and promoting economic prosperity for their citizens to expand engagement with Taiwan," he said in a statement.
Nicaragua's move left Taiwan with only 14 diplomatic partners, including the Vatican. The ruling communist party in Beijing has tried to isolate the island on the international stage by luring away Taipei's remaining friends. The island has lost eight diplomatic allies since Taiwanese President Tsai Ing-wen won an election in 2016.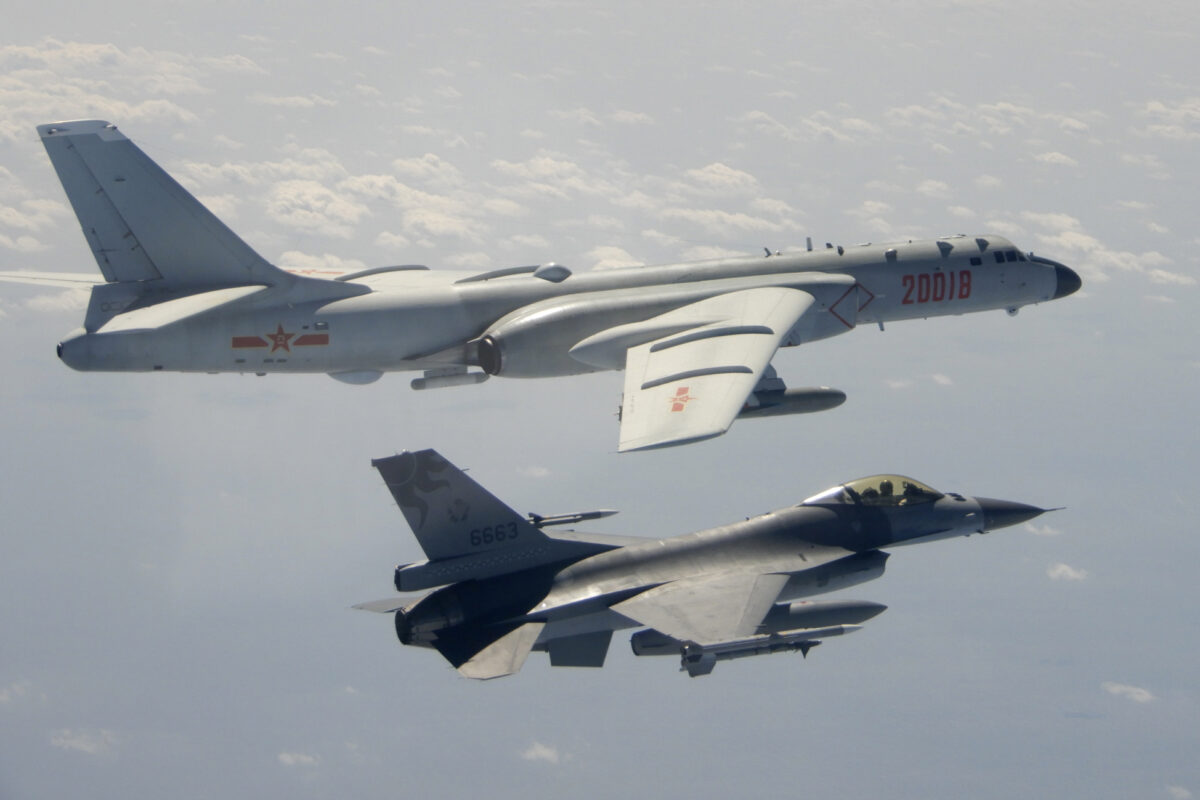 But the regime's aggressive posture has sparked international concerns and helped Taiwan gain more support. Despite the lack of official ties, the United States continues to sell weapons and provide Taipei with training to ensure the island could defend itself, which is required under a framework set out in the Taiwan Relations Act. The European Union, Japan, and other democratic powers have also stepped up exchanges with Taiwan.
"The more successful Taiwan's democracy is, the stronger the international support it has, then the greater the pressure from the authoritarian camp," Tsai said on Friday.
"Whether it's diplomatic pressure or military intimidation, we will not change our determination to adhere to democracy and freedom, to go on the international stage, and to participate in the international democratic community," she said at an event in Taipei.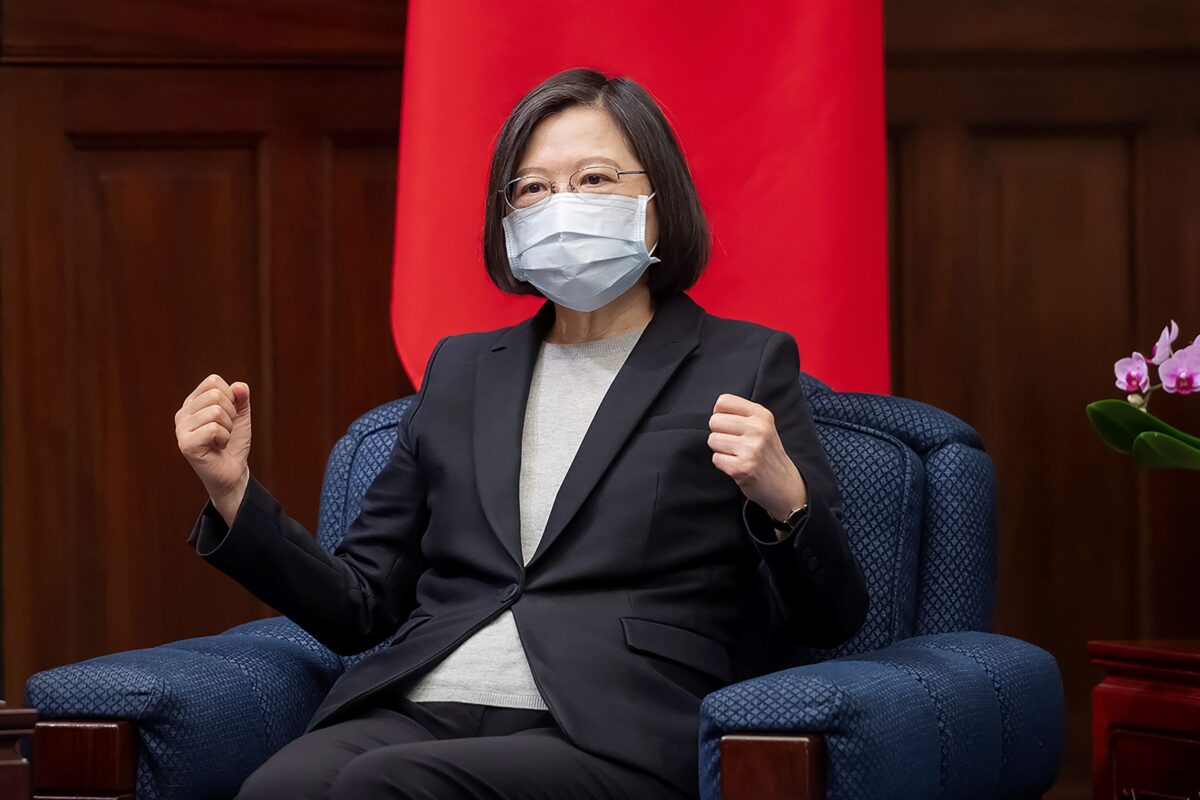 The diplomatic break is a response to Taiwan's invitation to Biden's Summit for Democracy, as well as to the growing Taiwan-Lithuania relationship, Antonio C. Hsiang, a professor at La Academia Nacional de Estudios Y Estrategicos in Chile and an expert on Taiwan's relations in Latin America, told The Associated Press.
At the invitation of the White House, representatives from Taiwan are participating in a two-day virtual democracy summit which kicked off on Thursday. It infuriated the regime that it had been left off the guest list.
The Chinese regime is against Taiwan representing itself in global forums or in diplomacy.
Wang Wenbin, Chinese Foreign Ministry spokesperson, said at Friday's briefing that "we believe that sooner or later, these countries will … establish or restore normal diplomatic relations with China."
"It is only a matter of time," he claimed.
The most recent transfers of recognition from Taipei to Beijing were by Pacific island nations Kiribati and the Solomon Islands in 2019.
However, some experts and lawmakers say the switch is not necessarily a significant loss for Taiwan and may only have been a matter of time. Taiwan's emphasis on democratic values stands in contrast to many of its diplomatic allies, such as Nicaragua.
"Everyone could see early on that this diplomatic relationship couldn't be kept," Hsiang, the professor, told the Associated Press.
Lithuania, which has an official relationship with Beijing, allows Taiwan to open a de facto embassy in Vilnius using its own name. Taiwanese offices in other countries use the name of the city Taipei to avoid angering Beijing.
The regime recalled its ambassador in Vilnius and expelled Lithuania's envoy in Beijing.
Dovile Sakaliene, a member of Lithuania's parliament, said the move is a "good riddance."
"Dictatorships and authoritarian regimes don't blend well with democratic countries," she said on Twitter.
I can't pretend I'm sad about it – good riddance I say. Dictatorships and authoritarian regimes don't blend well with democratic countries. Still, I hope ppl there will achieve safer future someday, like ???????? & ????????. @iingwen#DefendDemocracy #StandWithTaiwan @TW_in_LT @MOFA_Taiwan https://t.co/0U2kIpYeH0

— Dovilė Šakalienė (@DSakaliene) December 10, 2021
The Associated Press contributed to this report.