Amid intense diplomacy with the Kremlin, the United States is warning the communist regime in China about the global security and economic risks posed by Russian aggression.
The move comes after a senior U.S. official suggested that the Beijing Winter Olympics, which open next week, may affect the timing of a possible Russian invasion of Ukraine.
During a phone call with China's Foreign Minister Wang Yi, U.S. Secretary of State Antony Blinken "conveyed that de-escalation and diplomacy are the responsible way forward," according to a statement issued by the U.S. State Department on Jan. 26. Blinken underscored the global security and the economic risks posed by further Russian aggression against Ukraine, the department said.
Russia, which has been building up its forces on Ukraine's borders for months, has demanded that NATO pull back troops and weapons from eastern Europe and bar Ukraine from joining the alliance.
While the United States and its NATO allies reject those positions, they say they're ready to discuss other topics such as arms control and confidence-building measures.
Wang, apparently referring to Moscow's objections to NATO's expansion in eastern Europe, told Blinken that "regional security cannot be guaranteed by strengthening or even expanding military blocs," according to a statement by the Chinese regime's foreign ministry.
Instead of focusing on Ukraine, the lengthy readout from the ministry said Wang urged Blinken to stop "interfering" with the Beijing Winter Olympics, which Wang called the "most urgent priority."
The State Department made no mention of the Games in its readout of the call. The statement said the two sides exchanged views on how to advance working together, including managing strategic risk, health security, and climate change.
The United States and some major participants, including the UK, Canada, and Australia, have announced they wouldn't send any official delegation to the Games in protest against the regime's human rights violations against Uyghurs in the far-western Xinjiang region.
Though the diplomatic boycott and rising scrutiny of the regime's human rights record have overshadowed the leadup to the Olympics, Chinese leader Xi Jinping has vowed to present a "splendid Games to the world."
Russian President Vladimir Putin has said he will travel to Beijing next week for the Feb. 4 opening ceremony of the Winter Olympics.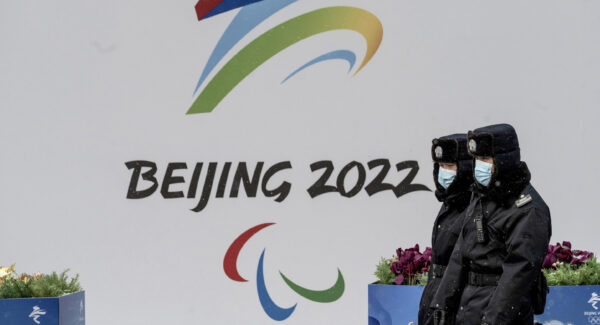 On Jan. 26, U.S. Deputy Secretary of State Wendy Sherman said the Beijing Olympics could affect Putin's timetable for making any moves into Ukraine.
If Putin chose that moment to invade its neighbor, Sherman said Xi wouldn't be "ecstatic."
"So that may affect his timing and his thinking," she said during a virtual conversation hosted by Yalta European Strategy.
Sherman's remark comes as the communist regime in China has strengthened ties with Russia amid Western criticism and sanctions over a range of issues, including its human rights record.
On Jan. 24, Beijing's foreign ministry denied a report that Xi asked Putin not to kick off an invasion in the middle of his Olympic moment. Citing unnamed diplomatic sources in Beijing, Bloomberg reported that it was possible Xi had asked Putin in a phone call last December, during which Xi called Putin "old friend."
Sherman, who met with Russian counterparts in Europe earlier this month, said she doesn't know if Putin has made the decision to invade, but that indications suggested an invasion could come between now and mid-February.
The U.S. Embassy in Ukraine urged American citizens in Ukraine to consider leaving the country now, saying that the security situation in the country was "unpredictable due to the increased threat of Russian military action."
Reuters contributed to this report.