Utah, Alabama Ban TikTok From Government Devices, Joining Growing Number of US States
Utah and Alabama on Monday joined a growing number of Republican states in banning video-sharing app TikTok from government devices, amid concerns of threats to the states' cybersecurity.
Utah Gov. Spencer Cox, a Republican, issued an executive order (pdf) to prohibit TikTok use on all state-owned electronic devices.
"China's access to data collected by TikTok presents a threat to our cybersecurity," Cox said in a statement. "As a result, we've deleted our TikTok account and ordered the same on all state-owned devices. We must protect Utahns and make sure that the people of Utah can trust the state's security systems."
The order, which takes effect immediately, bars any agency or agency employees from downloading or using TikTok, or visiting any TikTok website on any state-owned devices. These include state-owned cellphones, laptops, tablets, or other electronic devices.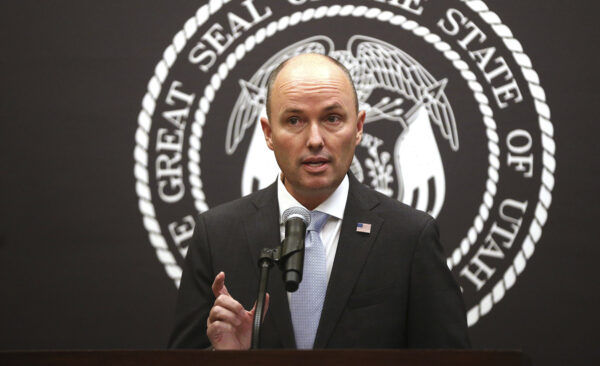 TikTok is owned and operated by ByteDance, which is a Chinese company based in Beijing.
"Chinese national security laws allow the Chinese government to compel companies headquartered in China to provide it with data, which may include the personal data, intellectual property, or proprietary information of users in the United States and Utah," according to the Utah governor's office. "Because of these practices, the FBI, FCC and a growing number of elected officials have raised concerns about security risks."
In the executive order, Cox noted that ByteDance "collects TikTok user data, including non-public personal information and potentially including user location information." Cox also noted that ByteDance "has acknowledged that its China-based employees have access to user data" and that it "has refused to cut off user data flows to China or China-based employees."
While TikTok has previously said that all U.S. user data is stored within the United States, it has since admitted that this is not true. In a September congressional hearing, TikTok executives refused to commit to stopping the flow of American data to China.
"[T]he use of TikTok on State-owned electronic devices may enable the Chinese government to obtain confidential, private, or other data from Utah agencies or employees," Cox stated.
Meanwhile, Alabama Gov. Kay Ivey on Monday said she has "banned the use of the TikTok app on [Alabama] state devices and network."
"Protecting Alabamians' right to privacy is a must, and I surely don't take a security threat from China lightly," she said in a statement posted to Twitter.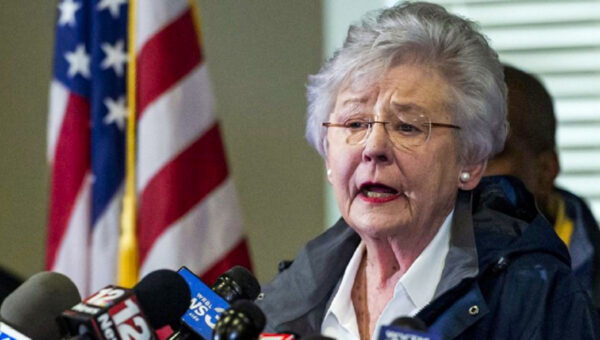 In a memorandum to all state agency leaders, she noted that TikTok "harvests vast amounts of data, much of which has no legitimate connection to the app's supposed purpose of video sharing."
"For example, when users run the TikTok app for the first time, they give TikTok access to information such as their device brand and model, mobile carrier, browsing history, app and file names and types, keystroke patterns and rhythms, wireless connections, and geolocation," she added. "Use of TikTok involving state IT infrastructure thus creates an unacceptable vulnerability to Chinese infiltration operations."
Four other U.S. states—all under Republican governors—have recently banned TikTok from government devices. The states are South Dakota, South Carolina, Maryland, and Texas.
They join Nebraska, which banned TikTok from government devices back in August 2020. That was around the time that the Trump administration threatened to ban TikTok from the United States altogether, and tried to force ByteDance to sell TikTok to a U.S. parent company. The case has been under review by the Committee on Foreign Investment in the United States to examine possible national security risks.
Former President Donald Trump in 2020 issued an executive order to restrict TikTok's usage. It was reversed by President Joe Biden in June 2021. The Biden administration said it would conduct its own review of apps with ties to the Chinese regime.
Officials are currently trying to enact similar measures to ban TikTok in Democrat-run states.
In Wisconsin, the Republican congressional delegation called on Gov. Tony Evers, a Democrat, to ban TikTok in a letter (pdf) dated Dec. 6. The members also pointed out that even Biden also recognized TikTok's threat and in July 2020 reportedly "required all of his presidential campaign staff to delete TikTok from their work and personal phones."
Meanwhile, in New York, state senators introduced a bill on Dec. 9 to amend state law to prohibit "the use or access of the TikTok application on state issued electronic devices." The bill would take effect immediately if it passes the Senate and Assembly, and is signed into law by Gov. Kathy Hochul, a Democrat.
The successive TikTok bans from Republican states come after FBI Director Christopher Wray earlier in December warned of possible threats TikTok poses to U.S. national security, saying the Chinese Communist Party (CCP) has the ability to leverage the app to manipulate content and carry out "influence operations" and espionage operations on Americans.
Director of National Intelligence Avril Haines also recently echoed the warning, saying parents should be concerned about their children using the app.
Federal Communications Commission member Brendan Carr in early November said TikTok should be banned from the United States entirely, saying it is impossible for U.S. officials to confirm the CCP does not have access to TikTok users' data.