What Does This Mean for Taiwan?
The Chinese Communist Party (CCP) announced members of its 20th Politburo and Central Military Commission (CMC) on Oct. 23.
Four new members of the Politburo have a military background and two CMC members are from China's eastern theater command that is responsible for Taiwan, triggering further concerns abroad over Taiwan.
The hierarchy of the CCP has the general secretary as the paramount leader, under whom are seven standing members out of the 24 members of the Politburo. The Politburo is reshuffled once every five years when the CCP convenes its national meeting.
Theoretically, these highest echelons participate in the CCP's decision-making process.
New Politburo Members
The CCP's 20th Politburo has 24 members in total, seven of whom are standing members and are considered the second tier of power, under Xi.
According to the official announcement, the seven standing members are Xi Jinping, Li Qiang, Zhao Leji, Wang Huning, Cai Qi, Ding Xuexiang, and Li Xi.
The remaining 17 members of the 20th Politburo are Wang Yi, Yin Li, Shi Taifeg, Liu Guozhong, Li Shulei, Li Hongzhong, He Weidong, He Lifeng, Zhang Youxia, Chen Wenqing, Chen Jining, Chen Min'er, Huang Kun, Li Ganjie, Ma Xingrui, Zhang Guoqing, and Yuan Jiajun.
The last four members have a military background and are newly appointed to the Politburo by Xi.
Li Ganjie, the party secretary of China's northeastern Shandong Province, is also a nuclear safety expert. Ma Xingrui, party secretary of China's western Xinjiang region, and Yuan Jiajun, party secretary of China's eastern Zhejiang Province, are both experts in aerospace. Zhang Guoqing, party secretary of China's northeastern Liaoning Province, used to be the general manager of China Ordnance Industries Group Corp., Ltd.
China Ordnance Industries Group Corp., Ltd. is a state-owned manufacturer of commercial and military products. It is better known as Norinco Group (North Industries Corporation) when doing business with other countries.
New Central Military Commission Members
There are seven members of the CCP's 20th CMC.
Xi Jinping is the chairman of the CMC. Zhang Youxia and He Weidong are the two vice chairmen of the CMC. Other CMC members are Li Shangfu, Li Zhenli, Miao Hua, and Zhang Shengmin.
Zhang Youxia and Liu Zhenli both had combat experience in CCP's war against Vietnam in 1979.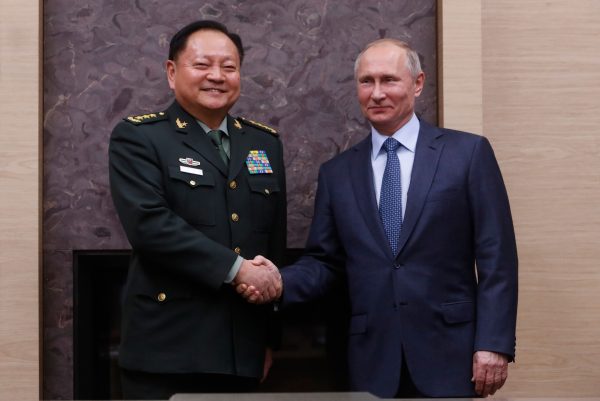 He Weidong was a former commander of the CCP's eastern theater command. Miao Hua had long served in the 31st Group Army of the Chinese People's Liberation Army (PLA), a military formation belonging to the eastern theater command. The eastern theater command is the CCP's frontline military force to combat Taiwan.
Internal Political Stability
Su Tzu-yun, a military analyst at the Institute for National Defense and Security Research in Taiwan, holds that Xi will continue to prioritize internal political stability during his third term.
"Most of the Politburo members are Xi's confidants, highlighting that Xi still gives top priority to maintaining the internal stability of the CCP," Su said in an interview with the Chinese language edition of The Epoch Times on Oct. 23.
"The CCP certainly hasn't relaxed its military preparations against Taiwan, but [attcking] Taiwan currently isn't on the top agenda for the CCP. Only when there are serious internal stability issues will the CCP use military tension against Taiwan as a shift of focus," Su said.
Su also believes that in Xi's third term, tensions over the Taiwan Strait will be maintained.
"One of the new faces of the CMC—He Weidong—highlights the importance that Xi attaches to his so-called Taiwan agenda," Su said.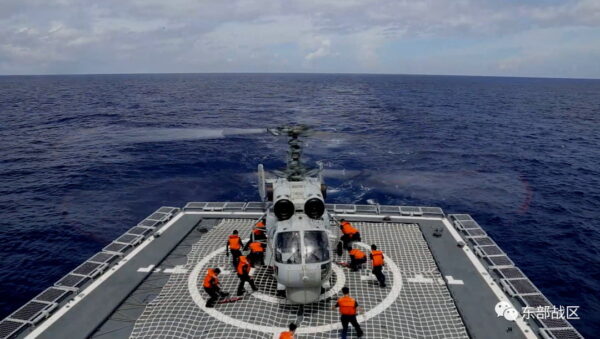 According to Su, He Weidong was only former commander of the CCP's Eastern Theater Command, but Xi promoted him directly to become one of the two vice chairmen of the CMC, which reveals an increased sense of urgency of the CCP toward Taiwan.
"In addition, Lin Xiangyang, the current commander of the Eastern Theater Command, is a native of Fujian Province. Therefore, the whole military preparation is really focused on Taiwan," Su added.
Fujian is the closest province directly facing Taiwan across the strait.
Su suggested that Taiwan should stay alert.
"Taiwan doesn't need to scare itself too much; just keep vigilant but don't be overly nervous," Su said.
Increased Uncertainty
Feng Chongyi, an associate professor at the University of Technology Sydney, has a different view from Su.
When speaking with the Chinese language edition of The Epoch Times, Feng said that the majority of the CCP's new administration are Xi's confidants, which makes it easier for Xi to have his Taiwan war agenda passed among the top echelons.
Feng believed that the U.S. government must have been informed of relevant intelligence on the Taiwan Strait, as Anthony Blinken, U.S. Secretary of State, said "Beijing was determined to pursue reunification on a much faster timeline" on Oct. 17.
Blinken said this in conversation with former U.S. secretary of state Condoleezza Rice at Stanford University, while the CCP was convening its 20th national meeting.
"And if peaceful means didn't work, then it would employ coercive means—and possibly, if coercive means don't work, maybe forceful means—to achieve its objectives. And that is what is profoundly disrupting the status quo and creating tremendous tensions," Blinken also said.
Feng said the danger of war over the Taiwan Strait does exist, as Xi warned that the CCP "will never promise to renounce the use of force" to assert its claim to the self-governing island in his speech delivered to the CCP's 2,000-plus delegates on Oct. 16.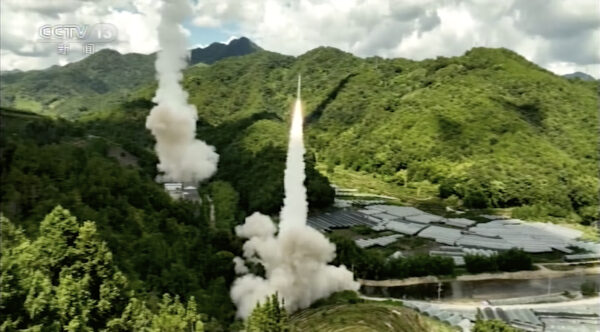 "Xi's plan to attack Taiwan is to prove that he has made great achievements during his tenure, regardless of the consequences," said Feng. "Uncertainties over Taiwan have increased. Normal logic doesn't work at all [with Xi]."
Taiwan in 'Great Danger'
Wang He, a current affairs commentator and China observer, told the Chinese language edition of The Epoch Times on Oct. 22 that Taiwan is "in great danger."
Wang said that Taiwan has a military force of 189,000 as compared to its population of 23 million. A good comparison is Israel, which has a military of 180,000 as compared to its population of only 8 million. But Israel can mobilize 300,000 to fight within 24 hours, according to Wang.
"The enemy that Taiwan faces is the CCP, an enemy which is more vicious than what Israel faces," Wang added.
Wang said that the United States and Taiwan would be passive if they allowed the CCP to decide when to attack Taiwan.
"The United States should exert its greatest deterrents so that the CCP dares not act rashly," Wang said. "The Biden administration has imposed strict bans on chips, directly cutting off the CCP's high-tech military power. This is a good move. [But] it will be too late if the United States doesn't act now."
Attack on Taiwan 'Won't be Soon'
Wang Juntao, chairman of the National Committee of the Chinese Democracy Party and former student leader of the Tiananmen students' protest in 1989, believed that Xi won't attack Taiwan in the near future in comments made on Oct. 22.
According to Wang, there are two reasons why this is the case.
One is that Xi needs time to carry out his internal agenda now that he has secured his third tenure, as Xi was busy with internal fighting before the 20th National Congress of the CCP to secure his power.
The second reason is that Chinese military personnel are more professionally trained and that they are afraid to fight, as they know the CCP's weaponry performs poorly on the battlefield.
Ning Haizhong and Luo Ya contributed to this report.