Josh Duhamel, known for his role in "Transformers," recently revealed that he has been preparing for potential future crises by building a remote compound in North Dakota.
In an interview with Inverse, the 50-year-old actor shared that his initial investment was a small cabin without electricity or running water. However, the acquisition of an adjacent property transformed his humble retreat into a 54-acre compound.
Duhamel described the initial state of the cabin as overrun by mice and unsuitable for extended stays. However, the purchase of the neighboring property, which included a picturesque cabin by the water, sparked a transformation. Both cabins now have electricity and water, and the land has been shaped with trails. Duhamel has even started growing crops on the property.
The actor's agricultural efforts began with clover and chicory, intended to attract deer for hunting. This year, he has expanded his crops to include corn and pumpkins. Duhamel admitted that he is not a seasoned hunter but expressed a fascination with the idea of self-sufficiency in case of a crisis in Los Angeles.
"I've become a bit of a doomsday prepper, I guess," Duhamel said. He is learning how to hunt and has ensured access to water and fuel on his property. His goal is to create a safe haven for his family if things take a turn for the worse. He believes that they could live off the land, and while he admits he's not yet proficient at this lifestyle, he's making progress.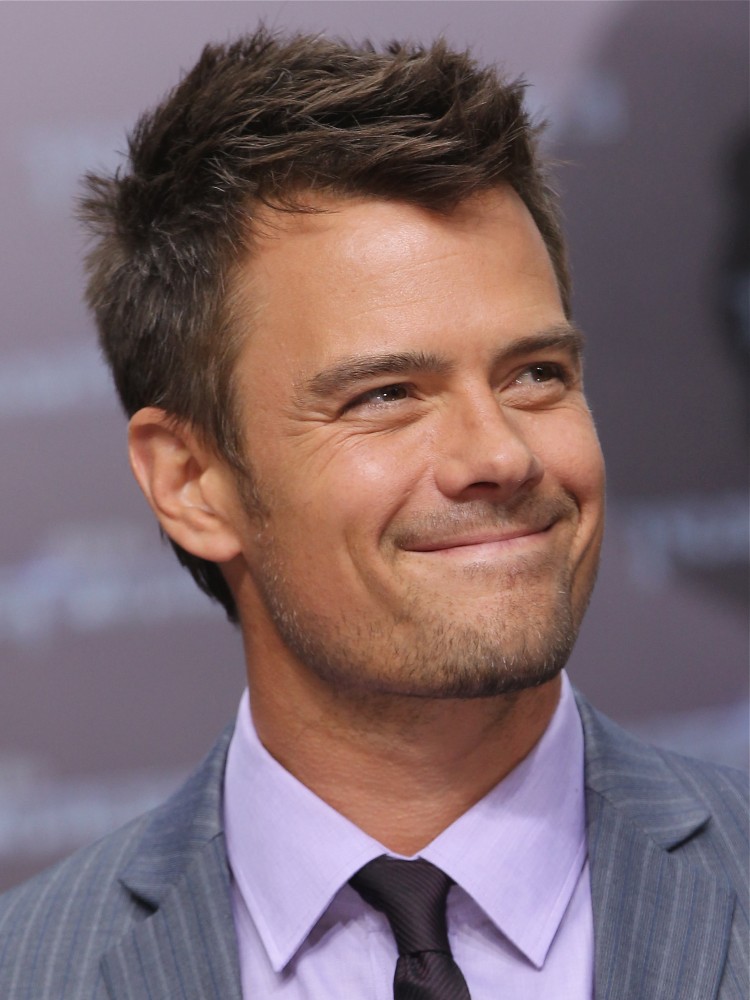 Duhamel's Instagram account features several posts showcasing the development of his North Dakota property, reflecting his pride and love for what he has built so far. Despite his Hollywood success, it seems Duhamel is not immune to the allure of a simpler, self-sufficient lifestyle—or the fear of potential future crises. His efforts to prepare for such scenarios underscore a growing trend among those who have the means to do so, highlighting the increasing appeal of self-reliance and the desire for a safe retreat in uncertain times.
The concept of doomsday prepping is not exclusive to Josh Duhamel. Several other celebrities have also expressed their interest in preparing for potential crises.
One notable example is Steven Seagal, the action film star, who has been open about his prepping habits. Seagal has a self-sustaining ranch in Colorado, complete with solar power and a private water supply. He has also been known to stockpile weapons and ammunition, as reported by OffGridSurvival.
Similarly, renowned talk show host and comedian Jay Leno is a known prepper. Leno has a vast collection of vintage cars and motorcycles, many of which could be used in a crisis situation.
Actress Megan Fox has also expressed her interest in survivalism. In an interview with Rolling Stone, Fox revealed that she has a deep fear of global catastrophes and has taken steps to prepare herself and her family.
Chuck Norris, known for his martial arts skills, is another celebrity prepper. Norris owns a ranch in Texas where he grows his own food and raises livestock. He has also been vocal about the importance of self-reliance, as reported by SurvivalLife.
These celebrities, like Duhamel, have the means to prepare for potential crises on a large scale. Their actions highlight a growing trend among the wealthy and famous, reflecting a broader societal interest in self-sufficiency and preparedness.