Comedian Jay Leno revealed in an interview on Thursday that he sustained multiple broken bones in a motorcycle accident that happened earlier this month.
The 72-year-old former host of "The Tonight Show" told the Las Vegas Review-Journal that he "got knocked off [his] motorcycle" on Jan. 17 and suffered a broken collarbone, two broken ribs, and two cracked kneecaps.
Leno provided specifics on the accident while responding to a reporter from the Nevada newspaper, who asked the TV personality how he was doing in his recovery from burn injuries he sustained when a vintage car he was working on burst into flames in November 2022.
"It's so funny you should say that," Leno said, referring to his recovery from the Nov. 12, 2022, accident when he burned his face, chest, and hands during a fire at his home garage.
"Just last week, I got knocked off my motorcycle. So I've got a broken collarbone. I've got two broken ribs. I've got two cracked kneecaps," he said, noting that he was doing "OK" and will be working this weekend.
Leno, a known car aficionado who also hosts his own series called "Jay Leno's Garage," explained that he noticed the smell of leaking gas while test-riding a 1940 Indian motorcycle, so he decided to pull over at a parking lot to check it out.
"So, I turned down a side street and cut through a parking lot, and unbeknownst to me, some guy had a wire strung across the parking lot but with no flag hanging from it," Leno told the paper. "So, you know, I didn't see it until it was too late. It just clothesline me and, boom, knocked me off the bike."
"The bike kept going, and you know how that works out," he said.
Leno is one of America's best-known television hosts, attracting millions of fans after hosting "The Tonight Show" for 17 years. He said that he decided to keep the latest accident quiet until now due to the media coverage of the accident just months earlier.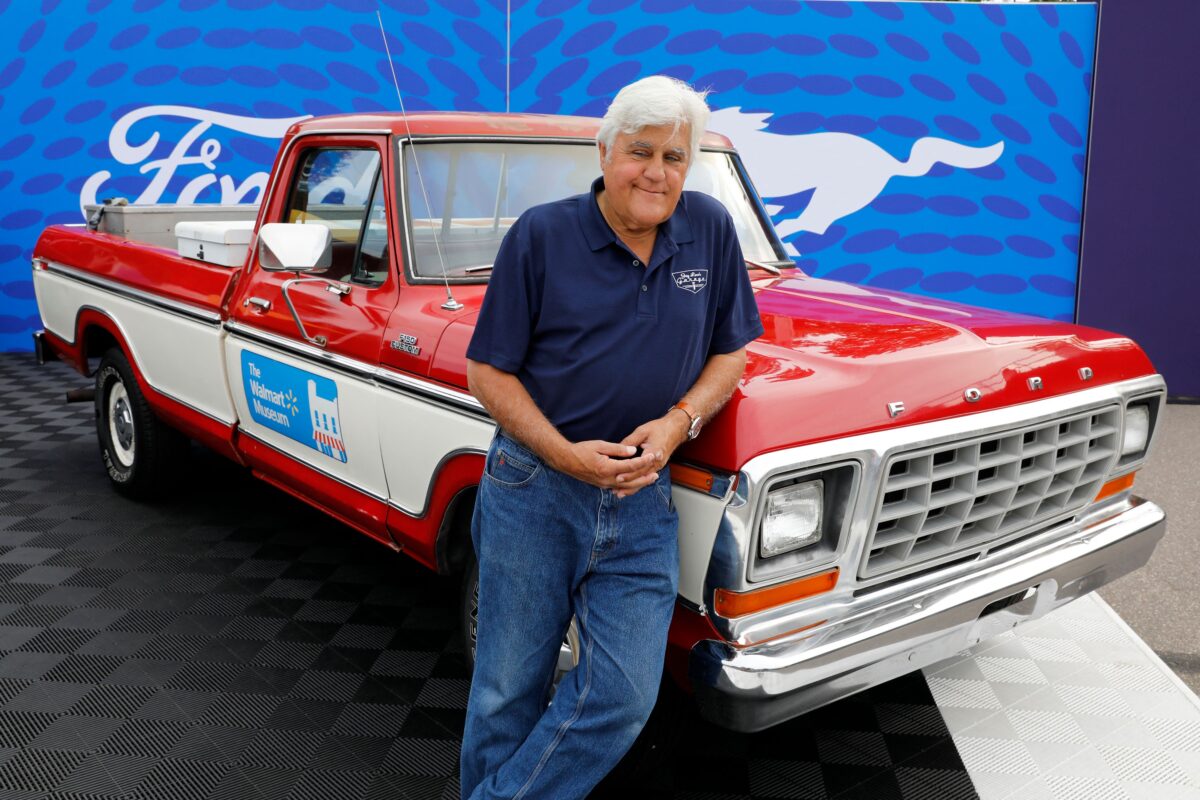 The Jan. 17 accident happened about two months after Leno was released from a burn center in Los Angeles after sustaining injuries categorized by a medical official as "second-degree" burns.
Some of the facial wounds "are a little bit deeper and a little more concerning" because they're showing signs of progressing to third-degree, as can happen with burns, Peter H. Grossman, medical director of the center at West Hills Hospital, said at the time.
The November accident happened at the Burbank garage where Leno stores his famed collection of rare and exotic cars and other vehicles.
From NTD News