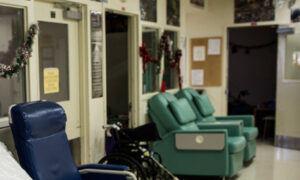 LOS ANGELES—Jim Gordon, the rock drummer who played on classic records by Eric Clapton, George Harrison, and The Beach Boys but suffered from growing mental health problems and spent the second half of his life in prison for killing his mother, has died at 77.
Gordon died Monday at the California Medical Facility in Vacaville, the state Department of Corrections and Rehabilitation confirmed Thursday. It's believed he died of natural causes, but the official cause will be determined by the Solano County coroner. Gordon, who was diagnosed with schizophrenia, had been in prison for four decades.
By the early 1970s, Gordon was already becoming a danger to others. His then-girlfriend, singer Rita Coolidge, wrote in her memoir that the couple was touring with Joe Cocker when Gordon attacked her one night in a hotel hallway. Gordon hit her in the eye, she wrote, "so hard that I was lifted off the floor and slammed against the wall on the other side of the hallway." She was briefly knocked unconscious.
With two weeks left on the tour, Coolidge performed with a black eye. She didn't file battery charges against Gordon but did sign a restraining order, and their relationship ended.
In June 1983, Gordon attacked his 71-year-old mother, Osa Gordon, with a hammer and fatally stabbed her with a butcher knife. He claimed that a voice told him to do it.
It wasn't until after his arrest for second-degree murder that Gordon was diagnosed with schizophrenia. Gordon was sentenced to 16 years to life in prison with the possibility of parole. However, he was denied parole several times after not attending any of the hearings and remained in prison until his death.