Former President Donald Trump on Wednesday hosted a screening of the film "Sound of Freedom" with actor Jim Caviezel, producer Eduardo Verástegui and Operation Underground Railroad's Tim Ballard, whom the movie about child sex trafficking was based upon.
The event, which took place outside his club in Bedminster, New Jersey, had the presidential nominee kicking off the evening in his typical brash style by making a grand entrance into the main dining room to an enthusiastic and packed crowd.
In attendance were his supporters, including Arizona gubernatorial candidate Kari Lake (R), former chief strategist Steven Bannon, first daughter Ivanka Trump and her husband Jared Kushner, and conservative influencer Jack Posobiec. Pastor Paula White, who served as Mr. Trump's Christian advisor and became chair of the evangelical board in Mr. Trump's administration, led the audience in prayer before the film played.
"I hope you enjoyed it. It's something I'm not sure if you're supposed to enjoy or learn—it's a combination. But that was a great movie," said Mr. Trump following the movie. "Now I understand why it's doing so well."
He also praised Mr. Caviezel, telling him it was an honor to get to know him.
"I hope everyone had a fantastic time. It's an incredible inspiration," he added.
Sound of Freedom: The Summer Hit of 2023
Released by Angel Studios, the company behind the hit faith-based series "The Chosen," the independently financed and crowd-funded "Sound of Freedom" has now grossed over $96 million worldwide, according to Box Office Mojo, making it the sleeper hit of the summer.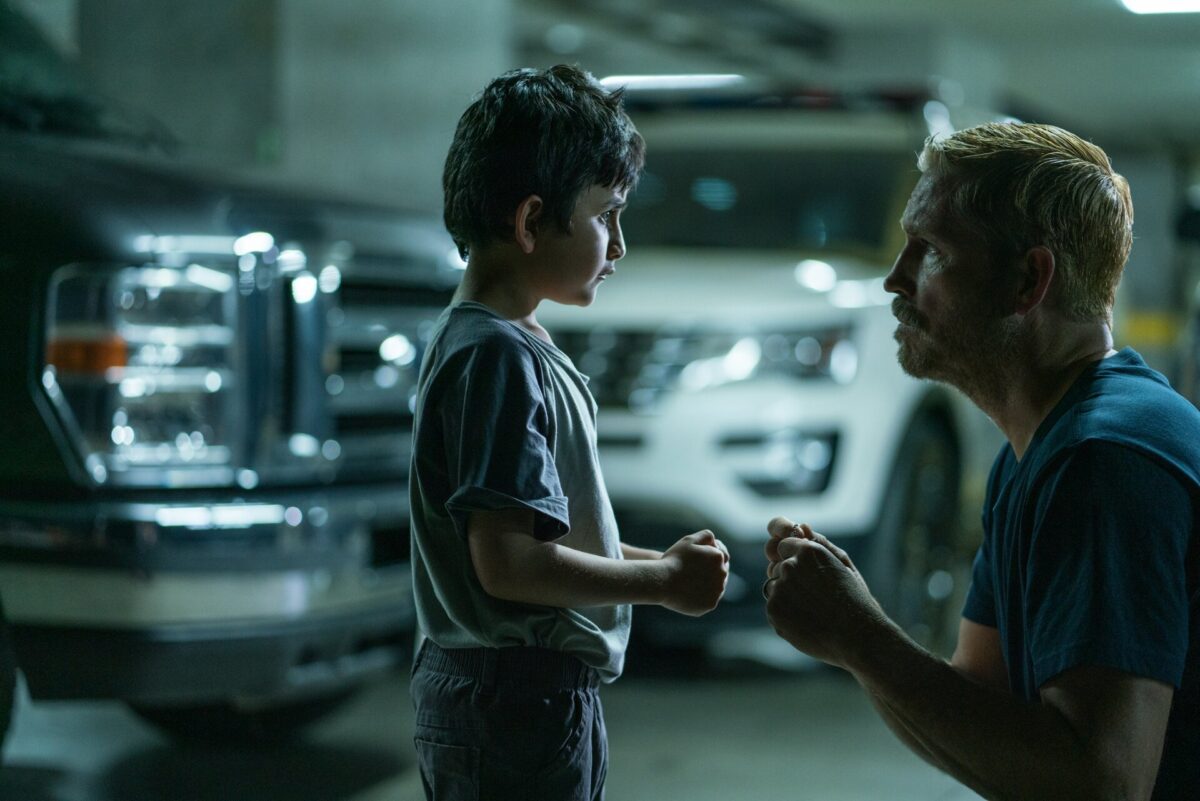 That stellar number means even more considering it was made against a $14.5 million budget and wrapped five years ago only to sit on the shelves at Disney until the film's producer, Eduardo Verástegui managed to get back the rights.
Released on July Fourth, the movie—that has received mixed reviews from critics, while audience reception has been highly positive—has gone up against more traditional summer fare like Harrison Ford's "Indiana Jones and the Dial of Destiny" and Tom Cruise's "Mission Impossible—Dead Reckoning Part One."
The storyline follows Mr. Ballard on a dangerous mission to rescue a group of children held captive by child traffickers in Colombia.
Ballard is a former homeland security department agent who was appointed by Mr. Trump to a federal advisory panel on human trafficking. Mr. Verástegui, who is Mexican, was appointed to Mr. Trump's advisory commission on Hispanic prosperity.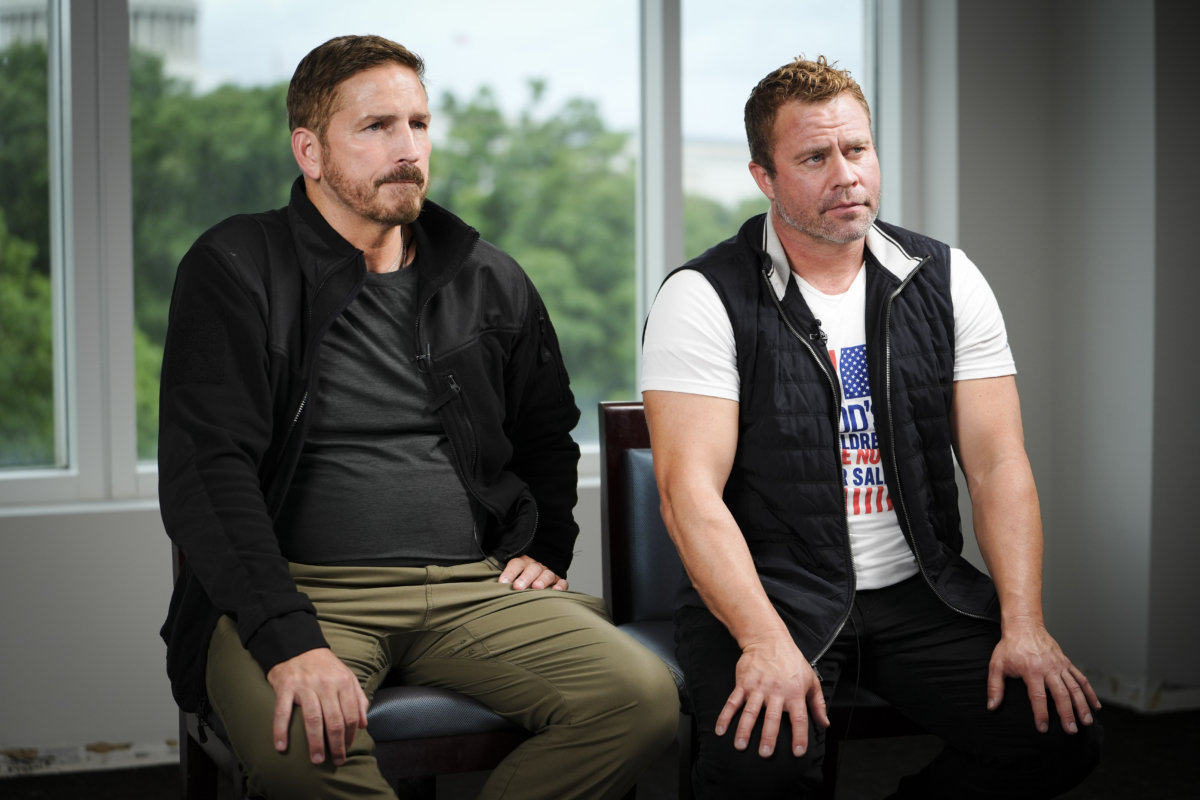 Film Thriving Despite Mainstream Media Attacks 
But its popularity has inevitably resulted in attacks from the mainstream news media, which first ignored the movie and has since sought to paint it as a "QAnon" fantasy, even though the film was shot five years ago before the term had gained prominence.
For instance, Rolling Stone writer Mile Klee who wrote an op-ed titled "'Sound Of Freedom' Is a Superhero Movie for Dads With Brainworms" and sub-titled "The QAnon-tinged thriller about child-trafficking is designed to appeal to the conscience of a conspiracy-addled boomer."
He described Mr. Caviezel as "a prominent figure on the conspiracist right, giving speeches and interviews in which he hints at an underground holy war between patriots and a sinister legion of evildoers who are harvesting the blood of children."
"It's straight-up QAnon stuff, right down to his use of catchphrases like 'The storm is upon us,'" Mr. Klee continued.
Meanwhile, The Daily Beast published an article titled "What's the Deal With the Controversial Box-Office Hit 'Sound of Freedom' ?" with the drop-head "A partially crowdfunded religious drama has become an unlikely summer hit among moviegoers (at least, among those who can contend with its ingrained QAnon conspiracies)."
Those types of headlines have appeared while the film has also garnered support from Elon Musk and celebrities like Jewel and Mel Gibson.
In terms of Wednesday's screening, the left-leaning British daily newspaper The Guardian published a piece entitled "Trump hosts screening of Sound of Freedom, a hit with QAnon devotees."
Yet the film's emotional subject matter was not lost on the audience at Bedminster on Wednesday. Viewers broke into spontaneous applause and cheers at key moments, including Mr. Caviezel's retort that has become the movie's tagline—"God's children are not for sale."
Trump Plugs 2024 Re-election Campaign
Prior to the screening, the former president said a few words about his 2024 re-election campaign.
"We're leading by 50 points," he said. "It's been pretty crazy out there. It's a vicious world. These are vicious people; these are very sick people—they're deranged. We have a lot of them out who really don't stand for what we stand for. But for some reason, the public understands it better than they've ever understood it before and are stepping up like I've never seen before."
"We won the first time, and then we did much better the second time… but the election was rigged—you can say what you want, it doesn't matter. But the election was rigged. And we're going to do it a third time. I will say this: we've never had the kind of spirit, love, the enthusiasm that we have right now," he added.