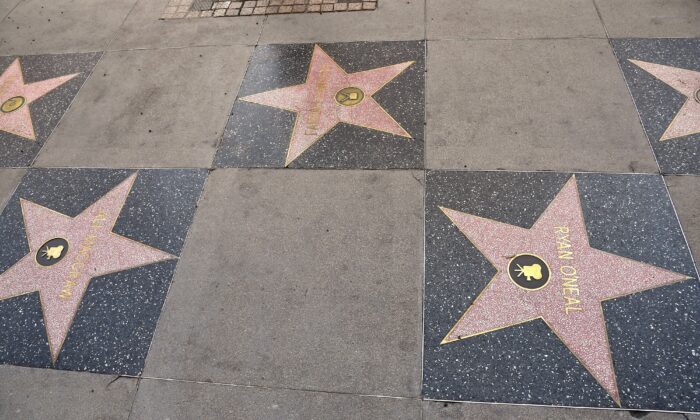 A view of Ryan O'Neal and Ali MacGraw's stars next to Farrah Fawcett's on the Hollywood Walk of Fame in Hollywood, Calif., on Feb. 12, 2021. (Frazer Harrison/Getty Images)
LOS ANGELES—A man was killed and two others were wounded in a shooting early Saturday near the Hollywood Walk of Fame, police said.
KTLA-TV reported that a gunman opened fire as the men left a building at 1:20 am. One man was pronounced dead at the scene and two others were taken to a hospital, Los Angeles police said.
The suspect fled in a vehicle, police said.
Many people were in the area when the shooting occurred, said police Detective Sean Kinchla.
"Hollywood is a very busy place, especially at nighttime hours," Kinchla said. "You have clubs getting out, restaurants open and there were a lot of people in the area."