14 States Sue Biden Admin Over Oil and Gas Halt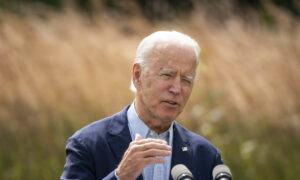 Snail mail could take even longer now. The USPS postmaster announced a 10-year plan which includes cuts to worker's hours, higher prices, and longer wait times. The postmaster has been feeling the heat since changes he made over the summer slowed down the mail delivery system.
Fourteen states are suing the Biden administration over its decision to halt oil and gas leasing on federal lands and waters. Alabama, Alaska, Arkansas, Georgia, Mississippi, Missouri, Montana, Nebraska, Oklahoma, Texas, Utah, and West Virginia joined Louisiana in the lawsuit. And Wyoming filed a separate lawsuit.
Mexico says they haven't come to an agreement with the United States on what to do about the migrant surge yet. Talks started yesterday, and the discussion is expected to continue. This comes after a surge in unaccompanied minors who have been crossing into the U.S. from Mexico.
And the Pentagon says the Department of Health and Human Services (HHS) is asking for help. Pentagon spokesman John Kirby told reporters during a press briefing Tuesday, they're being asked to temporarily house unaccompanied minors at two Texas military facilities.
Tune into Deep Dive as we explore these topics and more.
Subscribe to our YouTube channel for more in-depth coverage. For more news and videos, please visit our website and Twitter.