2 Giant Humpbacks 'Blow Rainbows' Into Air, Leaving Whale Watchers Stunned
'It was a huge treat… nothing like getting recognition from a 40-ton sea creature.'
These whale watchers were stunned when two giant humpbacks approached their boat and started shooting "rainbows" out of their blowholes.
The friendly humpback pair greeted delighted tourists by swimming right up to their boat before spurting water from their blowholes; the droplets caught the sun creating spectacular rainbows.
The amazing trick was repeated several times, much to the amazement of those onboard, with the distinctive colors of the rainbow all being suspended in the air thanks to the water mist exerted by the whales.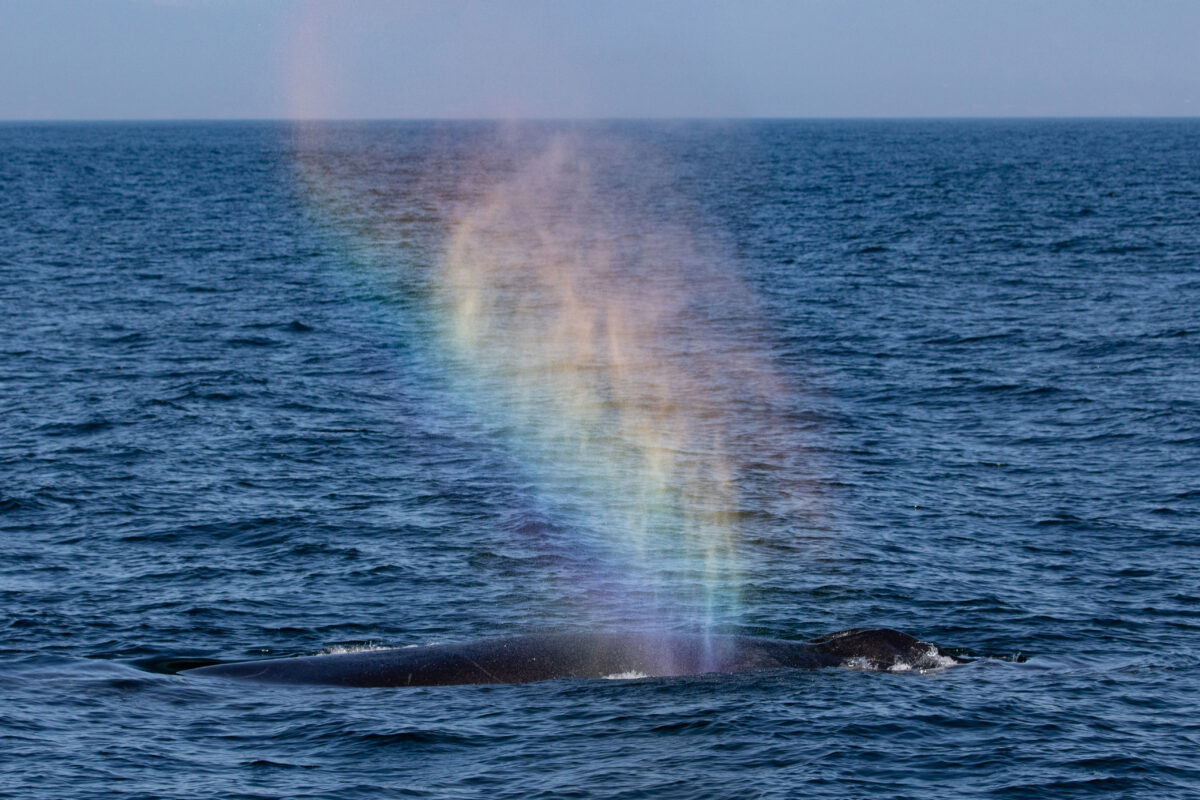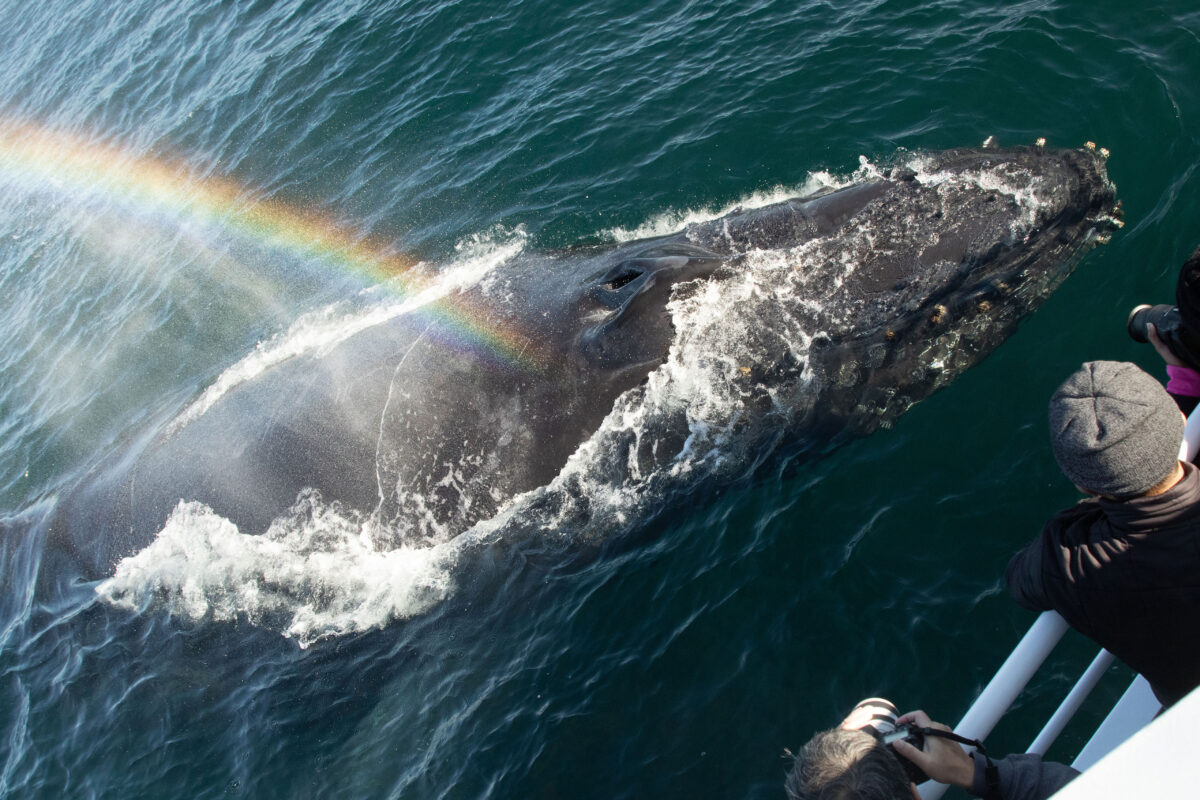 Photographer Jodi Frediani was there to capture the spectacular display during a trip with Monterey Bay Whale Watch, in California, on Nov. 26 last year.
Frediani said: "We received a report of two humpback whales 'mugging' whale-watch boats a couple of miles ahead, and we made our way in their direction.
"We arrived to see a female making a close approach to one of the boats, then she exhaled right next to the boat covering the passengers with whale breath aka whale snot. Her male friend was close by.
"Muggings are a passenger favorite as friendly whales approach boats of their own accord.
"Nothing like getting recognition from a 40-ton sea creature."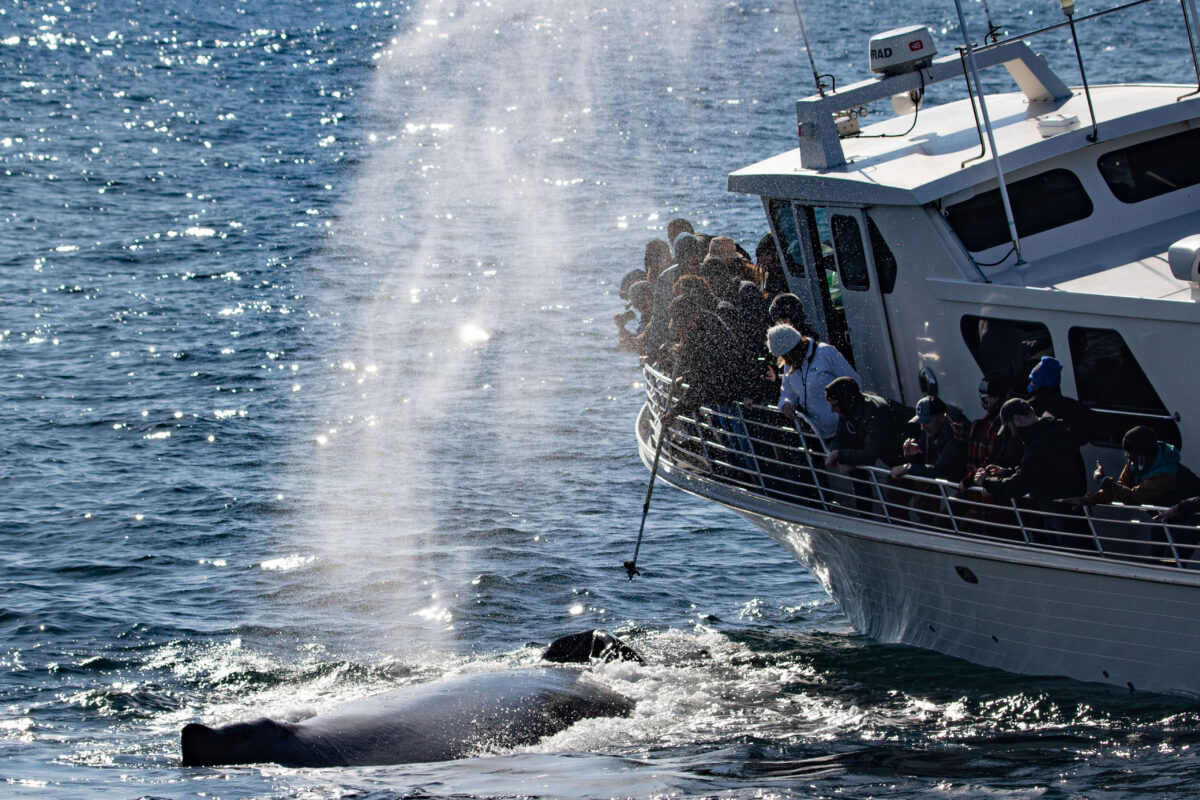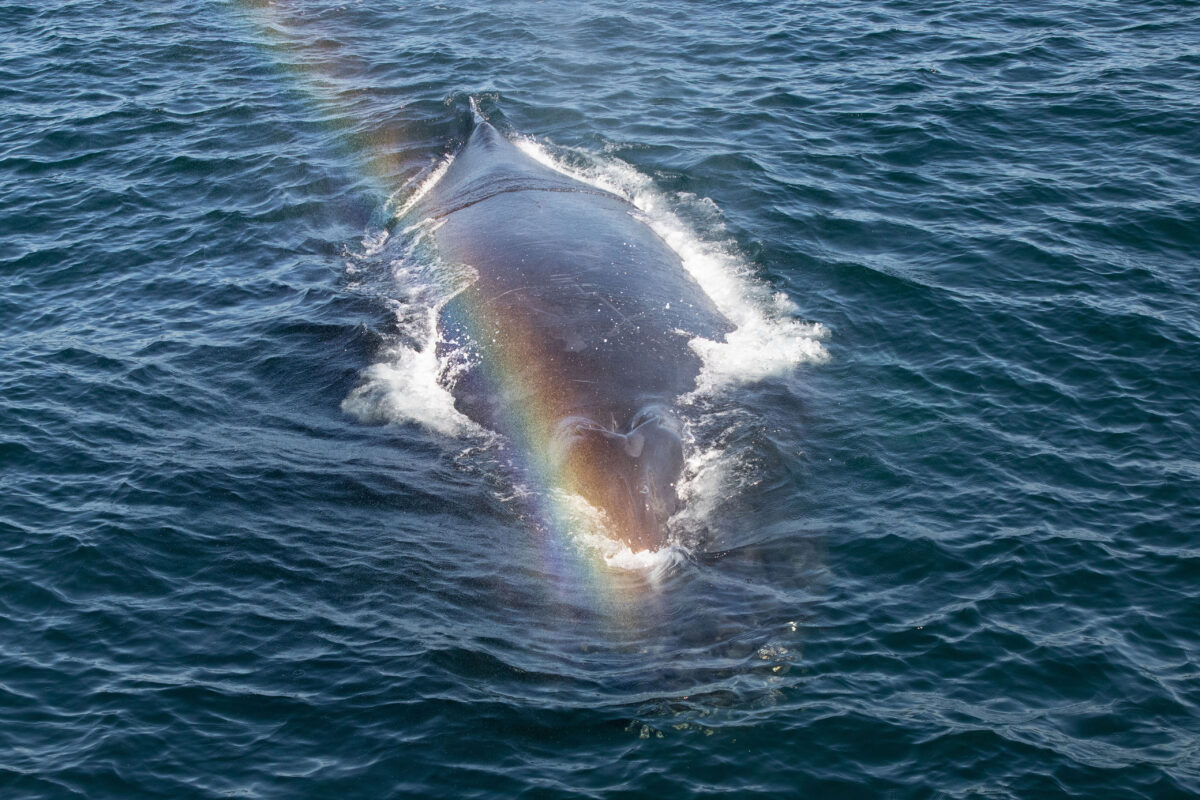 She added: "After this close approach, the two whales swam a short ways off. The other boats left as three had already been mugged, and we stuck around.
"The two whales then came back and approached our boat, the Blackfin, owned by Monterey Bay Whale Watch. What an absolute treat.
"Passengers laughed and cheered, delighted by the two whales. The female came over to our boat, greeted the passengers with whale breath, creating wonderful rainbows. She then dove under the boat and rose on the other side.
"It was a huge treat to see these whales up close and personal and so special to be able to photograph them in action."
Epoch Times staff contributed to this report.
Share your stories with us at emg.inspired@epochtimes.com, and continue to get your daily dose of inspiration by signing up for the Bright newsletter at TheEpochTimes.com/newsletter