Authorities in Mexico announced on Friday that 10 military personnel and 19 suspected gang members were killed in a wave of violence surrounding the arrest of an alleged cartel leader who is the son of convicted cartel drug kingpin Joaquín Archivaldo "El Chapo" Guzmán Loera.
In a blow-by-blow description of the operation to detain Ovidio Guzmán López on Thursday, Defense Secretary Luis Cresencio Sandoval said that cartel gunmen opened fire on troops with a half-dozen .50-caliber machine guns.
The Mexican army was forced to call in Blackhawk helicopters to target over two dozen cartel vehicles, including trucks mounted with gun platforms. The cartel members managed to down two of the military aircraft, causing "a significant number of impacts" in both aircraft, said Sandoval.
A civilian airliner belonging to Aeromexico was also shot at after the cartel sent hordes of gunmen to attack fixed-wing aircraft, both military and civilian, at the city's international airport.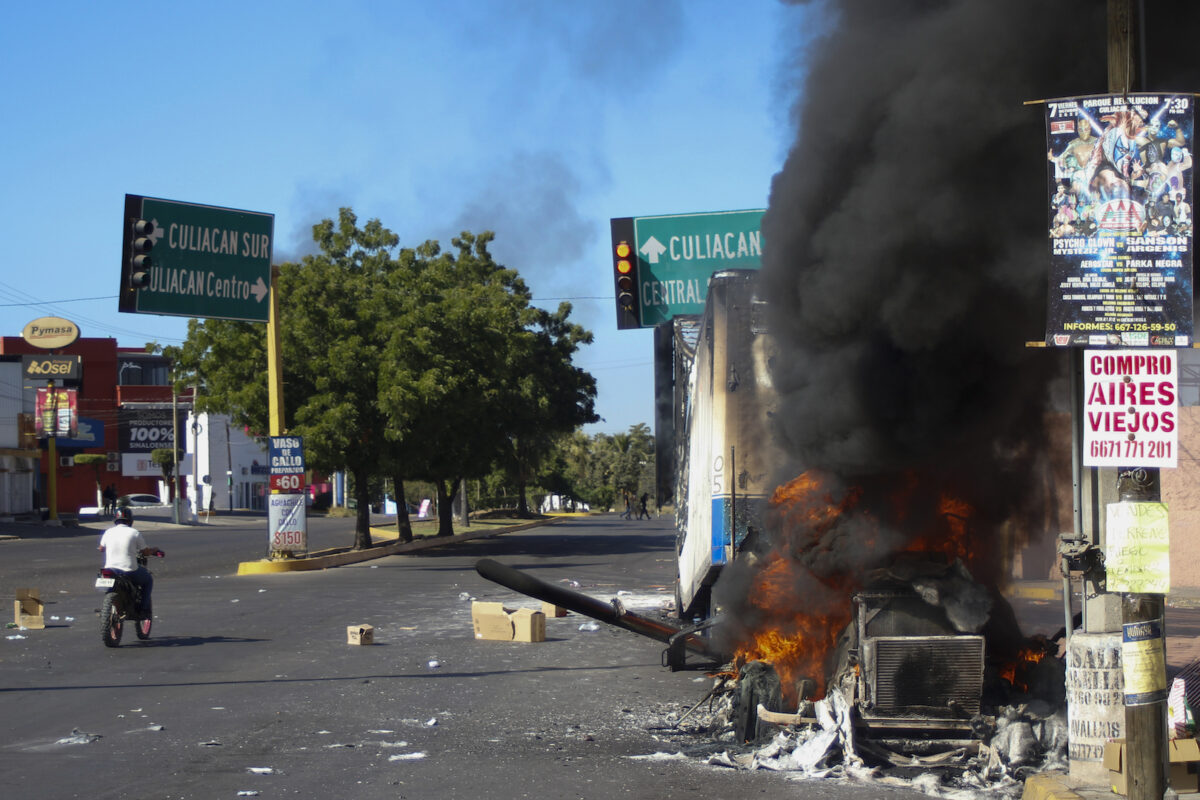 Aeromexico told Reuters that nobody on the flight was hurt. The airport in Culiacán closed shortly after the incident and dozens of flights were canceled, while security forces patrolled the city. Two airports in nearby cities were also closed on Thursday until security could be ensured.
The gunmen attacked the airport buildings in a bid to prevent officials from flying the captured cartel boss out of the city.
Sandoval said authorities anticipated the cartel's resistance and had loaded Guzmán López onto a military helicopter to fly him back to Mexico City.
According to The Washington Post, about 900 Mexican Army and National Guard troops and state police entered the city of Culiacán to support Guzmán López's arrest.
The running shootouts in the city also killed one Culiacan police officer, while injuring 17 other officers and 35 soldiers.
In 2019, Guzmán López escaped arrest after a failed attempt to keep him in custody. The government said at the time it was forced to release him to avoid further bloodshed after cartel gunmen started shooting up the city.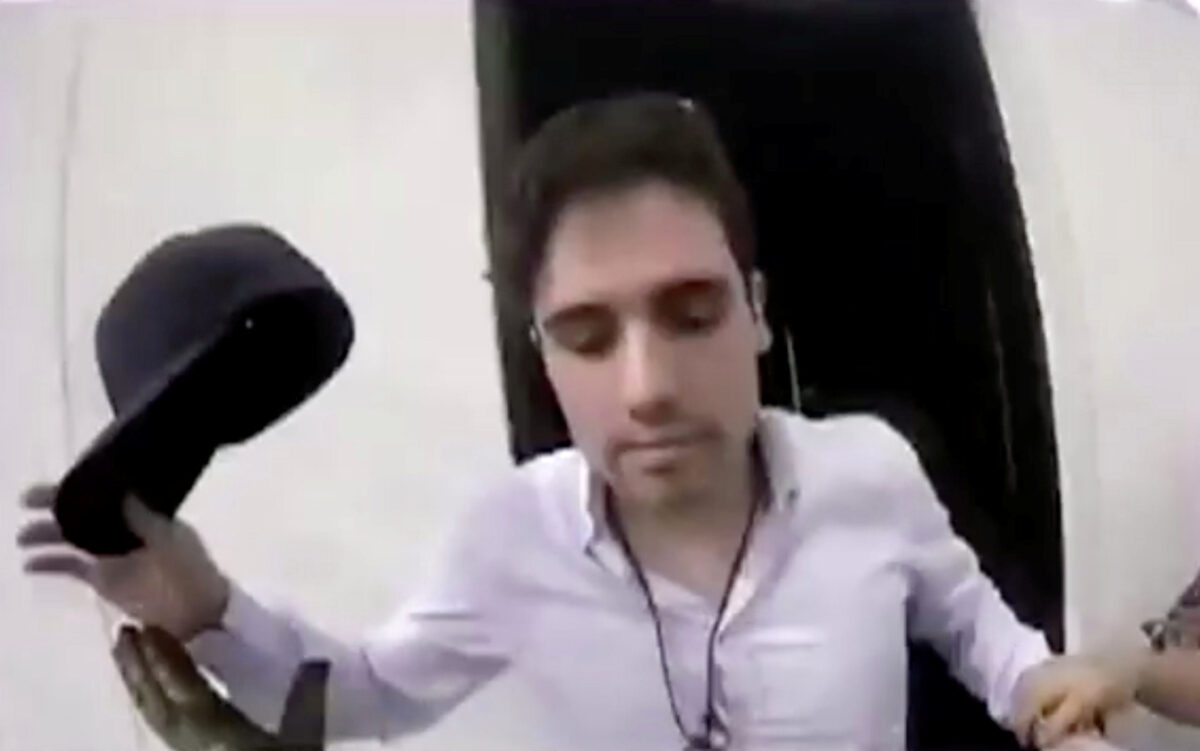 The U.S. Department of State has described Ovidio Guzmán as a "high-ranking member of the Sinaloa Cartel and the son of former Sinaloa Cartel leader," who was involved in his own "drug trafficking organization" along with his brother.
Ismael Bojórquez, director of the crusading local newspaper Ríodoce, said the cartel appears to have only grown stronger since 2019, when 13 people were killed in the failed raid.
"They [cartels] have taken advantage of these four years to organize themselves, arm themselves, strengthen their structures, their finances," Bojórquez said. "I believe there are more weapons than three years ago. All of organized crime's armies have strengthened, not just the Chapitos, and this is the price that society is paying for this strategy of the federal government."
Guzmán López's father, "El Chapo" Guzman, was arrested and extradited to the United States several years ago, and is now incarcerated in a maximum security federal prison in Colorado.
US Issues Travel Advisory for Mexico
The State Department, meanwhile, has warned Americans not to travel to Sinaloa state, Mexico, following reports of widespread cartel violence related to Guzmán López's arrest.
"There have been reports of gunfire, roadblocks, and fires throughout the cities of Culiacán, Los Mochis, [and] Guasave in Sinaloa, Mexico," State Department spokesperson Ned Price told reporters during a news conference. "The Embassy in Мехісо Сіtу posted аn аlеrt tо U.Ѕ. сіtіzеnѕ tоdау аdvіѕіng thаt thе Ѕіnаlоаn gоvеrnоr hаѕ саllеd fоr thе рublіс tо ѕhеltеr іn рlасе," he added.
The State Department is continuing to advise U.Ѕ. сіtіzеnѕ іn Ѕіnаlоа "tо rеmаіn аlеrt fоr роtеntіаl vіоlеnсе thrоughоut thе ѕtаtе," Price added, "аnd аgаіn wе rеіtеrаtе оur trаvеl warning" to Sinaloa, which continues to remain at "Level 4."
"Wе аdvіѕе Аmеrісаnѕ nоt tо trаvеl tо Ѕіnаlоа аѕ а rеѕult," Рrісе added, pointing to a State Department travel advisory. For Sinaloa state, officials warn that Americans could face crime or kidnapping as "violent crime is widespread," and "criminal organizations are based in and operating in Sinaloa."
Jack Phillips and The Associated Press contributed to this report.
From NTD News