7 EU Countries Summon China Ambassadors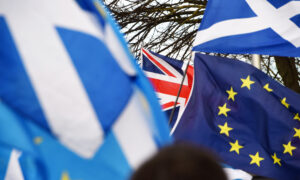 Seven countries in Europe summon Chinese ambassadors for talks. The requests come as more backlash unfolds over Chinese-EU sanctions.
A European company and U.S. trade groups resist forced labor in Xinjiang. The effort triggers a boycott in China.
China's foreign ministry spokeswoman adds more fuel to the sanction-driven flame as the head of a Chinese state-run media outlet offers a suggestion for tackling Beijing's aggression.
China's possible invasion into Taiwan could happen sooner than expected, according to the head of the U.S. Navy in the Indo-Pacific. A new Beijing military campaign demands loyalty from its soldiers.
And, a cigarette butt found in a bowl of noodles. A Chinese Internet celebrity gets pulled into a food safety scandal.
Subscribe to our YouTube channel for more first-hand news from China.
For more news and videos, please visit our website and Twitter.