A Beautiful Rare Leucistic Red Kite Bird Was Spotted Playing in the Snow
A beautiful and super-rare white kite bird is seen playing in the snow in this unique series of photos snapped at a red kite feeding station in Rhayader, Wales.
Wildlife photographer Sean Weekly, 31, was delighted to capture some shots of the rare white bird coming to land at ground level in the snow—as these birds are hardly ever spotted on the ground.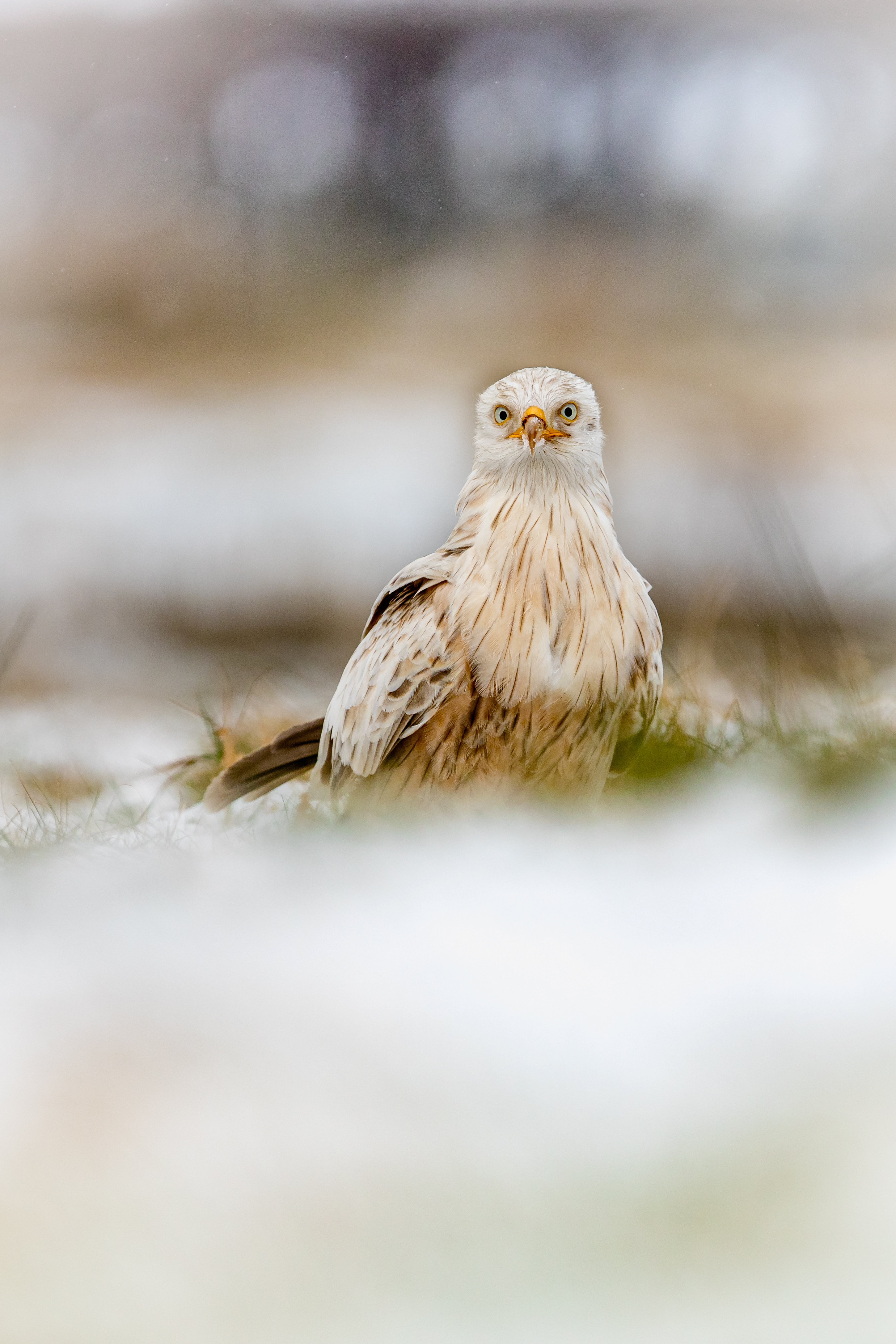 The white kite was seen at Gigrin Farm Red Kite Feeding Station where Weekly has built his own ground-level photography hide, hoping to be able to photograph more of the red kites and other birds of prey.
"It's an amazing photo—red kites actually don't come to ground much, and they don't like to hang around too long, so to get this on camera was really rare," Weekly said. "The photo of the white kite with its beak open is kind of comical—it has snow on top of its beak so it kind of looks like it's trying to catch snow in its beak like little kids do."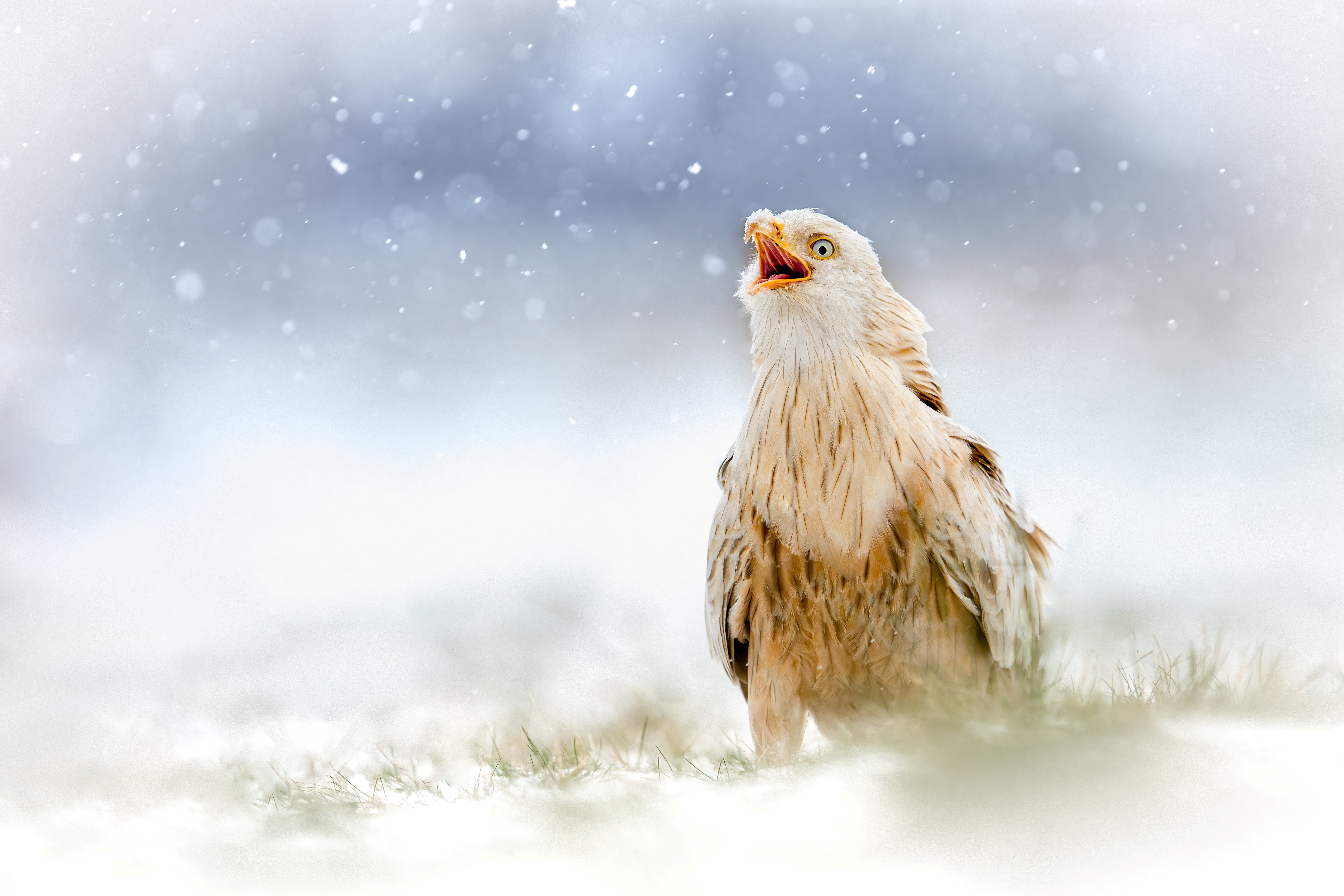 The majestic red kite is usually a deep reddish-brown in color but this one is almost all white, with icy-blue eyes, due to leucism, or a partial loss of pigmentation.
Weekly said that these birds are really amazing and added that only about 1 percent of the red kite population in Wales is leucistic. He also strongly believes that there may be only two white kites in Mid Wales.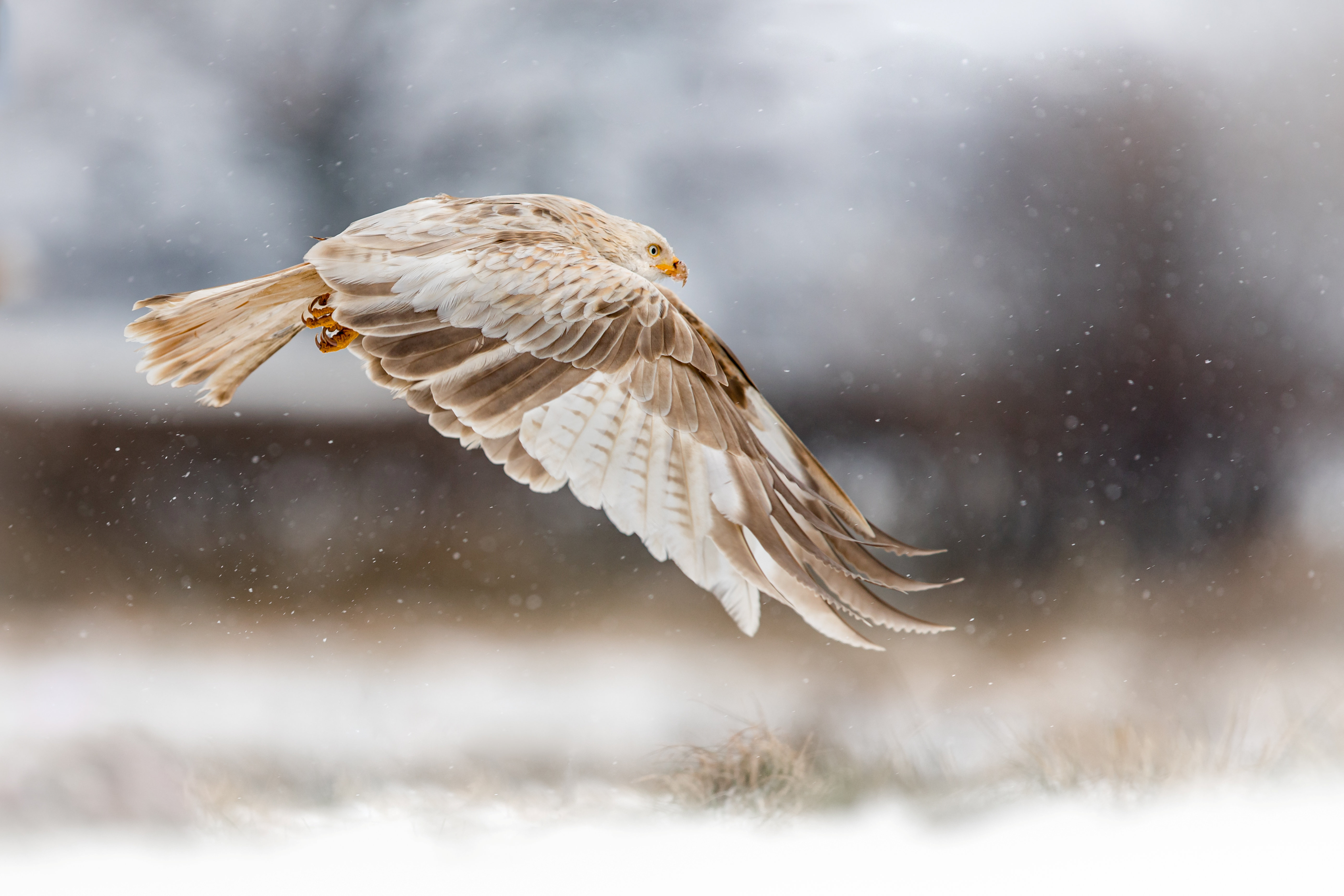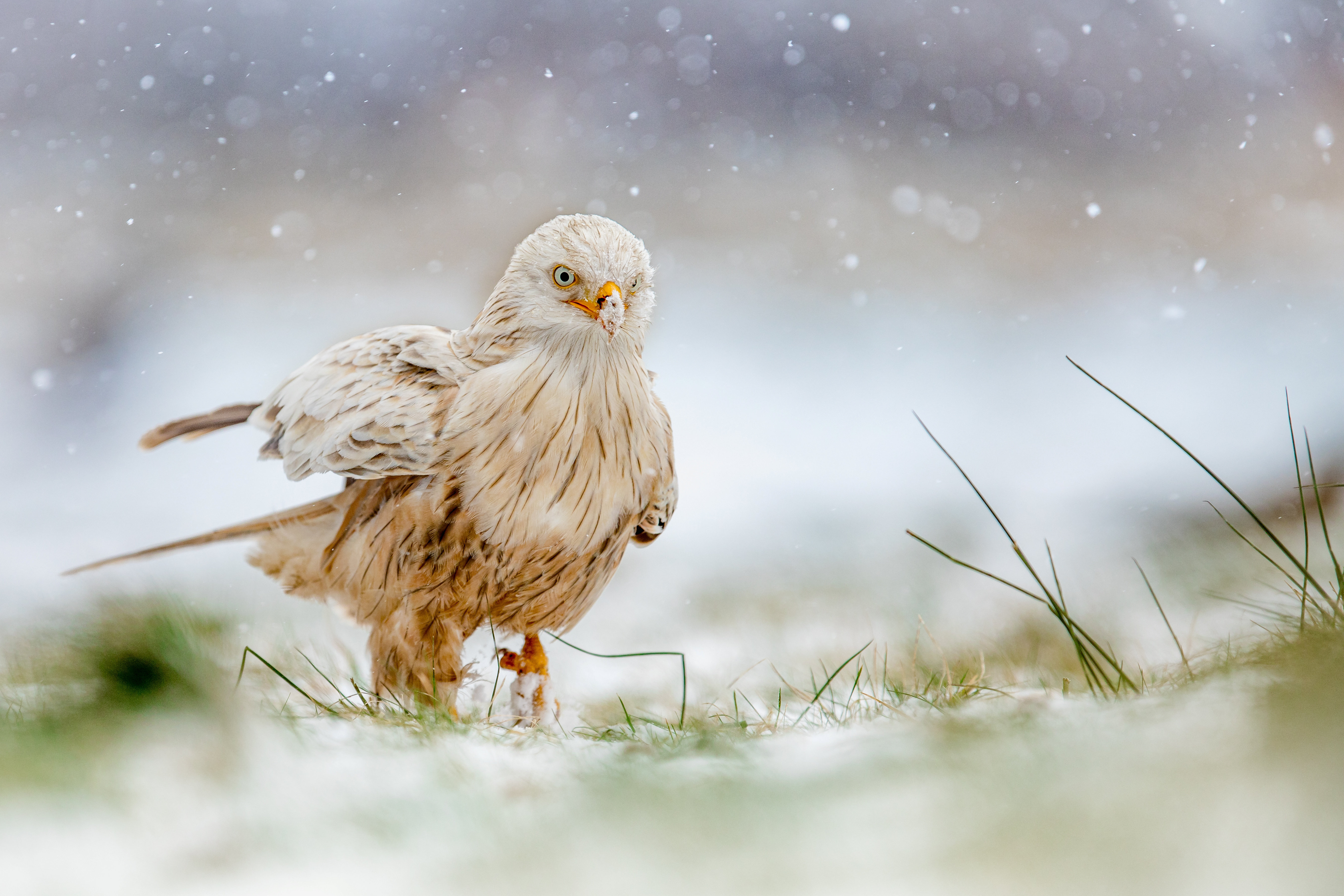 Grateful for the opportunity to capture some shots of this rare bird, Weekly said: "So it was really nice to see and to be able to photograph it on the ground. I think it's really suited to the snow around it, with its white feathers and white-blue eyes."
Epoch Times Staff contributed to this report.
Share your stories with us at emg.inspired@epochtimes.com, and continue to get your daily dose of inspiration by signing up for the Epoch Inspired Newsletter at TheEpochTimes.com/newsletter