A Man of Steel and Letters
"The whole trend of your mind seemed to be towards big things," Andrew Carnegie's childhood friend Tom David wrote him later in life. Carnegie rarely did anything small, especially once he amassed his fortune through steel. However, the captain of industry didn't have grand or affluent roots.
Carnegie was born in Dunfermline, Scotland, on November 25, 1835. His father's trade was weaving, but industrialization put William Carnegie out of work. Carnegie's mother, Margaret, hoped her husband would have better luck finding a job in the United States. The family moved to Pittsburgh, where jobs were abundant, and they didn't face the same craft restrictions on skilled artisans that they had in Scotland.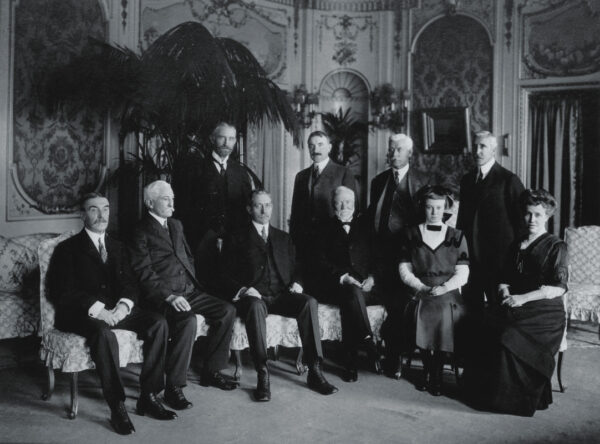 Railroads and Steel
Though William Carnegie wouldn't have much more success earning money in the United States than he had in Scotland, his sons would profit enormously from the family's move. At age 13, Carnegie dropped out of school and began working. Though he missed Scotland, Carnegie recognized the great opportunity he had in America.
"If I had been in Dunfermline working at the loom it is very likely I would have been a poor weaver all my days, but here I can surely do something better than that," Carnegie wrote his uncle.
Carnegie soon found a job as a messenger boy for the city's telegraph office. He worked his way up in the office, eventually catching the attention of Thomas Scott, who worked as a superintendent at the Pennsylvania Railroad Company. Scott made him his private secretary and telegrapher in 1853. Six years later, Carnegie succeeded Scott, becoming the superintendent of the Pennsylvania Railroad's Pittsburgh division.
As Carnegie climbed the ladder, he made many profitable investments, including ones in the Keystone Bridge Company and Union Iron Mills. On his trips to Europe to sell securities for railroads and bridges, Carnegie met men whose companies produced steel and iron. He became increasingly convinced that the future would be made of metal.
Carnegie resigned from his position with the railroad in 1865. By 1872–73, his focus narrowed to his new investments in the steel business. He founded the J. Edgar Thomson Steel Works, which would eventually become, with other sites, the Carnegie Steel Company.
Carnegie's steel company found success in part because of innovation. The steel plants used the Bessemer steelmaking process, which was the first method that enabled the mass production of steel. Throughout his time in the steel business, Carnegie made sure to employ the latest technological advancements in his plants.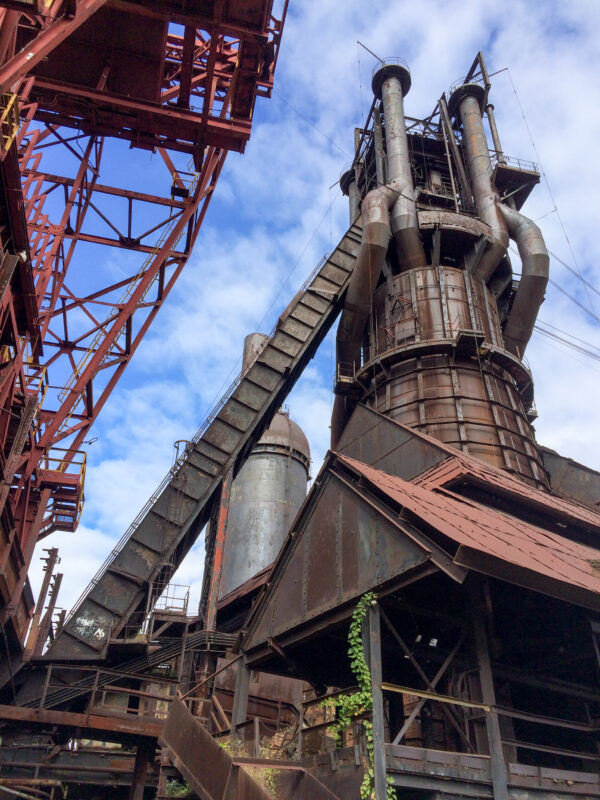 Though he was generous to his workers early on, in his later years with the company Carnegie wasn't a great friend of the workers in his factories or the unions who tried to organize at them. The Homestead strike, which turned violent, would remain a stain on Carnegie's reputation.
Although Carnegie remained very involved in his businesses, for the most part he managed them from New York, where he moved after resigning from his railroad position. Many said he accomplished as much in the few hours he worked each morning as most men did all day.
However, as Carnegie continued to accumulate his fortune, he became increasingly convinced that the most important use for his money wouldn't be to leave it to his family but, instead, to give as much of it away in his life as possible.
"Rich men should be thankful for one inestimable boon. They have it in their power during their lives to busy themselves in organizing benefactions from which the masses of their fellows will derive lasting advantage, and thus dignify their own lives," Carnegie wrote.
To give his fortune away, Carnegie needed it to be liquid. With this in mind, in 1901, Carnegie sold his shares in Carnegie Steel to J.P. Morgan.
"Mr. Carnegie," Morgan said upon reaching an agreement, "I want to congratulate you on being the richest man in the world."
Now retired, Carnegie could devote his time and considerable energy to giving away his fortune.
Libraries and Philanthropy
"Whatever agencies for good may rise or fall in the future, it seems certain that the Free Library is destined to stand and become a never-ceasing foundation of good to all the inhabitants," Carnegie wrote.
Carnegie donated a good deal of money to educational institutions and to churches for organs, but libraries were one of his favorite ways to give away money. While Carnegie is best known for his work in the steel industry, the U.S. public library system has much to thank him for as well.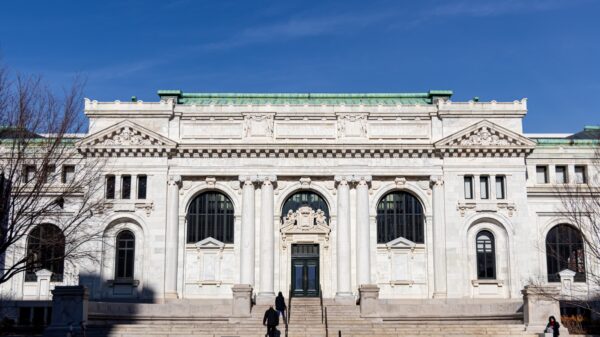 Carnegie used a library when he was young; it was one of the only ways he could continue his education after dropping out of school. He had installed libraries at some of the plants his company owned, recognizing that these institutions were especially important for the many people who didn't have money to purchase every book they wished to read.
Carnegie gave 1,419 grants for 1,689 libraries in the United States and Puerto Rico, and he donated additional money for 660 libraries in Britain and Ireland and 125 in Canada. Other countries received library grants as well.
The New York Public Library received one of Carnegie's large donations. This money built 67 branch libraries. A study in 1996 found that 57 of the buildings remained, and 54 of those buildings still operated as libraries, nearly 100 years after Carnegie's gift.
As generous as money for a library was, Carnegie realized it would be unsustainable to fund the maintenance of the library after it was built. Instead, he simply paid for the building itself, then the town or city would fill the building with books and pay for its upkeep through taxes.
After his gift to the New York Public Library received publicity, towns and cities from all over the world wrote to request funds for their own libraries. Carnegie largely let his secretary, James Bertram, decide which applications should be granted. This wasn't a complicated task since Carnegie instructed Bertram to make decisions based on the information the towns and cities sent, which included population and taxation information and whether they had any sort of library already. Applicants also needed to have a site owned by the town or city where the library could be built.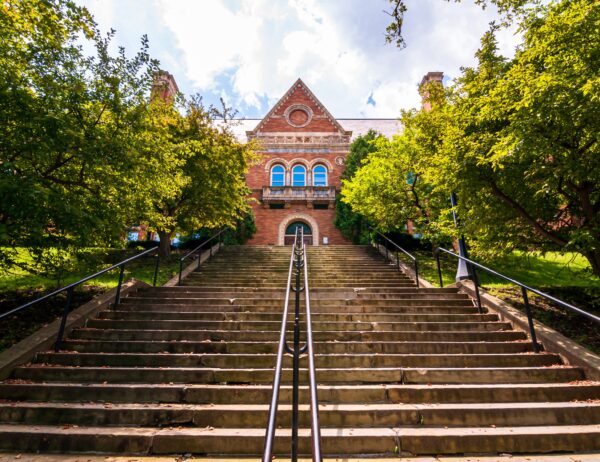 At the dedication of a library in Washington, D.C., Carnegie declared that instead of being in the business of steel, he was now in the business of libraries.
"I am in the library manufacturing business and beg to be allowed to concentrate my time upon it until it is filled," he said.
Carnegie continued to donate money for libraries, education, and peace causes until the end of his life. His fortune was so vast that he was unable to give it all away. He realized this and founded the Carnegie Corporation in 1911 to continue the work after he was gone. When Carnegie passed away in 1919, the man of steel left the rest of his fortune to the Carnegie Corporation, which continues to this day to fulfill the goal he set for it, "to promote the advancement and diffusion of knowledge and understanding."
This article was originally published in American Essence magazine.