Mycological musings from the longtime professional forager, founder of No Taste Like Home foraging tours, and self-dubbed 'philosoforager'
On riches in plain sight: I was always into treasure hunting. Treasure is usually prized because it's difficult to obtain because it's rare and/or hidden. Wild foods, at least the common ones I focus on, are none of those things, yet they are even more of a treasure, much for the opposite reasons. I run an education company now, and no one is turned away for lack of funds, and still, most of our clientele are rich. When it comes to wild food, this richness is a state of mind.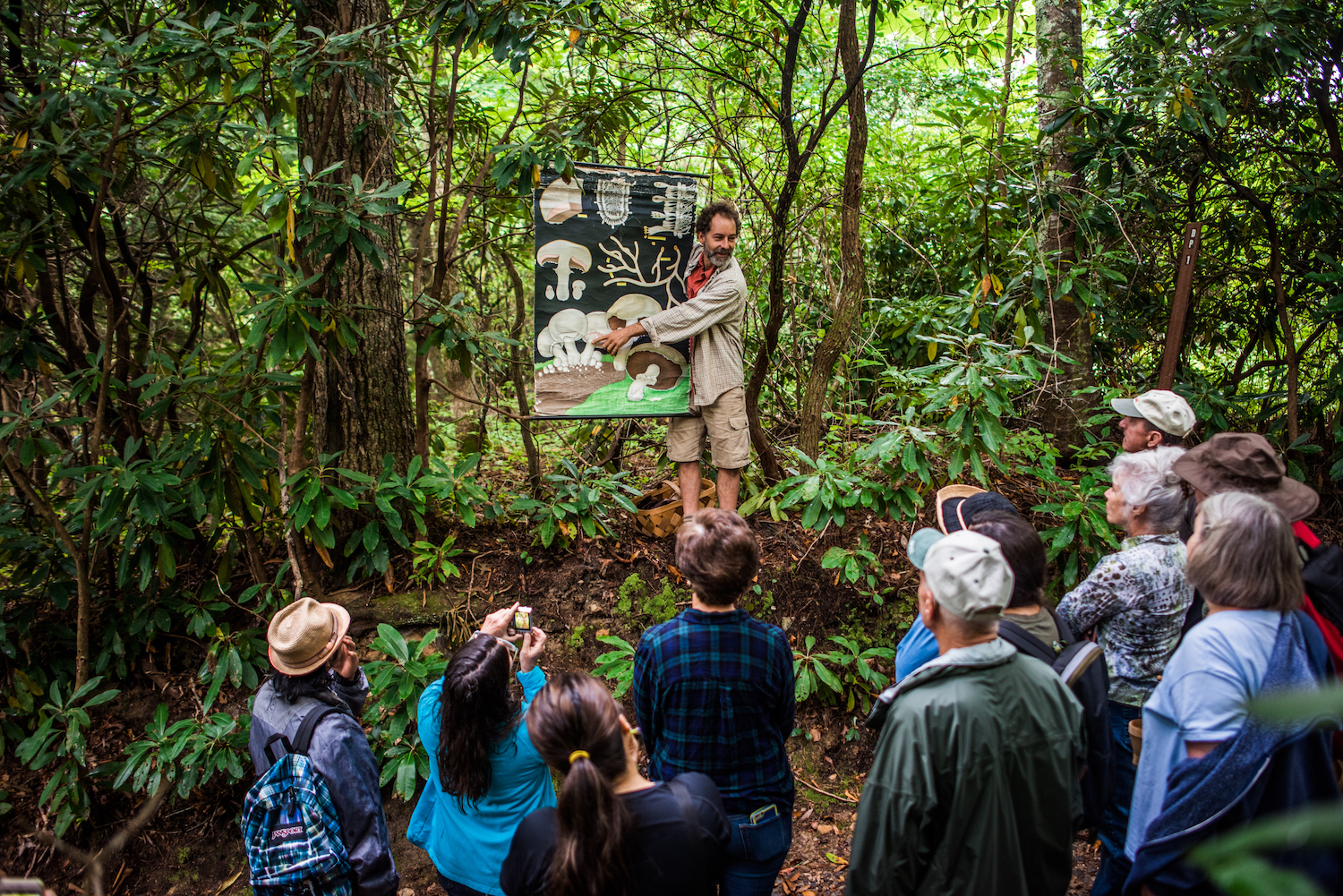 On lessons from mushrooms: Over the years, I've come to recognize that what's most valuable about mushrooms is the lesson they conceal. They are just the tip of the iceberg, so to speak, of a fungus that, in some cases, can spread out for more than a mile in a single inch of soil. The connections that are forged, through fungi, between trees function as a "wood-wide web" for the exchange of not only information but also energy. Plants literally contribute nutrients to each other, including other species. When one tree is sick, the others help out. This form of universal health care, which is also how hunter-gatherers operate, has a lot to teach us.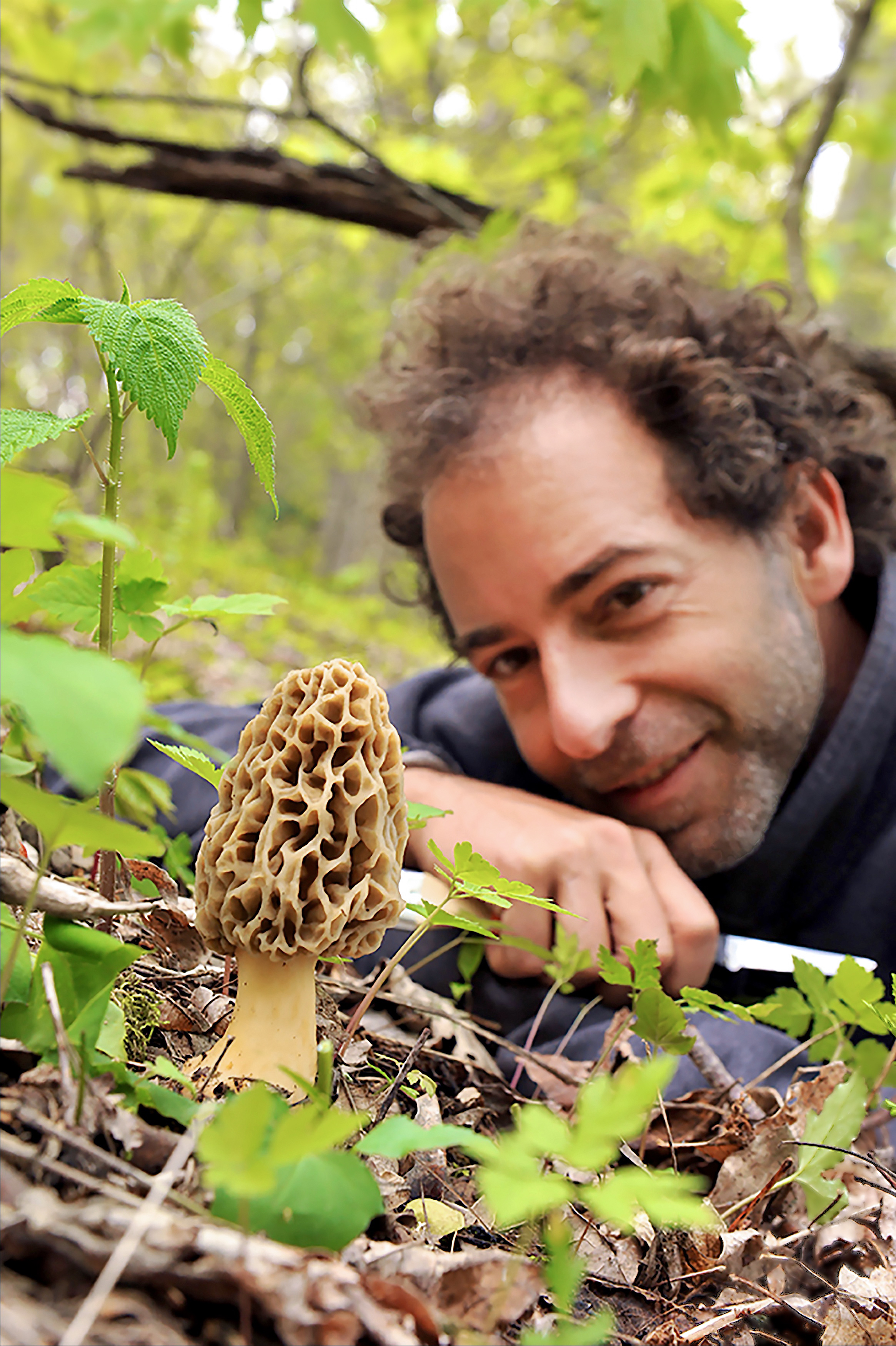 On a favorite spring wild edible: [The flavor of] Japanese knotweed is very similar to rhubarb and it can be used the same way. I love that knotweed is considered one of the most noxious, invasive weeds, yet I believe such weeds come in to heal the wounds we've inflicted. It has also been found to be a potent antimicrobial, particularly for COVID-19 and Lyme disease.
On safety: An old saying is that every mushroom is edible—once. Most people think the lesson is, "When in doubt, throw it out." But I say, "When in doubt, ask about." This is another way of expressing a proverb that is well known in Zambia: "The one who asks is the one who does not get poisoned by a mushroom." Anyone can start foraging safely today—if they use a field guide. A field guide has two legs. Like Plautus says, "None are wise enough alone."
On found rewards: Above all, foraging helps me to be less afraid. Not only does this heal the effects of chronic anxiety and prevent degenerative disease, but it also allows me to be more loving, more supportive, and accepting of others. Quite simply, a rich person can afford to be generous.
=====
Expert Tips for Beginner Foragers
Ready to head into the field? Study these expert tips before you go.
Abide by the Golden Rule: Never eat anything from the wild unless you're 100 percent certain what it is. Less than that? Don't throw it out just yet, Alan Muskat advises—ask about it, and turn it into a learning experience.
Find a Local Expert: The absolute best way to learn is in person, with an experienced guide. Attend guided tours and classes and join local community groups, which now abound both in person and online, to maximize your exposure to what others are finding.
Round Out Your Toolbox: Get a solid set of guidebooks. Alan Bergo highly recommends all of his mentor Sam Thayer's books on wild plants, and David Arora's on mushrooms. He also recommends plant identification apps such as iNaturalist and PlantSnap—though he notes that others may not agree—as a tool not to rely upon, but to use in conjunction with guidebooks and expert advice.
Start Small: Learn to identify three plants in your own backyard or area where you live, Tama Matsuoka Wong suggests. It's a great way to familiarize yourself with your home environs, and you'll be aware of whether or not anything has been sprayed on the plants, legal permissions, and so on (be sure to research these if you're looking elsewhere). Really get to know those plants, including at different stages of their life cycles and in different preparations, before you move on to others.
This article was originally published in American Essence magazine.