An Entertaining Comedy for the Holidays
1961 | Approved | 2h 16m | Comedy, Drama
'Tis the season to be merry and for getting together with friends and family to watch charming Christmas movies. Of course, the usual titles invariably pop up, such as "It's a Wonderful Life (1946)," "White Christmas (1954)," and "Rudolph the Red-Nosed Reindeer (1964)."
There are also a number of other films that may not specifically be Christmas-y films per se, but evoke a similar spirit of cheer and goodwill. And that's exactly what I thought about after watching 1961's "Pocketful of Miracles," directed by Frank Capra and starring Glen Ford, Bette Davis, and Peter Falk (who made me want to see the film since I'm a huge fan of the Columbo TV series).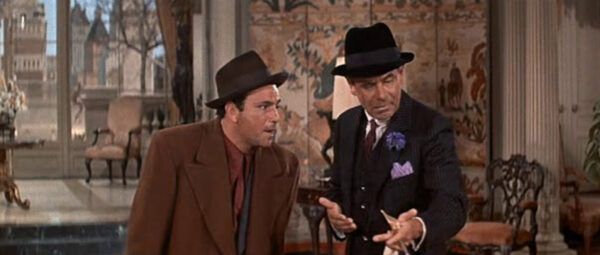 This film is actually a remake of another movie that Capra had directed back in the 1930s titled "Lady for a Day" (the original screenplay was written by Robert Riskin).
The story takes place in 1930s New York and Ford plays an unusually thoughtful and gracious gangster named Dave the Dude. The Dude frequently drops in to visit an older, bedraggled alcoholic street vendor named "Apple Annie" (Bette Davis). He routinely buys apples from her because he believes that they possess magical properties that bring him luck.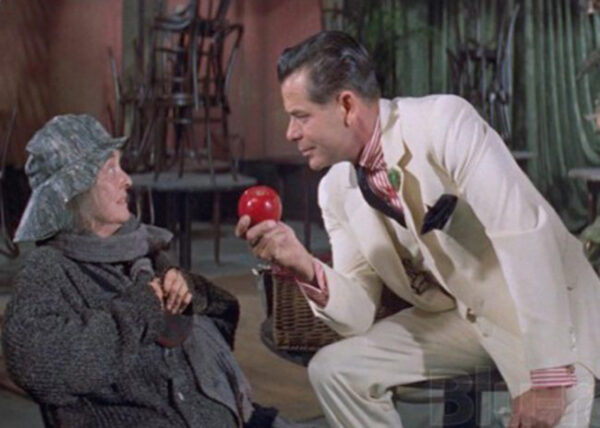 Falk plays Ford's snide right-hand man Joy Boy and Hope Lange is Ford's girlfriend Elizabeth "Queenie" Martin, who eventually wants to marry and settle down. But the Dude has enough ambition for 10 men and is moving in on a big deal with big-time gangster Steve Darcey, coincidentally nicknamed "Mr. Big."
Things get interesting when Annie doesn't turn up at her usual spot one day and the Dude feels compelled to track her down. When he finds Annie, he discovers that she has recently received a letter from her daughter (Ann-Margret) who lives in Spain and is engaged to a Spaniard named Carlos Romero (Peter Mann). Louise is planning on bringing Carlos and his father, Count Alfonso Romero (Arthur O'Connell), along with her to meet her mother Annie.
There's only one problem: Annie has been posing as a fictitious, well-to-do New York socialite by the name of Mrs. E. Worthington Manville. The only reason Annie has been able to send money to Louise is because of money coming in from the gaggle of beggars she manages, as well as the Dude's generous support.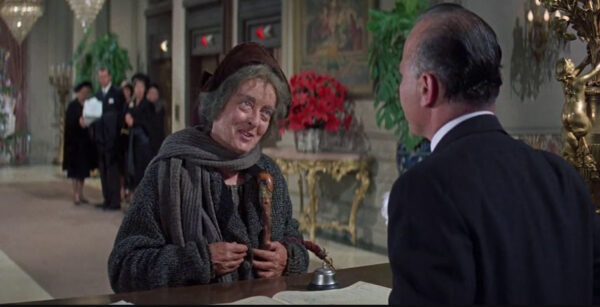 Queenie eventually convinces the Dude to help Annie out of her predicament by setting things up for her to be able to continue the charade. He also wants to continue receiving the perceived good fortune he receives from Annie's apples.
The silly plan that the Dude and Queenie come up with involves enlisting his Broadway chums to get Annie all gussied up like the character she's been pretending to be all along, and also set her up in an out-of-town friend's posh pad as if she lives there. As you can probably guess, this entire well-meaning, yet cockamamy scheme leads to many unforeseen consequences, many of which are sure to elicit a chuckle or two.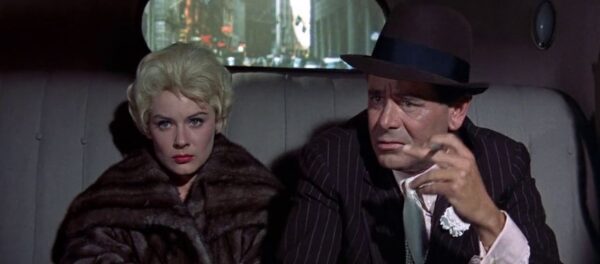 Overall, I thought that this film was pretty entertaining and had some funny comedic bits when everything came together. However, it also felt overly long, as some of the scenes seemed to drag on to the point of fizzling out when they could have been much more effective shorter.
Ford does a good job as Dave the Dude, the well-intentioned gangster, while Davis is always splendid to watch no matter what film she's in, even though this isn't one of her better roles. However, Falk basically steals every scene he's in, a consummate actor who wholeheartedly steps into every role, no matter how small that role is here.
I'd recommend checking this movie out if you're looking for something a little different over the holiday season. It's entertaining and features an interesting storyline, capable acting, and has some good messages.
'Pocketful of Miracles'
Director: Frank Capra
Starring: Glenn Ford, Bette Davis, Hope Lange
MPAA Rating: G
Running Time: 2 hours, 16 minutes
Release Date: Jan. 26, 1962
Rated: 3.5 stars out of 5