Commentary
Vintage beauty is one of my favorite areas of study. Whether in a classic movie, an old advertisement, or an antique illustration, it's delightful to see how beautifully feminine women looked in the mid-20th century. Today, with the huge industry of online businesses, real vintage and reproduction clothing is available more readily than ever before. Thus, it's never been easier to incorporate retro style into your appearance for a special occasion or your daily look.
If you really want to capture that vintage style, however, it takes more than clothes. Undergarments, accessories, makeup, and hairstyling are also important components. Bésame Cosmetics, a vintage-inspired makeup brand, has made retro beauty products easily accessible by researching original recipes, as founder Gabriela Hernandez explained when I interviewed her. However, not every aspect of retro beauty is so simple.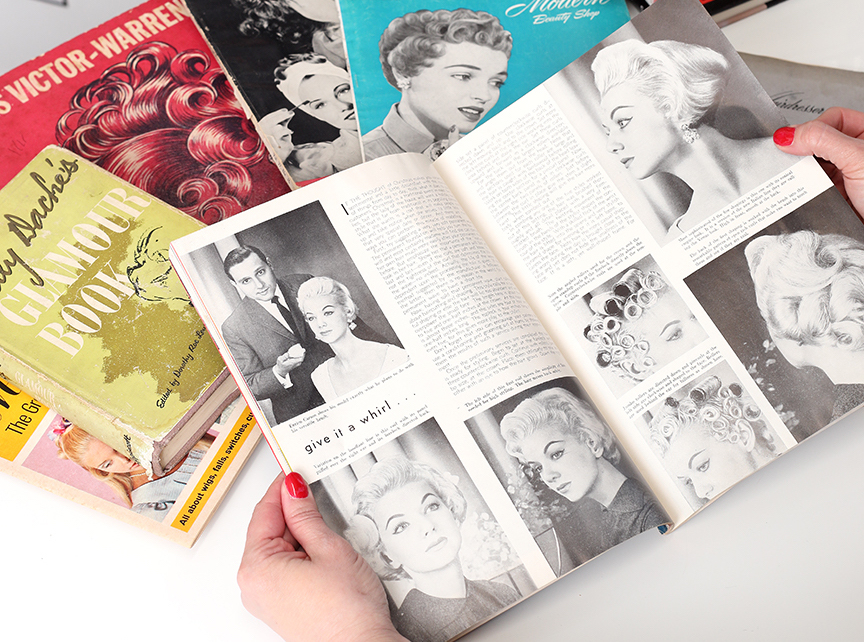 To me, the most daunting aspect of achieving a vintage look is hairstyling. The hairdos of the 1920s-50 were very singular, specific, and unlike more recent styling trends. Curls, waves, and sets were all the rage in those decades, and without them, it's hard to feel your retro look is complete. Thankfully, Lauren Rennells has solved this problem. Her company, VintageHairstyling.com, has done for the retro hair department what Bésame did for retro makeup. I interviewed this history-minded hairdresser to discover what drew her to explore vintage hairstyling techniques and what advice she gives to those who want to try it themselves.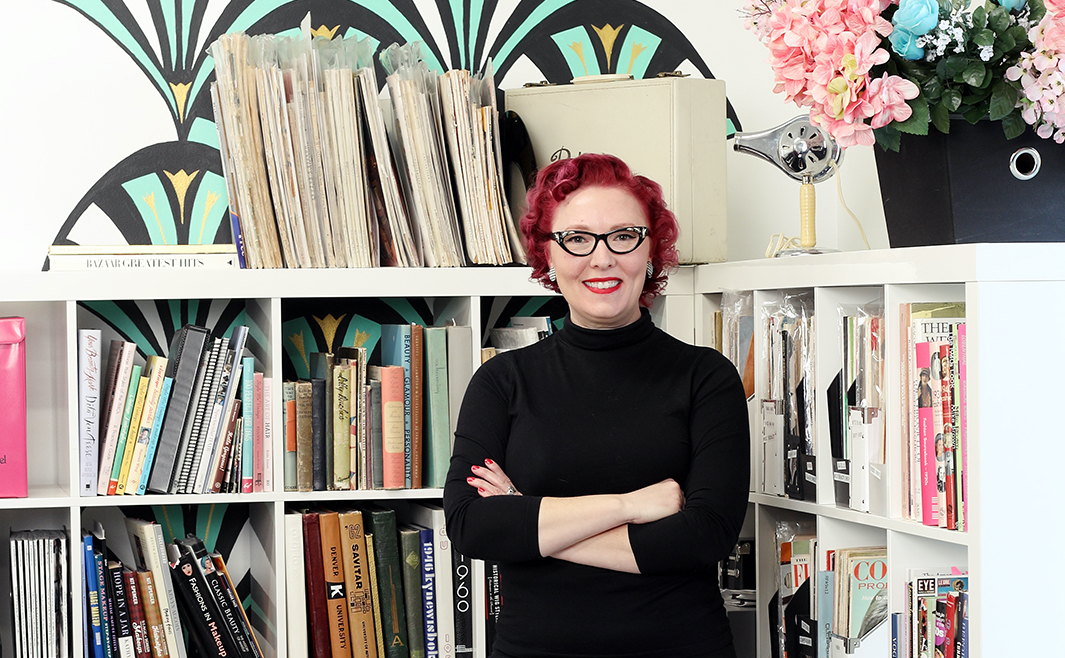 How it Started
Like most admirers of vintage style, Rennells got her first taste of classic glamour on the Silver Screen. She recounts, "When I was eight years old, my grandparents in St. Louis took me to see a Marilyn Monroe movie at an old Fox Movie Theater that was built back in the 1920s, when movie studios owned the most glamorous theaters across the U.S. It had red velvet seats, the lobby's decorative trim was painted gold, and the women's restroom was fancy and pink. Monday nights were old movie night, and they were showing 'There's No Business Like Show Business' [starring Marilyn Monroe]. At the end of the movie, I felt like I had just seen the most beautiful woman on the planet. Marilyn's hair has always been a huge inspiration for me and was one of the first vintage hairstyles I attempted on myself using actual vintage pin curl techniques."
She still loves classic movie stars and now gravitates "toward actresses who play spunky, independent characters in movies. Their personalities make them even more beautiful to me. Don't get me wrong; they are also beautiful and have great hairstyles! Norma Shearer, Paulette Goddard, and Jane Russell are personal favorites."
In terms of behind-the-scenes Hollywood people she admires, Rennells names classic Hollywood hairstylist Helen Hunt. "She started working for Columbia Pictures in the 1930s and over time became the hairstyling department head there. She even does a cameo in 'Covergirl,' starring Rita Hayworth. In the scene where the studio is dolling Hayworth up for her first photoshoot, Helen Hunt is the hairstylist styling her pin curls."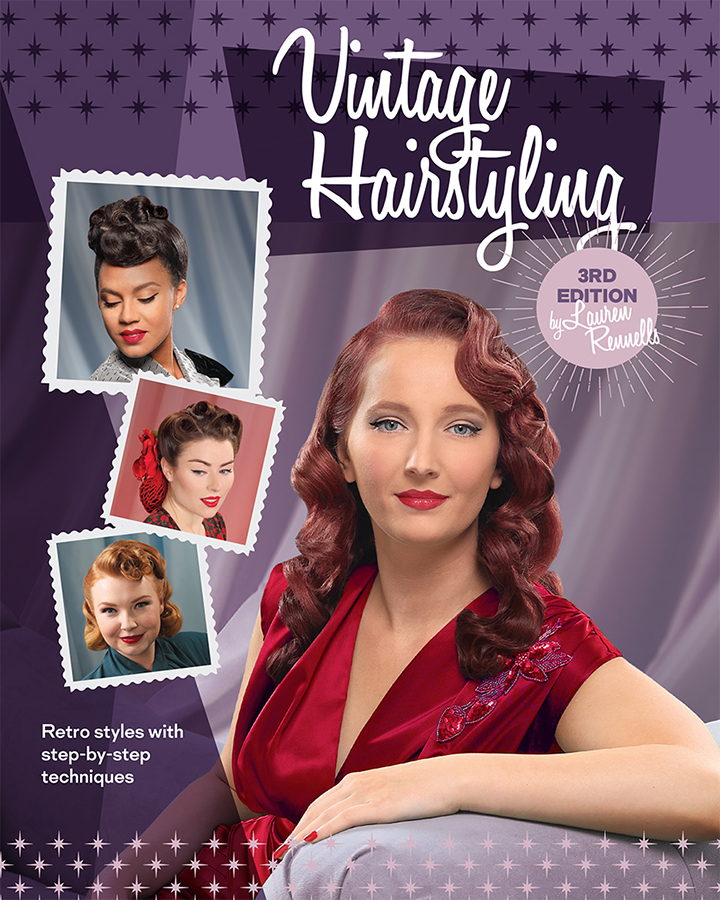 Rennells's own ambitions to recreate the coiffures she loved led to her realize that others had the same struggles, since when she started hairstyling "there were no resources out there to learn from if you were not in beauty school. YouTube didn't exist yet. There was minimal online information. I searched everywhere and tried to piece together what I could, but it was so frustrating. I vowed that, when I figured it out, I would write a book, so no other girl would have to suffer through that experience. I started mastering pin curling on myself and went to beauty school where I thankfully had a teacher who had been doing hair since the 1960s. Miss Lil taught me pin curls, roller sets, and fingerwaves. Then in 2007, a friend and I went to our first Viva Las Vegas, a rockabilly music festival, in Las Vegas of course. It appeared that many women there were struggling as well with vintage styles. That's when I decided it was time to write the book."
Lauren Rennells, Author
Rennells self-published her first book, "Vintage Hairstyling: Retro Styles with Step-by-Step Techniques," in 2008. She originally started her website as a platform for selling the book, which was too specialized for big bookstores like Barnes and Noble. That first book is now in its third edition. Since then, she's also written "Create Vintage-Inspired Wedding Hairstyles," a guide on red carpet versions of vintage hair for formal and special occasions, and "Retro Makeup: Techniques for Applying the Vintage Look," a historical reference guide for makeup from the 1920s-1960s. She explains that she personally styles, writes, and photographs all her hair and makeup guides. "Some styles use techniques that are the same as the ones used back in the day, which I have learned from old manuals. Some are faster 'cheats' to get the look of vintage hair. Women had their hair cut specific ways to get the styles of the past, but that isn't always an option for women today, so I include ways to get the feel of the hairstyle without the haircut."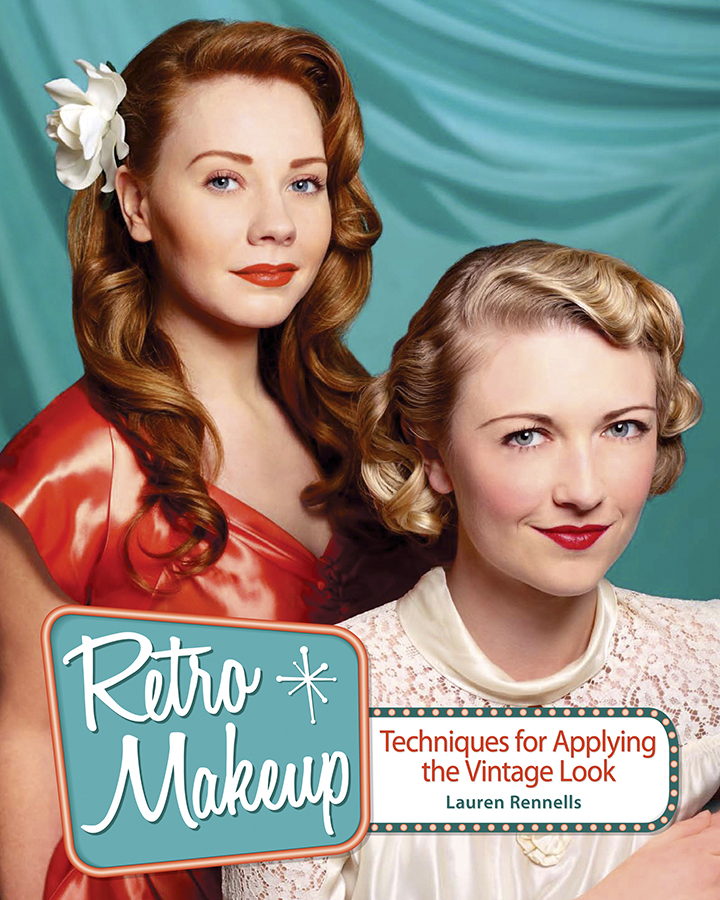 In addition to books, VintageHairstyling.com now also sells essential vintage hairstyling supplies, including brushes, pins, clips, rollers, combs, hair nets, hair padding, setting sprays, snoods, and scarves. Among the unique tools is the Roll & Go Hair Tool, which Rennells invented in 2017 for creating 1940s-style victory rolls. The website also is home to the Bobby Pin Blog, where she publishes fascinating hairstyling tips, tutorials, and historical trivia. She says that video is her next major project, since she plans to focus on her YouTube channel. She also intends to incorporate more video content into the Bobby Pin Blog and her other social media channels, since she currently has a presence on Facebook, Pinterest, and Instagram. Producing content for all of these different channels is challenging, but Lauren appreciates that the increased technology available since she started her business has helped her reach more people.
Rennells has lots of plans for new merchandise, including "a line of invisible hair nets formulated in hard to find and alternative colors," which will match the Tint-o-matic color bobby pins she already sells. Her latest book, the third edition of "Vintage Hairstyling: Retro Styles with Step-by-Step Techniques," will soon be available in eBook format. She reports, "I'm very excited about this, because I have a lot of readers overseas who have trouble justifying the shipping costs and taxes that can end up making the book two times the cover price. They very much would love an eBook to learn from."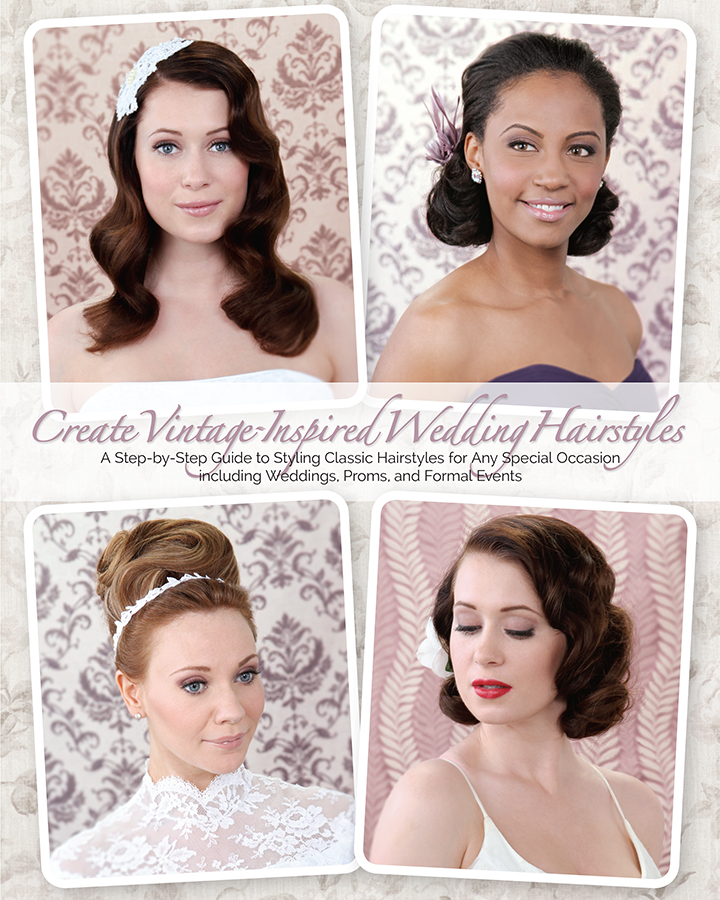 Another resource which Rennells has grown to appreciate in recent years is the readily available work of her online colleagues: "There are also a lot more people online sharing their own techniques and experience with vintage hair, which I love. I can learn from them as well. They might have a better way of doing something. And we can share and help each other. It's a really great community, because we all just love vintage beauty."
Your Hair in Your Own Hands
When interviewing her, I had to ask Rennells if she still styles her own hair in the vintage modes she helps others achieve. I was glad that her answer was affirmative! She responded, "I like vintage and modern hairstyling techniques, so I wear my hair in a mixture of decades. I like the volume (and ease) of 1960s hair for a more regular hairstyle. When I have the time to commit to prepping, I also love the precision of a 1940s or 1950s curl set." When it comes to a personal favorite style, she admitted, "I currently love the Elsie hairstyle from the new third edition of 'Vintage Hairstyling.' It is actually two hairstyles. I use this hairstyle to illustrate how brushing the same curl setting just a little differently can make a completely different hairstyle."
Even with all these resources, vintage hairstyling can still be overwhelming. Where does one start? To any woman interested in trying a retro hairdo, Rennells gives this advice: "Work on one skill at a time. Start with curling. Don't get hung up right away on complicated curl patterns. Just get a smooth, kink free curl. After that, you can analyze your steps and design changes you may want to make. It is a process, and no one was born being able to curl perfect hair. And, of course, if you can, get a copy of 'Vintage Hairstyling: Retro Styles with Step-by-Step Techniques.'"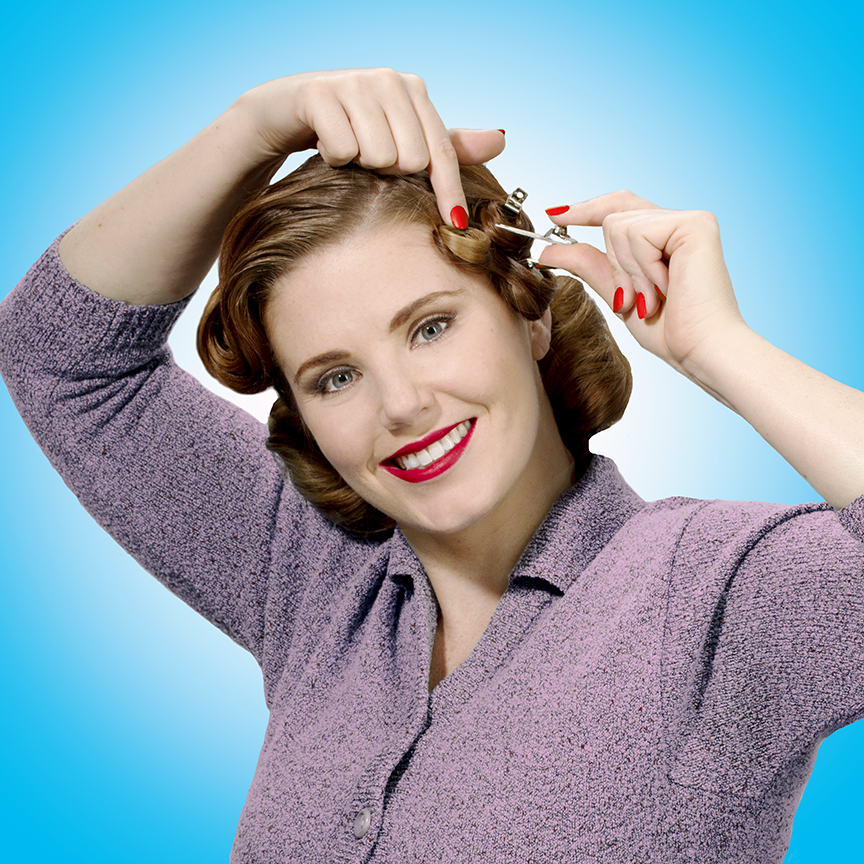 Having the right supplies is a must, and according to Rennells, "The essential vintage hair tool is pin curl clips. Techniques for styling vintage hair often involve forming it into a shape and then letting it set in that shape for long lasting hold. Pin curl clips are great for holding the shapes while they set."
To Rennells, the most rewarding thing about her work is "helping people achieve their desired beauty. … As a professional hair and makeup artist, there is a moment when I have finished my work, and I ask my clients what they think. Their faces light up as they look in the mirror, and you can tell that they are so happy with themselves. I love that I can do that for people."
Views expressed in this article are the opinions of the author and do not necessarily reflect the views of The Epoch Times.