Angels Lose 14th Consecutive With Another Shutout to Boston 1–0
The Los Angeles Angels (27–31) woes continue as they add to a franchise-high 14-game losing streak following a second shutout 1–0 in two of the last three games by the Boston Red Sox (30–27) on Wednesday—compounding to Tuesday's firing of manager Joe Maddon and Mike Trout's injury.
Poor offensive performances continue with six back-ups to add to the skid, surpassing the losing streak in the final 12 games of the 1988 season and the opening game of 1989.
The Angels lineup is depleted with injuries to Trout, Taylor Ward, Anthony Rendon, and David Fletcher. Luis Rengifo is also out on the paternity list.
Angels interim manager, Phil Nevin, drops to 0–2 since Maddon was fired by general manager Perry Minasian on Tuesday.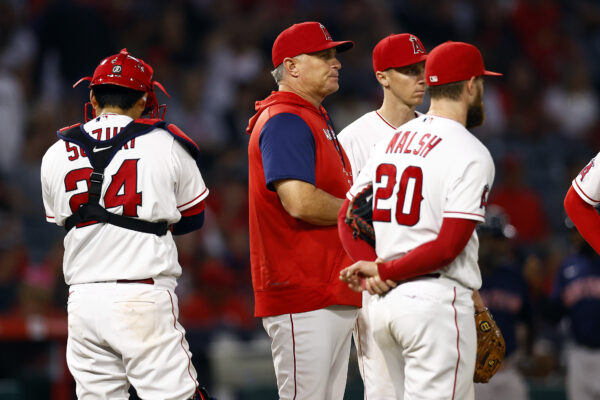 "It's a broken record," said Nevin. "We keep saying it. The effort is good. These guys really want to win a game right now, and we know what it will mean for us when we do."
The Angels have gone 3–18 since mid-May, when they were leading the American League West with a record of 24–13.
Rookie starting pitcher Reid Detmers (2–2, 3.83 ERA) confirmed that the "clubhouse is good" and "we're moving in the right direction," but "every loss is the same." "Obviously closer losses, they can be a little bit tougher, but they all hurt."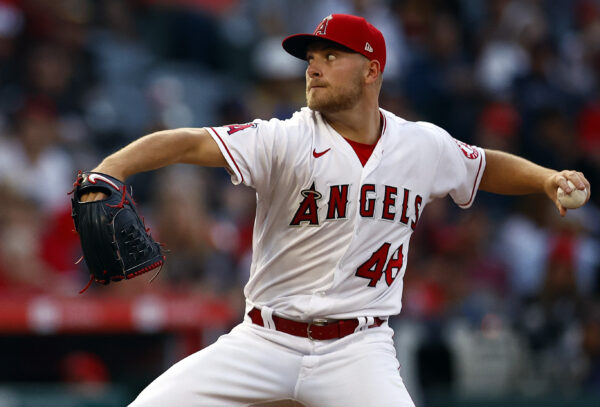 The Angels managed to equal Boston with seven hits, though all singles, without their three-time MVP Trout—who was out of the lineup leaving the game early on Tuesday with groin tightness while running the bases.
During the losing skid, Trout (.276) went hitless in 26 at-bats from May 29 to June 5, before going 1-for-2 Tuesday night before being injured.
Since 2017, Trout has been plagued with injuries playing in just 69 percent of games—thus resulting in 57 straight games that he has not attempted a steal. Trout is listed "day-to-day" and hopes to quickly return.
"Had some great pitching performances," Nevin said. "Offensively, we just didn't get enough guys on early."
As the lead-off hitter, league MVP Shohei Ohtani (.242) went 1–for–4 striking out twice. Matt Duffy has the team best batting average of .303, and also had one hit; while backup center fielder Juan Lagares led the Angels with a 2-for-4 performance.
Red Sox starter, Nathan Eovaldi (4–2), completed five innings giving up six of the seven hits, while striking out five.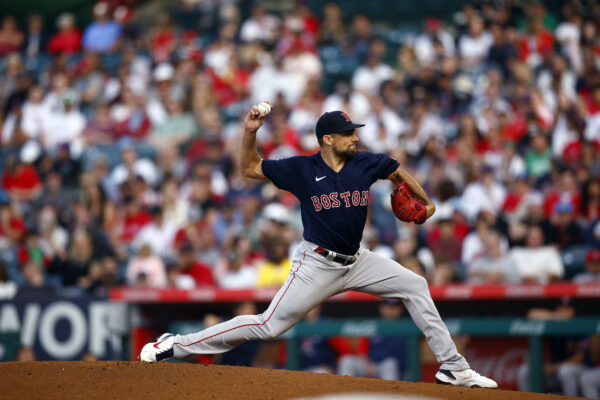 Boston's winning run came in the sixth inning after Alex Verdugo was walked by Angels reliever Jimmy Herget. Bobby Dalbec followed with a double to deep right field scoring Verdugo.
Boston now has a season-high seventh consecutive victory, going 6–0 beginning their 10-game west coast road trip.
Matt Strahm got his third save getting the final two outs, part of another excellent bullpen performance that included five pitchers who did not give up a walk.
"Another good one for them," said Boston manager Alex Cora of his pitching staff. "They've been throwing the ball well for a while."
The teams match up again in the series finale in Anaheim with the Angels starting Ohtani (3–4, 3.99 ERA), versus Boston's Nick Pivetta (5–4, 3.50). On May 5th at Fenway Park, Ohtani threw seven shutout innings giving up six hits while striking out 11.