Arguments Against the Convention of States—Interview With Robert Brown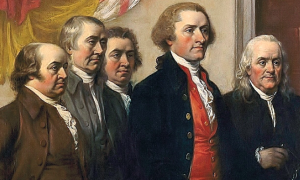 We recently interviewed Mark Meckler, president of Convention of States Action, about his movement calling to invoke Article V of the Constitution to call a convention of states to amend the U.S. Constitution. Not everyone is on board with the idea, however, and to get the other side of the story, we sat down for an interview with Robert Brown, a constitutional expert at The John Birch Society.
These stories and more in this episode of Crossroads.
Crossroads is an Epoch Times show available on Facebook and YouTube.
Support Crossroads: https://donorbox.org/crossroads
Join Patreon to Support Crossroads: https://www.patreon.com/Crossroads_Josh