Arrest of Macau's 'Junket King' Tests Chinese Extradition
News Analysis
The recent arrest of Alvin Chau, CEO of Suncity Group, the world's largest junket operator in Macau, raised the question of whether he'll be sent back to China, a move that experts believe lacks legality and imposes a challenge to the "One Country, Two Systems" in Macau.
On Nov. 27, Macau's judiciary police arrested Chau on suspicion of money laundering and using Macau as a base to set up a cross-border internet betting platform in the Philippines.
Macau, formerly a Portuguese colony on China's southern coast, has separate governing and economic systems from those of mainland China under the principle of "One Country, Two Systems."
Repatriation Lacks Legal Basis
Macau lawyer Vitor Tang indicated that unwritten practices do exist between China and Macau and that suspects have been handed over through ungoverned zones. However, when it involves Macau residents, the practice may violate the Basic Law. Whether Chau can be transferred to China is a legal limbo, because there is no extradition law between China and Macau. There has been no transferring of a Macau resident to China, according to Tang, a Chinese media reported on Nov. 27.
Previously, Macau's Court of Final Appeal ruled in 2007 and 2008 that the law enforcement agencies in Macau used "extrajudicial means to turn over at least three people—two of them Hong Kong permanent residents—to China was illegal and undermined justice in Macau," a 2016 report revealed.
Take the July 2015 case that raised legal questions as an example. Wu Quanshen, a former member of the Chinese Communist Party, was among Interpol's 100 most wanted fugitives for alleged corruption. "At the time, Wu's residency permit, which was valid until 2017, was revoked by Macau's government after receiving a notification from the mainland," said the report.
Kuochen Sung, an expert in international relations, told the Chinese edition of The Epoch Times that the trend is clear: Criminals in Hong Kong and Macau will be sent to and tried in Beijing. But, there's no legal basis for repatriation of Macau's criminals.
Sung indicated that in fact the "One Country, Two Systems" exists in name only. However, under its framework, repatriation still lacks legality. He said, "Chau might be a criminal according to the regime's law, but his act was legal in Macau; Macau is the heaven of gamblers."
Is Chau A Criminal?
Political commentator Xia Yifan told the Chinese edition of The Epoch Times that by law, the jurisdiction in which an offense is committed matters.
He said that it's a common practice for the regime to interpret the laws at its will.
A Chinese article on Nov. 29 stated Chau's mistake. The Chinese law analyst Liu Yuting commented that Chau's mistake started in 2016 when he expanded his business to foreign countries such as the Philippine and Cambodia. Liu said that these online gambling licenses may be legal, but not necessarily serve him as a "pass."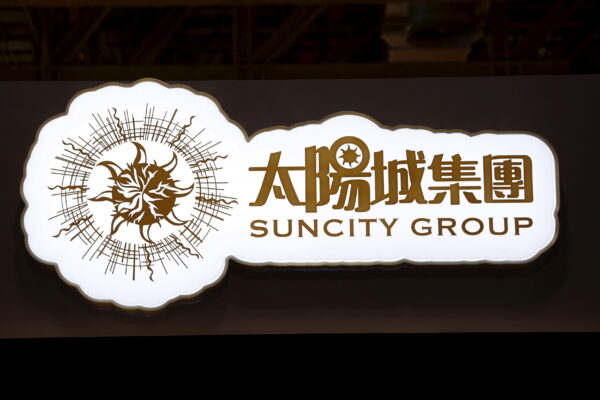 A Chinese finance media 2019 report revealed that Chau's overseas online businesses won him hundreds of thousands of mainland Chinese online gamblers in four years with average monthly betting of $15.6 billion, and over $156.9 billion in annual bets.
Suncity's online gambling platforms also collect debts and allow transfer of funds overseas through underground banks, said the report.
Former director of Hong Kong's i-Cable Finance Info Channel Joseph Ngan argued in his article on Dec. 1 that the alleged crimes, including the overseas online gambling platforms, did not violate Macau laws, except for money laundering. But, if all Suncity income is allegedly illegal, then the hotel and even all VIP rooms are considered illegal. "This is not necessarily specific to Suncity, but also to other relevant businesses. This is the scary part of the case," Ngan stated.
He believes that this premise reflects that some businesses in Macau might be trampling on the red line of the regime under the current administration.
He said that critics have mentioned that under Xi Jinping's policy of common prosperity, purging of private capital has spread from the tech companies to the entertainment industry, and now further to businesses in gray areas such as cross-border securities trading and junket operators.
As for whether or not Chau will be sent back to China for trial, the issues of the 2019 extradition bill, that the Hong Kong government proposed and that provoked huge protests from Hongkongers, will likely be on the table again, Ngan added.
Views expressed in this article are the opinions of the author and do not necessarily reflect the views of The Epoch Times.