Australian PM Rejects Element of Queensland's $741M Flood Recovery Request
Australian Prime Minister Scott Morrison has said he won't fund selected parts of a $741 million (US$561 million) flood recovery package request from Queensland Premier Annastacia Palaszczuk, reportedly citing almost $1 billion already provided to flood victims from the federal government.
Palaszczuk wrote to Morrison in March requesting the federal government cover half of the cost to buy back houses affected by flooding and for $30 million for clean up efforts.
In a letter sent to Palaszczuk on April 5, obtained by The Courier Mail, Morrison agreed to fund half of the $30 million for clean up efforts but said the proposed buyback scheme was "outside the scope of our Disaster Recovery Funding Arrangements process" and therefore the state's responsibility.
"These programs can and should be directly funded and delivered by the Queensland Government in the same way that the Commonwealth fully funds significant elements of our own contribution," Morrison reportedly said. The Epoch Times could not immediately verify the contents of the letter.
Morrison reportedly noted in his letter that the federal government had already paid out directly to Queensland residents needing immediate support more than half of its $632 million financial contributions.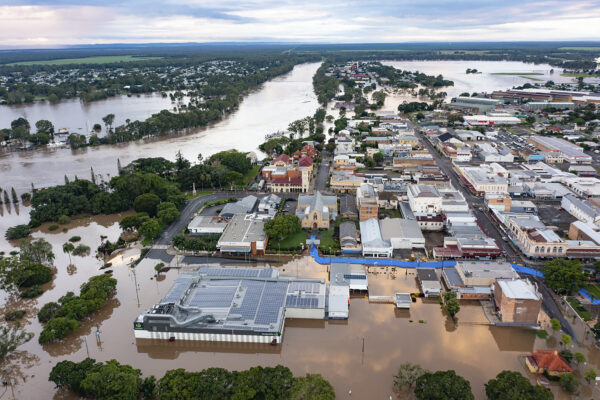 Additionally, Morrison offered to increase recovery grant payments for small businesses and not-for-profits from $15,000 to $25,000.
A spokesperson for Morrison told The Courier Mail that the federal government would continue to assess funding proposals from the Queensland government "that fit within Category D funding parameters, as we did with New South Wales."
"We and will continue to work with the Queensland Government to support Queenslanders impacted by the floods," the spokesperson said.
Meanwhile, days out from the federal election campaign kicking off, Queensland Treasurer Cameron Dick, who is acting as premier while Palaszczuk is on leave, accused Morrison of not caring about the votes of flood victims.
"It doesn't matter if your home floods two, three or four times over, Scott Morrison wants no part in creating an ongoing solution," Dick said.
"It is clear the Prime Minister has made a political calculation. He has decided he doesn't need flood victims to vote for him—so he has nothing to offer them."