Biden Administration Announces Another Purchase of Oil to Replenish the Strategic Petroleum Reserve
The Biden administration announced on Dec. 16 that it will purchase 3 million barrels of oil to replace Strategic Petroleum Reserve (SPR) withdrawals.
The Department of Energy's (DOE) Office of Petroleum Reserves said in a statement that it will start repurchasing crude oil for the SPR "to secure a good deal for American taxpayers by repurchasing oil at a lower price than the $96-per-barrel average price it was sold for, as well as to strengthen energy security."
When oil prices escalated earlier this year after Russia invaded Ukraine, the administration pulled out a record 180 million barrels from the SPR.
Biden unveiled a plan in October to replenish the SPR using "updated authorities" that allow fixed-price purchases of crude oil.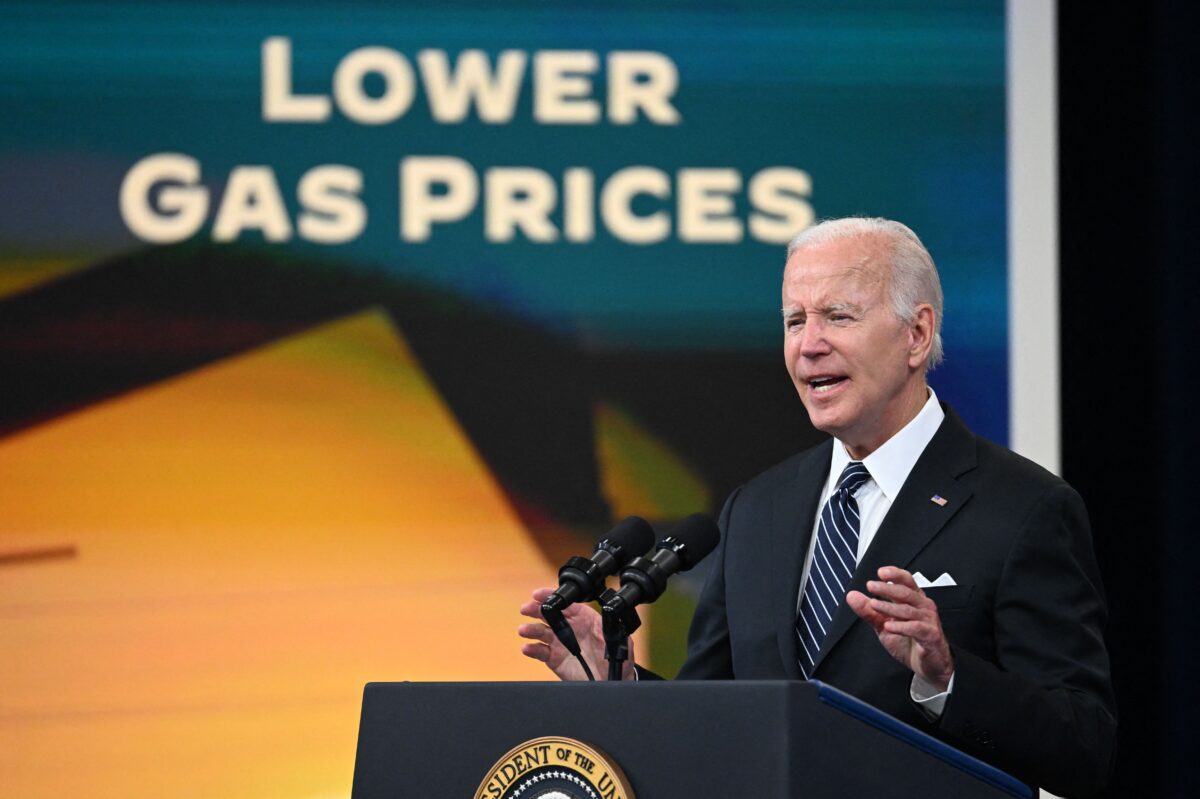 "Relative to conventional purchase contracts that expose producers to volatile crude prices, this new approach, when used at scale, can give producers the assurance to make investments today, knowing that the price they receive when they sell to the SPR will be locked in place," the DOE statement said. "Today's notice will pilot this new approach by starting with a purchase of up to 3 million barrels of crude oil. "
The SPR is a man-made underground government storage facility located inside four separate salt domes on the Texas and Louisiana Gulf Coast.
Since Biden took office in January 2021, the SPR's oil volume is down by around a third and at its lowest point since June 1984, when the energy demand and U.S. economy were considerably smaller than today.
"This initial step to fulfilling the President's replenishment strategy follows his historic release from the SPR to address the significant global supply disruption caused by [Russian President Vladimir] Putin's war on Ukraine and provide a wartime bridge for domestic production to increase," the DOE statement explained.
The releases have "helped lower gas prices for American families," according to the statement, which described how "national retail gas prices are now the cheapest since September 2021 and are down by over $1.80 per gallon since their peak in June 2022."
The DOE is accepting bids for the oil through Dec. 28 and will award contracts no later than Jan. 13, 2023, it reported.
"As we are thoughtful and methodical in the decision to draw down from our emergency reserve, we must be similarly strategic in replenishing the supply so that it stands ready to deliver on its mission to provide relief when needed most," Secretary of Energy Jennifer Granholm said in May.
Replenishing the withdrawals through the buyback is not related to congressionally mandated SPR sales to generate revenue. The DOE projects it will sell close to 265 million barrels by fiscal year 2031.
Republicans have said that the House Oversight and Reform Committee will closely study the SPR releases when they take control of the chamber in 2023.
Sen. James Comer (R-Ky.) is a House Oversight and Reform ranking member who is set to become committee chair in January.
In early December, Comer accused the Biden administration of misusing the strategic oil reserves.
Biden "waged a war on American-made energy," which has increased the cost of living for American families, Comer said in a press release.
"Oversight Republicans have pushed senior Biden Administration officials for answers and will continue to seek their plans to reverse energy policies detrimental to the American people and our national security," Comer said.
In October, Republicans on the House Oversight Committee sent a letter to Granholm demanding that the administration explain its decision to release 180 million barrels of crude oil from the SPR in March.
In the letter, the Republicans asked to receive communication between DOE officials regarding the SPR dating to Inauguration Day.
The request includes documents between the DOE, the White House, and third-party groups that refer to or relate to implementing the SPR to decrease prices.
The SPR "was created as an emergency buffer to mitigate domestic fallout from global market shocks. But after President Joe Biden emptied more of our vital stockpiles than all previous presidents combined, the SPR now sits at its lowest levels since establishment," the letter read.
"Dipping further into the SPR to cover additional foreign fuel bans or price fluctuations is a short-sighted fix that would inadvertently exacerbate U.S. vulnerability."