Biden Announces Sanctions Against Russia; China Greenlights Billion-Dollar Coal Mines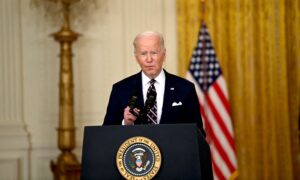 President Biden slaps sanctions on Russia today, Germany also halting a major pipeline, after Russian President Vladimir Putin sent troops into Eastern Ukraine.
Former president Trump's new social media app is getting so popular, you may not get an account even if you want one. Now, shares of the company behind the new app are also soaring.
Beijing approves 3 new coal mines valued at 4 billion dollars. Experts agree China won't be able to meet its pledge of being carbon neutral by 2060.
AT&T shutting down its 3-g network today. We have what that means for you and your devices.
A history buff makes purple dye using an ancient technique, and one of the ingredients might surprise you.