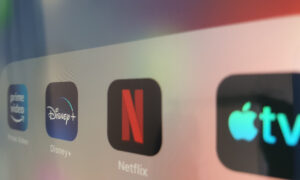 The Liberal government's controversial bill that will bring digital streaming giants under the authority of a federal agency is returning to the Senate for another vote after the House of Commons voted to reject some amendments previously proposed by senators.
MPs debated the proposed amendments for Bill C-11, the Online Streaming Act, for two days in the House after the federal government made clear which amendments it intended to accept and reject.
The pending legislation aims to amend the Broadcasting Act to give the Canadian Radio-television and Telecommunications Commission (CRTC) authority over streaming platforms like Netflix and Spotify to require them to contribute to Canadian content standards on networks within the country.
The NDP and Bloc Québécois voted with the Liberal government to reject an amendment that would have exempted individual content creators from the CRTC's regulating authority, and another one that would have required streaming companies to verify users' ages before giving them access to sexually explicit material on their platforms.
The parties also voted to reject a Senate amendment that would have prohibited the CBC from broadcasting or publishing sponsored content.
Because of the rejected amendments, Bill C-11 now returns to the Senate for a final vote before it can receive royal assent. Senators could also choose to propose new amendments to the legislation and once again send it back to the House.
Regardless, senators will not readdress the bill until after returning from the Easter break in mid-April, according to Sen. Marc Gold, the Liberal government's Senate representative.
Bill C-11 Debate
Bill C-11 has been the subject of heated debate in both the House and the Senate ever since it was introduced in February 2022.
Conservatives have opposed the bill, and this week in the House Tory MP Rachael Thomas said it amounts to "censorship" and will give the CRTC too much power in controlling what content is available to Canadians on popular streaming platforms.
However, the Liberals maintain the bill will simply give Canadian artists and content creators a "level playing field" with American competitors.
Government House Leader Mark Holland said in the House on March 30 that the purpose of Bill C-11 is to ensure that streaming giants pay their "fair share"to these content creators by allowing the CRTC to increase their visibility.
Conservative Leader Pierre Poilievre argued in response that the bill will only limit what content is available to Canadian viewers while still allowing streaming giants to maintain their monopolies of the country's media landscape.
The Canadian Press and Matthew Horwood contributed to this report.