Bird Flu Sends Egg Prices Soaring; New Bills Aim to Boost Domestic Clean Energy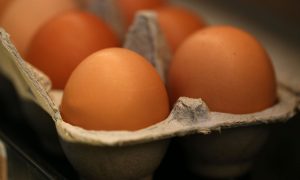 More pain at the grocery store. Egg prices soaring, as the avian flu forces farmers to kill millions of hens.
Russia lowering its interest rate, by three-percent. A sign that its economic policies are having an effect.
Shanghai facing a food dilemma amid the lockdown. Even Chinese billionaires are struggling.
The first private astronaut mission to the International Space Station launches today, how long will they stay there?
Taiwanese puppeteers create N-F-T's of the puppets they use in their long-running T-V show. they're trying to diversify their revenue stream.