Australia's magnificent bird population is truly a feast for the eyes. The winners of the BirdLife Australia photography awards have shown how incredibly blessed by feathered species the country is.
The 2022 winners were selected from more than 5,600 photos, taken by photographers of different nationalities, but all on Australian territory.
Rich in color, clever and curious, the bird species were represented in a total of nine categories including bird behavior, birds in flight, backyard birds, birds in the landscape, human impact, and more. Behind all the shots are tales of oftentimes extreme lengths the photographers who took them went to and the affection they hold for their subjects.
Elmar Akhmetov, who scooped the title of portfolio winner, followed a single lyrebird closely over a period of three months while working on a short film on lyrebirds.
"I have spent over a hundred hours in the bush and witnessed the most interesting scenes of his behavior in a variety of weather conditions," Akhmetov said. "This is my ode to this wonderful bird known to many locals as Pretender."
Cheng Kang, the winner of the bird behavior category, spoke of his surprise at seeing a Eurasian coot asking for food—and even getting some—from a Little pied cormorant.
"When I first saw them getting closer with mouths gaping, I couldn't help but think – are they going to fight?" he said. "I was so amazed and touched to see this act of charity amongst birds of different species and made me think about my expectations of how nature interacts. It turns out birds not of a feather also flock together!"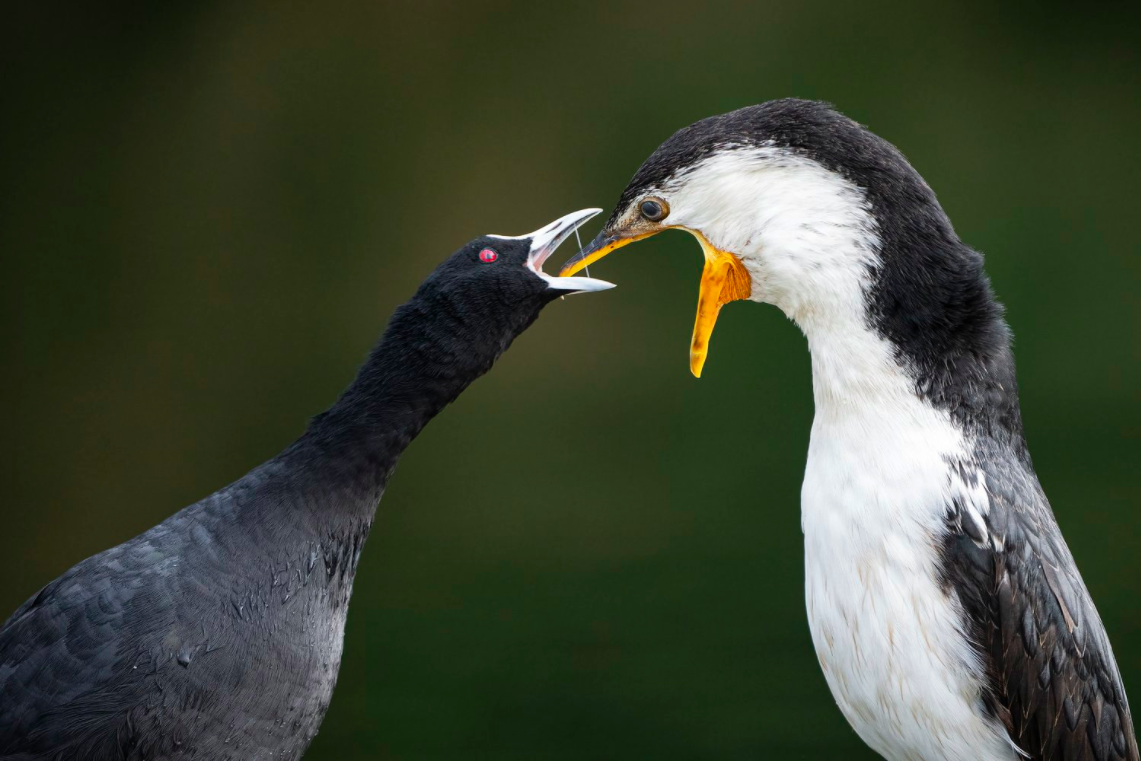 The shortlisted entries and winner of the birds in the landscape category depicted the spectacular diversity of Australia's landscapes.
Meanwhile, the shortlisted entries and winner of the backyard birds category focused on the delightful quirks of birds closer to home.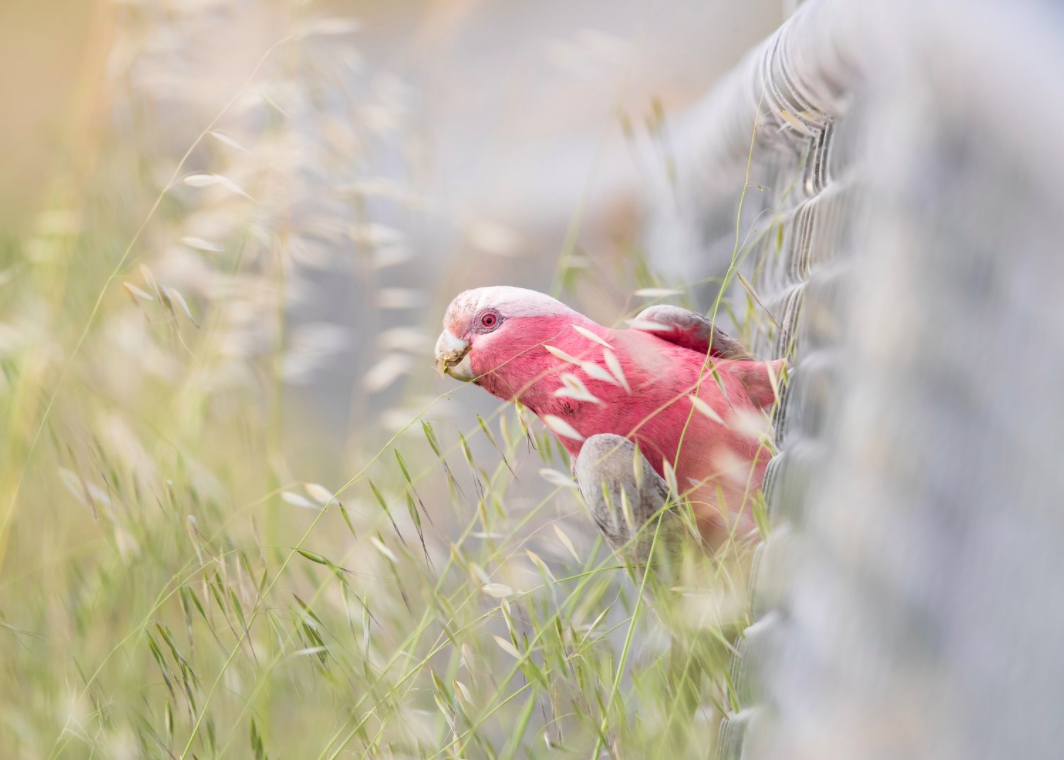 However especially poignant was the winner of the human impact category.
"The wheels of a car speed past the lifeless body of a beautiful Western Rosella, victim of a car strike," read the description of the picture captured by Nathan Watson. "For all the impact us humans have on birds, road mortality is perhaps the most overlooked."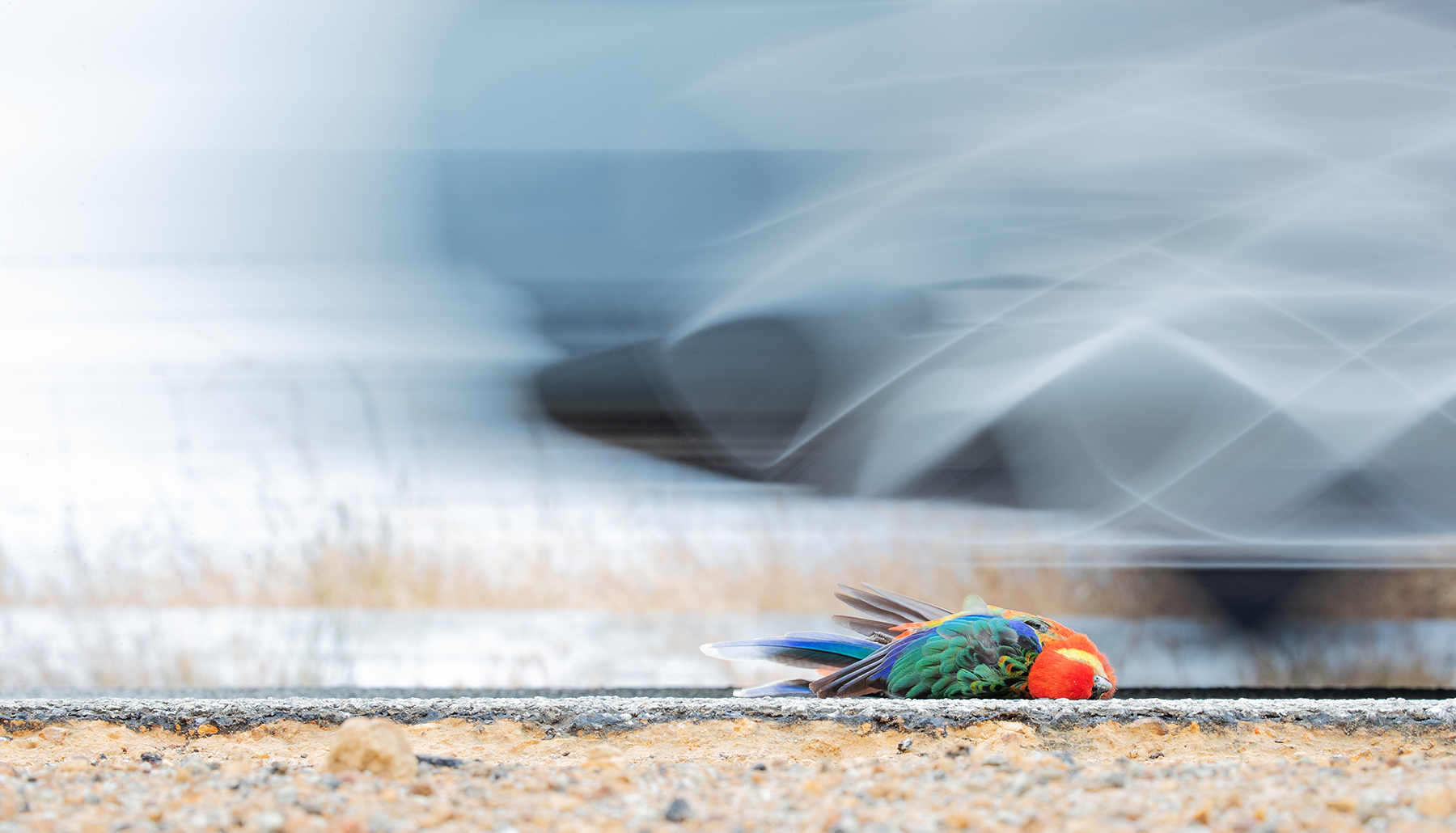 Every year the awards have one category that focuses on a bird species native to Australia. This year the special theme was Australasian Robins and the winning image was captured by Glenn Faithfull.
"I love this photo because the robin is showing off their stunning yellow while looking wistfully into the distance, seemingly not bothered by my camera click," Faithfull said.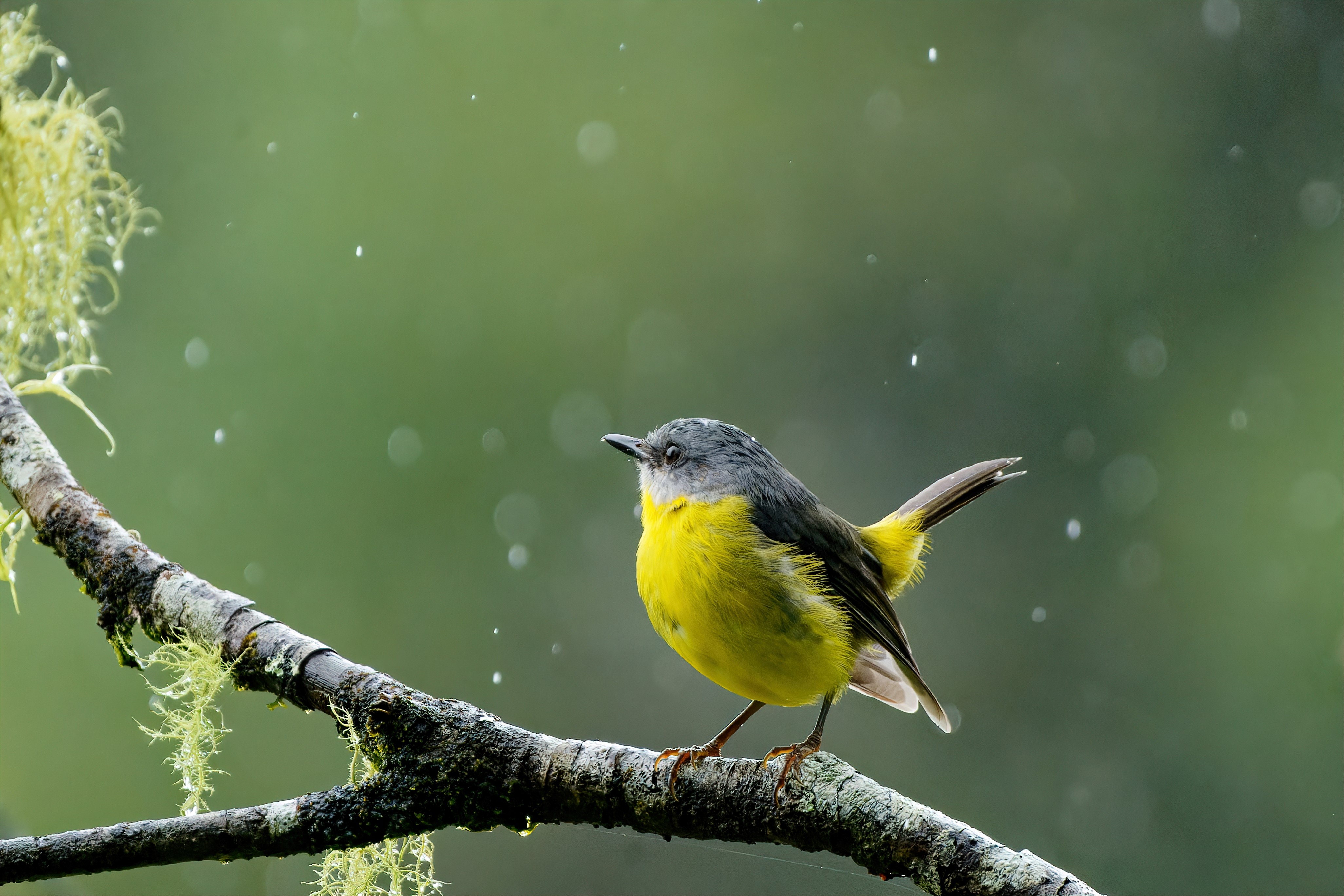 As the country's largest independent, not-for-profit, bird conservation organization, BirdLife Australia is committed to protecting native birds and their habitat.
According to their website, as a special interest group of BirdLife Australia, BirdLife photography has attracted a strong community of bird lovers with a passion for photography. With its gallery of fine Australian bird images, BirdLife Photography provides both a platform and a resource for photographers, bird observers, and internet users to increase their knowledge and appreciation of birds through their medium.
The winner of each category also received a cash prize of $1,000 and $5,000 was given to the portfolio winner.
Below are some more winners and shortlisted entries: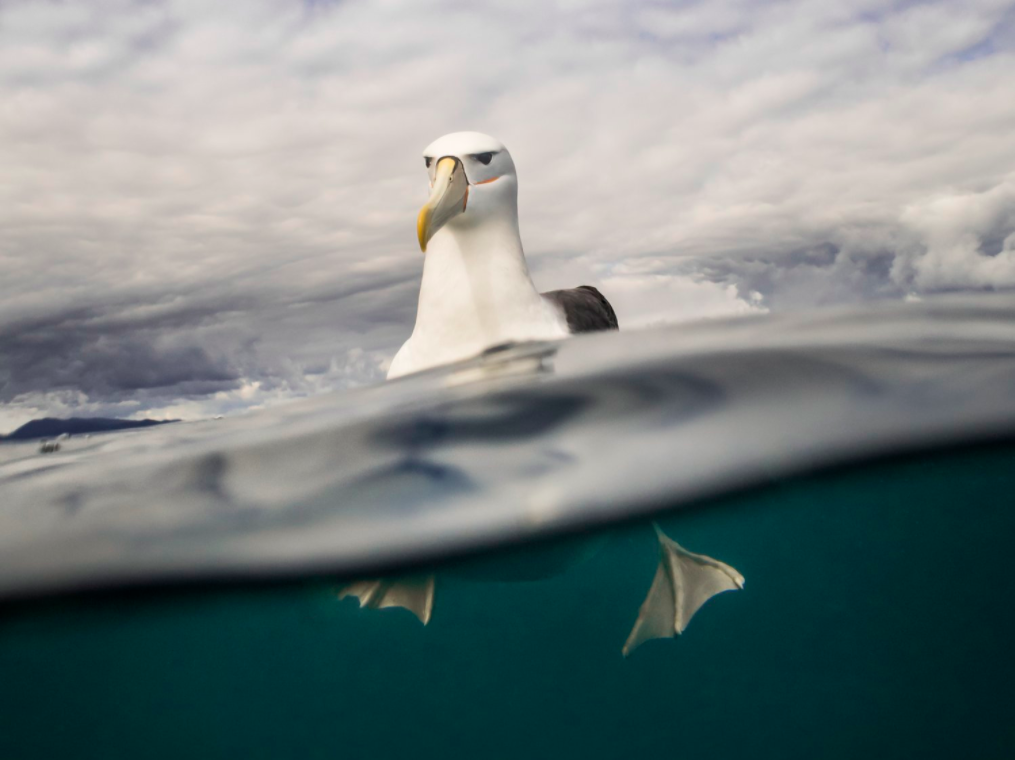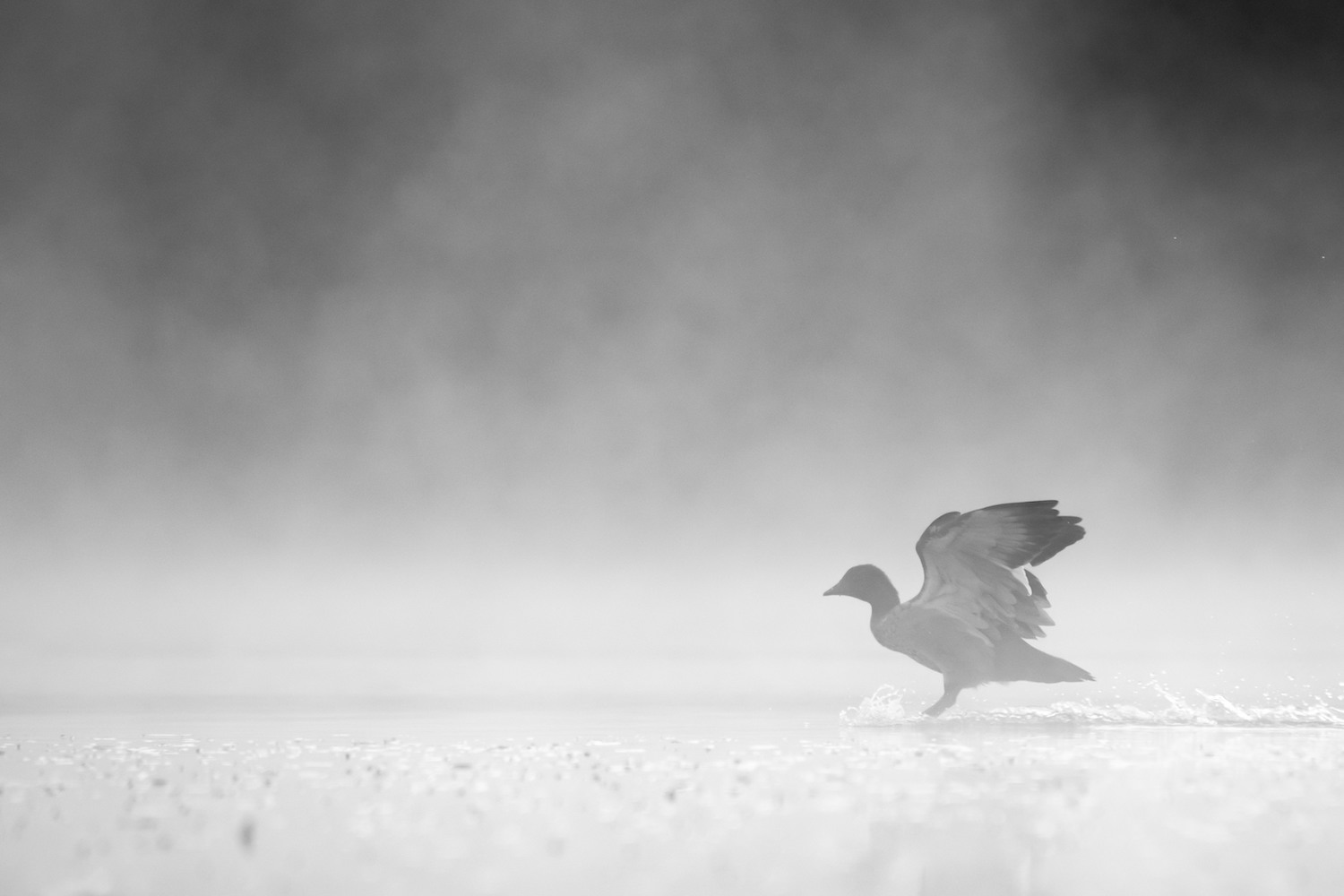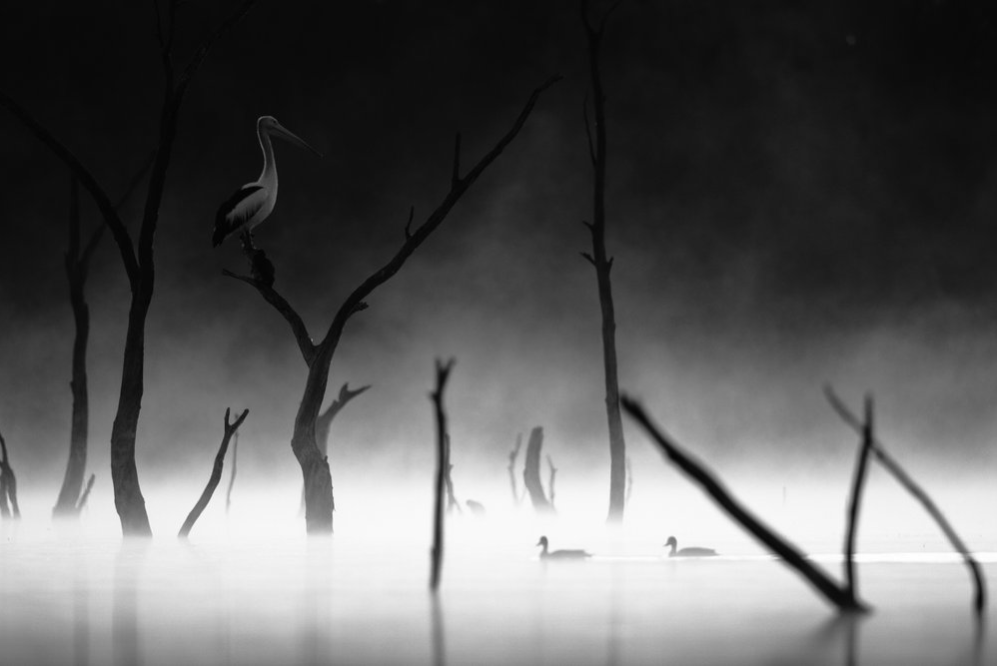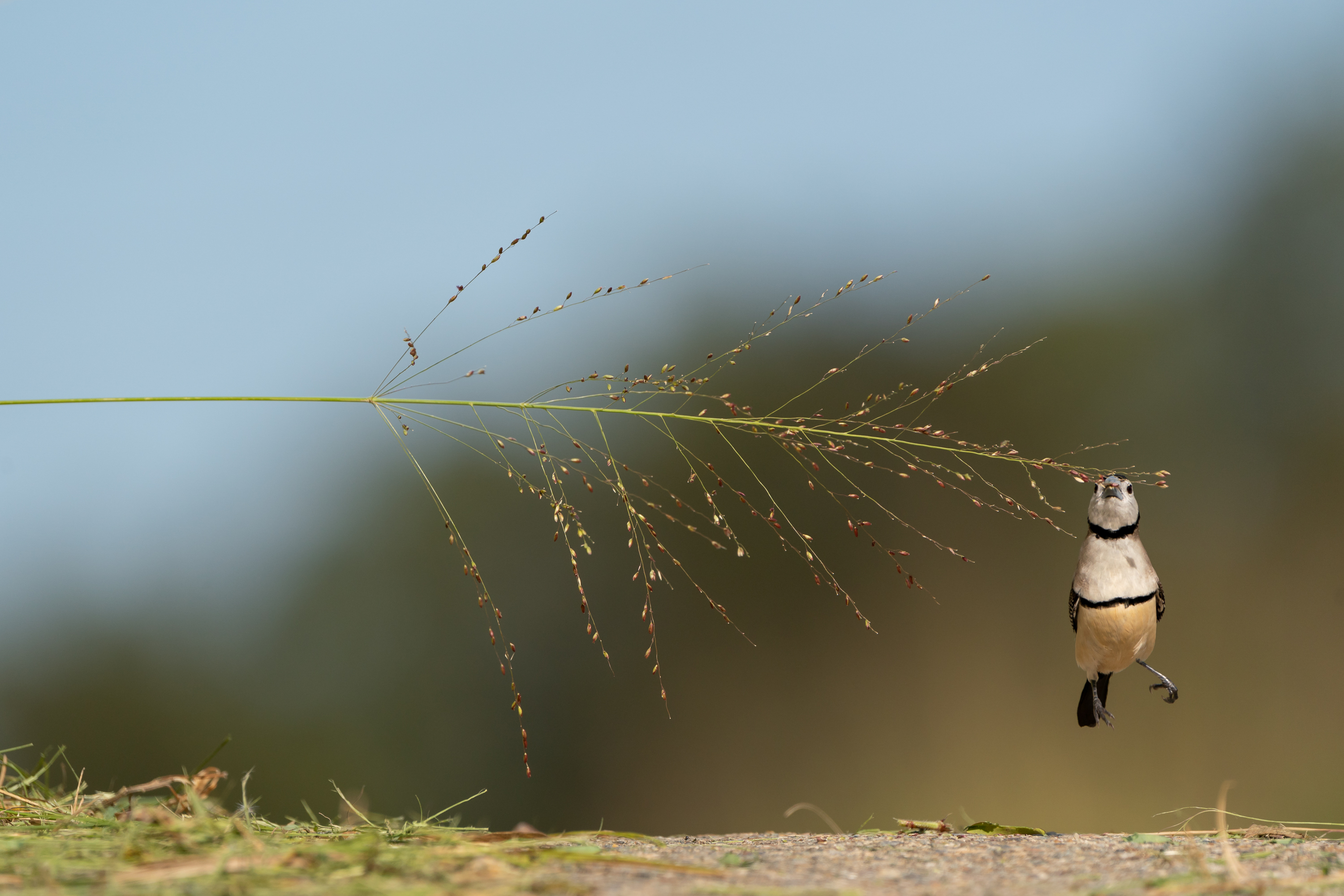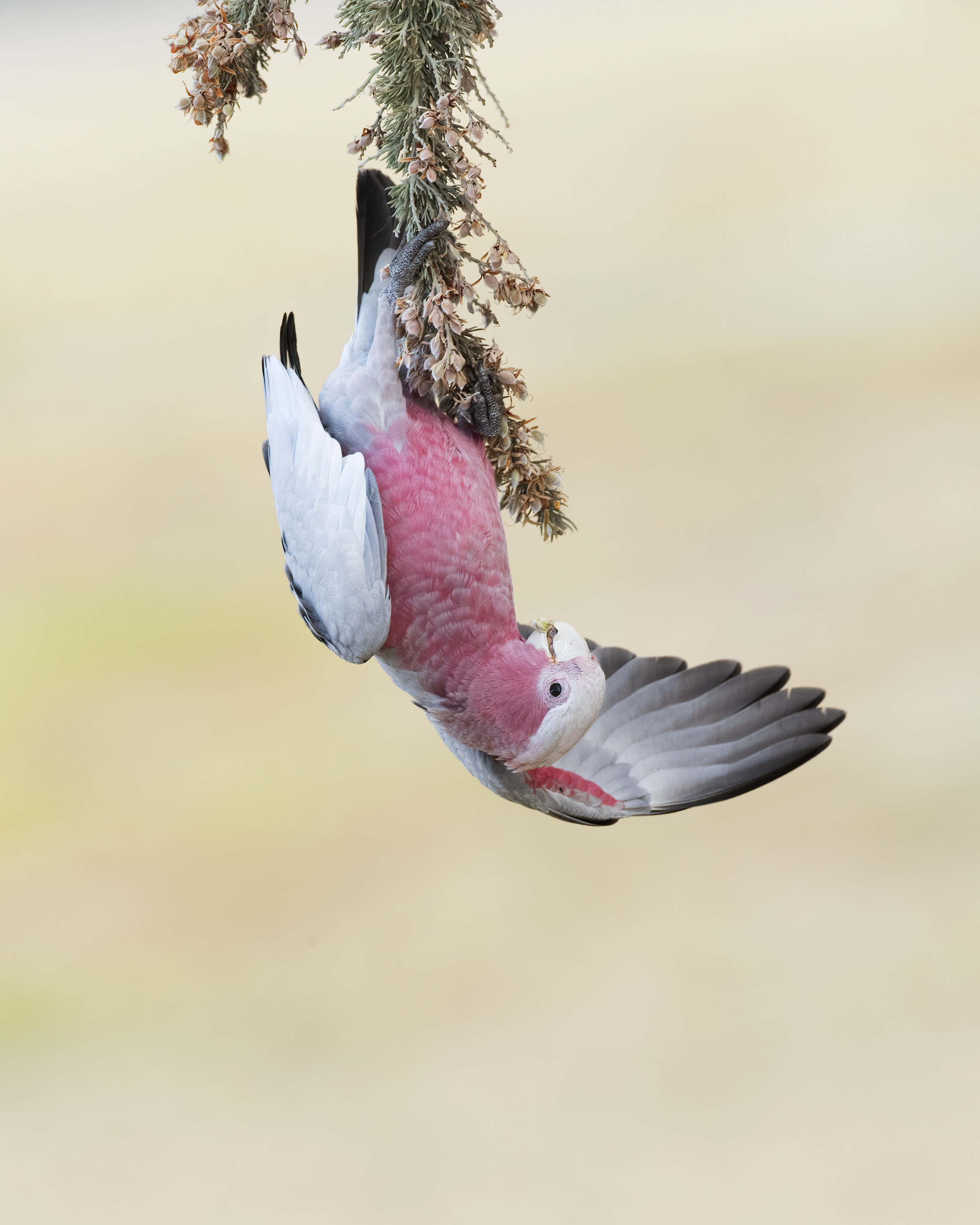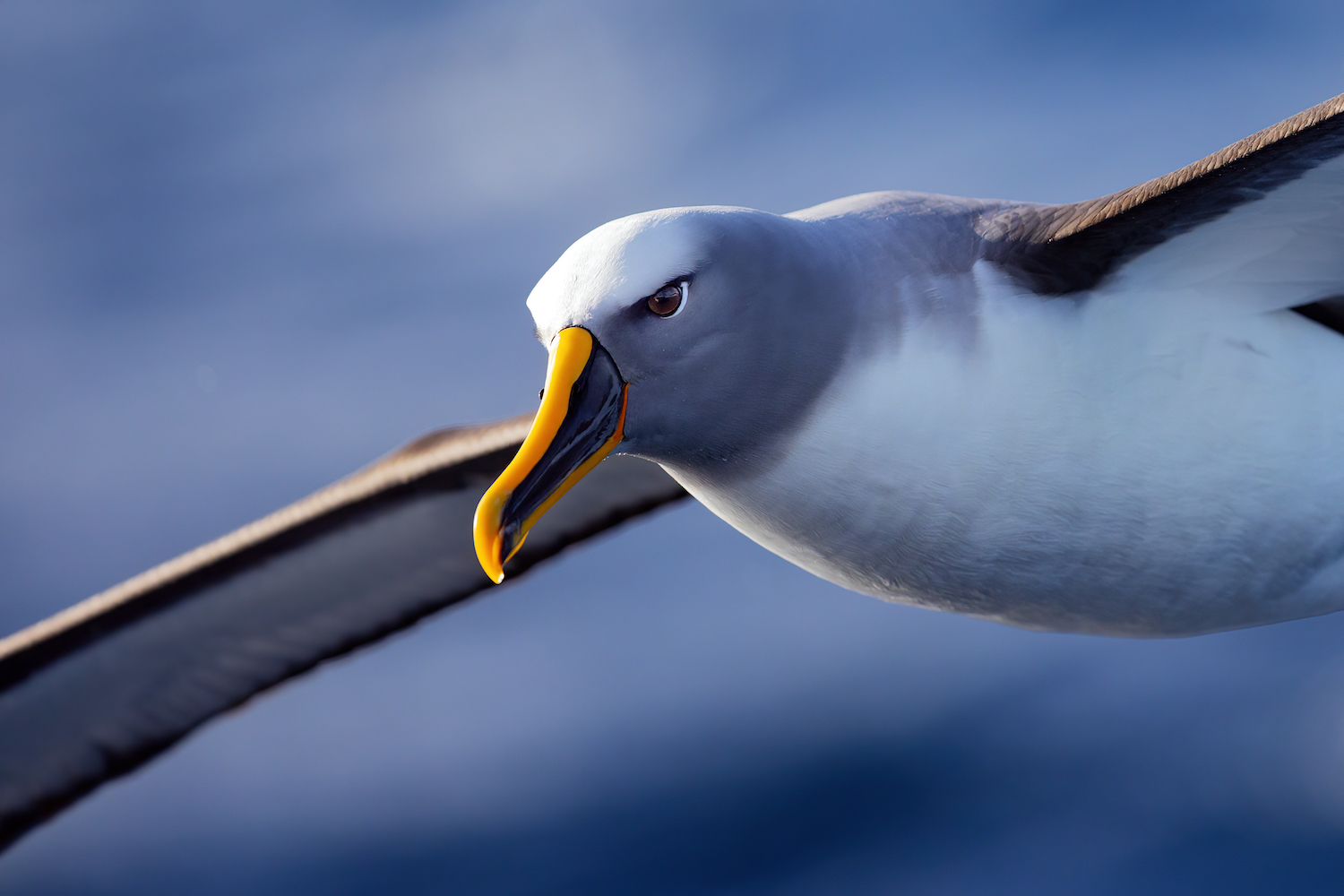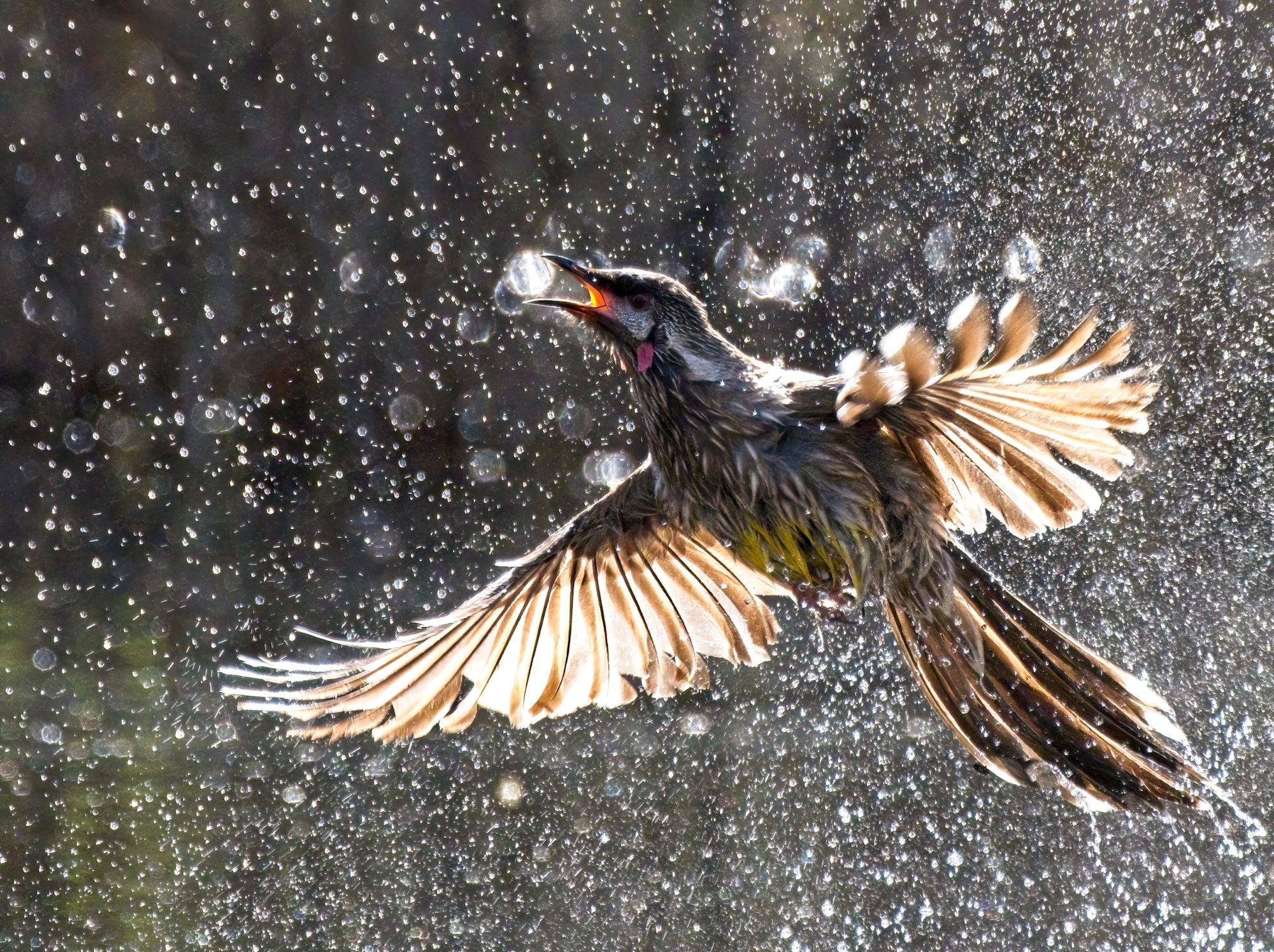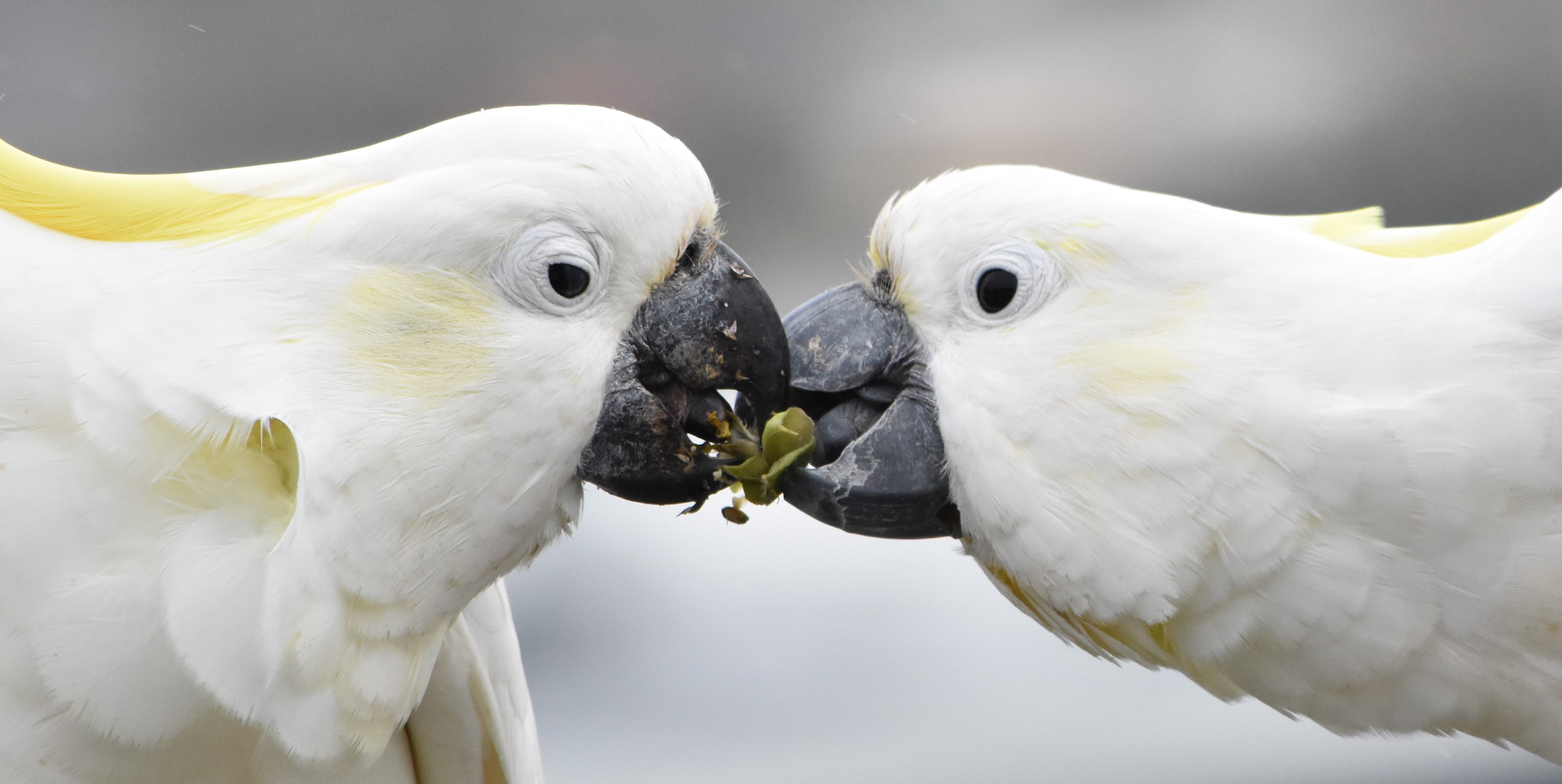 Share your stories with us at emg.inspired@epochtimes.com, and continue to get your daily dose of inspiration by signing up for the Inspired newsletter at TheEpochTimes.com/newsletter