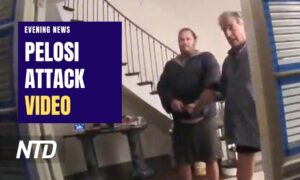 Authorities on Jan. 27 released police body camera footage showing Paul Pelosi being attacked in his home last October. The clip shows Pelosi and alleged assailant David DePape holding onto a hammer.
An EU official said Russia has shifted the war to focus on NATO and the West, and now tanks must be sent to Ukraine to possibly save lives. Meanwhile, the World Health Organization seems to be preparing for nuclear war.
Ronna McDaniel has been reelected to chair the Republican National Committee for another term, but not all members of the RNC are happy with the outcome.