Bodycam Footage Shows Motorist Giving Officer a Lift to Pursue Suspected Car Thief, And They Catch Him
Two Texas police officers were aided by a good Samaritan when a stolen car led to a chase in the Fort Worth suburb of White Settlement.
A motorist stepped up and gave one of the officers a lift while chasing down the suspect, which ended in his arrest.
On June 18, a license plate camera located a stolen car, and the two officers responded. Dashcam footage shows both policemen intercepting a male suspect in a red Ford Focus. The man got out, and led the officers on a foot chase for about a half mile through the neighborhood.
But with Texas temperatures soaring into the high 90s, one officer, Corporal Jon Porter, fell behind; his partner, Officer Samuel Brown, continued the pursuit.
A bystander in his car then stepped up and lent Porter a lift. Bodycam footage shows the motorist offering a ride, the officer accepting, and him getting into the back seat.
(Courtesy of White Settlement Police Department)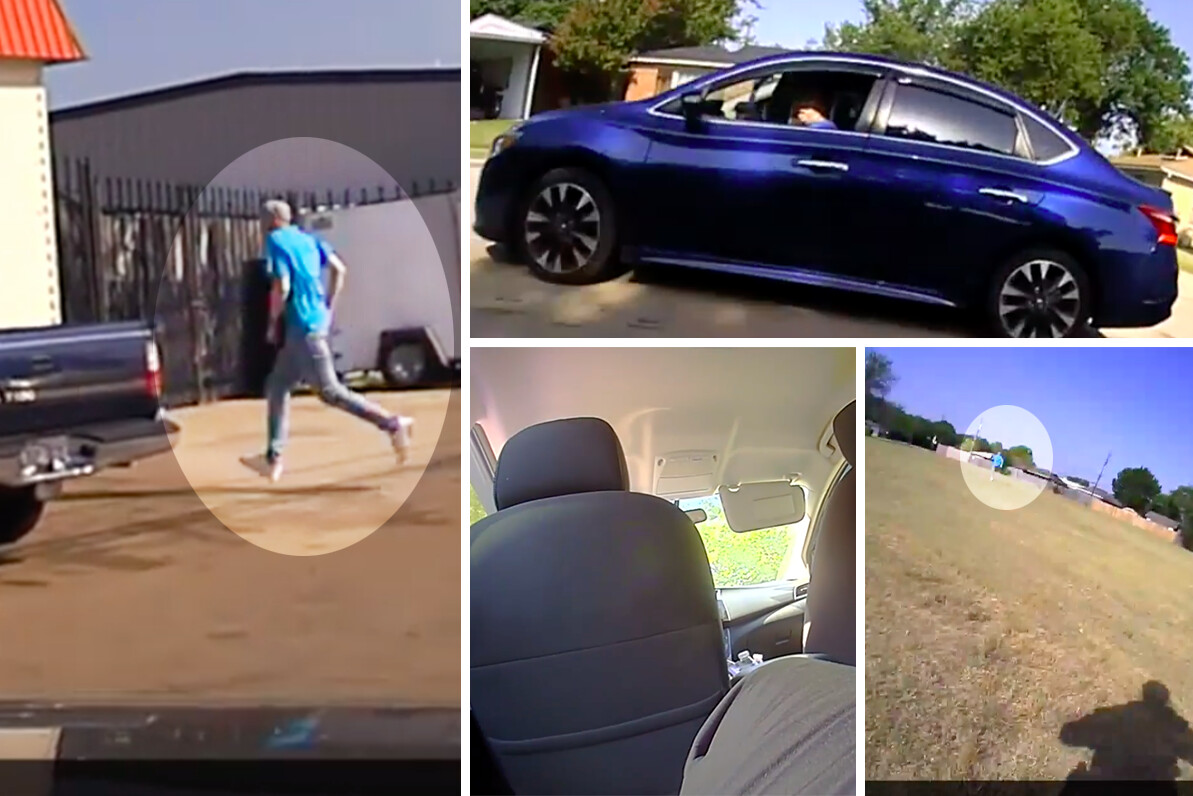 Within 20 seconds, they caught up with Officer Brown, who — despite having just one arm — had taken the suspect to the ground and was placing him in handcuffs.
"I look over my shoulder trying to see who is coming up on me, and then I see Porter jump out of the car," Officer Brown later told Fox 4. "It was pretty funny."
The suspect, Joshua Taylor Brown, 31, was charged with unauthorized use of a vehicle, possessing a stolen credit card, and evading arrest.
Police Chief Chris Cook later sought to identify the good Samaritan who helped the officers. Turning to social media, he found former security guard Jimmy Davis.
Davis had seen the suspect run past his house and decided to intervene.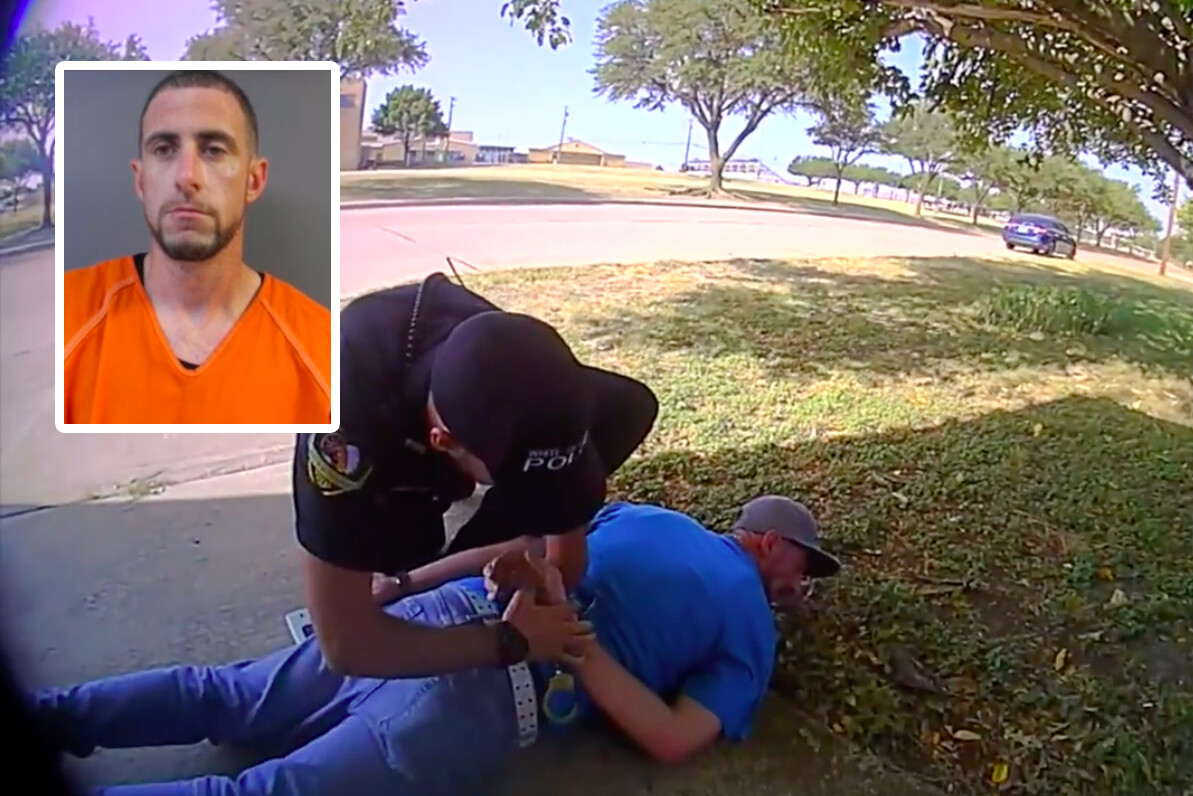 "I told my wife, 'I'm gonna get in the car and follow,'" he said. "My intention was to stop the guy from going any further. I did what I had to do, and I would do it again, too, if I had to."
Chief Cook acknowledged Davis's actions and presented him with a token of appreciation. "It's not every day that someone jumps in and lends a helping hand like this," said Chief Cook.
A rookie just over four months into his tenure, Officer Brown recalled seeing Davis and Porter pull up during the arrest, "I wasn't even thinking about it much until after we got back here, and I'm like, 'Did you really get into someone else's car?'"
Previously, in Southern California, Officer Brown was told that police work was out of his reach.
He told Fox 4, "It's a boring story. I was born with one arm."
Now, in Texas, he's in his element.
"I was excited the whole time," he recalled. "I live for this kind of stuff."
Share your stories with us at emg.inspired@epochtimes.com, and continue to get your daily dose of inspiration by signing up for the Inspired newsletter at TheEpochTimes.com/newsletter