Two boys whose family stumbled across a memorial for a young police officer killed in the line of duty were so moved that they decided to spend their weekend planting flowers at the site, in honor of the fallen officer.
Zachary Chancer, 38, and his wife Kristina, 37, live in Cherokee County, Georgia, with their 14-year-old daughter, Olivia, and sons Bronson, 8, and Ezra, 5. In February, the family was out walking in JB Owens Park, Holly Springs, when Ezra came across a tree planted in a flower bed without flowers.
"He saw the plaque, and he asked me to come over and tell him what it meant," Zachary told The Epoch Times. "I told him that it was for a fallen officer and read the plaque to him. At the time, we had no idea … what situation happened, but that didn't matter to Ezra. He let his imagination run wild."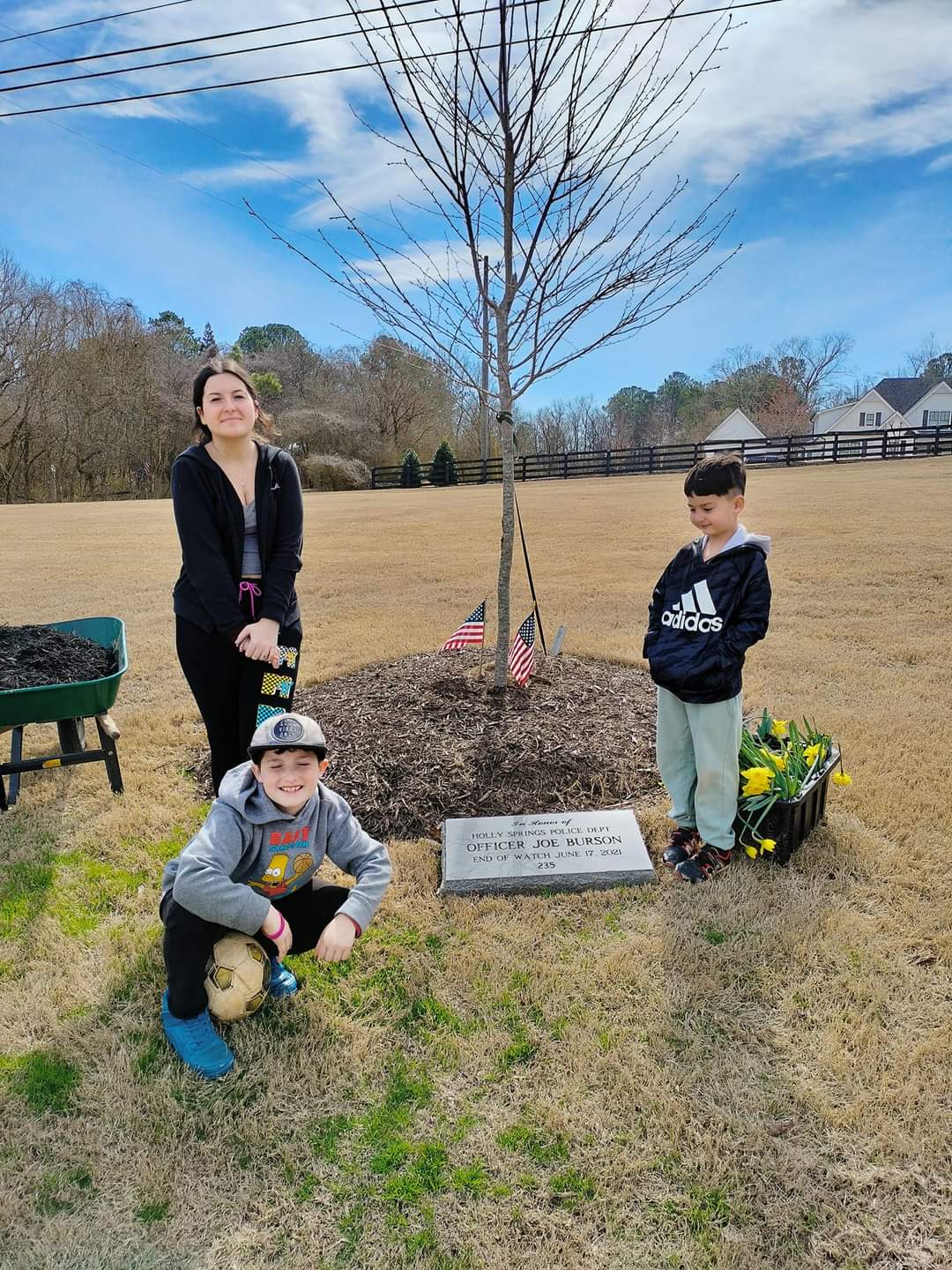 The memorial belonged to Officer Joseph William Burson who was killed during a traffic stop in June 2021 at the age of 24 while serving Cherokee County.
Every time the family visited the park the kids would go to see the plaque. One day they asked their father why there were no flowers at the site, and the family decided to buy some fresh flowers and a vase. However, as the family brainstormed together, they then came up with something more permanent. "Ultimately we chose wild daffodils," Zachary said.
According to Zachary, wild daffodils represent hope, folly, and unrequited love. The flowers are perennial, and the bulbs are used in the treatment of Alzheimer's disease, a cause dear to the Zachary family's hearts.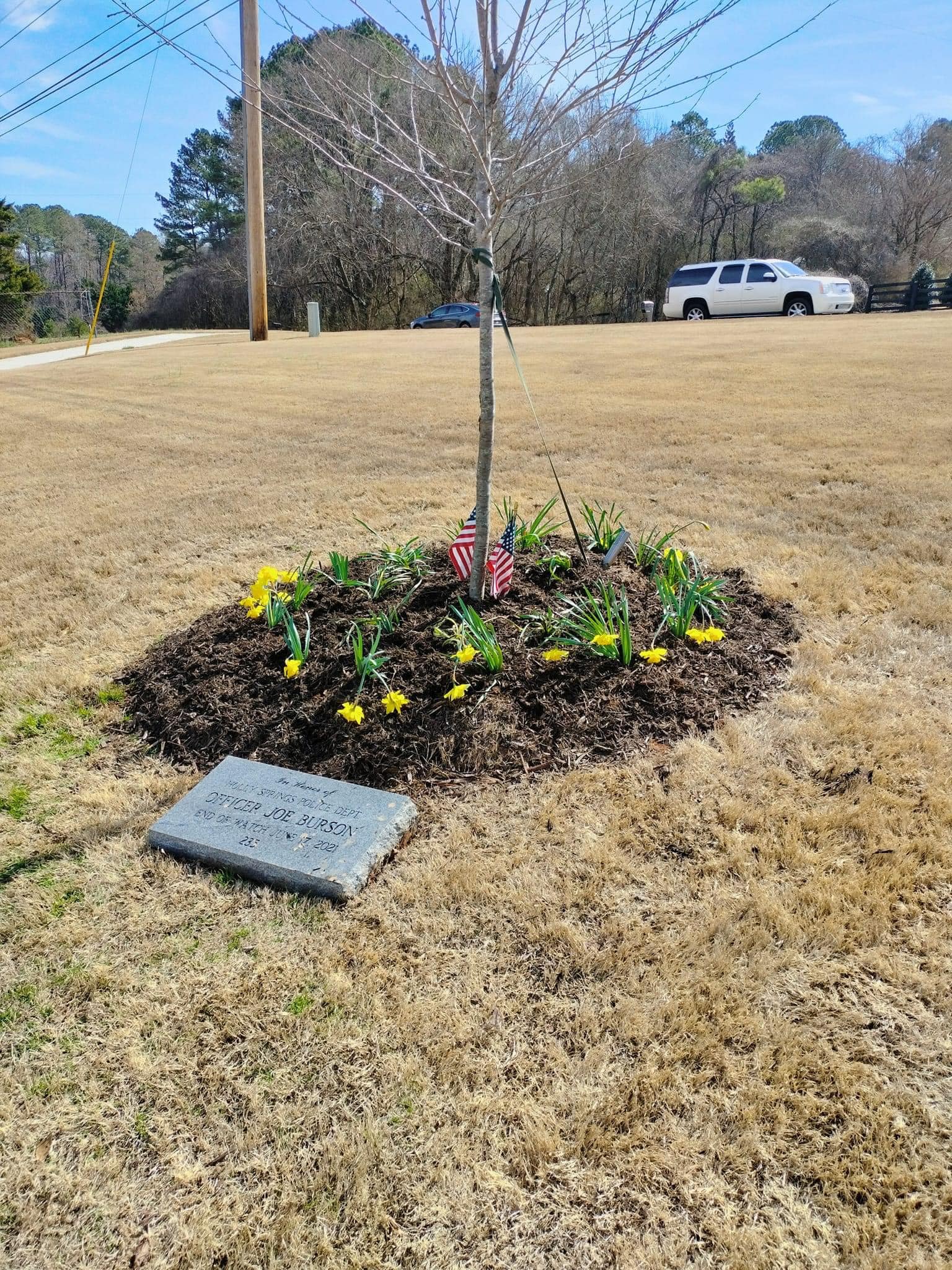 On Sunday, Feb. 19,  in the early afternoon, the Chancers took a walk through the woods to collect native wild daffodil bulbs. Between them, they gathered around 100 and took the bulbs to the memorial along with leftover mulch from Zachary's landscaping job.
With Ezra and Bronson taking the lead, the family of five made sure the soil was loosened up before dividing the tasks of digging holes, handing over the daffodil bulbs, and spreading the mulch. When their bulbs had been planted, Zachary took a photo of his two proud boys and uploaded the photo to a local community Facebook page.
The family was blown away by the response.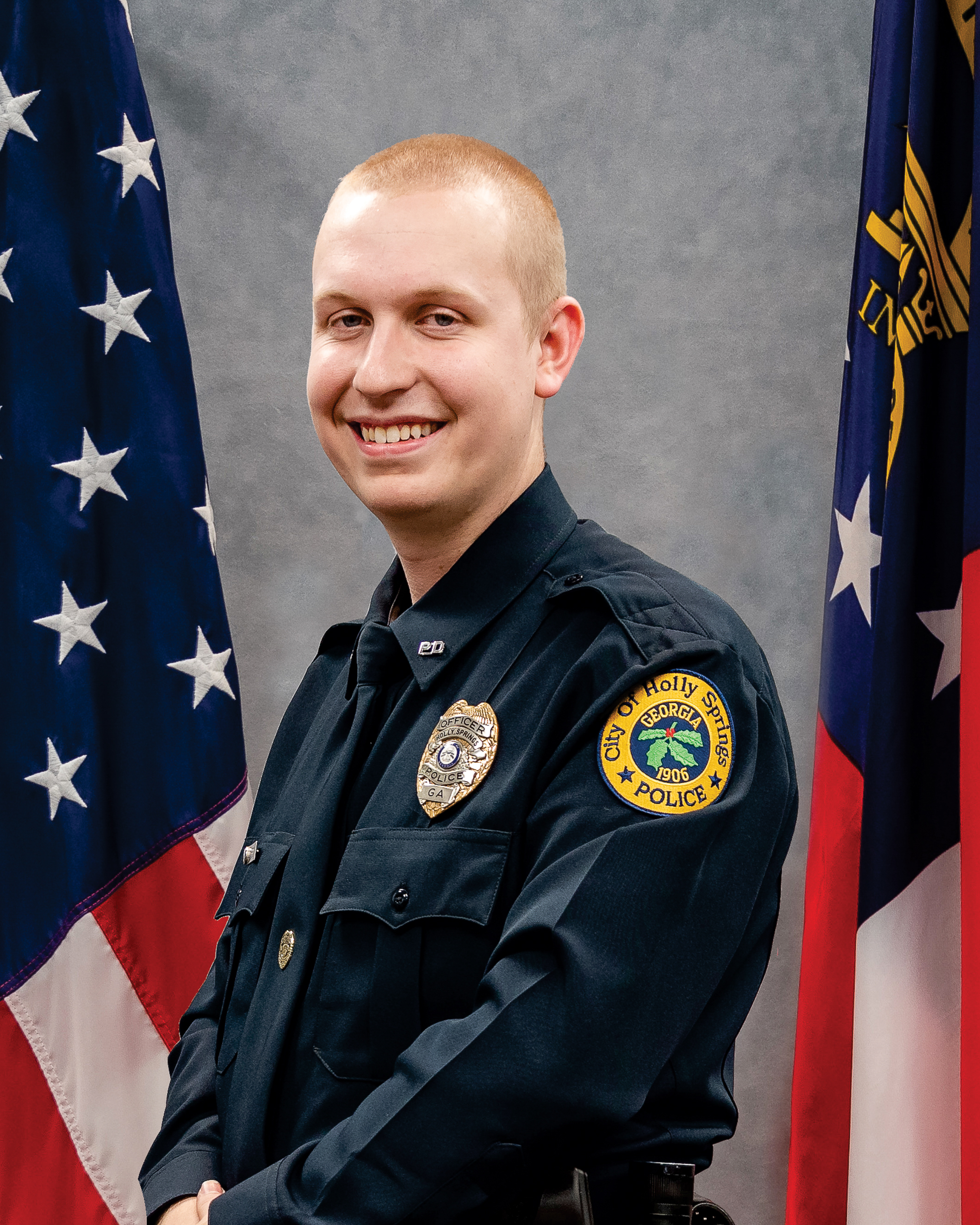 "Honestly, we were overwhelmed," Zachary told The Epoch Times. "We didn't do it for the recognition; we saw a need … [this officer] laid down his life to protect and serve the community, and we wanted to give them something."
"By putting the flowers there–and these flowers would always be back–we felt like it would draw people to see it, and actually pay respect and show love. We wanted the family to know, and the friends to know, that he wasn't just yours; he was here for all of us."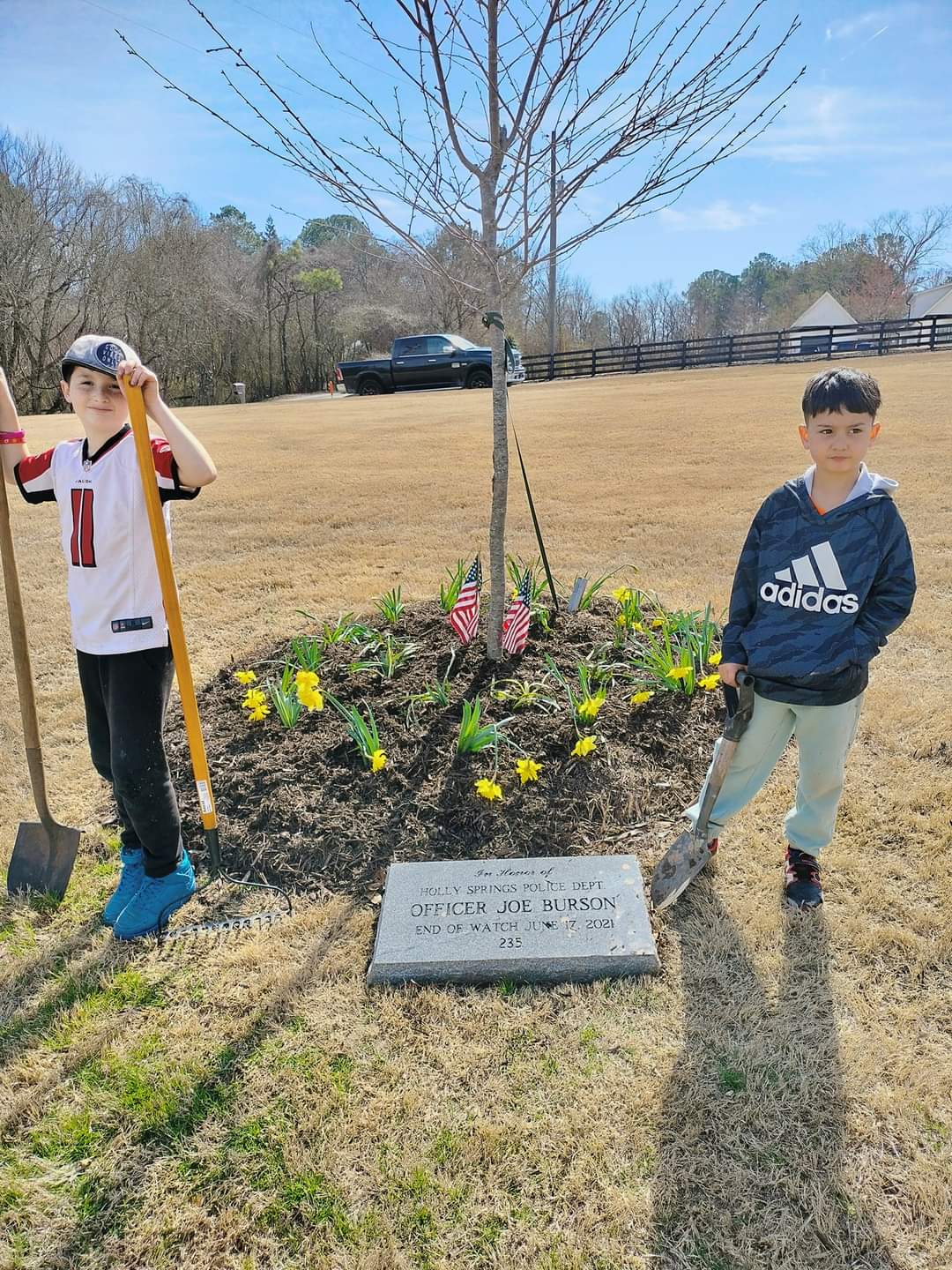 Zachary's wife Kristina echoed the same feeling as her husband. She said in a really dark time, like the world is currently in, "if you can shed some kind of light or make somebody smile or make somebody happy, I feel like that's what it's about."
Her motto for her kids is, "Be the change you want to see."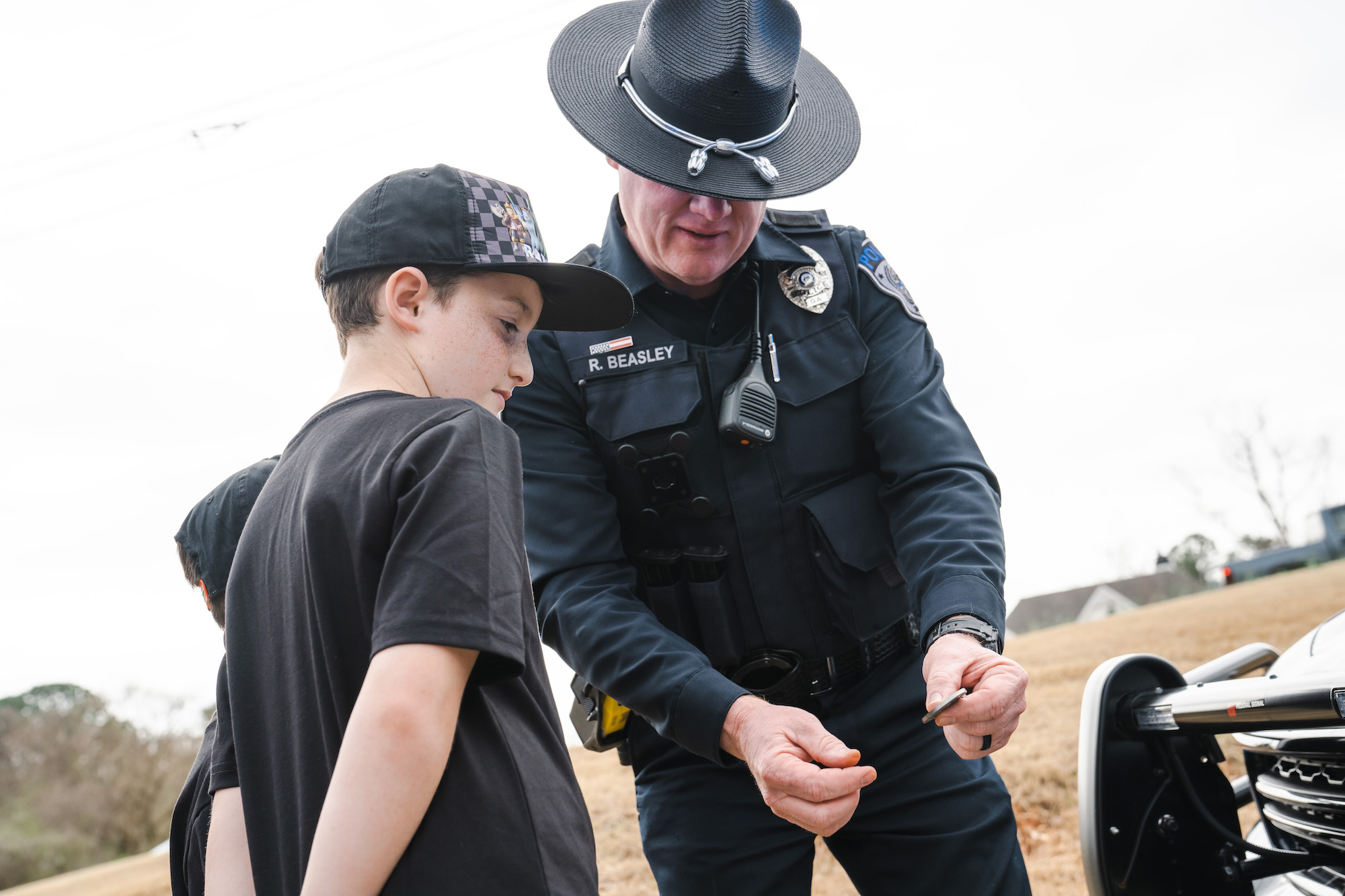 The boys' kind action soon reached the fallen officer's police department, and his sergeant contacted the Chancers to suggest they meet at the memorial. When the Chancers arrived, they were shocked to meet the entire department, their camera crew, and Officer Burson's widow.
Bronson and Ezra received medals for their kind deed. Both told The Epoch Times they felt "good, excited, and cool" to be recognized.
Speaking to Burson's widow was "beautiful." Zachary said: "Little did we know she was going through a bad week, a bad month, and somehow the post had reached her as well. She just wanted to meet us and tell us thank you, and that it brightened her world."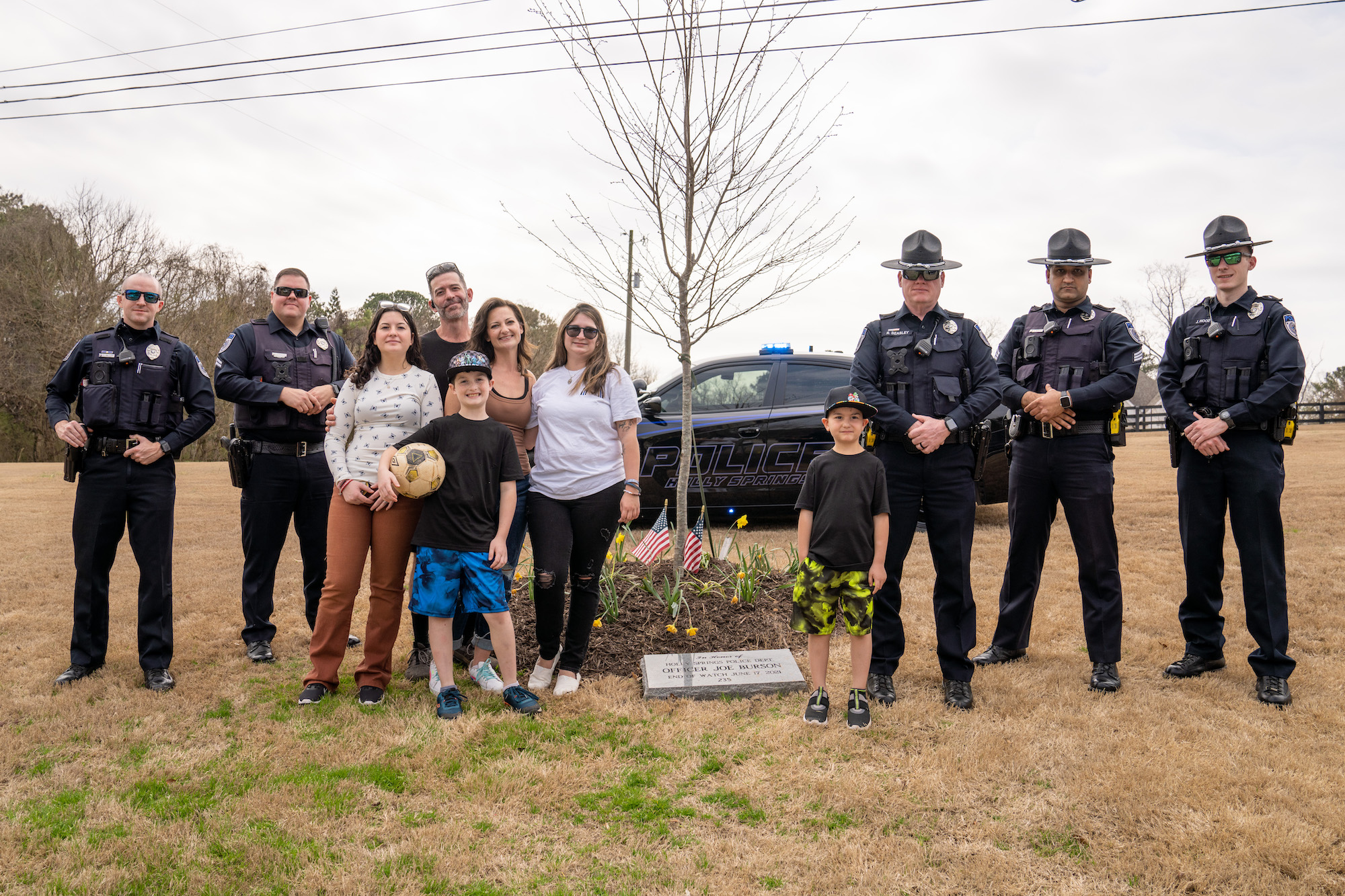 Zachary and Kristina met in Texas, relocated to Florida with their young family, and moved to Georgia when they fell on hard times. Nostalgic for their past community involvement in Florida–hosting parties and cookouts for more deprived neighborhoods–they are actively seeking out ways to get involved and show kindness in their new home state.
"Me and Kristina, we came from broken families. We were raised by multiple people just to have an opportunity at life," Zachary said. "We chose that when we were starting our family, no matter what, we were going to do what we felt was best and right for our children. We weren't going to abandon each other, or them."
Although there have been challenges the couple has wanted to raise their children with compassion and empathy.
They have wanted them to "understand, even at the highest heights and the lowest lows, you can always do something to show you care."
Share your stories with us at emg.inspired@epochtimes.com, and continue to get your daily dose of inspiration by signing up for the Inspired newsletter at TheEpochTimes.com/newsletter