'He's just a little miracle, especially after being told he would likely have a severe disability or learning difficulty.'
A little boy given a 10 percent chance of survival has defied the odds and is now a genius who outsmarts his teachers and helps his mom budget.
Four-year-old Jamie Mohr is "a little miracle" born weighing just 1 pound 8 ounces on Sept. 10, 2018. Jamie's mom, Lorraine, 38, from Glasgow, Scotland, had been told her placenta stopped working at her 20-week scan and the baby was no longer getting the nutrients to grow.
Doctors warned Lorraine that her baby would pass away immediately after birth and offered her a termination, which she refused. A consultant told Lorraine they could deliver the baby at 28 weeks but that there would be a just little chance of survival.
Despite the warnings, Lorraine decided to give birth to her son and says he is now thriving.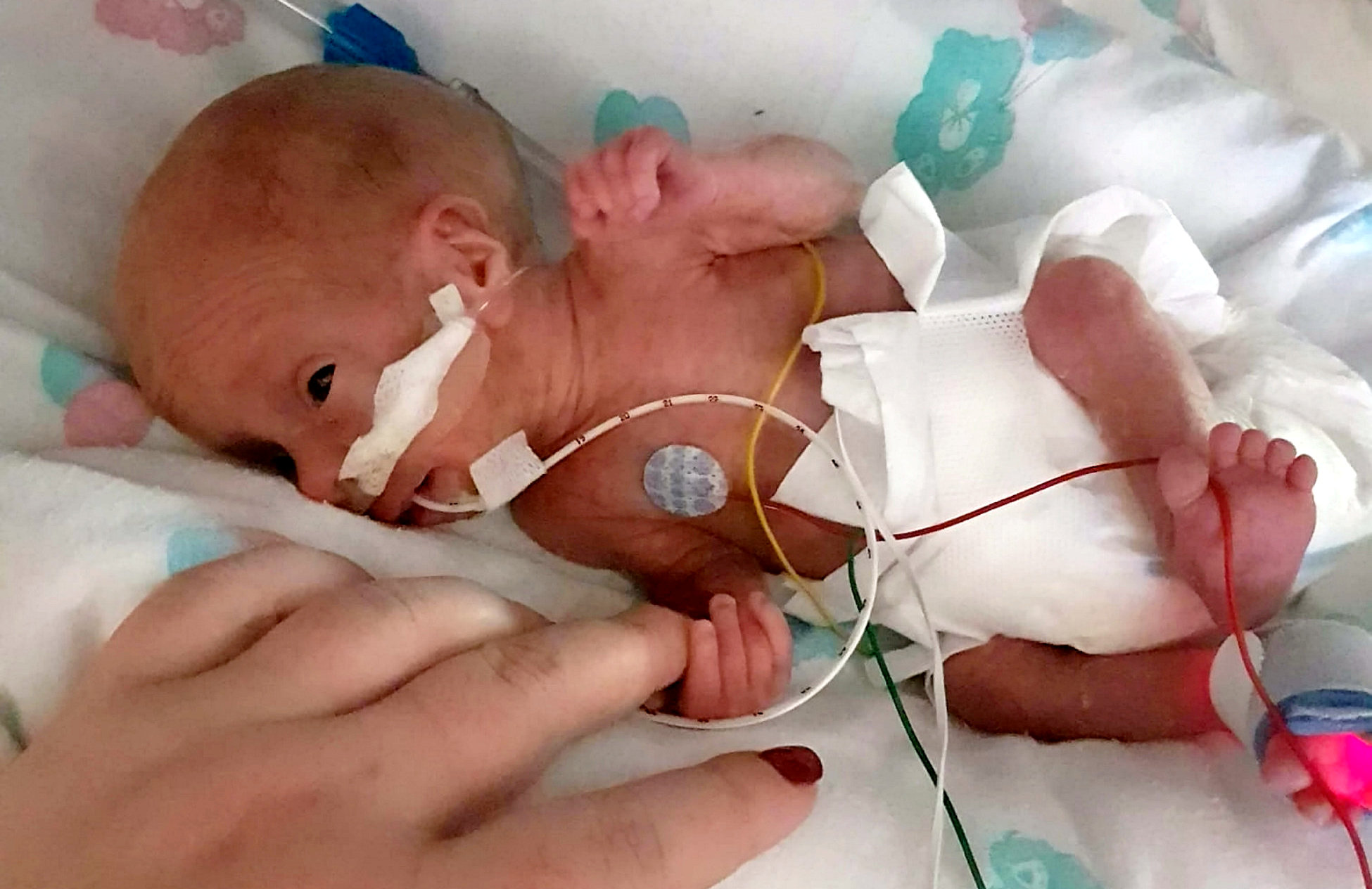 The little lad will start primary school later this year and has been labeled a "math prodigy" who can count in six different languages. Jamie even tots up his mom's shopping to the penny, and his teachers say he is able to "out school them."
Lorraine said: "It was a total rollercoaster. I trusted the doctors but deep down I was willing and hoping them to be wrong and they were. Each time they offered me a termination I kept saying no and going against them.
"Jamie defied the odds at every step, he defied medical science all the way, which is crazy. He is outsmarting his teachers—I got a message the other day from his nursery teacher who said he was out-schooling her.
"When we go around the supermarket, Jamie is often totting up what we are spending and he usually gets it right down to the penny—he is pretty amazing."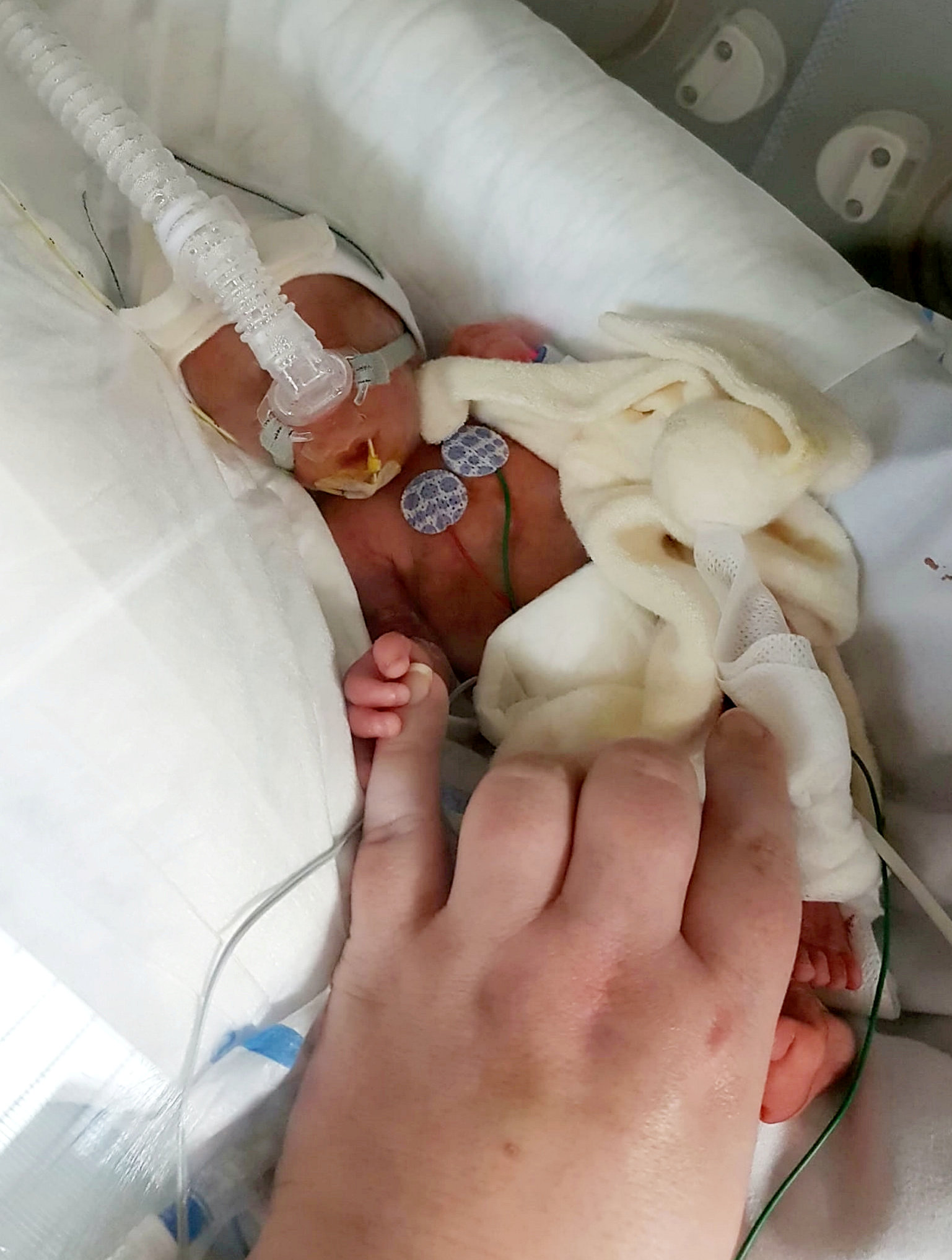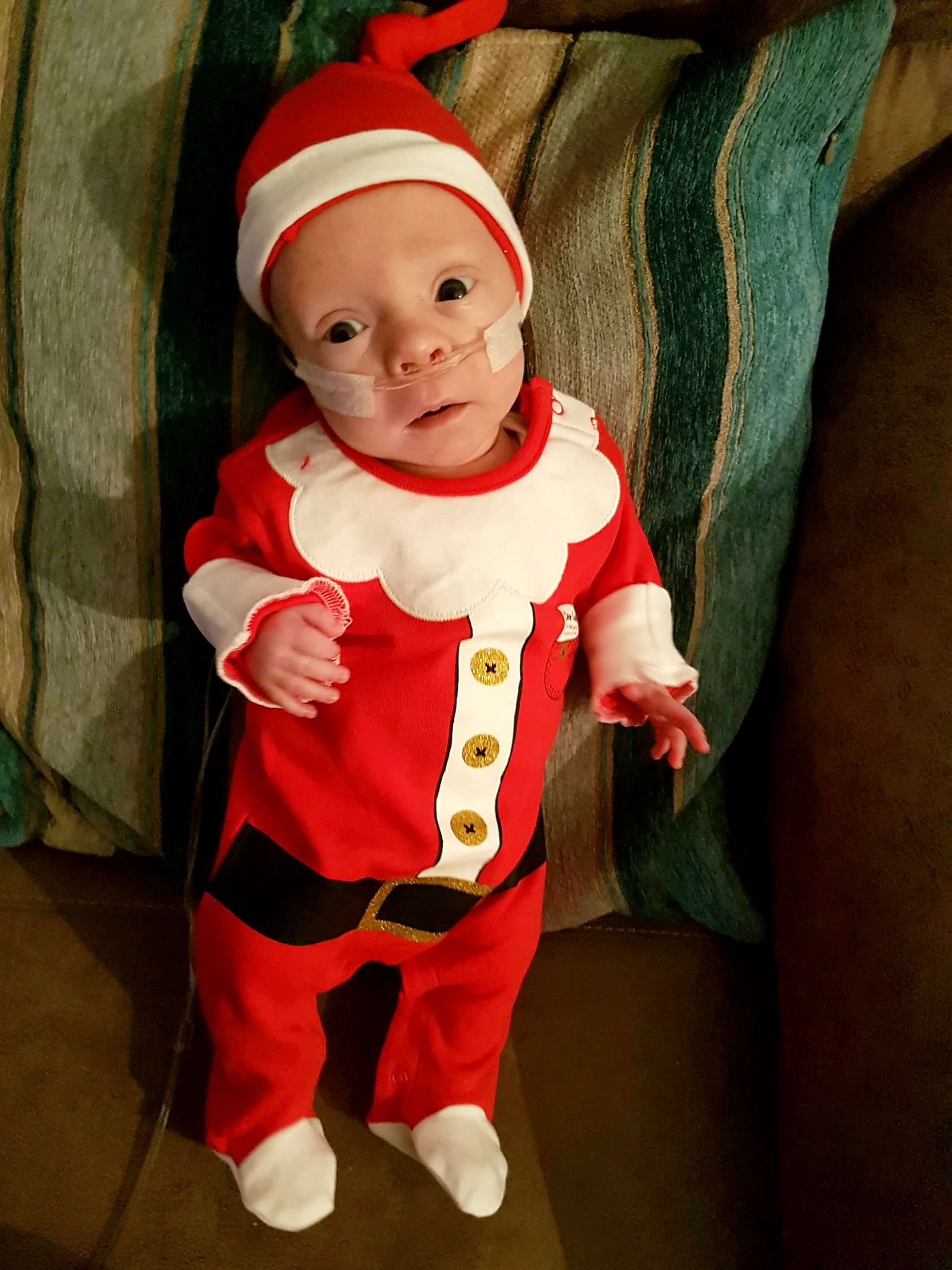 Lorraine had a "normal pregnancy" until she had her 20-week scan where she was told that anomalies were found. She was sent to the Queen Elizabeth Hospital, in Glasgow, Scotland, where she was told the baby was no longer developing as he should.
"When I returned to the hospital a week later there was still a heartbeat there," she said. "I came back several times until eventually, a consultant said the baby has a 10 percent chance of survival."
Lorraine said that Jamie was taken away to another ward and put on a ventilator right after birth.
"Then 12 hours later, I was able to go down and see him," she said. "I was told not to expect him to survive, but he went from strength to strength, and I took him home 11 weeks later on Nov. 30, 2018."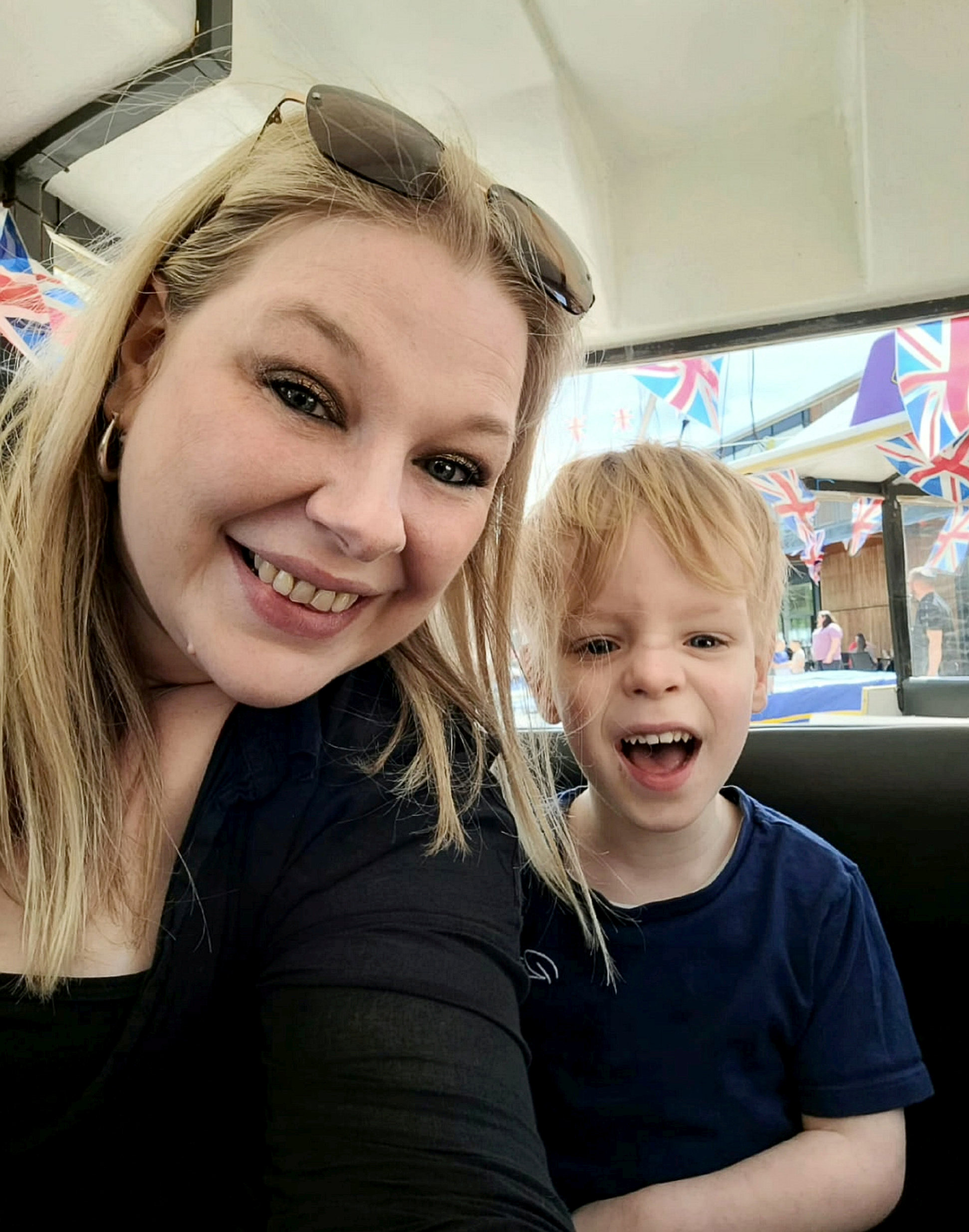 Lorraine first noticed Jamie was extremely clever just before his second birthday.
"We noticed that his verbal communication was really good, he had been counting to 10 and reciting the alphabet," the proud mom said. "I didn't realize how advanced he was, I thought all two-year-olds could do that but one day his nursery told us this was unusual."
Lorraine started testing Jamie at home and just a few weeks after his second birthday, he could count to 50 and then 100. On another occasion Jamie was watching a show on YouTube when the character started counting in French and when he switched the show-off, he started counting in French.
"I couldn't believe it," Lorraine said, adding that she tested him using other programs in Spanish and Japanese, and "he started counting in those languages too."
Jamie is now able to count in Spanish, German, Japanese, Mandarin, and English.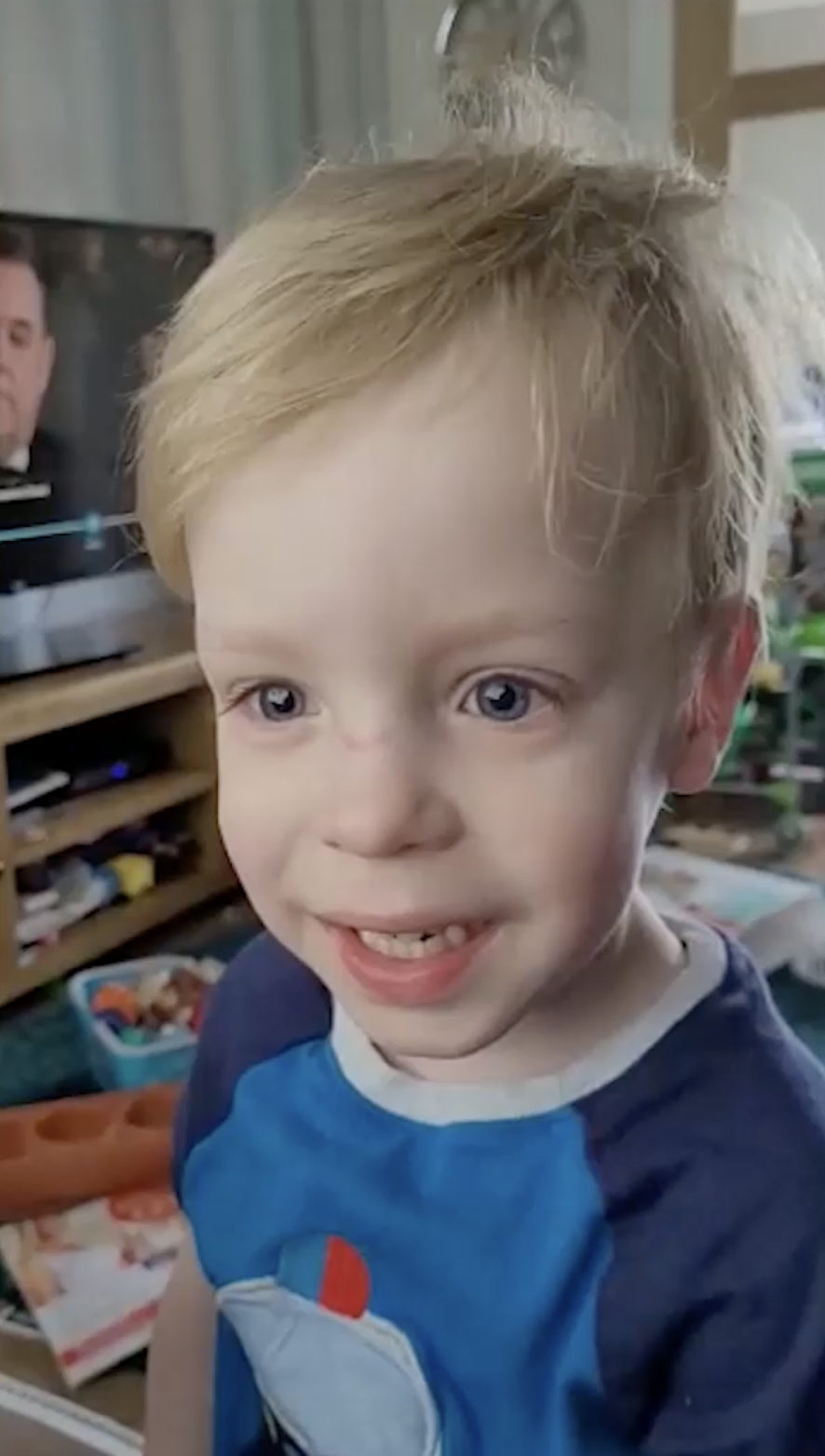 Doctors have labeled Jamie as having hyperlexia—a super-ability to decode words as well as being gifted with numbers.
"I don't know where he gets it from. He's got a photographic memory," Lorraine said. "He's just a little miracle, especially after being told he would likely have a severe disability or learning difficulty. I'm just so proud of him. He is completely self-taught, but now I know his ability I encourage it."
Lorraine has already met with Jamie's school teachers to set out a special curriculum for him.
She said: "They are going to put an independent curriculum in place for him, he has the maths ability of a 10-year-old. He now does fractions and percentages—he is a maths prodigy. I see Jamie going into the science and technology field—find a cure for an awful disease who knows."
(Video credit: Newsflare)
Lorraine said she is "incredibly proud" of Jamie and the way he has overcome many obstacles.
"It is just incredible, it is a triple whammy for me," she said. "To even to get him to a point where we could deliver him—that was miraculous. Getting him home was also miraculous.
"We have already had two miracles happen but then to find out he is a gifted learner it is a triple whammy—I am no longer surprised at the things he can do.
"Jamie is incredibly funny, articulate, affectionate, and humble—he is completely unaware he is so fantastic.
"He defies the odds in every single way, he does it all in his stride. He had such a rocky start, he has [proved] everyone wrong which makes me a proud parent."
Share your stories with us at emg.inspired@epochtimes.com, and continue to get your daily dose of inspiration by signing up for the Inspired newsletter at: https://www.theepochtimes.com/newsletter