Californians Lead Recall Campaigns Against Local Officials
California's recent gubernatorial recall election set off a wave of efforts to recall local officials in the state. This week, the recall campaigns of several notable California local officials earned enough signatures to trigger a recall election.
There were nearly 60 recall bids this year, more than double the number of bids in the past few years. Of those, 17 recall petitions received the required number of signatures to trigger a recall election.
Notable recalls in California include a recall against Los Angeles City Councilman Mike Bonin, who has represented Venice Beach and surrounding neighborhoods since 2013.
In San Francisco, District Attorney Chesa Boudin will be on a recall election ballot in June 2022, and three of the seven members of the San Francisco Unified School District Board of Education will be on the upcoming February 2022 ballot.
Here's what you should know about the officials who will likely be up for recall election next year.
Recall Against Mike Bonin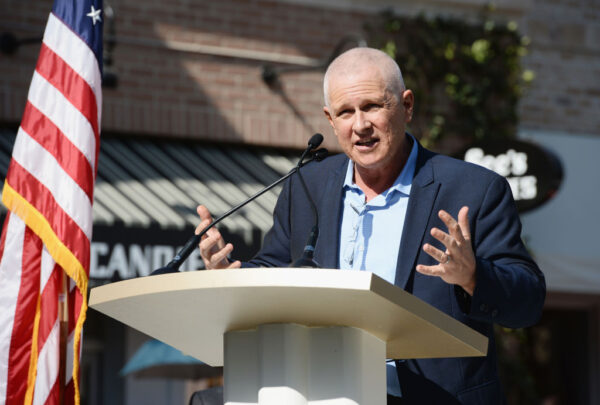 In Los Angeles, proponents must gather signatures of 15 percent of the registered voters in a district to prompt a recall election for a city council member.
Proponents of the recall against Bonin, whose District 11 includes the Venice Beach neighborhood, submitted 39,100 signatures—well over the 27,400 required signatures to begin a recall election—on Nov. 10.
Bonin has served District 11 since 2013 and was most recently elected in 2017, when he won 71 percent of the vote in the nonpartisan primary.
Venice Beach residents Nico Ruderman and Katrina Schmitt initiated the recall campaign in June over Bonin's handling of the homeless and crime in the neighborhood, and his "unwillingness to listen or take action to represent the interests of the people and communities of the westside," according to the recall campaign's website.
"Under Mike Bonin's watch, the humanitarian crisis of the homeless population is growing exponentially. Tax-payer money is squandered. Fires. Struggling local businesses. Crime is rampant and rising. Neighborhoods and schools are unsafe. We feel afraid to visit public beaches and community parks," the website stated. "After seven years of this self-serving incumbent career politician, we have had enough, and we can't wait any longer."
Venice Beach resident Rick Swinger previously told The Epoch Times that many people who voted for Bonin have signed the recall petition because "they are stepping on needles; they are steeping on feces, and they see their beach being polluted, and their sidewalk being blocked [by tents]."
Bonin, a Democrat, responded by calling the recall efforts a waste of taxpayer money and a "right-wing" effort to "silence progressive voices."
"This effort is encouraged, backed, and fueled by people who have repeatedly fought to stop housing, shelter, and services, perpetuating a crisis that is hurting our neighborhoods and leaving people to die on the streets," Bonin said in a June statement. "And make no mistake—this recall has been championed and promoted by the same right-wing forces that are trying to erode the democratic process and take down progressive officials around the state."
In 2021, Angelenos also lead efforts to recall Los Angeles Councilmembers Nithya Raman, Kevin de Leon, and District Attorney George Gascón.
Recall Against Chesa Boudin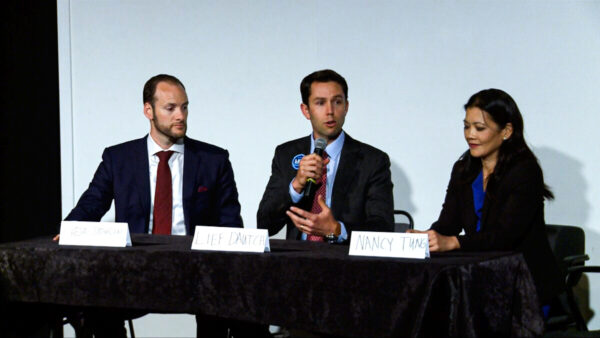 The San Francisco Board of Elections certified a petition on Nov. 9 to recall District Attorney Chesa Boudin.
While just over 50,000 signatures were required to force a recall election, the Boudin recall campaign garnered 83,000 signatures from San Franciso residents, unhappy with Boudin's handling of crime in the city.
Two separate attempts to recall Boudin were launched in 2021; the second recall effort won enough signatures to initiate the recall election.
The first recall effort was brought in January by Richie Greenberg, who previously ran for mayor as a Republican, and The Committee Supporting the Recall of District Attorney Chesa Boudin, and gathered 49,600 signatures—just a few thousand signatures short of the 51,300 required.
Mary Jung and Andrea Shorte, under a group called San Franciscans for Public Safety, brough the second recall effort in April and gathered more than 80,000 signatures.
The group alleged that Boudin did not keep his word on criminal justice reforms or priorities, leading to an increase in burglaries, homicides, and other crimes in the city.
"Boudin is not keeping San Francisco safe. He refuses to adequately prosecute criminals and fails to take the drug dealing crisis seriously. He doesn't hold serial offenders accountable, getting them released from custody, and his response to victims is that "hopefully" home burglaries will go down," the group's official petition notice stated. "Recalling someone shouldn't be taken lightly, but San Francisco can't wait two more years to improve public safety and fix our criminal justice system."
Boudin also characterized the recall effort as a right-wing campaign, saying in a May statement, "This is yet another recall relying on false and disproven Republican talking points attempting to undo progress and take us backwards."
Boudin's statement went on to tout his attempts to reform the criminal justice system, which include expanding support for crime victims and crack down on police violence.
Boudin's recall election will take place on June 7, 2022, the date of California's state primary, according to the Department of Elections.
Recall Against San Francisco Board of Education Members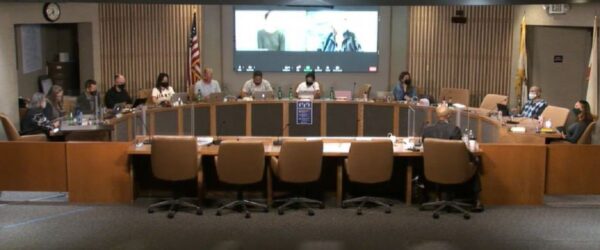 In October, Petitions to recall board members Gabriela López, Alison Collins, and Faauuga Moliga were certified to appear on the ballot on Feb. 15, 2022.
Autumn Looijen and Siva Raj initiated the recall over frustrations over the board's handling of their children's education during the COVID-19 pandemic.
"From day one, the campaign was a campaign to get politics out of education," Raj told the San Francisco Examiner in August. "What we saw consistently was a pattern where the school board leadership focused on a lot of political stunts and symbolic gestures like trying to rename schools, and doing that ultimately badly."
The recall effort was endorsed by San Francisco Mayor London Breed on Nov. 9, saying that the school board's priorities were misplaced.
"Sadly, our school board's priorities have often been severely misplaced," Breed said in a statement. "During such a difficult time, the decisions we make for our children will have long term impacts. Which is why it is so important to have leadership that will tackle these challenges head on … Our kids must come first."
If the members get recalled, Breed will elect their replacements.
Each of the board members have previously defended their positions, saying that their presence on the board brings a valuable diverse perspective.
"We can't let people scare us," Collins said during a Democratic Club event in August. "When I see certain people getting upset, I know I'm doing the right thing. If it's people that have power and don't want to share it, there's people who want to make decisions without being inclusive, of course they are going to get upset."
All three members were elected to the board on Nov. 6, 2018, and re-elected on Nov. 3, 2020. The other four members of the board were not eligible for recall this year because they have not yet served their current term for six months.