'Captain America' Scores in Chelsea's Champions League, Amid Turmoil of Russian Club Owner Being Sanctioned
U.S. captain and Chelsea F. C. superstar, Christian Pulisic, received "Man of the Match" honors scoring in the 2–1 victory,  4–1 aggregate, in the second leg match on March 16, over French champion Lille to advance into the quarterfinals of the UEFA Champions League.
Pulisic, nicknamed "Captain America," also scored in the first leg at home, Stamford Bridge, in the round of 16 with a 2–0 victory over Lille on Feb. 22.
American Timothy Weah came in as a substitute for Lille in the 58th minute to make history, as it was the first match-up of Americans in a knock-out round of Champions League competition.
"To see all the guys in the Champions League this year and other Americans, it's amazing," said Pulisic. "It's where I always wanted to play, and I know it's their dream as well. So to see other Americans doing it, it makes me proud."
Lille at home in Stade Pierre-Mauroy, had better control early in the match scoring on a penalty kick in the 38th minute from a handball called on Chelsea's Jorginho.
"They gave us a lot of problems in the first half," said Pulisic. "I think they came out really strong, a lot of energy; was a really good atmosphere in the stadium."
Chelsea would gain control of the match with 56 percent of the possession. Both teams had eight shots, but Chelsea placed half on goal, while Lille had just one.
Lille had shut out the last three opponents in French League 1, but was unable to stop Chelsea as Pulisic tied the game in added time, 48th minute, on the first half, 3–1 aggregate.
Jorginho made up for his earlier handball, providing an "amazing pass. That's what he does," added Pulisic. "So I just had to finish it off;" placing a low drive past Lille goalkeeper Leo Jardim in the bottom left corner.
Lille was unable to take advantage of rare chances in the second half, while Chelsea added another goal in the 71st minute, with a Mason Mount cross from the right flank, that Cesar Azpilicueta was able to redirect into the top corner of the goal off of his knee.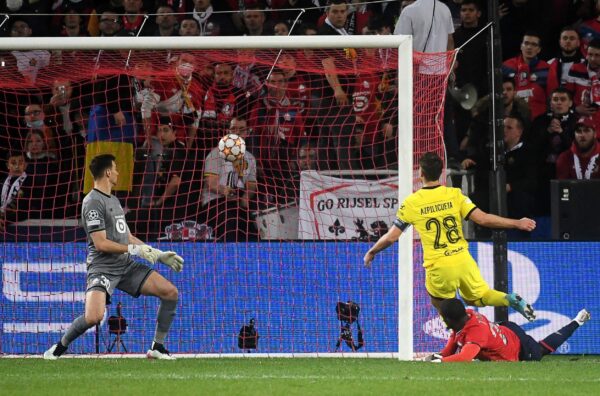 "There's obviously a lot going on, and it was a difficult match," stated Pulisic. "So to come out here and get a result today. We should be really happy about that."
Pulisic referred to the club's situation of being placed for sale by owner Roman Abramovich, as they are forced to operate on a special license imposed by the British government limiting their spending and operations.
"Everyone is calm at the club. The club's culture is about football. Football is the priority at Chelsea, that's why we're focused on what happens on the pitch," Chelsea coach Thomas Tuchel told French TV channel RMC Sport.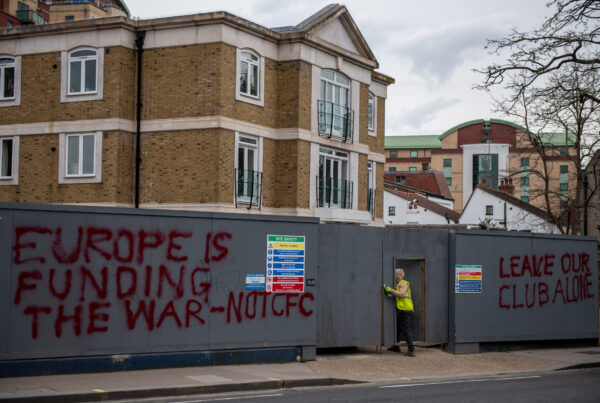 Sanctions from EU
A week following the United Kingdom, the European Union on March 15, also imposed sanctions on Chelsea Football Club owner Abramovich.
The European Council is placing travel bans and freezing his assets as well as those of other Russian oligarchs, 15 individuals in total, and nine entities—all are closely linked to Russian President Vladimir Putin.
The E.U. said Abramovich's business profits provide great revenue to the Russian government and that he has benefited financially from his ties with Putin.
The E.U. sanctions follow a BBC investigation that supposedly revealed that Abramovich purchased the oil company Sibneft at auction from the Russian government for $250 million in 1995, and sold it back to the Russian government a decade later for $13 billion; his lawyers state that there was no criminal activity in his business profits.
Thus, the European Council imposed a fourth package of sanctions targeting key oligarchs, lobbyists, and propagandists pushing the Kremlin's narrative of the invasion of Ukraine.
The council stated that Abramovich "is a major shareholder of the steel group Evraz, which is one of Russia's largest taxpayers. He has therefore been benefitting from Russian decision-makers responsible for the annexation of Crimea or the destabilization of Ukraine."
Unlike the British government, E.U. officials added that the 27-country bloc won't impose sanctions on Chelsea F. C.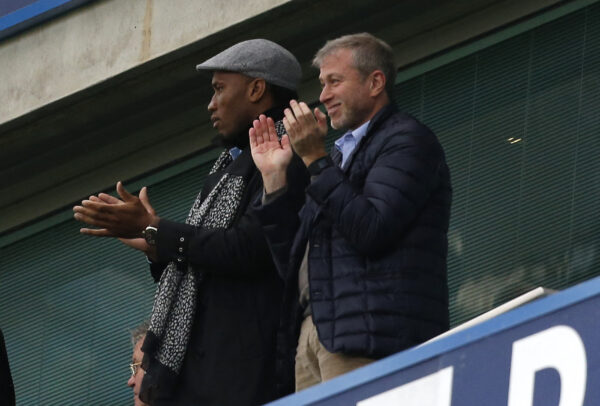 UK Sanctions
On March 10, Abramovich was suspended as the director of the Chelsea Football Club; his assets were frozen and travel bans were put in place by the U.K. government. Six other Russian "oligarchs" were also sanctioned including Igor Sechin, Oleg Deripaska, Dmitri Lebedev, Alexei Miller, Andrei Kostin, and Nikolai Tokarev.
The English Premier League released a statement: "Following the imposition of sanctions by the UK Government, the Premier League Board has disqualified Roman Abramovich as a director of Chelsea Football Club. The board's decision does not impact on the club's ability to train and play its fixtures, as set out under the terms of a licence issued by the government which expires on 31 May 2022."
Abramovich is the primary owner of the private Millhouse LLC investment firm, which owns Chelsea Football Club; they are now limited in spending $26,000 on travel to away matches and approximately $1.17 million on hosting home games.
Chelsea F. C. was placed "for sale," with the asking price of £3 billion ($3.9 billion); Abramovich originally paid $2 billion for the club over 19 years ago and will not be allowed to receive any profits from the sale.
Some English attorneys believe that Abramovich will not receive anything from the sale since all of his assets are frozen by both the U.K. and the EU.