CCP's 'Thousand Talents Program' Recruits in France
In less than a month, Tsinghua University's Alumni Association members in France received two recruitment offers from China. The first notice explicitly stated that the offer is part of China's "Thousand Talents Program," The second said the recruit would focus on critical areas sanctioned or led by the United States, such as chip research and development.
The Chinese communist regime initiated China's Thousand Talents Program, a recruitment program designed to attract talent to China, in December 2008. In the past ten years, several Chinese American scholars who participated in the program have been investigated by U.S. authorities, with some sentenced to prison for violating laws in the United States.
In early February, a WeChat group member of the Tsinghua University Alumni Association in France sent a recruitment notice for China's Thousand Talents Program, promising a confidential process that would not affect work or life abroad. It also claimed that the recruitment notice would "remain valid for more than ten years."
"Fellow alumni, the national Thousand Talents Program, which offers the highest compensation package in China, has begun! The total amount of tax-free personal bonus is about 13 million yuan ($1.9 million), and there is no need to return to China as you can apply online. You will be connected directly with the leaders of the government talent office through WeChat. There is no third party, non-intermediary, the whole process is confidential, and will not affect your work and life overseas," the notice said.
Candidates must meet specific criteria, such as having a doctoral degree, candidates over 40 must hold a position higher than or equal to a director of a well-known company outside China or an associate professor of a university, or young candidates who are under 40 must have worked for more than three years after obtaining a Ph.D.
On March 1, the same person in the alumni WeChat group posted another recruitment notice. He explained that his former teacher in China is now the deputy mayor of Zhenjiang City, Jiangsu Province. He was helping his teacher post the message on behalf of Zhenjiang City to attract talent.
In the "salary and benefits package" he posted along with the notice, a statement at the bottom read, "the specific subsidies may vary slightly depending on local policies, and can be discussed in detail to better suit the wishes of the talent." It can be seen that recruiting overseas talents is not just limited to Zhenjiang City but is a provincial or nationwide initiative.
The areas of particular interest include "advanced computer chips, supercomputers, electronic design automation software, artificial intelligence, information, and telecommunications,"  the group member who posted the notice added.
These are among the key areas the United States includes under tech sanctions.
Chinese Spy Cases in US Related to the Program
Since 2013, several judicial cases in the United States have targeted scientists and scholars with ties to the CCP's Thousand Talents Program.
On May 9, 2022, Dr. You Xiaorong (also known as Shannon You), a Michigan resident who participated in the Thousand Talents Program, was sentenced to 14 years in prison on charges that included stealing trade secrets, economic issues, espionage, and fraud. In addition to the prison term, You faces three years of supervised release and a $200,000 fine.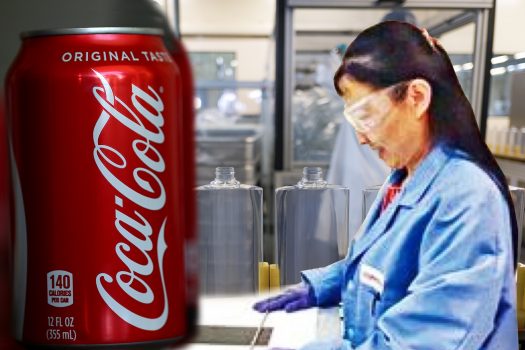 She stole trade secrets of the "bisphenol A-free (BPA-free)" coating formula used on the inside of beverage cans. You gained access to trade secrets while working for The Coca-Cola Company in Atlanta and Eastman Chemical Company in Kingsport, Tennessee. The R&D cost of BPA-free coating formulation totaled nearly $120 million.
You used the stolen trade secrets to start a new coating company in China in partnership with Weihai Jinhong Group Co., Ltd. Their new project received millions of dollars in grants from CCP government agencies, including a "Thousand Talents Program" grant. Weihai Jinhong Group describes itself as China's national enterprise technology center and a national postdoctoral research station.
"The conduct alleged in today's indictment exemplifies the rob, replicate and replace approach to technological development," said Assistant Attorney General Demers.  "Xiaorong You is accused of an egregious, premeditated theft and transfer of trade secrets worth more than $100 million for the purpose of setting up a Chinese company that would compete with the American companies from which the trade secrets were stolen.  Unfortunately, China continues to use its national programs, like the 'Thousand Talents,' to solicit and reward the theft of our nation's trade secrets and intellectual property, but the Justice Department will continue to prioritize investigations like these, to ensure that China understands that this criminal conduct is not an acceptable business or economic development practice," a grand jury announced as reported by DarkReading.
There have also been foreign scientists participating in China's Thousand Talents Program.
Turab Lookman, a former computational physicist at Los Alamos National Laboratory, pleaded guilty in federal court in Albuquerque on Jan. 24, 2020, to a charge of making a false statement to a government investigator about his involvement in the Thousand Talents Program. He faces up to five years in prison and a $250,000 fine.
Former West Virginia University professor Dr. James Patrick Lewis, who pleaded guilty in March 2020, specializes in applying molecular reactions to coal conversion technologies. He signed an employment contract through the Thousand Talents Program in July 2017 with the Chinese Academy of Sciences. Lewis was required to work in China for three consecutive years—no less than nine months per year—to provide research training and publish papers for Chinese Academy of Sciences students in return for a total salary and subsidies of approximately $800,000.
In March 2018, Lewis asked West Virginia University to release him from teaching assignments for the fall 2018 semester, citing the need to care for an upcoming baby. Actually, Lewis was going to work in China while West Virginia University continued to pay his salary.
CCP Overseas Recruitment Continues
After the United States launched investigations into participants in the Thousand Talents Program, the Chinese communist regime ordered towards the end of 2018 that mentioning the Thousand Talents Program explicitly must stop. By April 2020, the term suddenly disappeared without a trace from the internet in China.
China expert Xia Yifan told The Epoch Times on March 4 that he believes the CCP will continue recruiting talent outside China, especially from developed countries.
"I have two reasons for coming to this conclusion. First, the CCP urgently needs to establish economic hegemony and achieve authoritarian political hegemony by out-competing the west. Second, Western countries' anti-plagiarism measures are too weak to combat plagiarism effectively," Xia said.
He further pointed out that although Western countries have recognized the dangers of the CCP's talent recruitment program, they have not established systematic and reliable preventive measures—whether in terms of guiding ideology, establishing a preventive system, or having the means to deal with theft, there is still room for improvement.
"In essence, a modest approach to dealing with rogue thugs is a passive and ineffective way to deal with them," he said.