China Shipyards Rank First in Global Orders, Yet Profits Fell by 20 Percent
News Analysis
China surpassed South Korea in receiving shipbuilding orders in 2021, ranking it first in the world. However, because most orders are for cheap container ships, coupled with soaring steel prices, profits in its shipbuilding industry dropped by at least 20 percent, industry insiders said.
According to data by Clarkson Research Services, a British market research firm focused on the shipping industry, the global order volume of new ships in 2021 was 1846 or 45.73 million compensated gross tons (CGTs), of which China received 965 orders or 22.8 million CGTs, accounting for nearly 50 percent worldwide, and ranking it first in the world; South Korea was second with 403 orders or 17.35 million CGTs, or 38 percent of the total; while Japan ranked third with 9 percent of the total, reported Pulse News on Jan. 3, 2022.
"We received a large number of orders early in the year [2021], but these orders are a huge pressure on us. Those orders were measured at 4500-4600 yuan (about $706-$721) per ton, but now the price of steel has risen to 6000-6500 yuan ($941-$1019) per ton: it is apparently a loss," He Minghui, assistant general manager of Jiangsu Yangzijiang Shipping Group Company, said on the CCTV financial channel in October 2021.
Soaring steel prices will greatly squeeze the profit margin of shipyards as the cost of steel accounts for 20-30 percent of building a single ship, Eworldship said on Oct. 14, 2021.
Chinese media cited the China Association of the Shipbuilding Industry statistics as saying that in the first eight months of 2021, 470 shipbuilding enterprises in China achieved revenues of 182.16 billion yuan (about $28.5 billion), a 10.2 percent increase year-on-year, but total profits were only 1.94 billion yuan (about $300 million), a decrease of 21.8 percent.
The global shipbuilding industry rebounded strongly after the pandemic outbreak, "as many countries needed to import large quantities of food and household and consumable products, which spawned a global freight boom and a corresponding increase in transportation costs," Huang Jun, an economist living in the United States, told The Epoch Times.
Those transport companies, having reaped the highest profits since World War II, are sure to add some new ships to expand their business, added Huang, who is the Chief Economist of the China Enterprise Capital Union (CECU), a Board Member of the Asian Real Estate Association (ASEA), and an Executive Director of the Research Committee.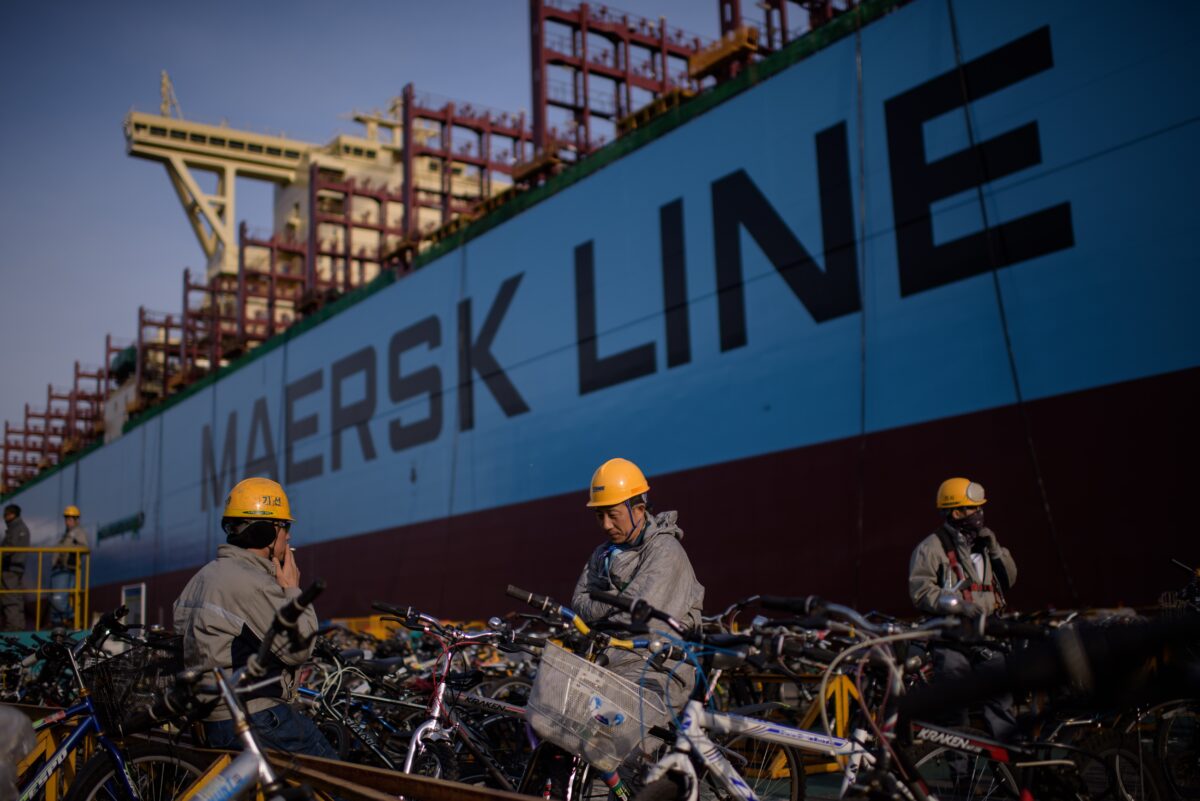 South Korea Surpasses China in High-Value Shipbuilding
South Korean shipping companies continue to hold an overwhelming share of the market for high value-added vessel types such as LNG (liquefied natural gas) carriers and LPG (liquefied petroleum gas) carriers, which bring better profitability.
According to South Korean media, in November 2021, the average price of each ship undertaken by South Korea is $123 million, three times higher than the simpler types China builds for an average price of $35 million.
Of global orders, South Korean shipbuilders commanded 65 percent for high value-added vessels like VLCC (very large crude carrier) and LNG carriers, Pulse News said on Jan. 6.
One South Korean ministry official said, in 2021, the country's total orders for high value-added ships and eco-friendly vessels accounted for 72 percent and 62 percent respectively, Yonhap News, a Seoul-based media, reported on Jan. 6.
Compared with South Korean shipyards, which mainly take orders from foreign shipowners, more than half of the orders taken by China shipyards are domestic, according to a report released by Organisation for Economic Co-operation and Development (OECD) on April 2021.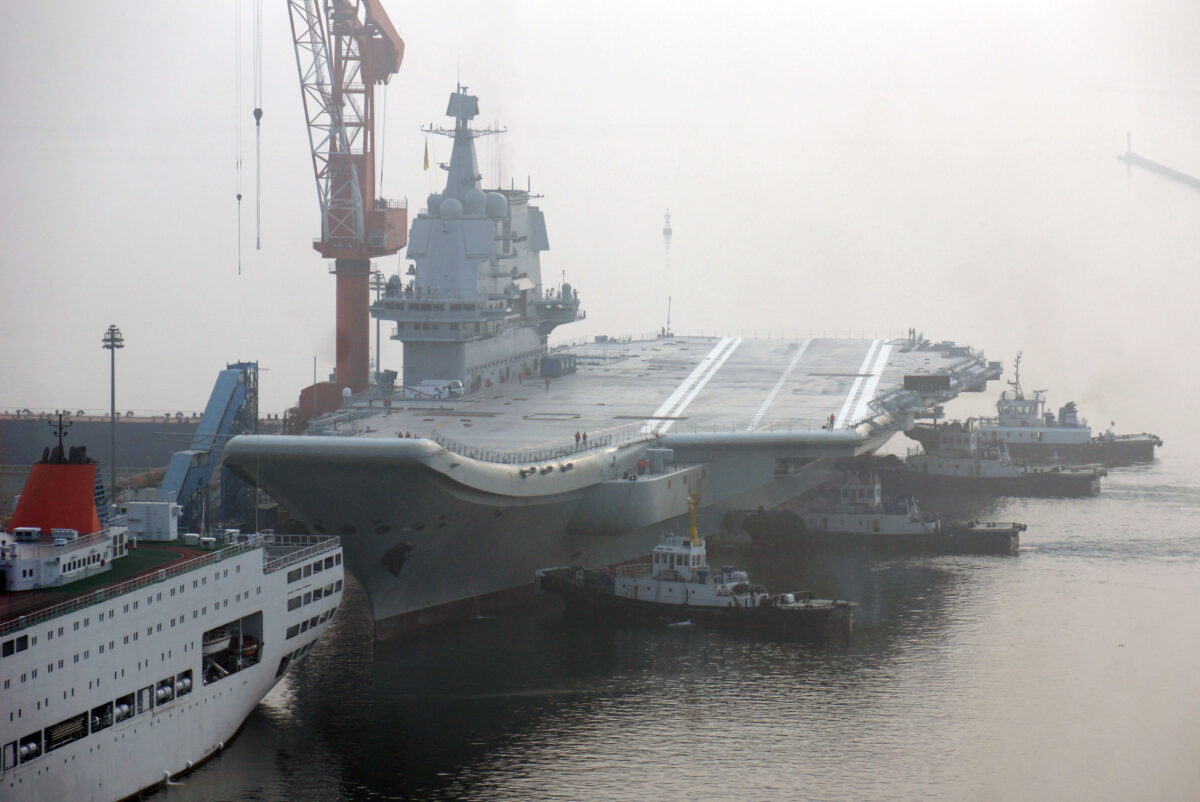 China's Shipbuilding Industry is Under 'State-Run System'
The deformed state of China's shipbuilding enterprises is inseparable from the Chinese Communist Party's (CCP) "state-run system." Shipbuilding is also a state-run strategy of Beijing authorities. Huang said, "it [CCP] eagers (sic) to achieve its strategical goal as being a world industrial power, and on the other hand, it needs to digest domestic steel production in the shipbuilding industry."
According to an August 2021 report by Cato Institute, a Washington-based think tank, China's shipbuilding industry accounted for less than 10 percent of global output in the early 2000s. It was identified as a pillar industry by the Beijing authorities during the eleventh (2006–2010) and twelfth (2011–2015) Five-Year Plans. Since then, Beijing has introduced an unprecedented number of policies aimed at developing China's shipbuilding industry to be the world's largest.
Cato Institute reported that from 2006 to 2013, Beijing gave the shipbuilding industry RMB 624 billion (about $97.8 billion) in subsidies, and the preferential policy resulted in a 140 percent increase in domestic investment in shipbuilding, and a 40 percent increase in their corresponding share of the world market—almost three-quarters of which was achieved by crowding out business in rival countries.
Beijing's support policies have created considerable distortions, generating only 153 billion yuan (about $24 billion) in net profits for domestic producers and 288 billion yuan (about $44.4 billion) in consumer surplus (also known as net consumer gains) for global consumers. Those policies have attracted a large number of inefficient producers, exacerbated the level of overcapacity, and not translated into significant industry profits in the long run, the report said.
As early as March 23, 2017, China's Economic Information Daily quoted a responsible person in a shipbuilding enterprise as saying, "Shipbuilding companies are too hard. In the past, corporate profits could be 20 percent, but now it is quite difficult to maintain 5 percent. Sometimes the profit of a ship can only be equal to the tax."
Wang Yong, director of the CCP's office of Jiangdong Shipyard expressed a similar opinion. He described their current dilemma as "receiving an order is courting death, not accepting an order is waiting for death."
Views expressed in this article are the opinions of the author and do not necessarily reflect the views of The Epoch Times.