Colonial Revival Showplace 'C. Bissell Jenkins House' for Sale
With views of the Low Battery and the Ashley River, this mansion exudes immaculate Southern elegance
One of Charleston peninsula's grandest properties, the C. Bissell Jenkins House on Murray Boulevard, is available for purchase. Built in 1913, the house was the first home located along the new thoroughfare near the Ashley River. Designed by Walker and Burden architects, the mansion is a perfect example of the Charleston Colonial Revival style that became popular in the early 20th century. The asking price for the house, one of the most recognizable in this prestigious part of the city, is $11,200,000.
Monumental in every respect, the property's wonderful Tuscan portico, red tile roof, and rooftop observation deck are perfect complements for the unique location. Situated on a half-acre of landscaped gardens, the house is built from Summerville brick and trimmed in limestone. The three-story main house, its two-story guest house, and the lush grounds and pool face the wide Ashley River, James Island, and Charleston's famous harbor in the distance.
Built by Charleston businessman and banker Claudius Bissell Jenkins, the five-bedroom main house features imposing rooms encased in fine plaster, exquisite mahogany paneling, a wide center hall, and a grand staircase. On the first floor, there's an all-glass morning room, gallery, study, and superbly appointed kitchen.
The second floor of the house features a three-room master suite, which spans the entire front of the mansion and faces the river. This suite has its own piazza, separate laundry room, and a gigantic gym space tall enough for a basketball goal should the new owners choose. There's also a mini-bar on this level. A guest suite takes up the east side of the floor and has its own private sun deck overlooking the formal gardens below.
On the third floor, you'll find another mini-bar and kitchen, a second laundry room, walk-in cedar closets, plus three more spacious bedrooms with en suite baths of their own. A custom-made staircase designed by architect Eddie Fava leads to the rooftop deck with its commanding views of Charleston. Across the gardens below, a reimagined two-story guest house features wonderful views and amenities. The first level has a private suite with bath, while the second level boasts a tasteful main bedroom with master bath.
There's no doubt the prestigious location and the elegance of an age gone by serve to distinguish this property.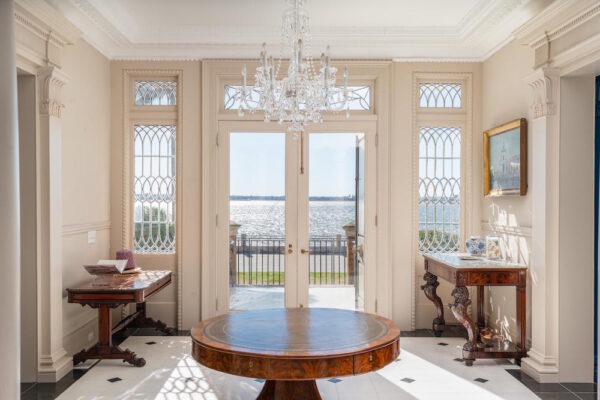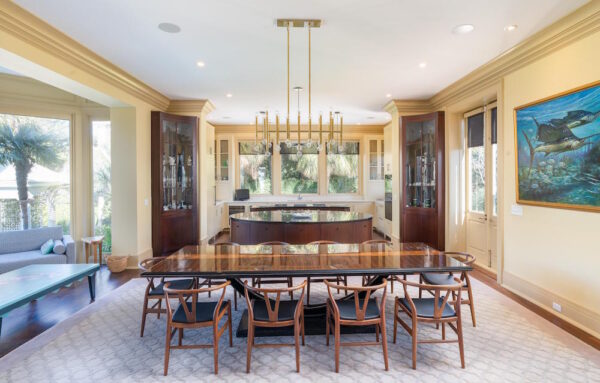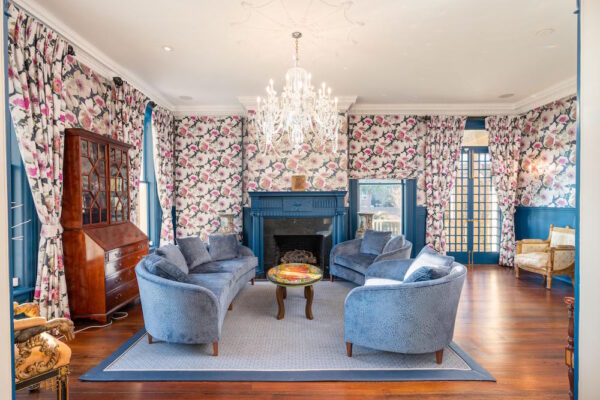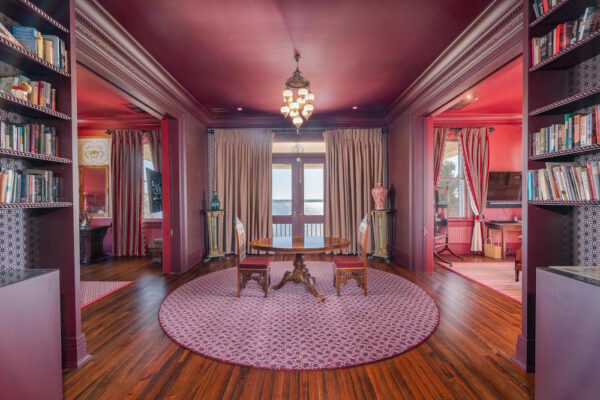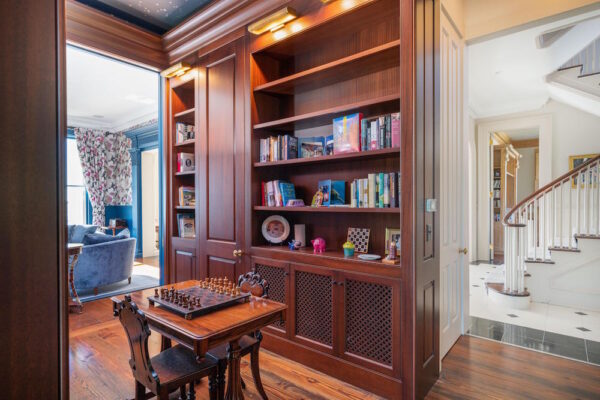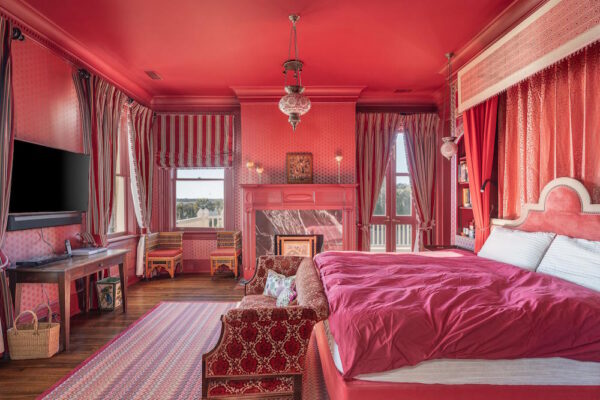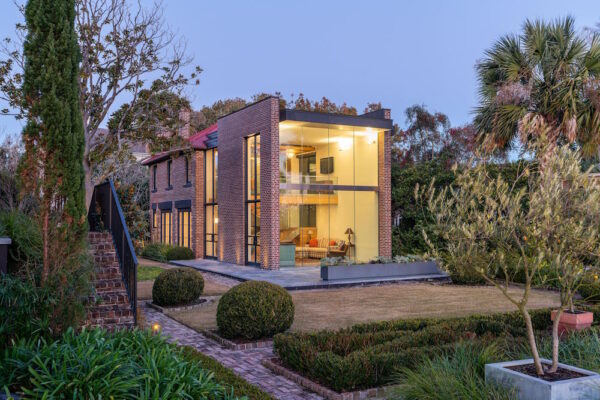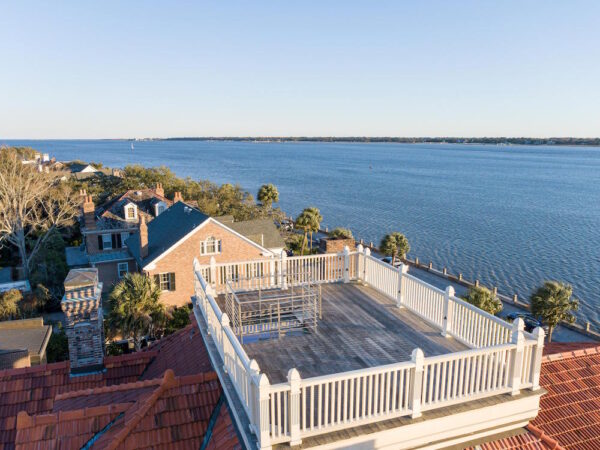 Bissell Jenkins House
Charleston, South Carolina
$11,200,000
7 bedrooms
9,415 square feet
0.5 acres
Key Features:
Charleston Colonial Revival architecture
Prestigious corner property
Commanding rooftop views
Pool and gardens
Contemporary guest house
Agent
Carriage Properties
Charles Sullivan, founding partner
843-266-8006