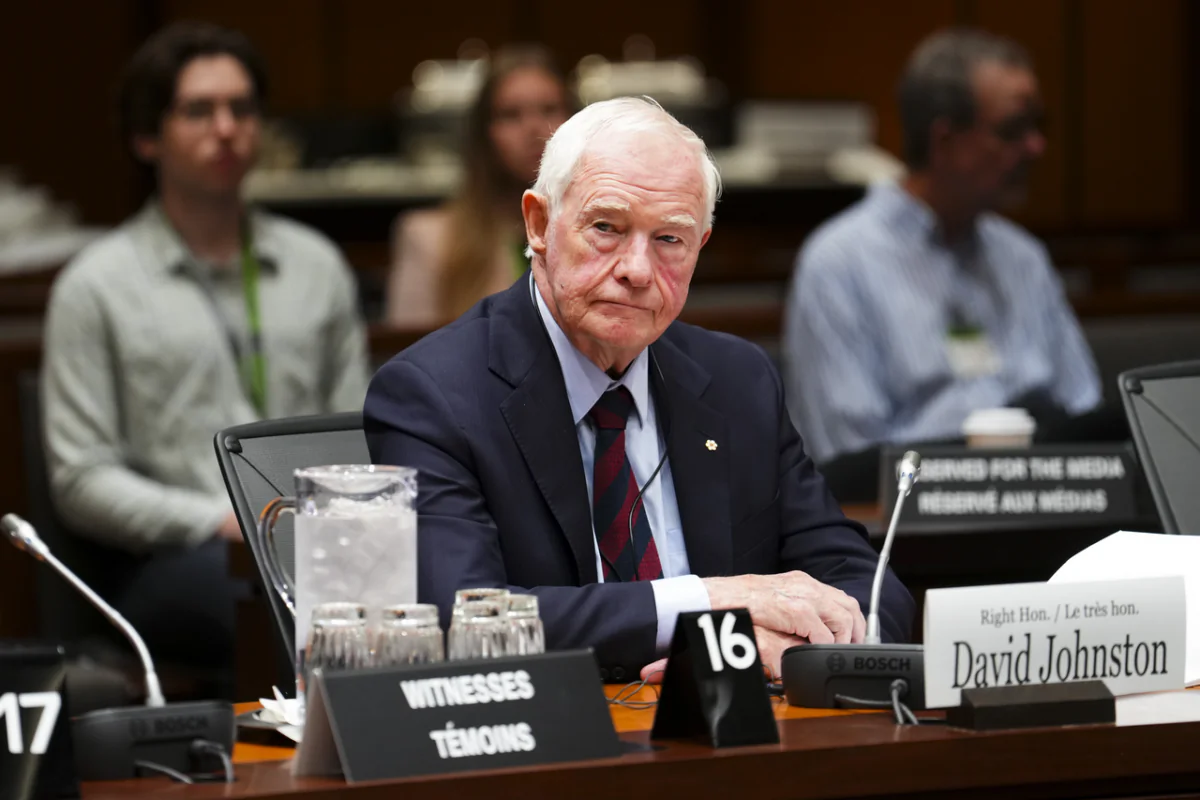 David Johnston, Independent Special Rapporteur on Foreign Interference, appears as a witness at the Procedure and House Affairs Committee on Parliament Hill in Ottawa on June 6, 2023. (The Canadian Press/Sean Kilpatrick)
Former governor general David Johnston resigned from his role as special rapporteur into foreign interference on June 9.
Johnston's appointment by Prime Minister Justin Trudeau was criticized by all opposition parties, who passed a resolution in the House of Commons in May asking him to step down from the role.
Among the concerns cited by opposition parties were Johnston's past ties to the Trudeau family and the Trudeau foundation.
More to come
The Canadian Press contributed to this report.