The Department of Health and Human Services (HHS) on Friday announced the upcoming retirement of David Kessler, the chief science officer who led the Biden administration's COVID-19 response and vaccination efforts for the last two years.
HHS Secretary Xavier Becerra said in a statement Friday that Kessler "worked tirelessly" for decades to address the country's most challenging public health issues, noting that "his work during the COVID-19 pandemic has been no different."
"Whether he was leading our effort to develop and distribute safe and effective COVID-19 vaccines and treatments, or sharing his perspective during daily strategy sessions and data deliberations, Dr. Kessler's contributions to our COVID-19 response have helped save lives," Becerra continued. "I am grateful for the wisdom he has shared with us and wish him the best in his future endeavors."
Kessler served as Food and Drug Administration (FDA) Commissioner from 1990 until 1997. He later became dean of Yale's medical school before being named co-chair of the Biden transition's COVID-19 task force in January 2021.
He led Operation Warp Speed, a government initiative to speed up the development of COVID-19 vaccines and therapeutics. He also aided attempts to increase the number of vaccination sites across the United States.
Kessler and his team oversaw efforts to achieve Biden's goal of getting 100 million jabs in arms in his first 100 days in office. Biden took office at a time when very few Americans had received a COVID-19 shot, and vaccination distribution was still ramping up.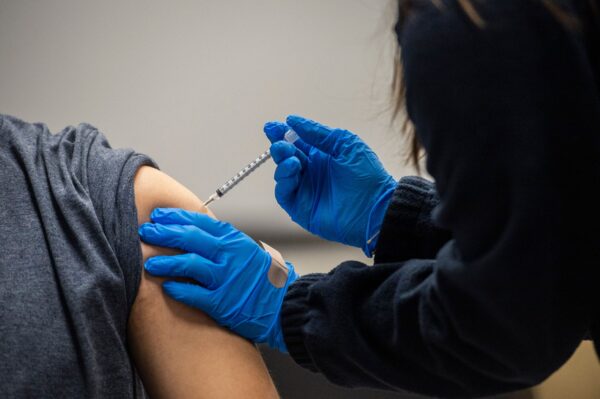 White House colleagues took to Twitter to acknowledge Kessler's departure. 
"There has been no more valued and trusted wise advisor to the @POTUS on scientific and medical matters than Dr. Kessler. He will be GREATLY missed," Ronald Klain, White House chief of staff, said.
White House COVID-19 response coordinator Ashish Jha called Kessley "an extraordinary public servant."
"A privilege working with Dr. Kessler Every day for two years, David has been laser focused on ensuring we had enough vaccines and treatments for the American people," he said.
The Epoch Times contacted the Department of Health and Human Services for further comment.
Waning Efficacy
Kessler departs at a time when U.S. health officials acknowledge the waning effectiveness of COVID-19 vaccines.
In August 2022, Centers for Disease Control and Prevention (CDC) Director Rochelle Walensky stated that COVID-19 vaccines could no longer prevent transmission.
"Our vaccines are working exceptionally well. They continue to work well for Delta with regard to severe illness and death, they prevent it. But what they can't do anymore is prevent transmission, " she told CNN in an interview.
The emergence of new variants has led to waning vaccine efficacy against infection, hospitalization, and severe illness, prompting a push for booster shots.
Despite this, the CDC and FDA have continued to promote vaccination during the pandemic, despite the lack of evidence supporting the vaccines and refusal to release safety data, as reported by The Epoch Times. The agencies have also repeatedly refused to release COVID-19 vaccine safety data, The Epoch Times previously reported.
The Epoch Times also reported that U.S. officials are spreading misinformation about COVID-19 vaccines, including unsupported claims about their effectiveness and safety.
Fauci Retirement
Dr. Anthony Fauci, another prominent figure in the U.S. COVID-19 repose, was slated to step down from heading the National Institute of Allergy and Infectious Diseases (NAID) by Dec. 31, 2022. It isn't clear if Fauci has officially stepped down yet.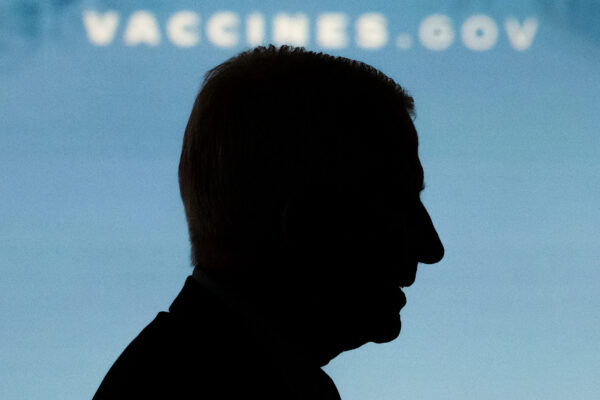 In August 2022, both Fauci and NIAID said that he would be stepping down from his federal positions by the end of December. As of Jan. 1, NIAID's website still listed Fauci as the director of the agency.
"At the end of this month," NIAID said in a statement in December, "Dr. Anthony Fauci, Director of NIAID, will step down from the role he's held since 1984."
Fauci said in the statement that while he's "moving on" from his current position, he is "not retiring."
"After more than 50 years of government service, I plan to pursue the next phase of my career while I still have so much energy and passion for my field," Fauci said.
The Epoch Times contacted the federal health agency on Friday for comment about Fauci's current status.
Republicans in Congress have strongly criticized Fauci over his agency providing funds to a third-party research organization to study bat coronaviruses at a laboratory in Wuhan, China, where COVID-19 emerged. In 2021, some U.S. intelligence officials released an inconclusive report saying they believe the coronavirus had emerged from the laboratory.
In December, Fauci told The Guardian that his agency used its "best judgment and our analysis of what was going on" when making recommendations on the U.S. COVID-19 response. He said that nobody "got it completely 100-percent right" and, citing a situation of a New York City hospital "getting overrun," he contended, "you had to do something pretty significant to slow that down."
Zachary Stieber, Jack Phillips, Eva Fu, and Mimi Nguyen Ly contributed to this report.