Dog Who Was 'Hours Away From Death' Recovers Under Loving Care of Vet Nurse, Who Adopts Him
A starving, skeletal dog who rescuers feared was hours away from death if left unattended has made an amazing transformation. He is now enjoying a second chance at life with his adopter—a vet nurse who fell in love with him during his recovery.
Seb, 11, is a rough-haired collie who was rescued by the RSPCA from a property near Stockton-on-Tees, England, after a call from a member of the public. He was one of three dogs found abandoned at the property after their elderly owner passed away in February, according to an RSPCA statement.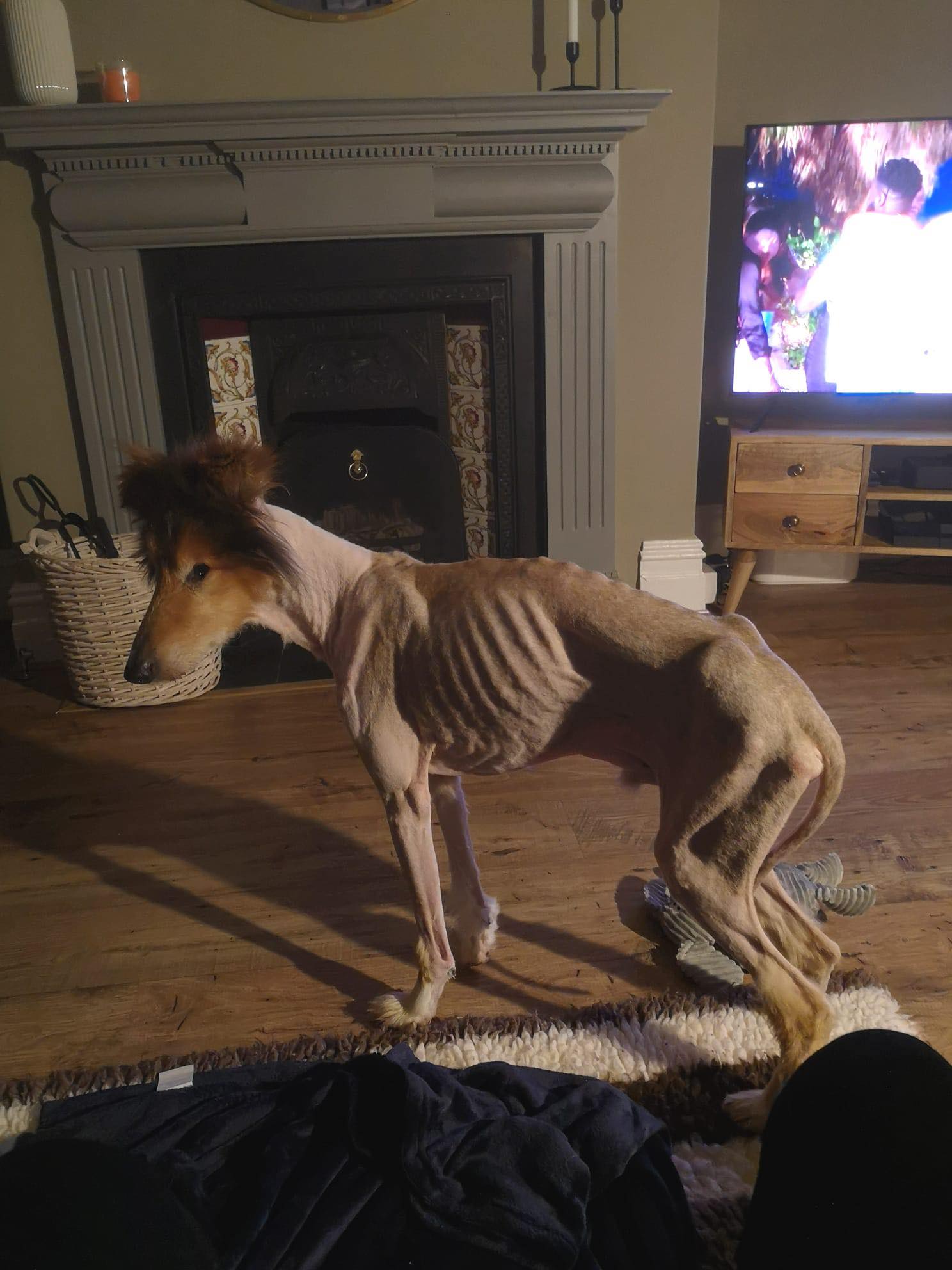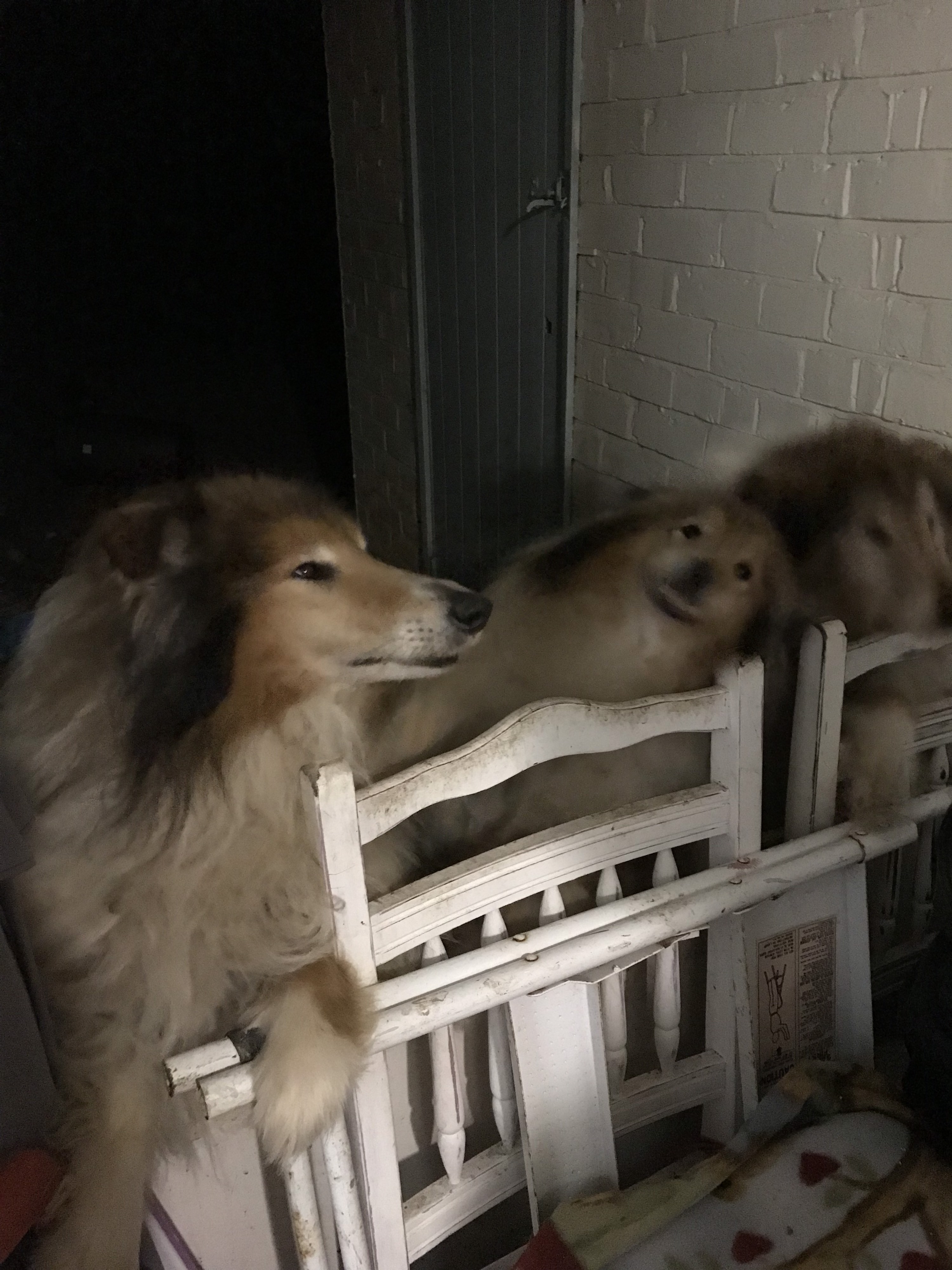 Vet nurse Nicole Burn, of Stanhope Park Vets in Darlington, said that the collie was in a "terrible state" when he and the other pets were picked up by animal rescue officer Ruth Thomas-Coxon.
"We believe he was hours away from death," said Nicole, 28. "When we lifted him onto the examination table at the vet's, there was just nothing on him. He then had to have his matted fur shaved off under anesthetic, and we were all shocked to see how his spine and bones protruded through his skin. He was so emaciated."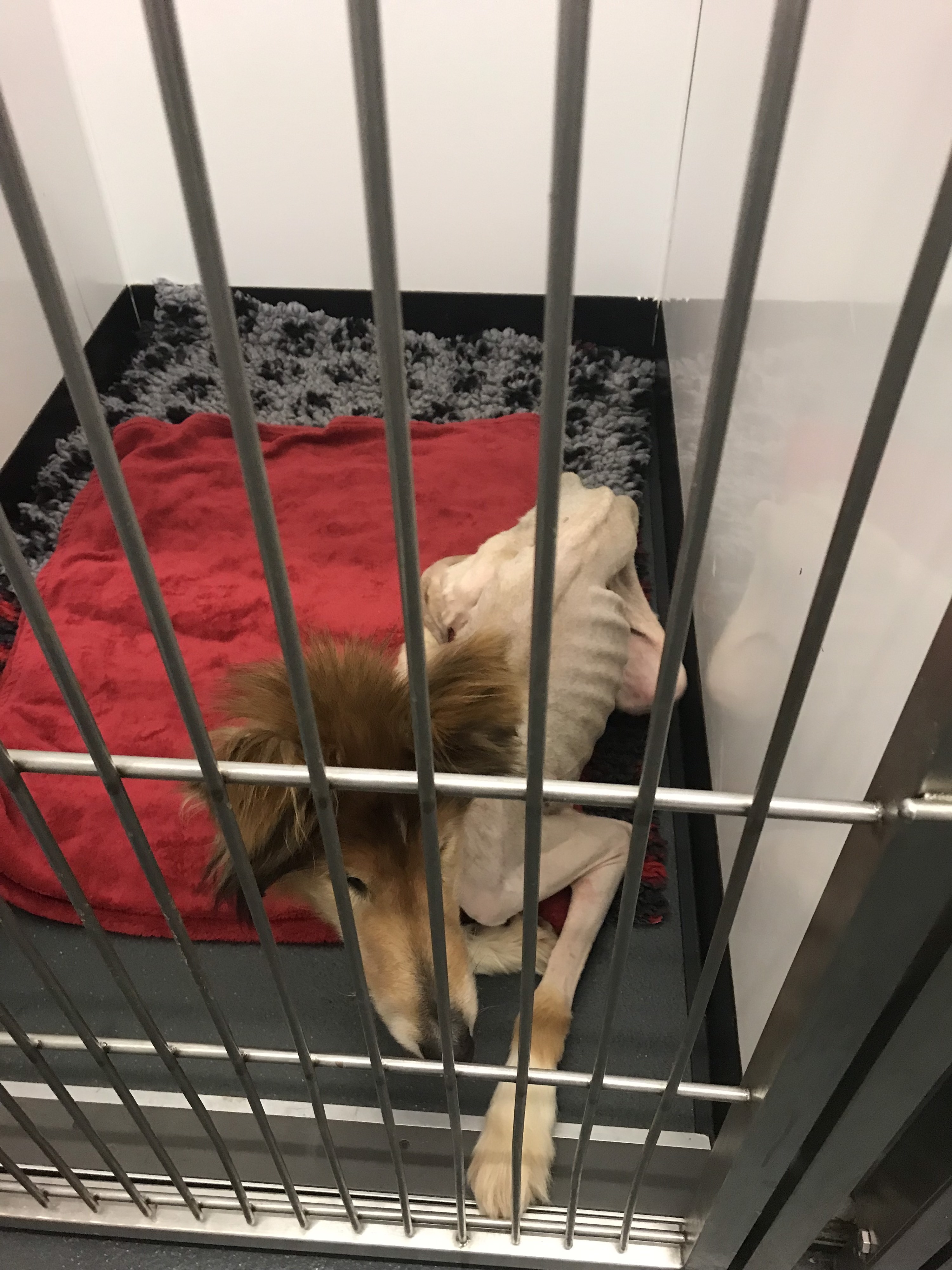 Seb weighed only 12.2 kilograms (27 pounds) at the onset of his treatment. Ruth worried whether the "gravely ill" senior dog would have the strength to pull through. However, after Nicole took Seb under her wing, within two months, his weight had climbed to a healthy 19.9 kilograms (44 pounds).
During this time, Nicole, who has grown up with rough-haired collies, fell head over heels in love with Seb. When the canine was declared ready for rehoming, she jumped at the chance to adopt him.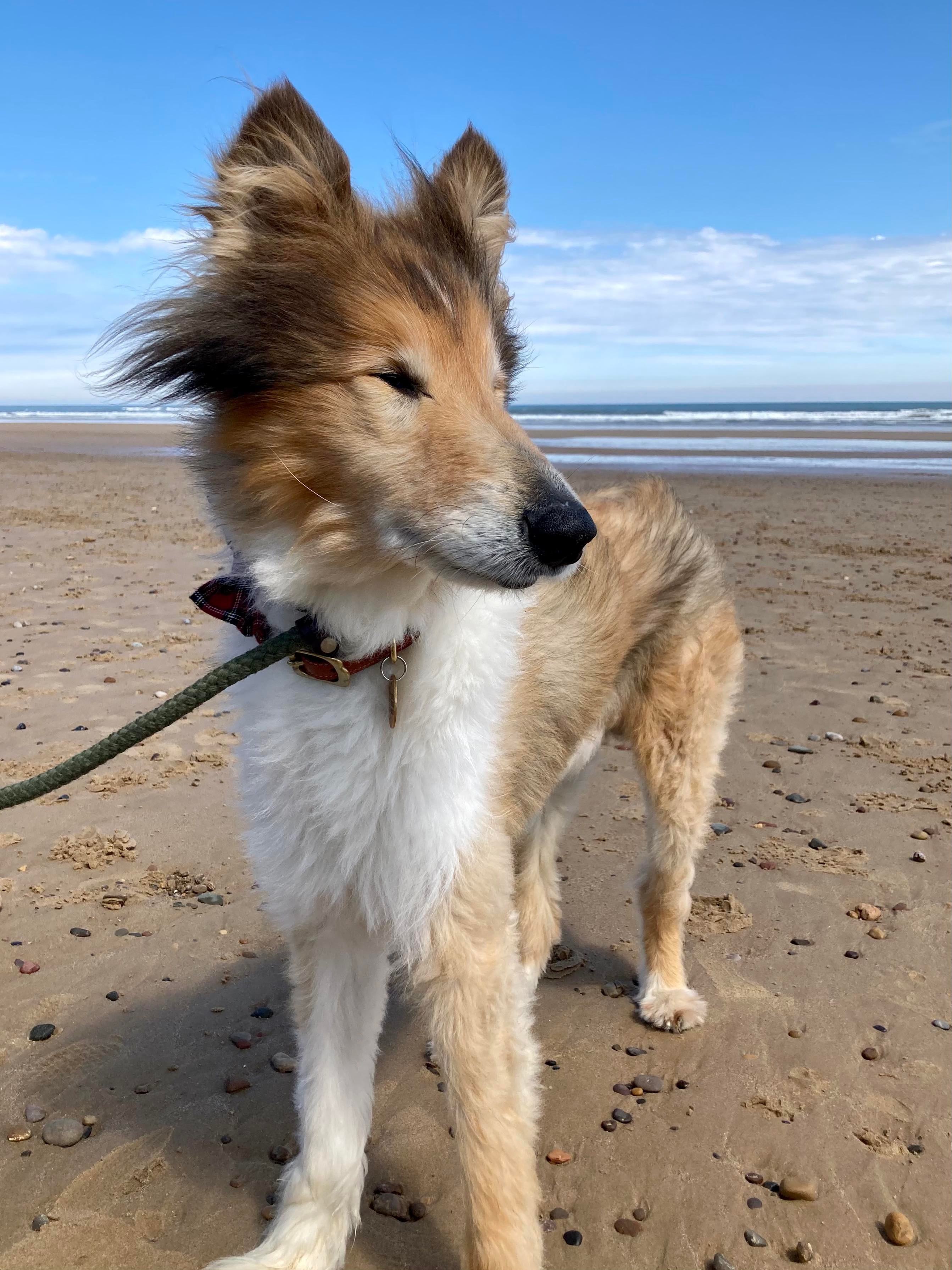 Nicole said: "I bonded with him straight away, and now he is never too far away from me. He has been through some tough times, but he is so happy and content and he comes to work with me every day. He is a perfect fit in my life."
Ruth, echoed the same sentiments as Nicole, adding that Seb is now "loving life with Nicole, who adores him."
RSPCA officials celebrated the adoption in a Facebook post, writing, "Looking at stunning Seb now, it's hard to imagine that he was ever that bag of bones we rescued!"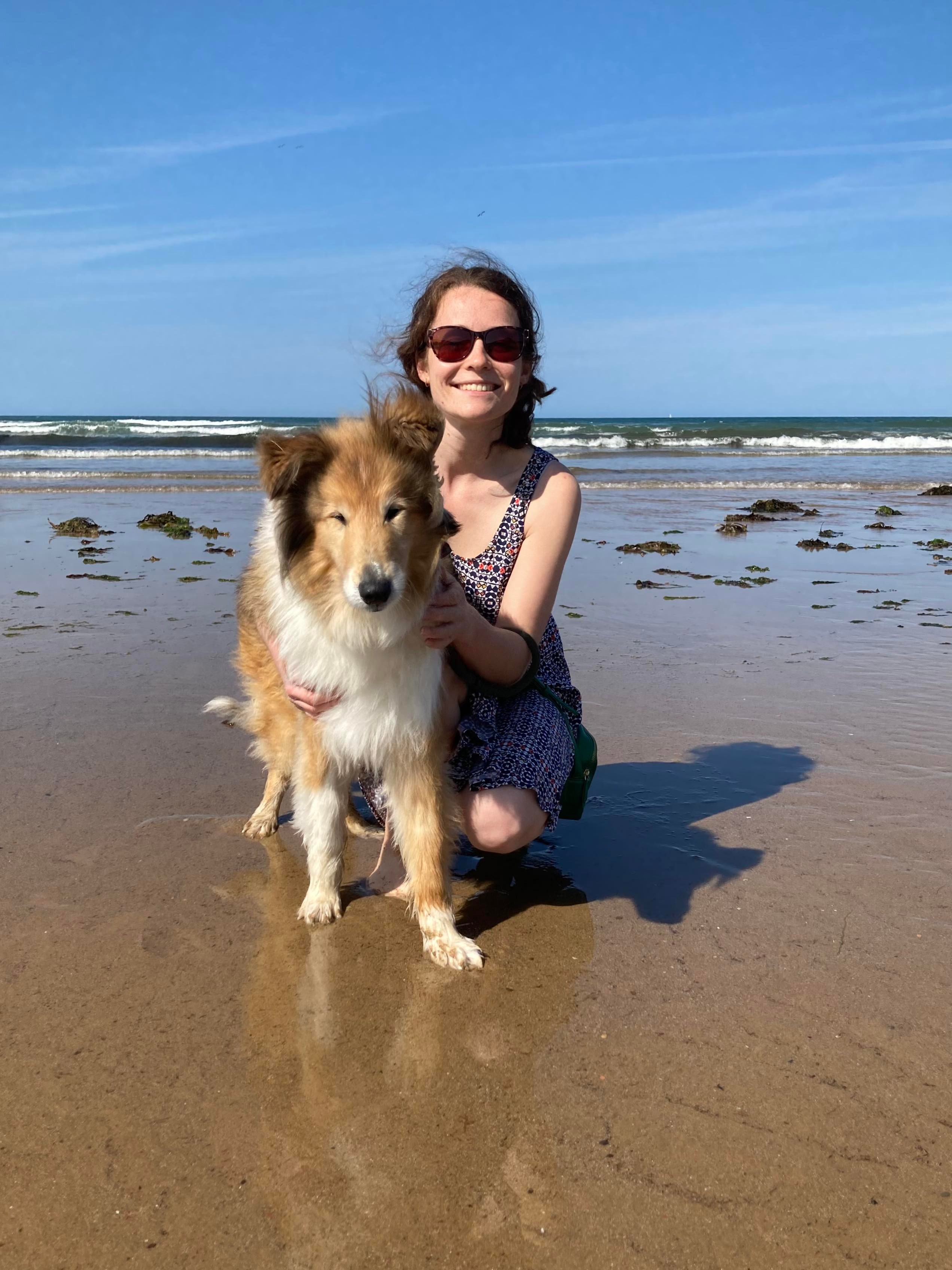 As the largest animal welfare charity in the UK, the RSPCA receives approximately 90,000 calls to its cruelty line every month, and investigates 6,000 reports of deliberate animal cruelty. These numbers soar in the summertime, according to the RSPCA's statement.
The charity is running a Cancel Out Cruelty fundraising campaign to cope with the demand and to help ensure that other animals, like Seb, get the second chances they deserve.
Share your stories with us at emg.inspired@epochtimes.com, and continue to get your daily dose of inspiration by signing up for the Inspired newsletter at TheEpochTimes.com/newsletter