Dylan Thomas's Nostalgic Return to Childhood
NEW YORK—When one enters the mainstage theater of New York's Irish Repertory Theatre, one is pleasantly startled by the presence of numerous silvery-white Christmas trees adorning the stage.
Six simple hard-back chairs have been lined up downstage. Pianist David Hancock Turner is playing soft, possibly Christmas music. The six actors enter and take their seats. And the show proceeds.
Welsh poet Dylan Thomas's story is based on his own life experience, as a young boy in Wales. But it can be extrapolated to apply to any young person living in a semirural setting.
Director-adaptor Charlotte Moore has made judicious changes and has added music to the mix, with several songs written by her. For instance, there's her "Take My hand, Tomorrow's Christmas."
And we're treated to Thomas's text in which "It snows and it snows and it snows. And it snows." There are snowball fights. One brother knocks his sibling down with a large snowball. The lad gets up and they walk together into the house.
Arguably, the high point of the text is the telling of what happens on Christmas day. It's attended by numerous aunts and uncles. After a sumptuous feast, all retire to the living room, where the uncles smoke their pipes heartily; the decorous aunts take a touch of wine—very mild wine, of course.
Then one of the aunts saunters out to the backyard, wine glass in hand, and somewhat tipsily sings out her joy to anyone or anything that may be listening.
One particularly delightful element is the poem "Miss Fogarty's Christmas Cake," here set to music by C. Frank Horn. All the neighbors feel they must attend her doings annually, in spite of her cake being dizzily overladen with all the sweets and fruits she can muster. They feel they might die from it, but they remain loyal to the tradition.
Traditional songs include "All through the Night," "God Rest the Merry Gentlemen," and "Deck the Hall," plus, of course, numerous original works.
Performances are top-notch, with singing-actors Kerry Conte, Ali Ewoldt, Jay Aubrey Hones, Kylie Kuioka, Dan Macke, and Ashley Robinson deserving the highest praise.
The show has sentiment, and more than a little sentimentality. But why not? It's Christmas, and this performance makes a terrific way to spend an evening or afternoon.
Set is by John Lee Beatty; costume design by David Toser; lighting by Michael Gottlieb.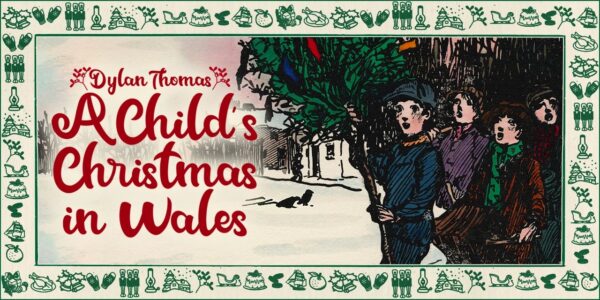 'A Child's Christmas in Wales'
Irish Repertory Theatre
132 W. 22nd St., New York
Tickets: 212-727-2737
Runs: 1 hour, 25 minutes
Closes: Dec. 31, 2022