Elon Musk Says 'It's a Fixer Upper of a Planet': Can We Live on Mars?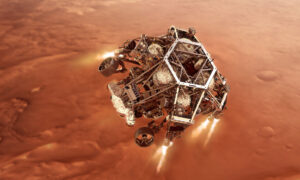 Tesla Inc. CEO Elon Musk took to Twitter to add some thoughts on his goal to make life on Mars a reality.
"Mars may be a fixer upper of a planet, but it has great potential," Musk said in a tweet on July 15. When asked about his time frame for creating a self-sustaining civilization on the red planet, he responded, "20 to 30 years from first human landing if launch rate growth is exponential," adding that this "assumes transferring ~100k each rendezvous and ~1M total people needed" to make a fully independent society.
Mars may be a fixer upper of a planet, but it has great potential!…



Source link