Ethereum Co-Founder Vitalik Buterin Celebrates Bear Market
The cryptocurrency sector enduring a potential bear market is welcoming news, says Vitalik Buterin, the co-founder of the Ethereum blockchain.
Speaking in a recent interview with Bloomberg, Buterin purports that the industry would benefit from entering another "crypto winter." So far this year, token prices have experienced an immense slide.
"The people who are deep into crypto, and especially building things, a lot of them welcome a bear market," he told the business news network.
"They welcome the bear market because when there are these long periods of prices moving up by huge amounts like it does—it does obviously make a lot of people happy—but it does also tend to invite a lot of very short-term speculative attention."
The last crypto winter occurred in 2018. Since then, protocols, virtual currencies, and the broader technology have blossomed.
Today, the sector enjoys a market capitalization rate of $1.7 trillion and oversees nearly 18,000 cryptocurrencies. Bitcoin and Ethereum account for almost two-thirds of the market share.
Buterin, a 28-year-old crypto billionaire, explained that too much speculation and market manipulation schemes exist in this corner of the marketplace.
"The winters are the time when a lot of those applications fall away, and you can see which projects are actually long-term sustainable, like both in their models and in their teams and their people," he added.
The co-founder of the second-largest cryptocurrency is unsure if this is a bear market or if crypto is emulating the volatility and downward performance in the overall financial markets.
Ethereum prices have slumped nearly 30 percent year-to-date, falling below $2,600.
Buy the Dip?
Over the last two years, armchair traders have become synonymous with the buy-the-dip mentality, scooping up many stocks and cryptocurrencies that show the slightest decline.
Hertz enjoyed a tremendous rally after it collapsed below $1. AMC soared following its drop to around $2 a share. The same developments were situated in GameStop, BlackBerry, and a wide range of other so-called meme stocks.
Cryptocurrency was no different.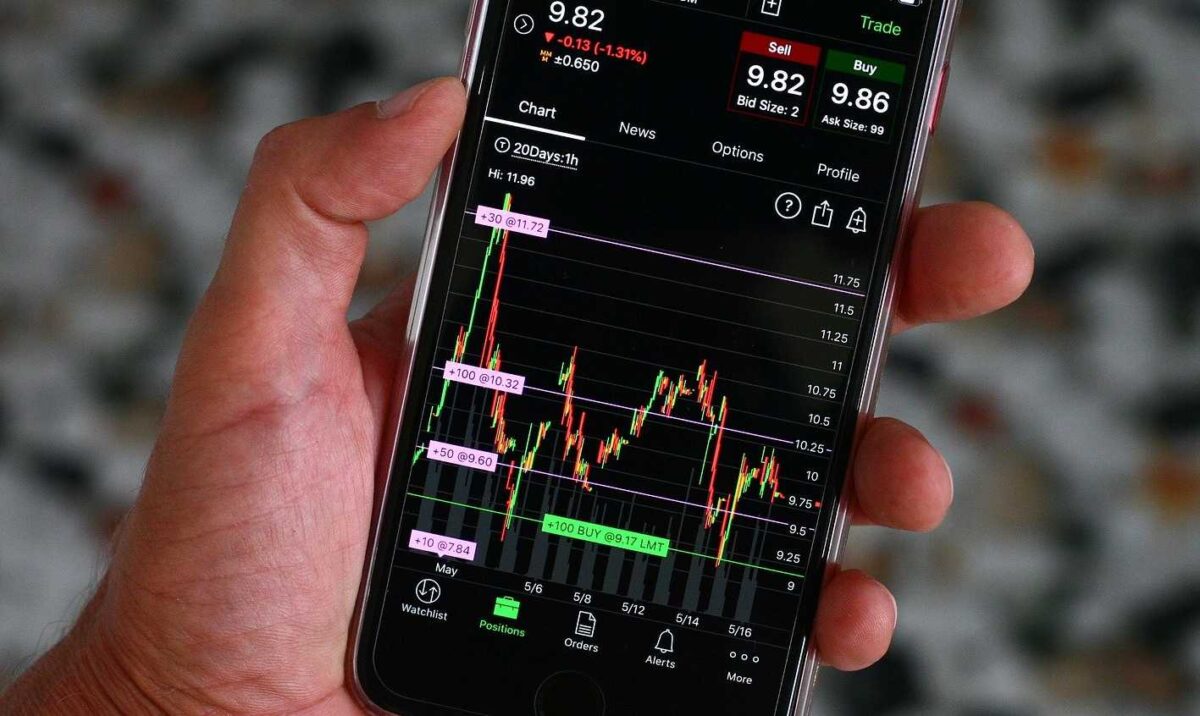 The market data show that retail investors continued to buy the dips across the crypto ecosystem, supporting coins that ate away at the Bitcoin-Ethereum dominance.
At the bottom of the COVID-induced market meltdown on March 23, Ethereum prices skyrocketed from $131 to a record high of $4,865 in November.
Will the same event occur again this year?
Not in this inflationary environment, says Dan Raju, CEO of Tradier, a fintech and brokerage services firm.
"The recent inflation numbers had a negative effect on prices of popular cryptocurrencies like Bitcoin and Ethereum. This tells me that retail investors do not consider crypto to be a safe haven against inflation," Raju told The Epoch Times. "By and large, most retail investors look at crypto as a speculative asset."
This might be a cooling off period for the industry, which could be good news for long-term investors entrenched in crypto.
In the meantime, developers might take the time to establish new protocols, improve old ones, and embrace regulation. The rise of meme coins and joke coins could also dissipate since the pumps and dumps might wind down without enormous volatility and volumes.
But it is the regulation part that serious investors are championing.
Institutional investors have been embracing cryptocurrency as trading platforms have integrated digital tokens into their systems over the last year. Wall Street titans have also been pouring into crypto, prompting many power players to advocate for greater regulation and consumer protections.
Gary Gensler, the U.S. Securities and Exchange Commission (SEC) chairman, has been working to instill more confidence into the stock market, including cryptocurrency.
In an interview with MarketWatch, he revealed that he would target exchanges, such as Coinbase and FTX, that sell unregistered securities. Gensler's goal is to apply more significant enforcement action on the market to renew public trust.
He told the news outlet that "90% to 95% of the activity in the lending and trading of crypto happens on a platform."
"That activity, centralized on those platforms, they need the investor protection, the market integrity, and anti-manipulation rules. I think the problem is, right now, the public isn't well protected and there's a lot of folks who are going to get hurt."
Raju agrees that regulations will facilitate more adoption of crypto, further legitimizing the asset class.
"I expect the regulation of crypto in 2022 will encourage more brokerages to better service and offer newer crypto platforms," he said. "Retail investors see regulation as a good thing for crypto because it legitimizes the asset class, especially as institutional adoption increases."
No matter what happens, it will be difficult convincing some prominent names on Wall Street.
'A Venereal Disease'
Charlie Munger, the vice-chairman of Berkshire Hathaway Inc, rejected crypto during this year's shareholder Q&A session. He slammed cryptocurrencies as "beneath contempt," arguing that their only objectives are for tax evasion and illicit activities.
"I wish it had been banned immediately," Munger stated.
"I'm proud of the fact I've avoided it. It's like some venereal disease."