The unsavvy adventurer might easily miss the treasures hidden in the remote, mountainous jungles located deep in central Vietnam. Yet, if you know where to look, just meters below these timeless limestone crags lie wonders surpassing our wildest dreams.
Carved by a vast network of underground streams over thousands of years, a massive, sprawling cave system litters the province of Quang Binh—where the largest cave in the world, Son Doong, resides; though that's an adventure for another day.
There is another hidden gem in this locale, one that has long gone unseen, tucked away in the pristine jungles of Thung Valley, near the Laotian border.
Located along the Hung Thoòng stream, one of the most magnificent subterranean grottos known to locals has been explored here only by a select few over the past decades.
We speak of Hung Thoòng Cave, which was just recently opened to visitors in January 2023, though their numbers are being kept down to preserve the pristine area and its subterranean wonders.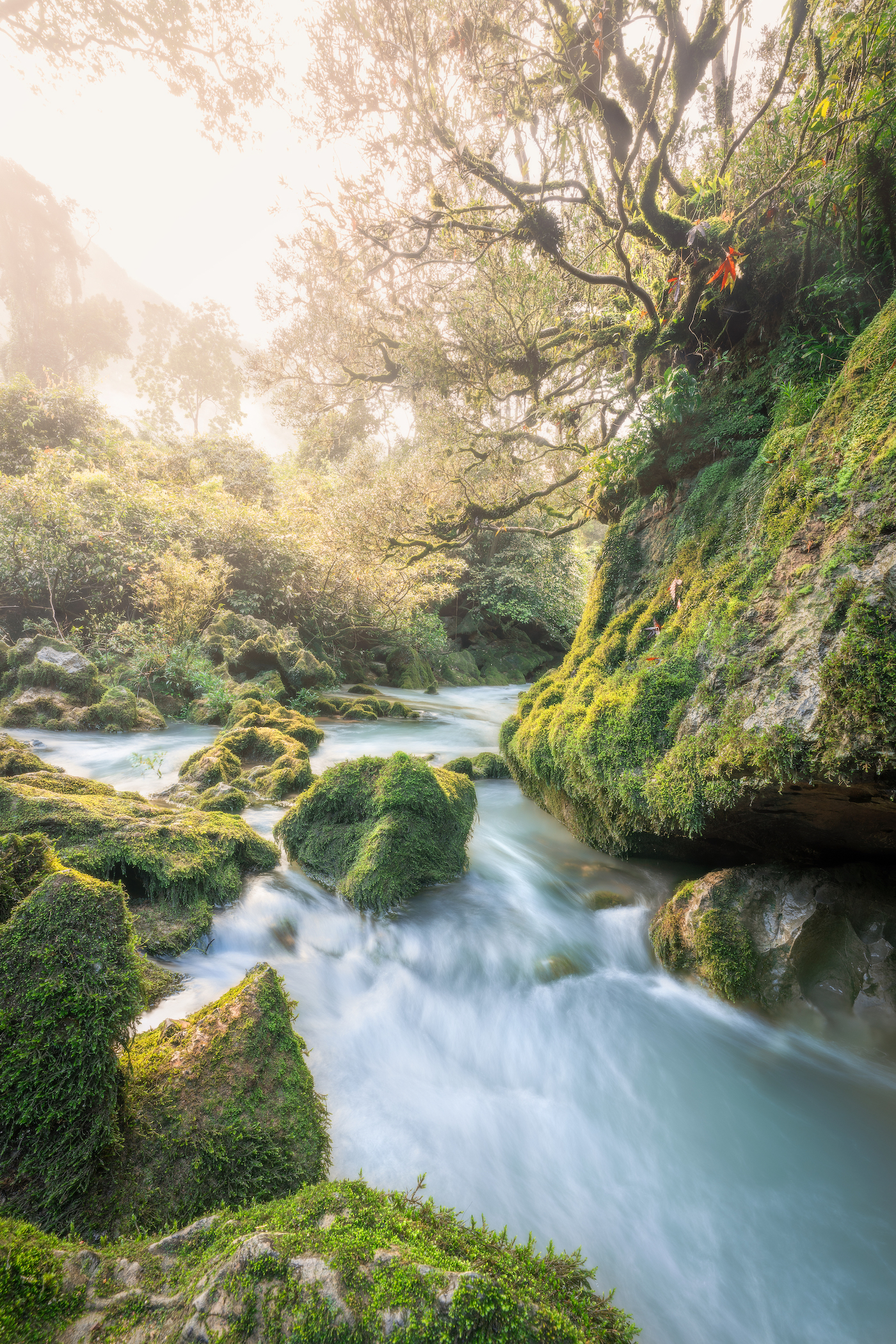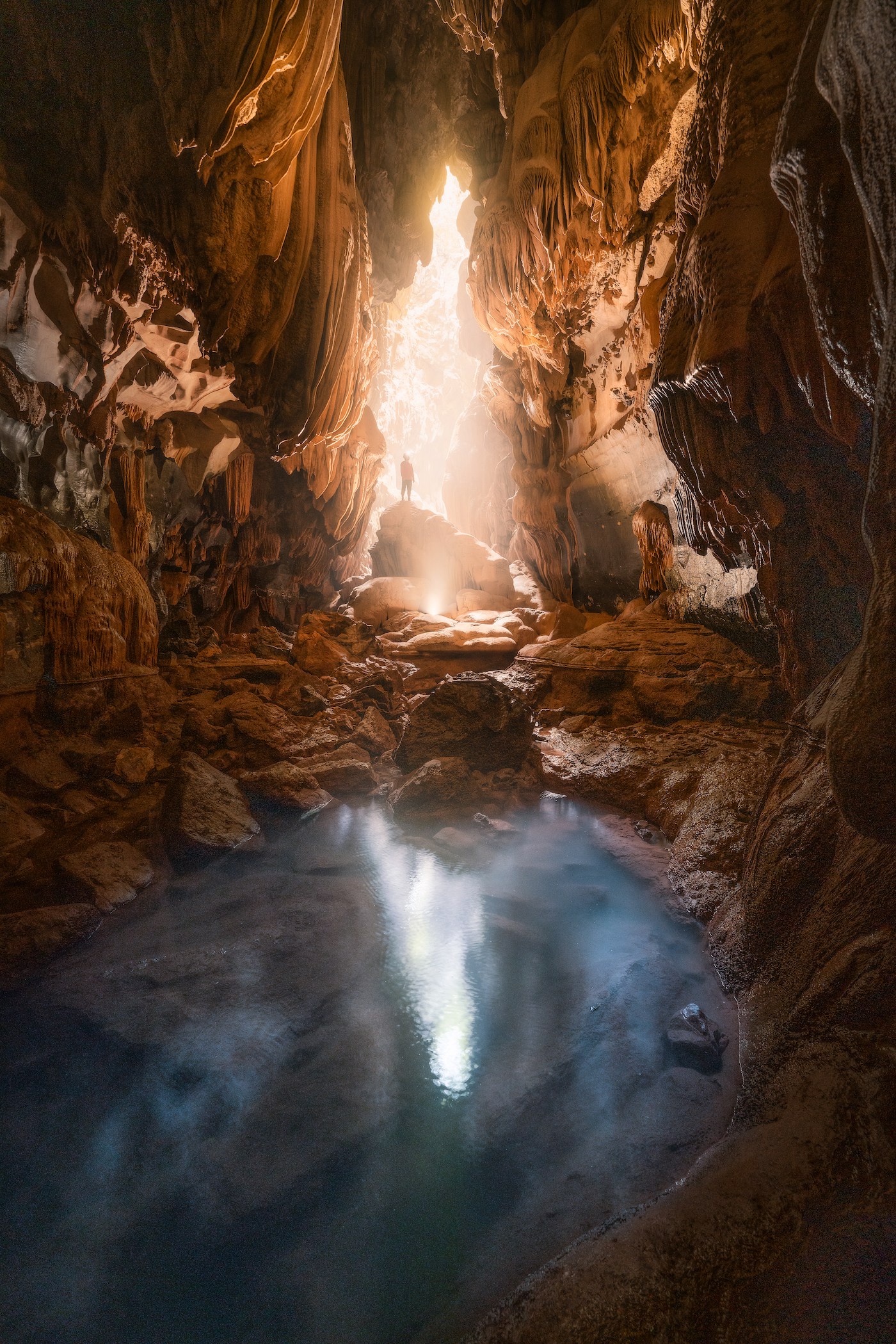 Discovered in 1993 by local jungle men, the cave system was meticulously surveyed the following year by British spelunkers.
Recently, visitors set out on the very first public explorations of the spectacular hollows to appreciate their singularly sublime and ornate beauty.
"Hung Thoòng cave system is the only [local system] that has very beautiful cave formations," Phong Nha-based cave guide Leo Nguyen told The Epoch Times. "It's all about the combinations of rock formations and water in there.
"It's super beautiful compared to other cave systems in the area."
Over 400 caves like this one have been discovered in these mountains, in Phong Nha-Ke Bang National Park, Nguyen said. They have helped generate local tourism business and allowed locals gainful work while supplanting illegal activities such as poaching.
The first day of a three-day cave expedition sets out from the starting point known as Kilometer 17, off 20 Quyet Thang Road.
Good hiking boots are required for the slippery march through the wet jungle, beginning at 9 a.m., en route to the cave system. After just over an hour, one is met with the first of many miraculous scenes—a formation known as Nightmare Sinkhole.
A precipitous plunge penetrates some 850 feet (250 meters) below the jungle floor into a part of the Hung Thoòng Cave network called Tra Ang Cave.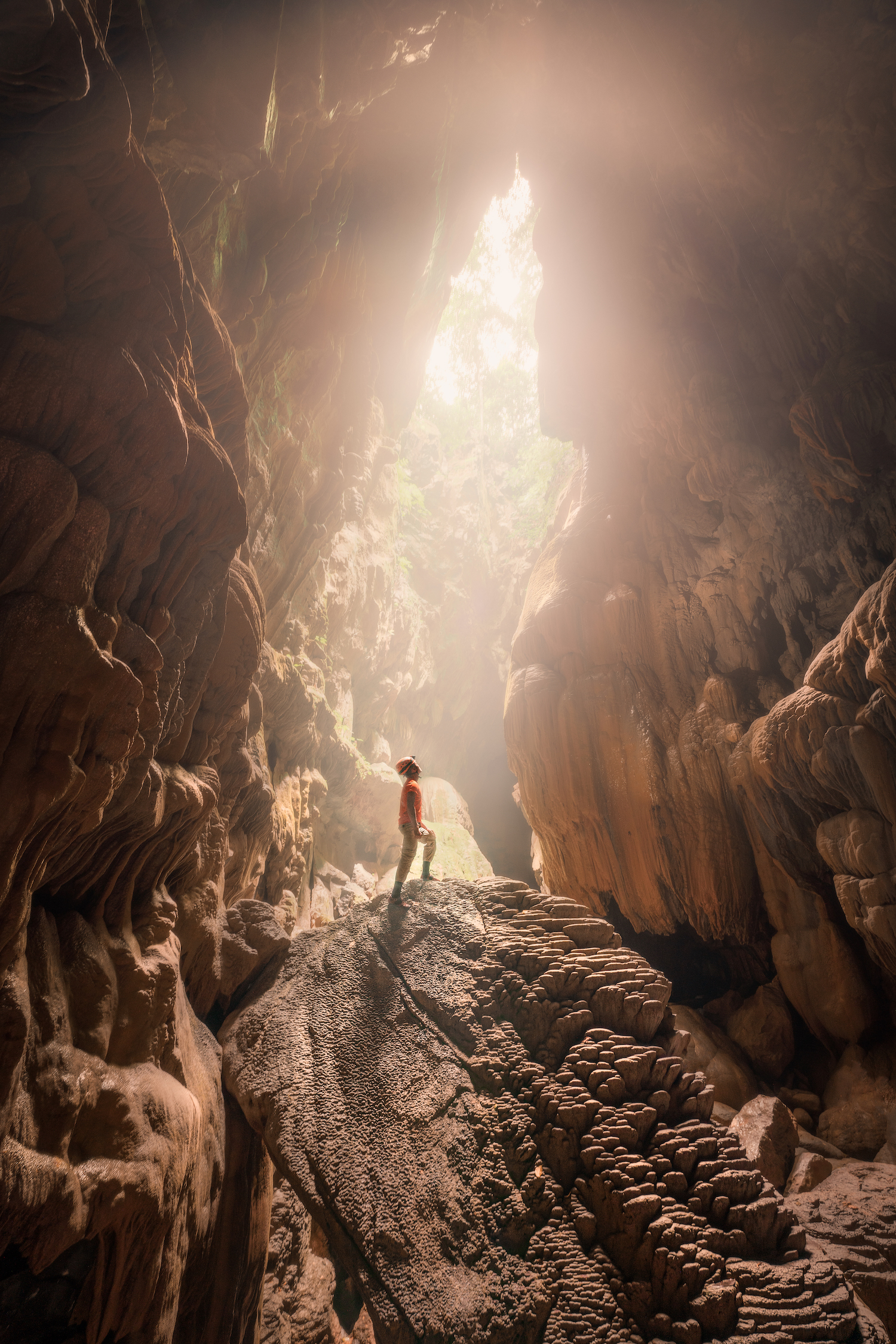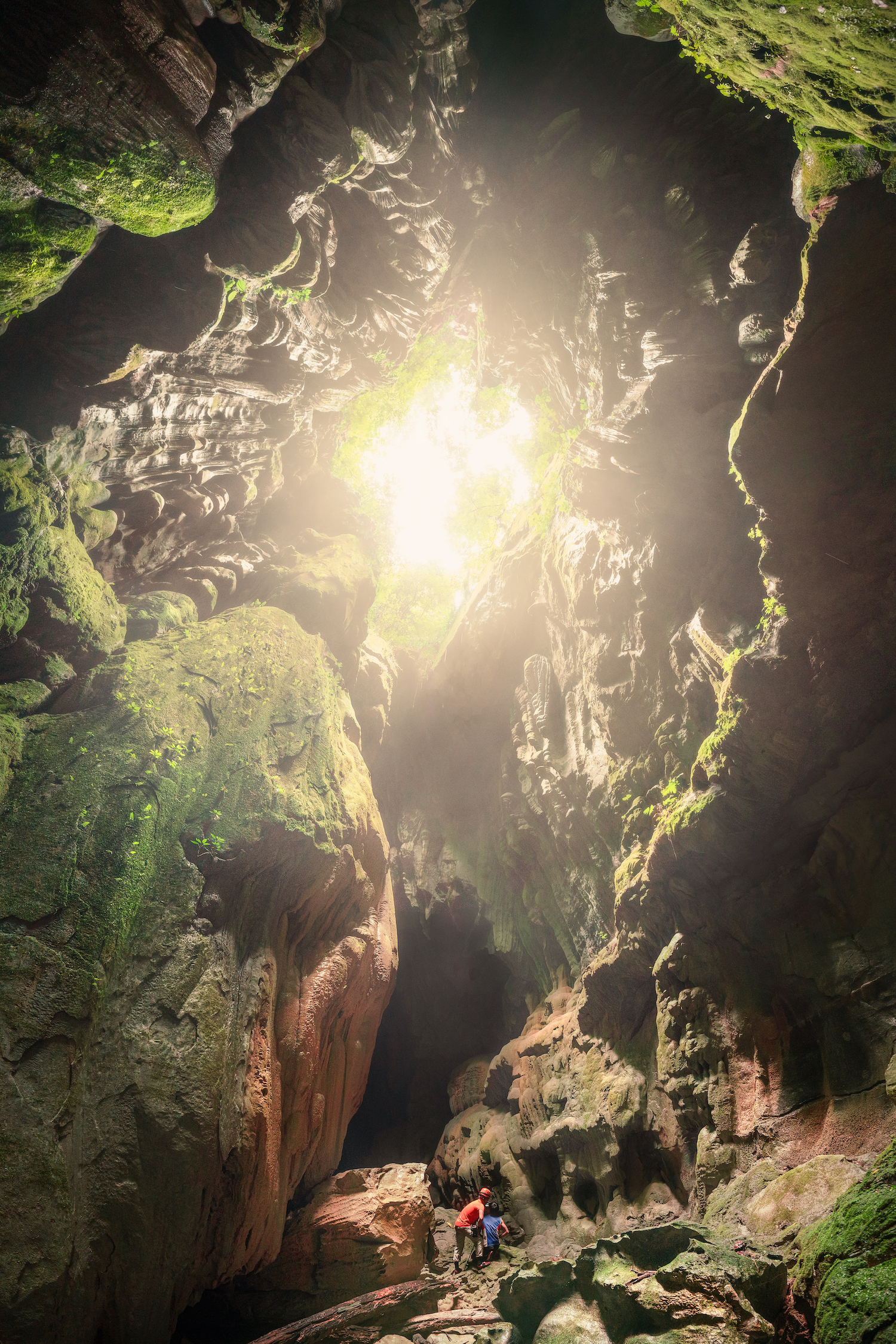 The pit is what's known as a doline, or collapsed cavity roof that fell inward of its own weight, lacking underlying support. The resulting rift is like a massive, subterranean "sunroof."
Local guides plan on taking visitors to rappel down into it at some point, said Nguyen. But not yet.
Eight hundred and fifty feet is hardly a hop; it's three hundred more than their current abseiling adventure, "Kong Collapse."
"That is the reason why [the tour] named the collapse 'Nightmare,'" Nguyen said.
Continuing the jungle march, visitors stop at Hung Thoòng Lake, whose cool spring waters are perfect for soothing travelers unused to the hot and humid jungle biosphere of Vietnam.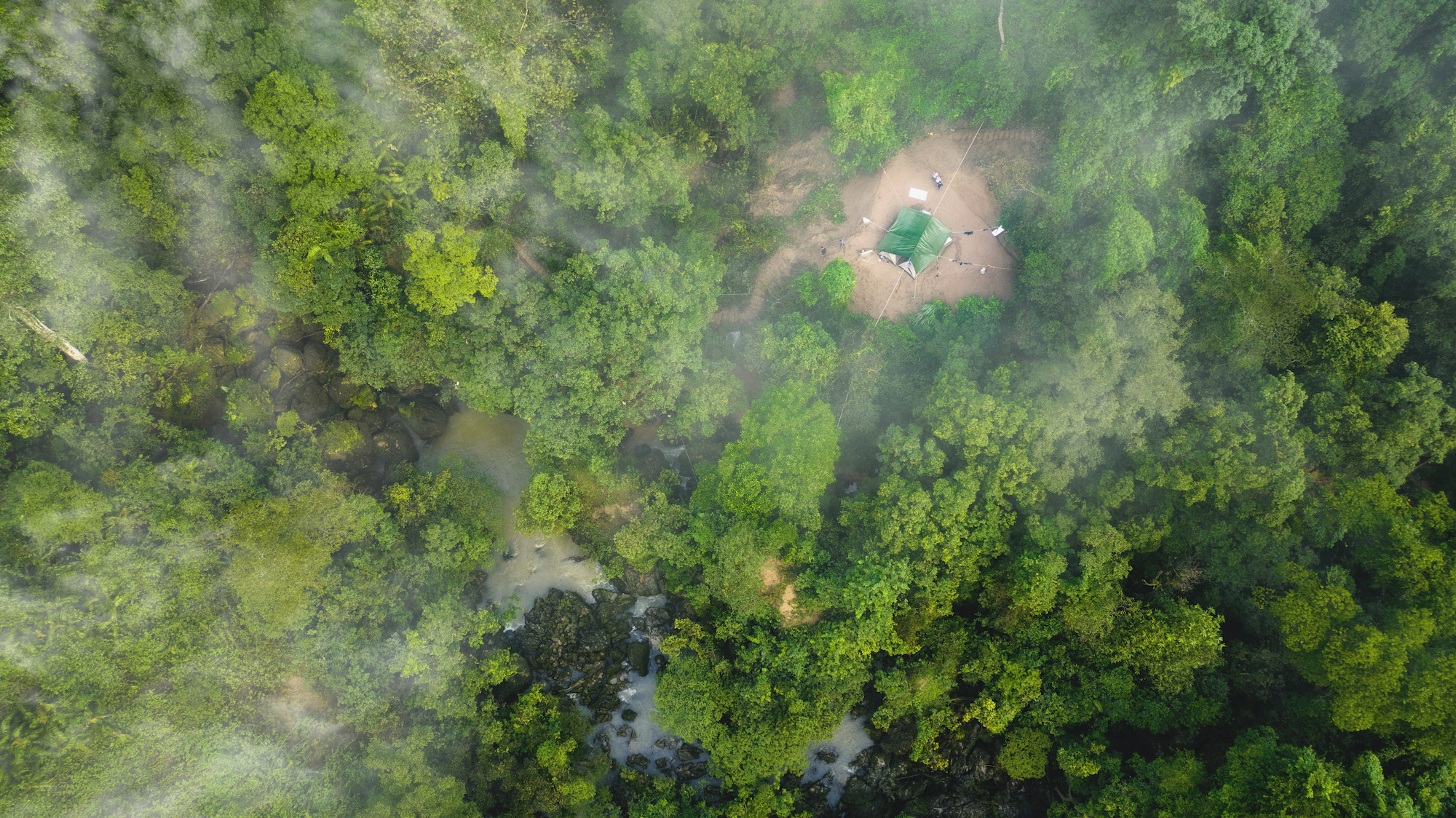 It's a great spot to rest before setting foot into perhaps Hung Thoòng's most splendid spectacle, Hung Cave.
"It's not an easy trek, to be honest," said Nguyen, speaking of the cave interior. "It's pretty slippery."
That isn't the half of it; they will swim three quarters of a mile (approx. 1.2 kilometers) through another cave, Tron Cave, before witnessing Hung's splendor.
The passage soon narrows but will eventually open into a massive cavern beyond.
"It's not tight in the width, but the ceiling is right above your head," Nguyen said. One can feel the onset of claustrophobia.
Some parts require them to crawl on hands and knees for up to forty feet at a stretch.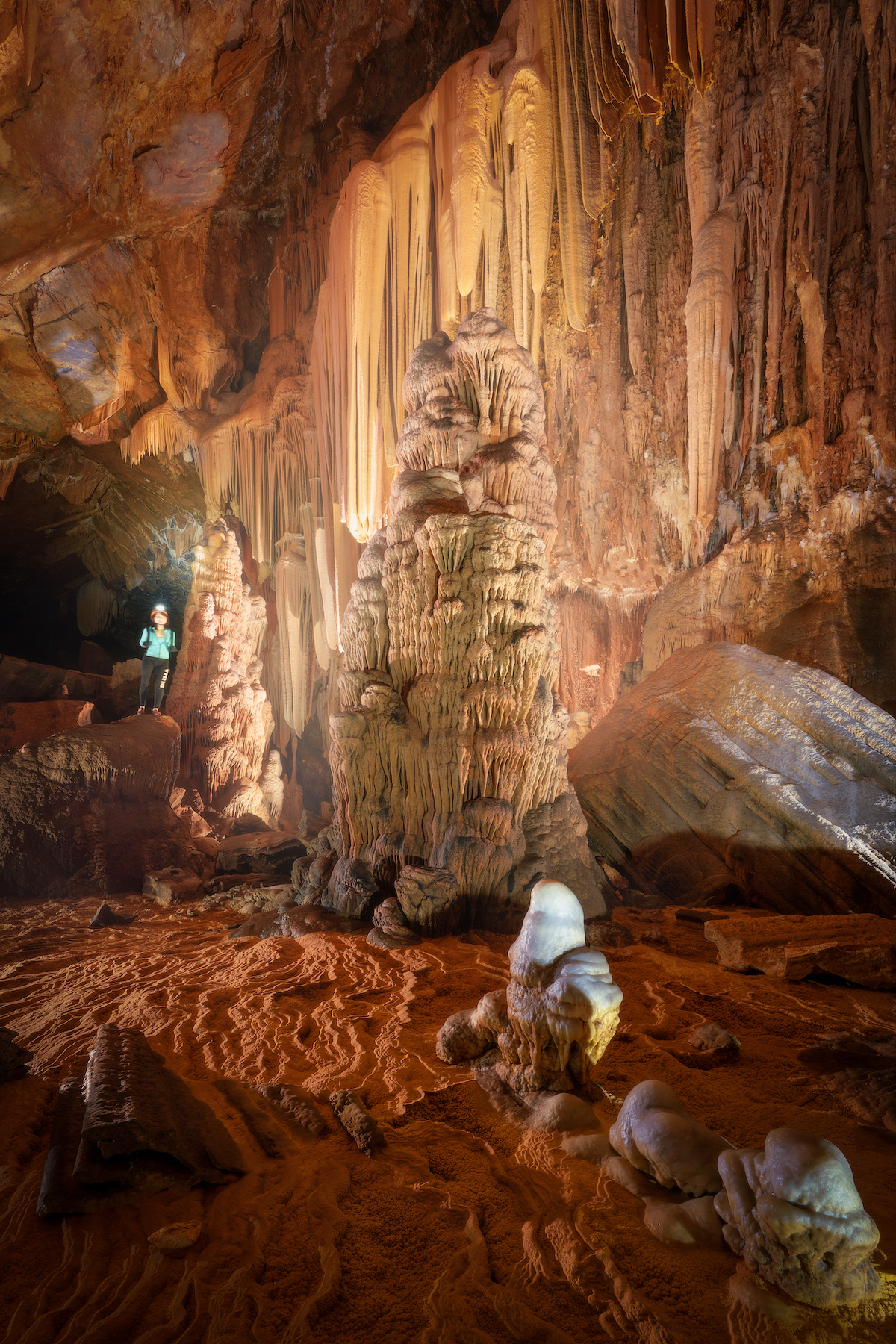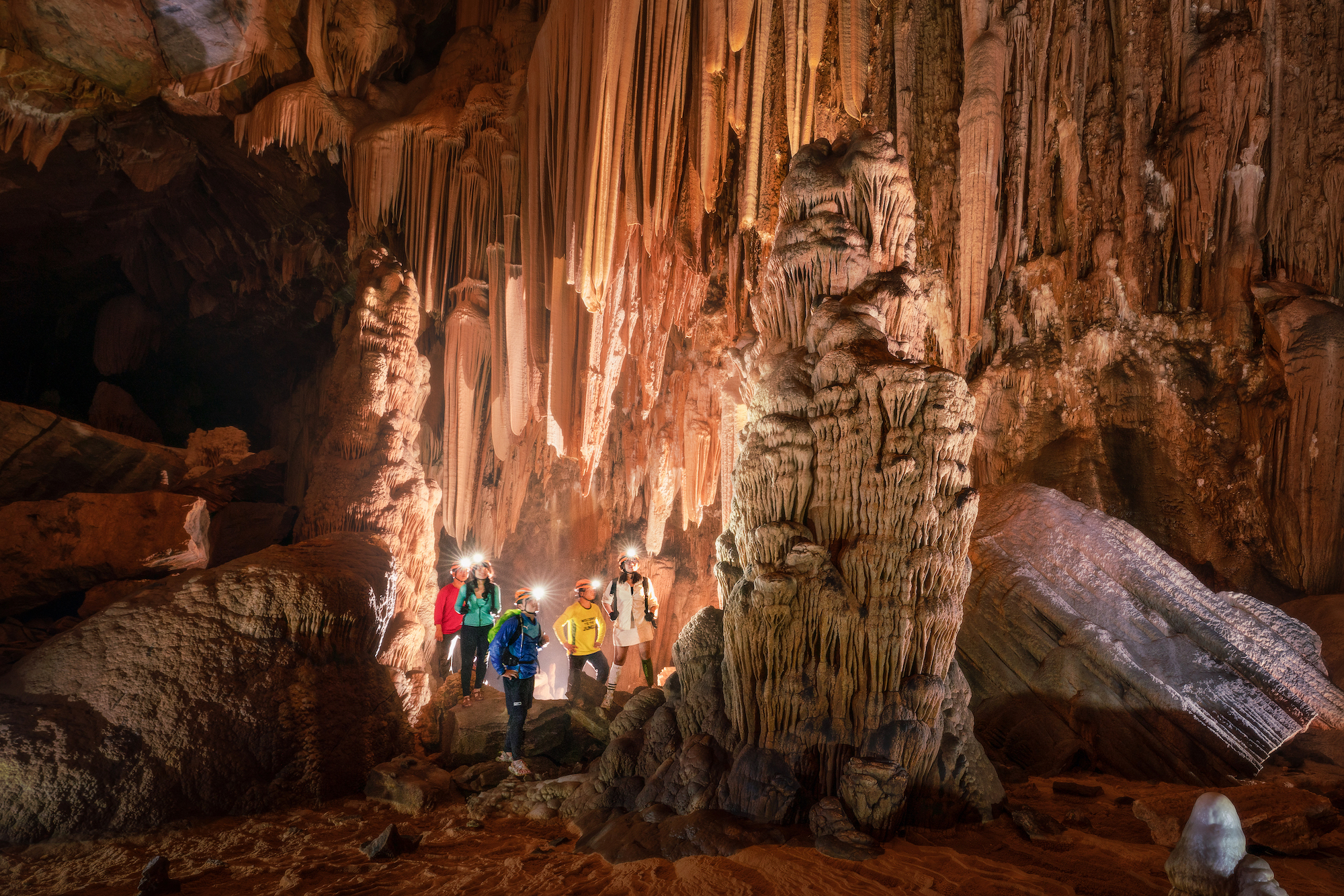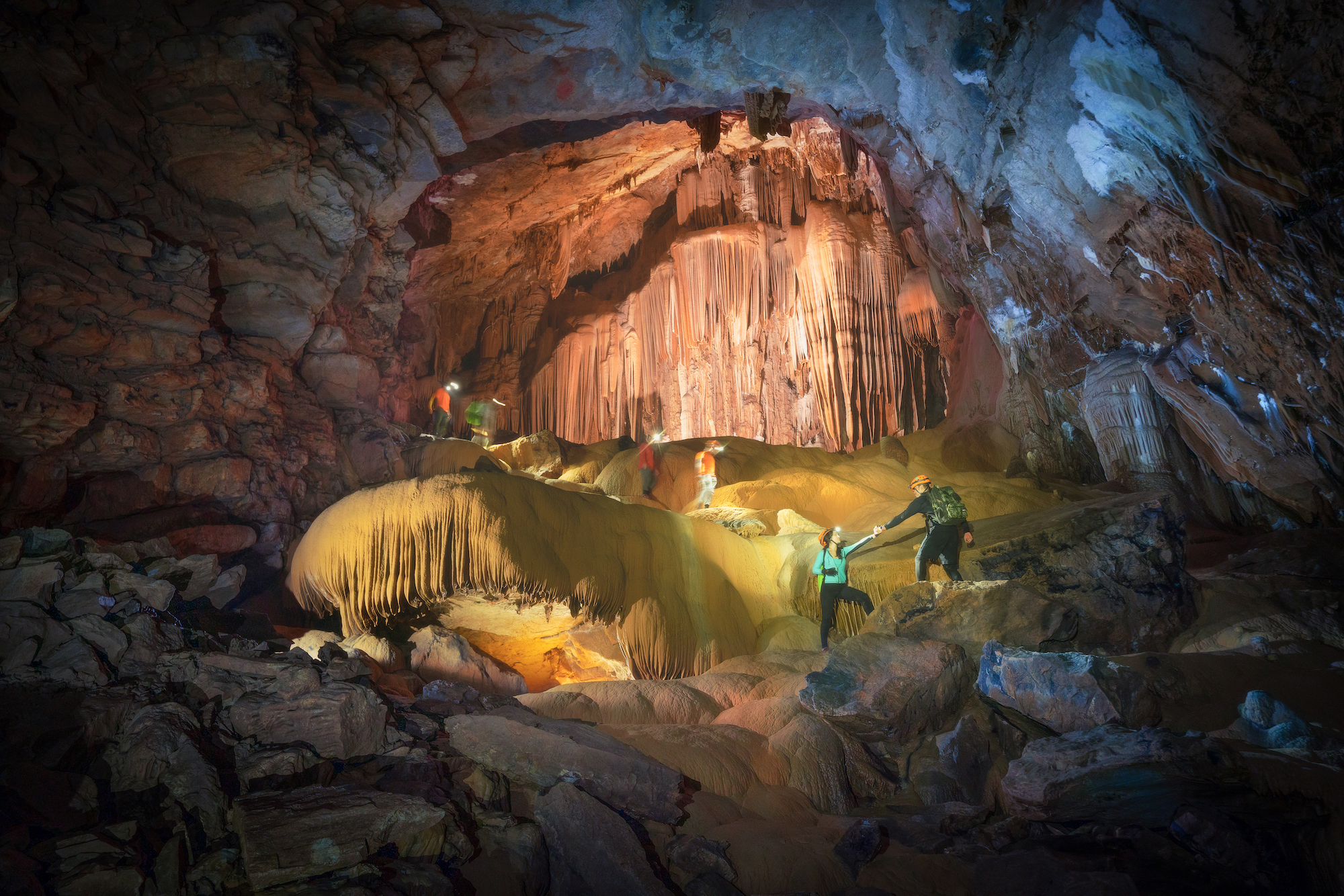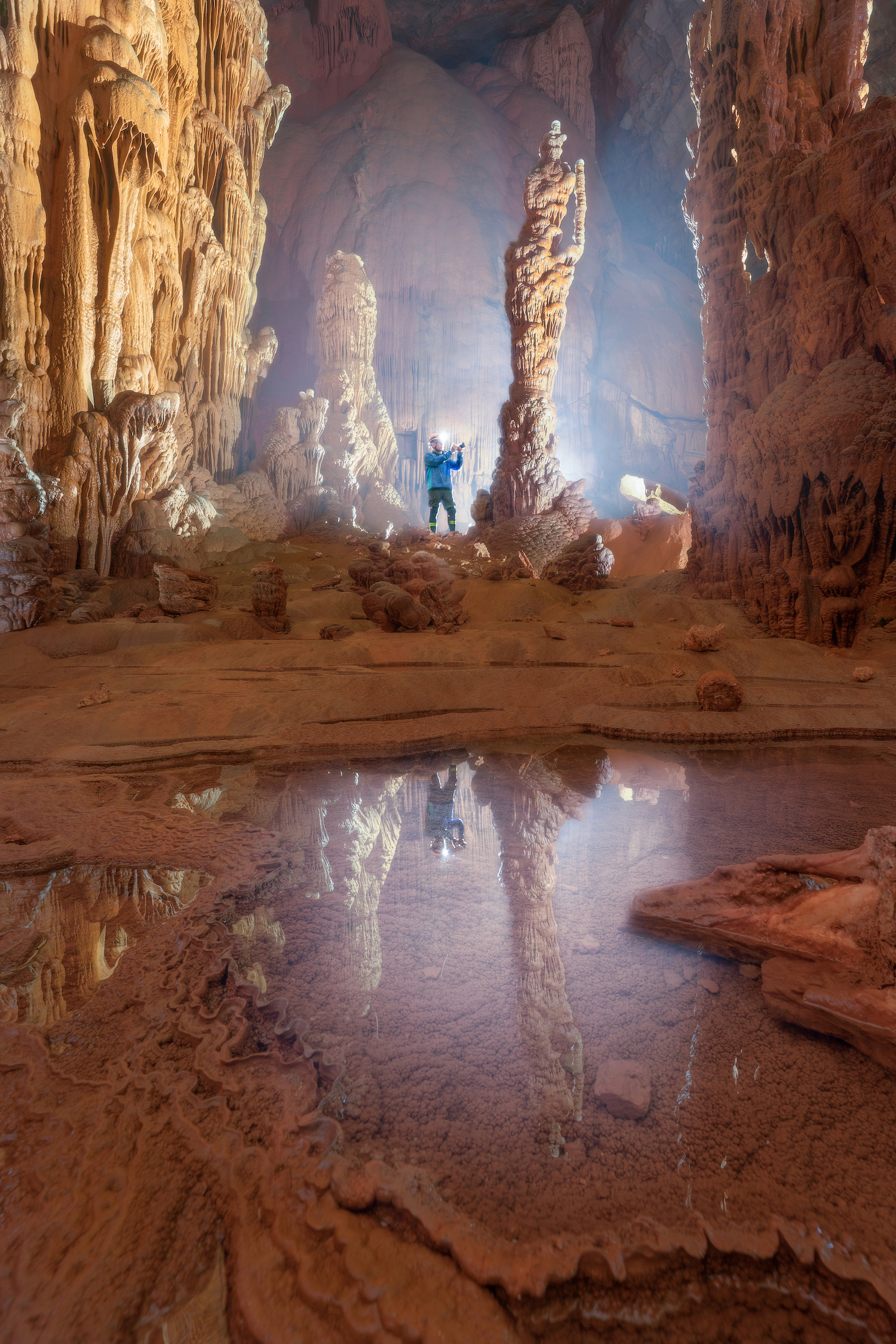 Eventually, they reach the vast open chamber with an impressive series of geological treasures—the supreme workmanship of Mother Nature.
"When you go into one of these caves, [it's] like stepping into a different world," Nguyen said.
Strange and otherworldly stalactitic and stalagmitic structures all around rise from below like wobbly pillars or hang from above like monolithic curtains of rock. These took millennia to form. Now, they tower overhead like monuments in the vast hollow.
The day ends at camp back at Hung Thoòng Lake.
Next day, breakfast is served—scrumptious pancakes and noodles—and visitors continue journeying to reach Mooc Spring before setting foot inside another wonder: Thung Cave.
"Thung Cave is the hardest cave to get into," Nguyen said. "You have to get through a very slippery and trap rocks area." Not only that; it involves more swimming, some 140 feet.
"Then, there's one big cliff where you need to get in yourself, prepare yourself with harness," he said.
The effort is rewarded with another awesome sight: gour pools—natural terraces of deposited mineral filled with fantastical blue- and green-hued ponds of water. It's a sight like no other.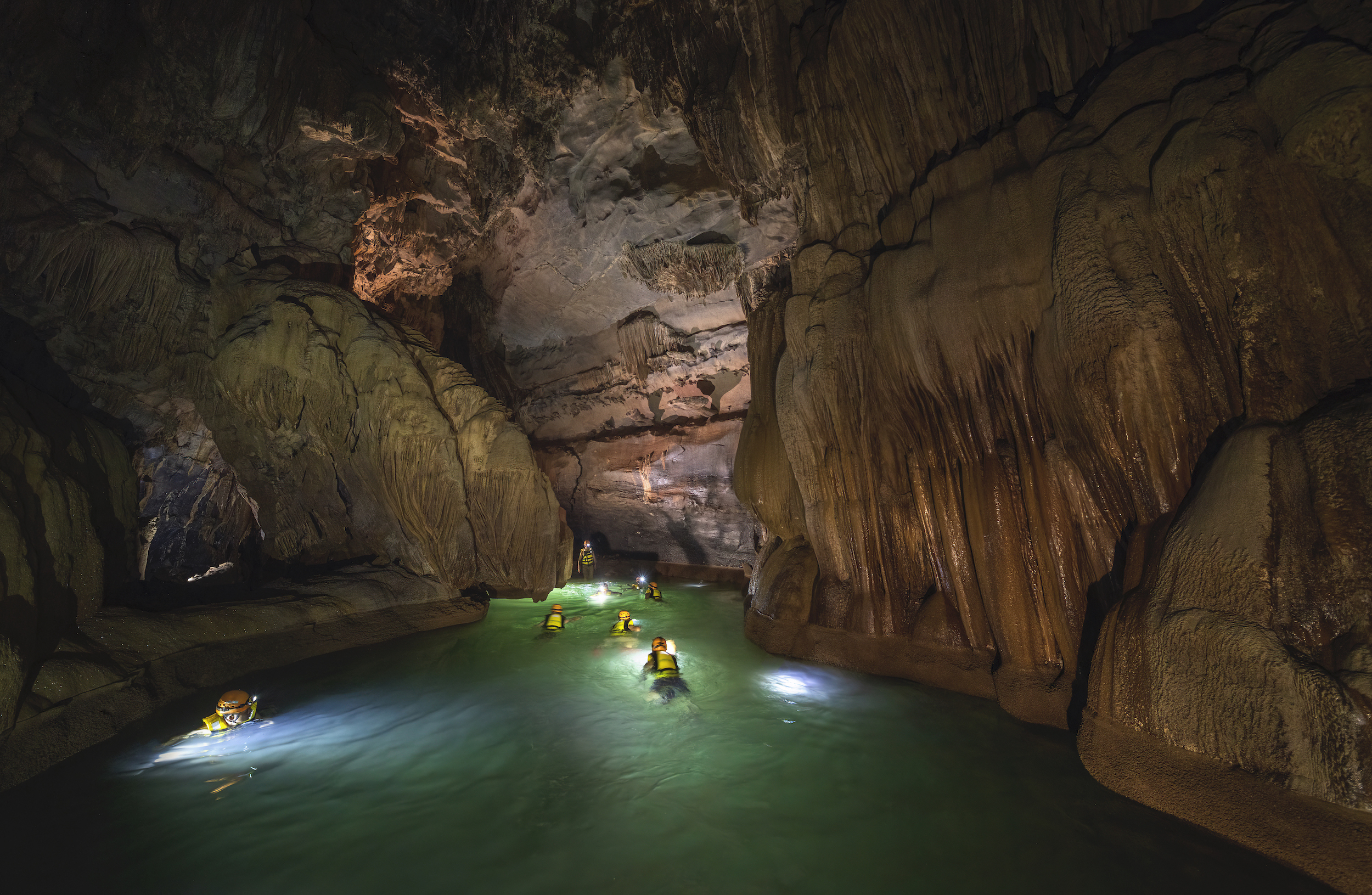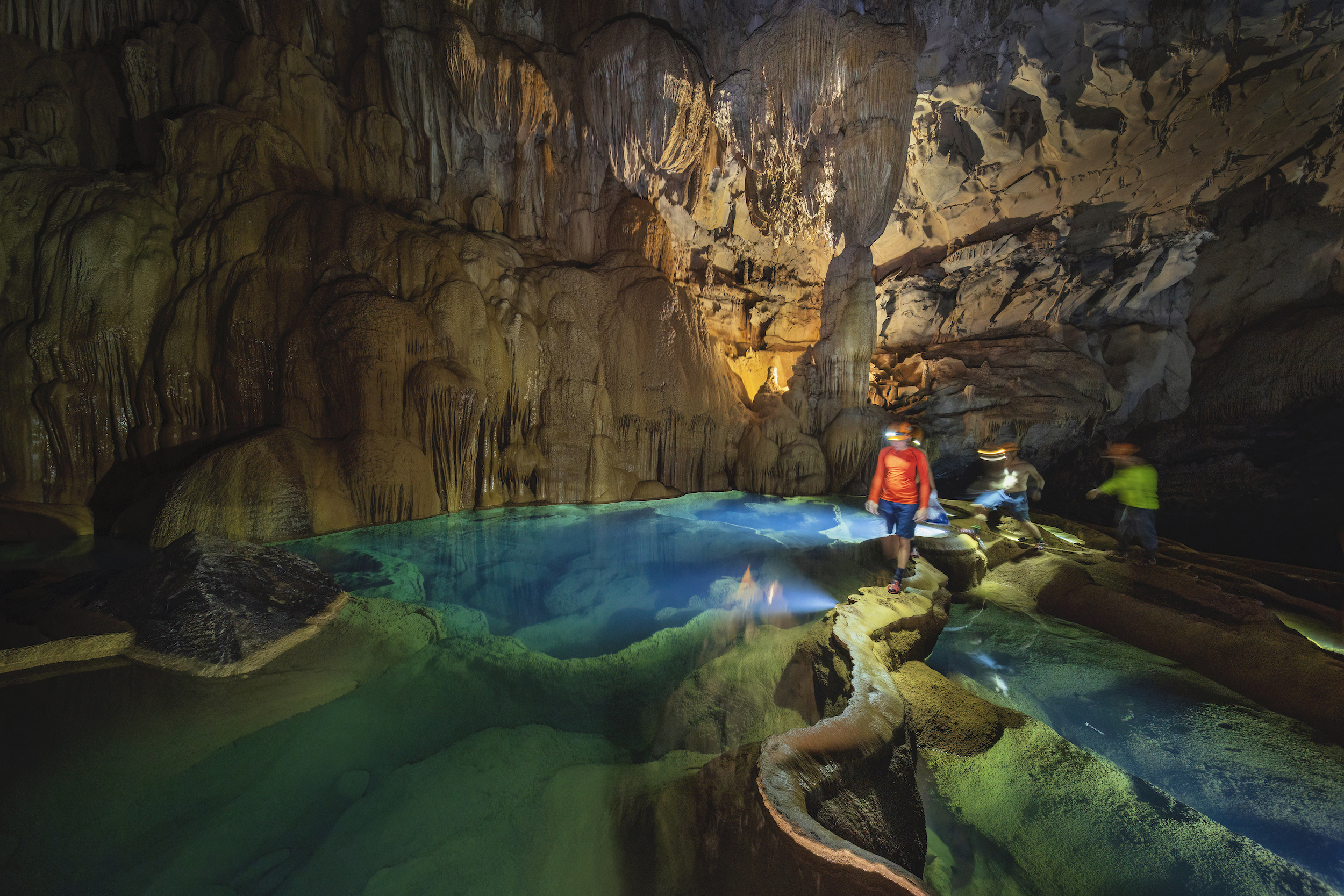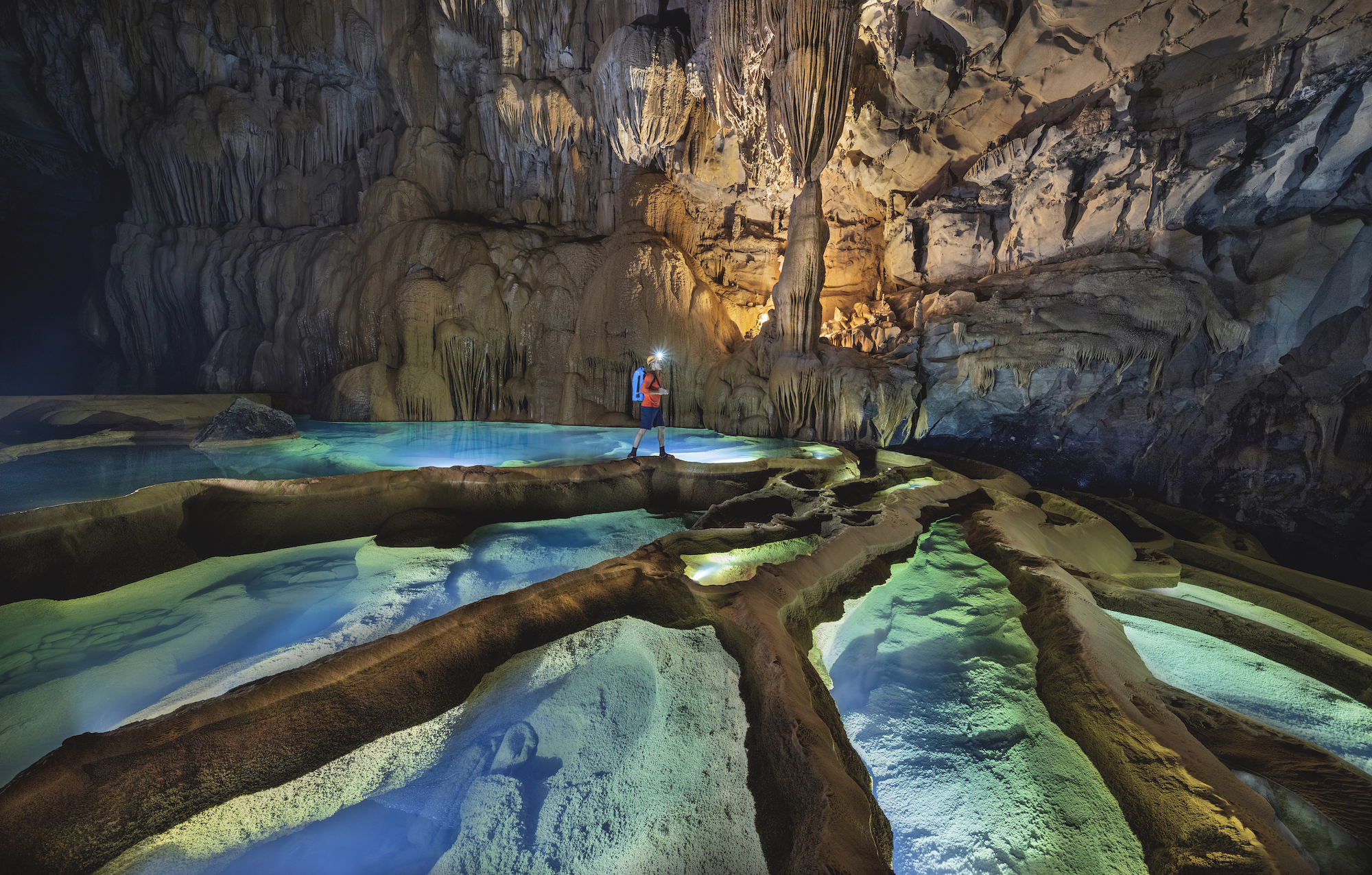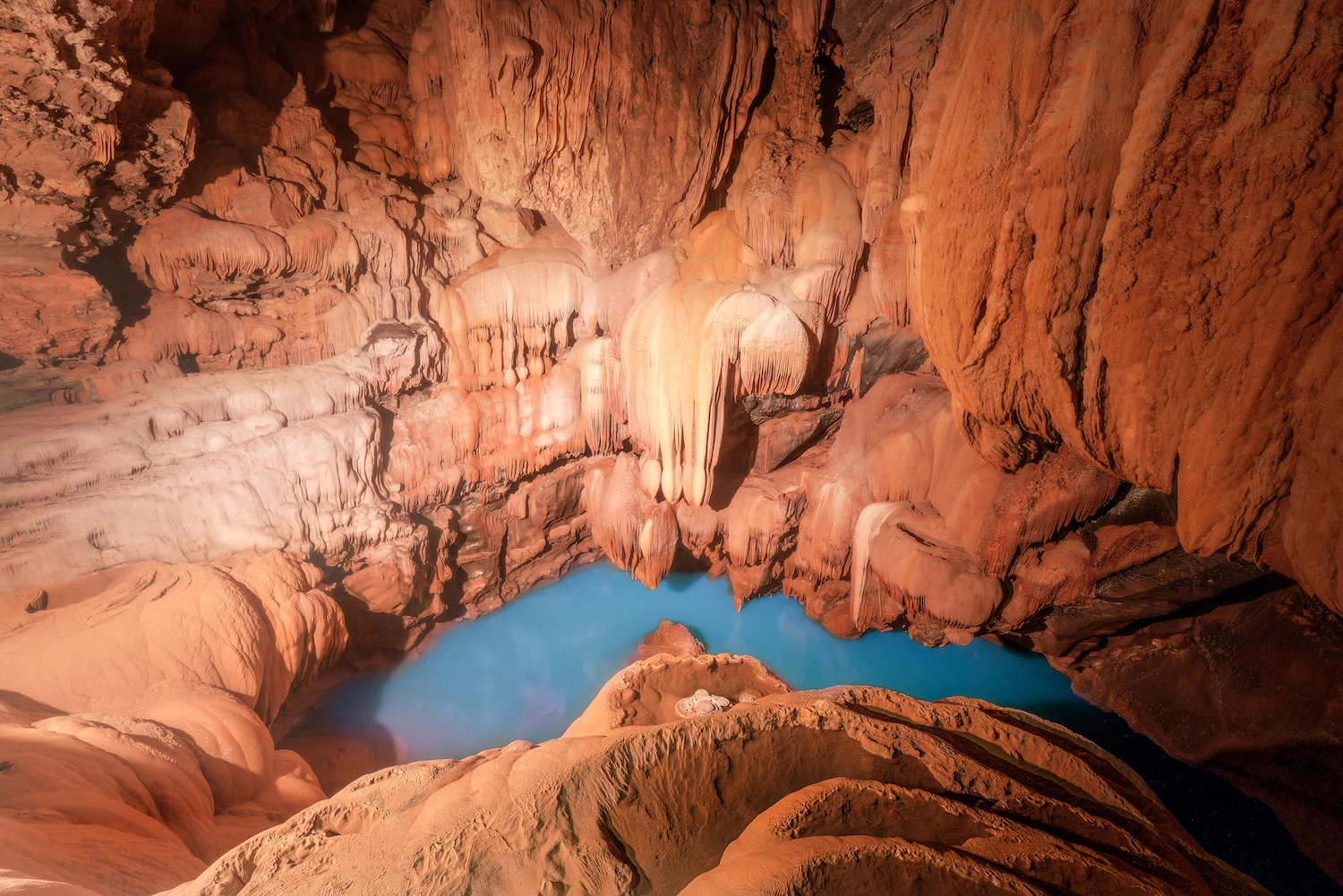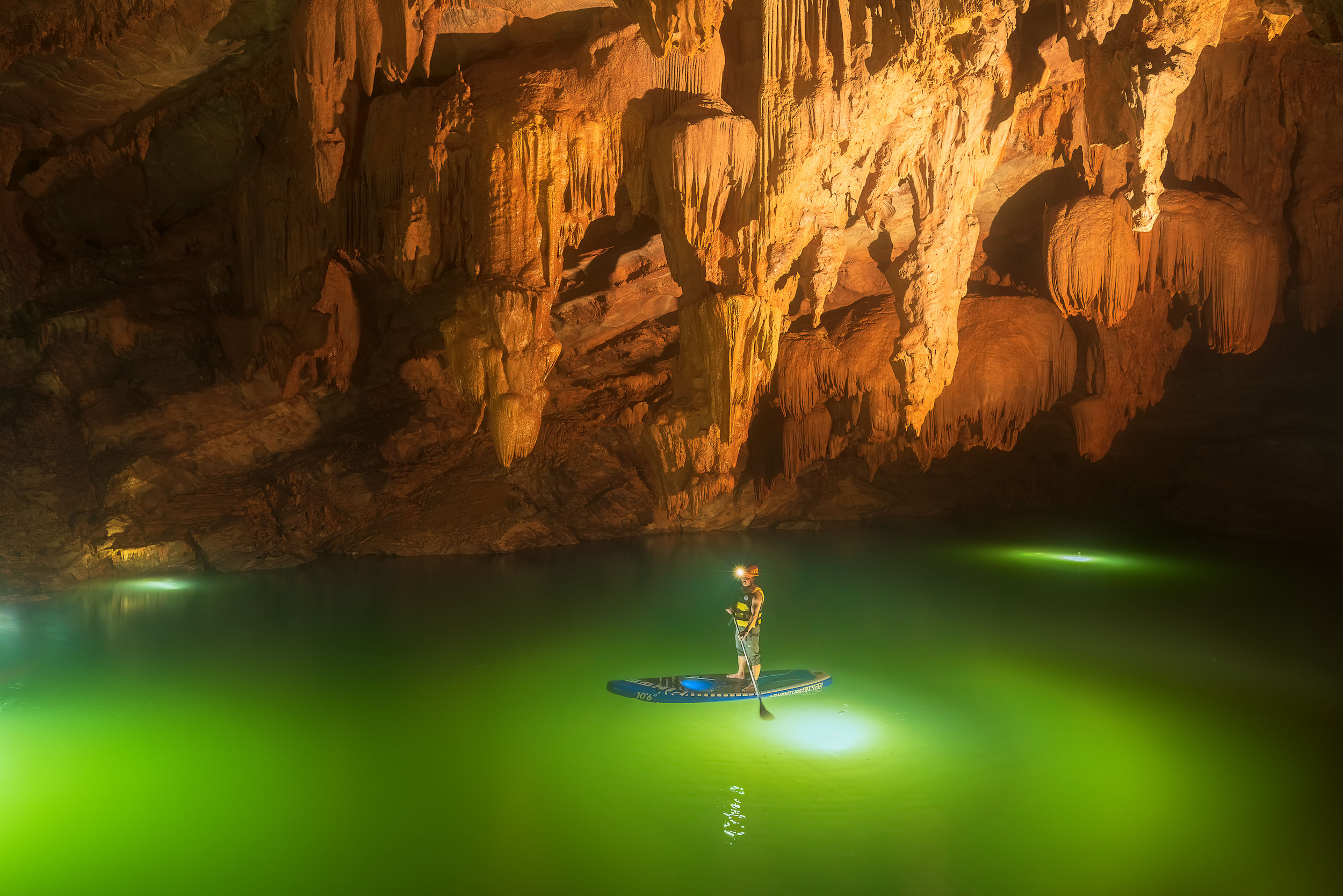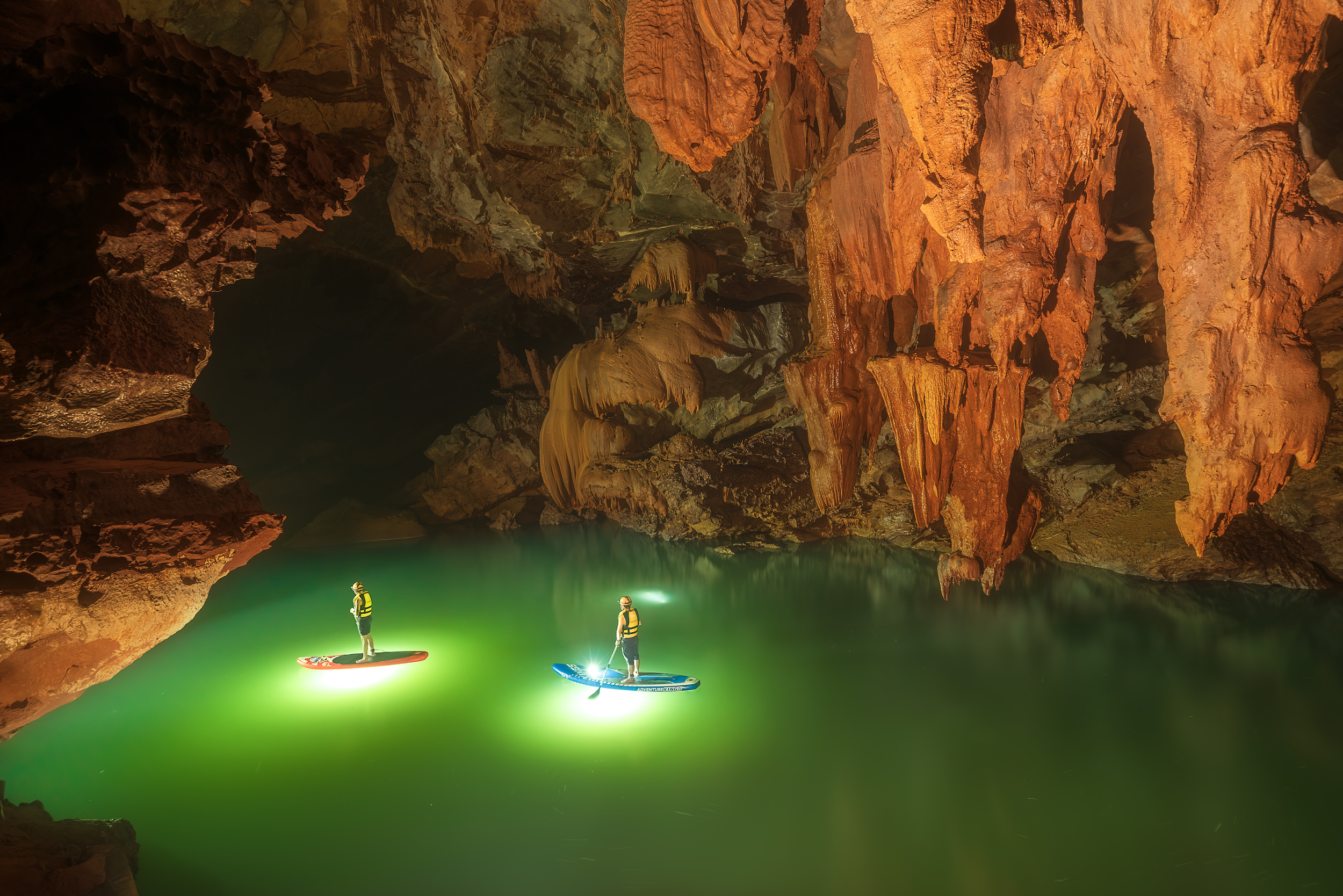 A chamber known as Round Cave holds an underwater lake. Here, visitors enjoy paddleboarding.
After getting their fill of this wonderworld, visitors exit into the fresh air. Again they traverse more forest before making camp at Ma Da Lake, whose crystal-blue waters quench any trace of fatigue.
The journey is completed on day three. After breakfast, they start through Ma Da Valley before arriving at Ho Chi Minh Road and are met by a driver who takes them back to tour headquarters in Phong Nha.
For years, visitors were prohibited from venturing into these untouched reaches of Vietnam's mountainous jungles, let alone exploring their subterranean riches.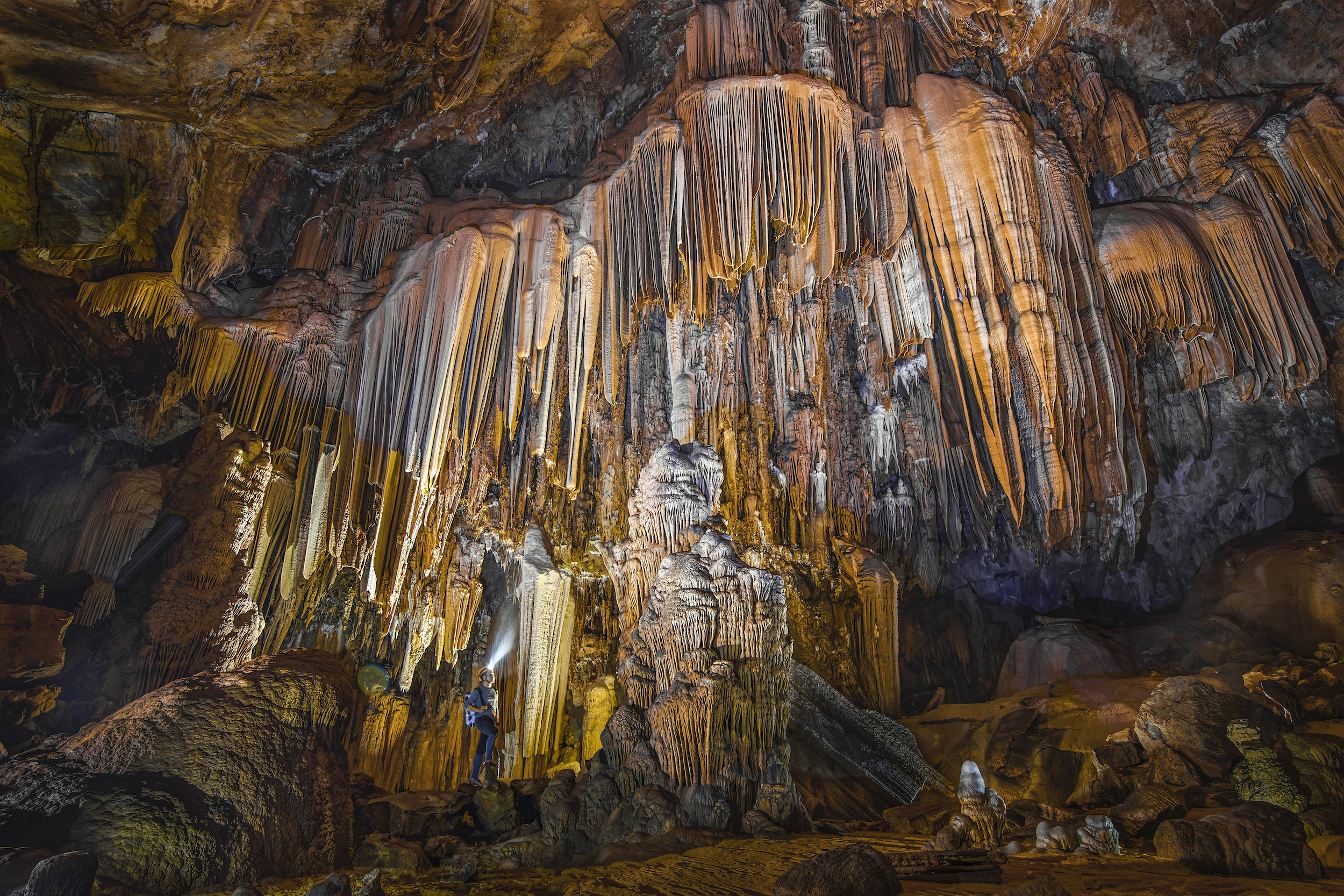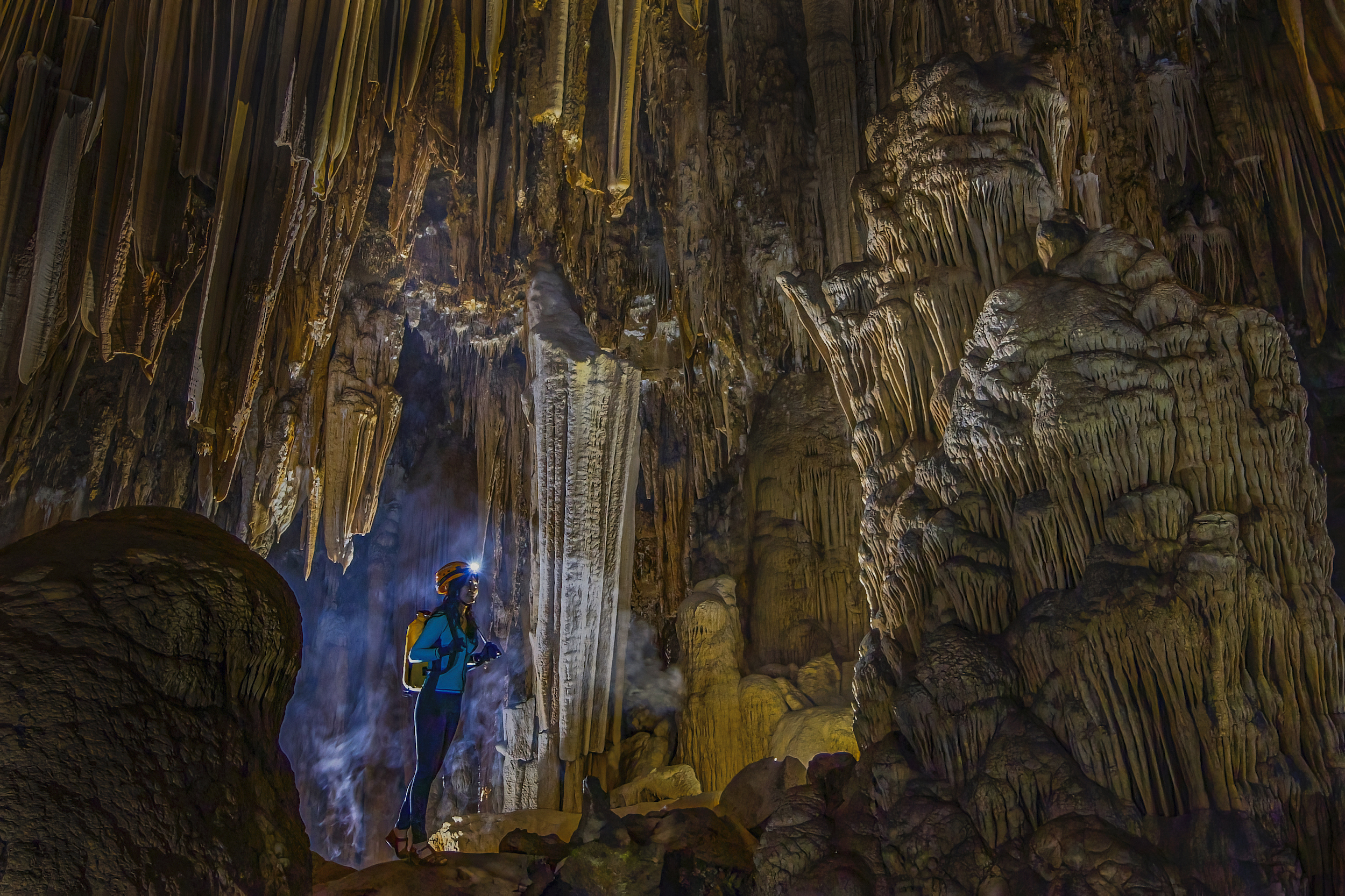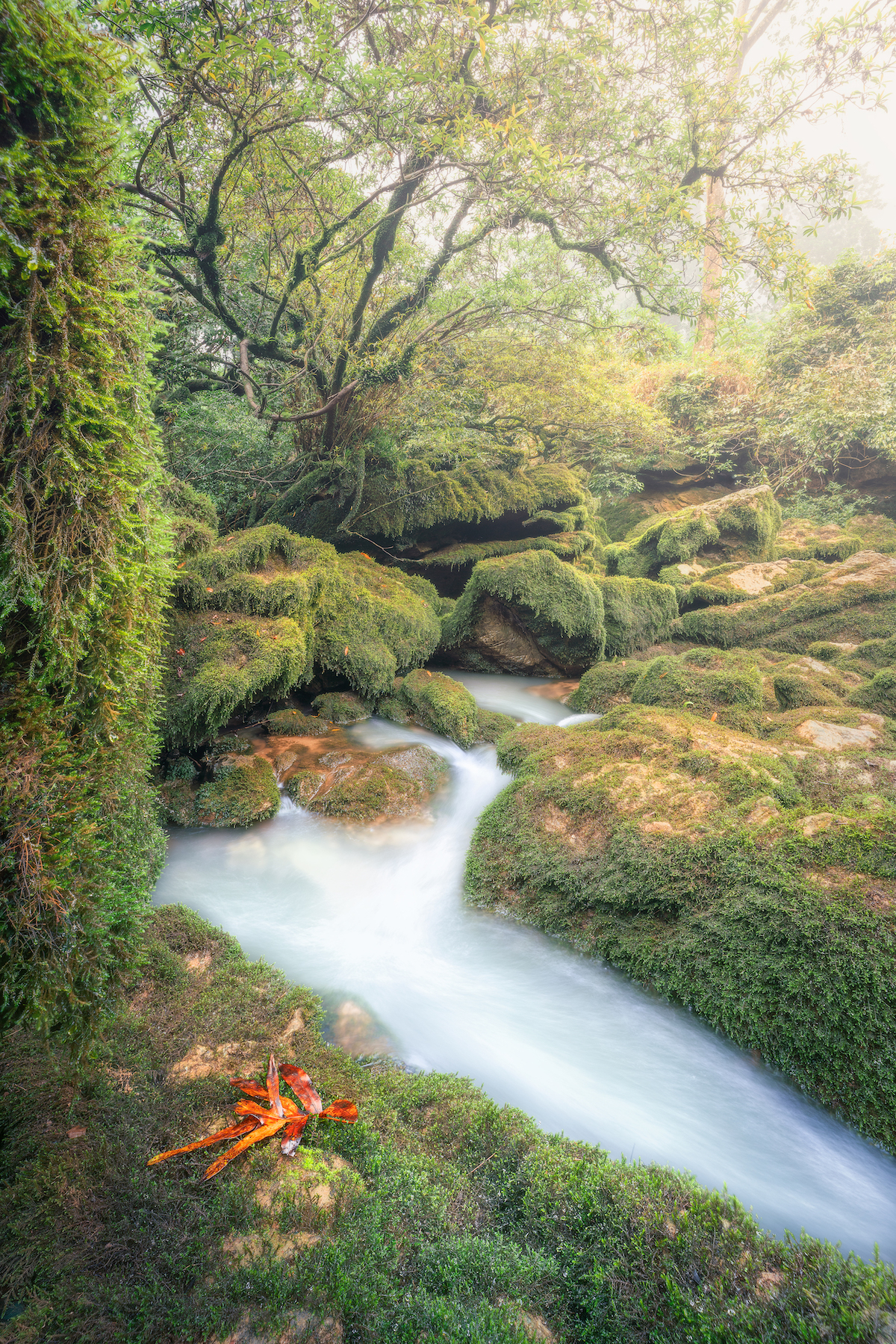 In order to invigorate local economies, government officials are promoting tourism in the region, though they are limiting the number of people who can come to these spots.
Adventurers hoping to set foot inside Hung Thoòng Cave may pay 8 million Vietnamese dong (about $335 U.S.) for the privilege. Only 20 people may travel in a group at a time, and only two groups are allowed per day.
Beyond the phenomenal natural wonders one will see here, Nguyen notes the friendships and hospitality will remain with you long after the journey ends.
"One of the notable experience, I will say, is not only about Hung Thoòng but is going to be the experience in between the tourists and with tour guide," he said. "We are very proud because when our tourists finished the trek … they still stay connected.
"Most of them even trying to go back to Quang Binh just to hang out with our staffs, you know, just for drinking."
Adventurers seeking to explore Hung Thoòng Cave system can reach Leo Nguyen and his tour business, Jungle Boss Tours, via their website here.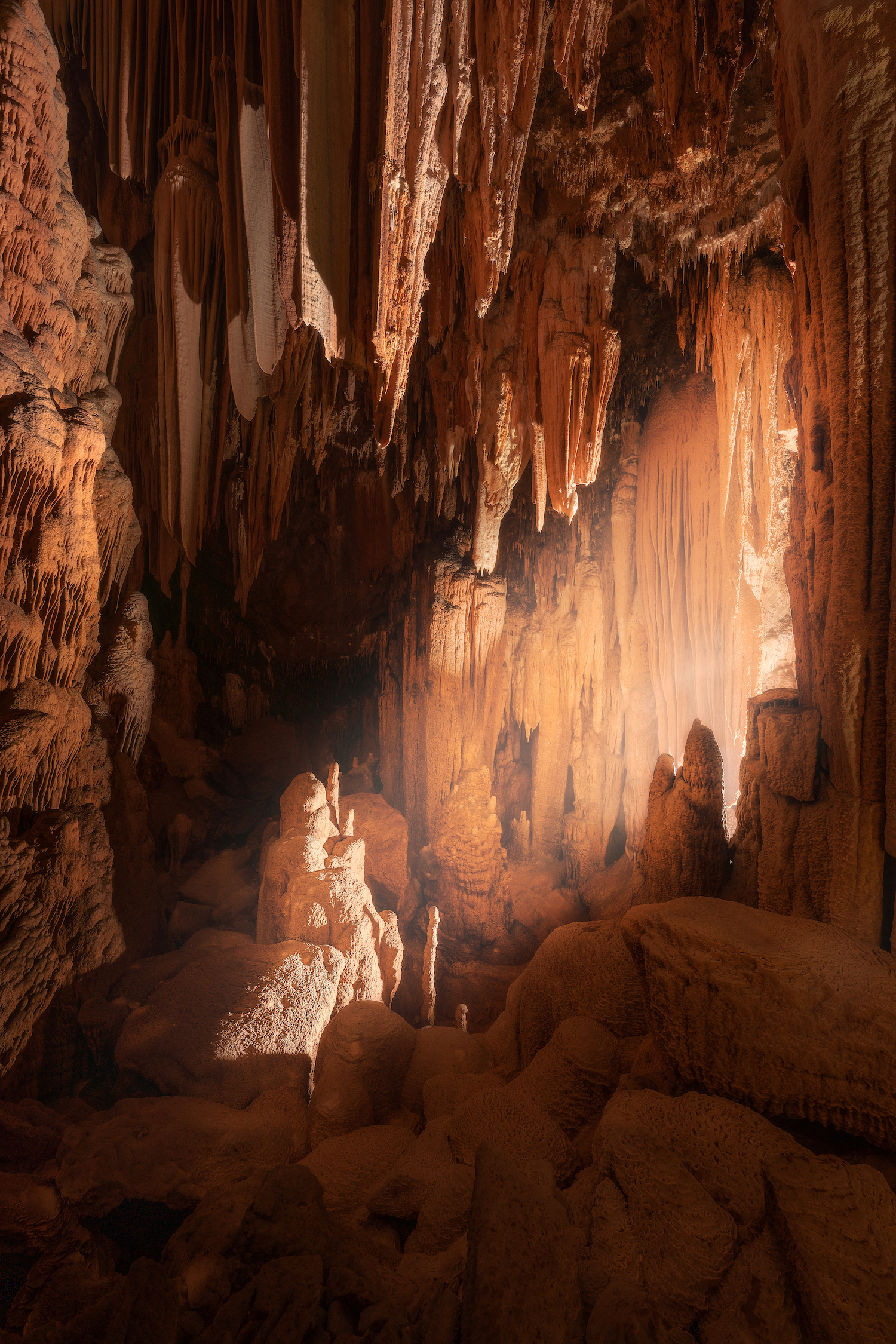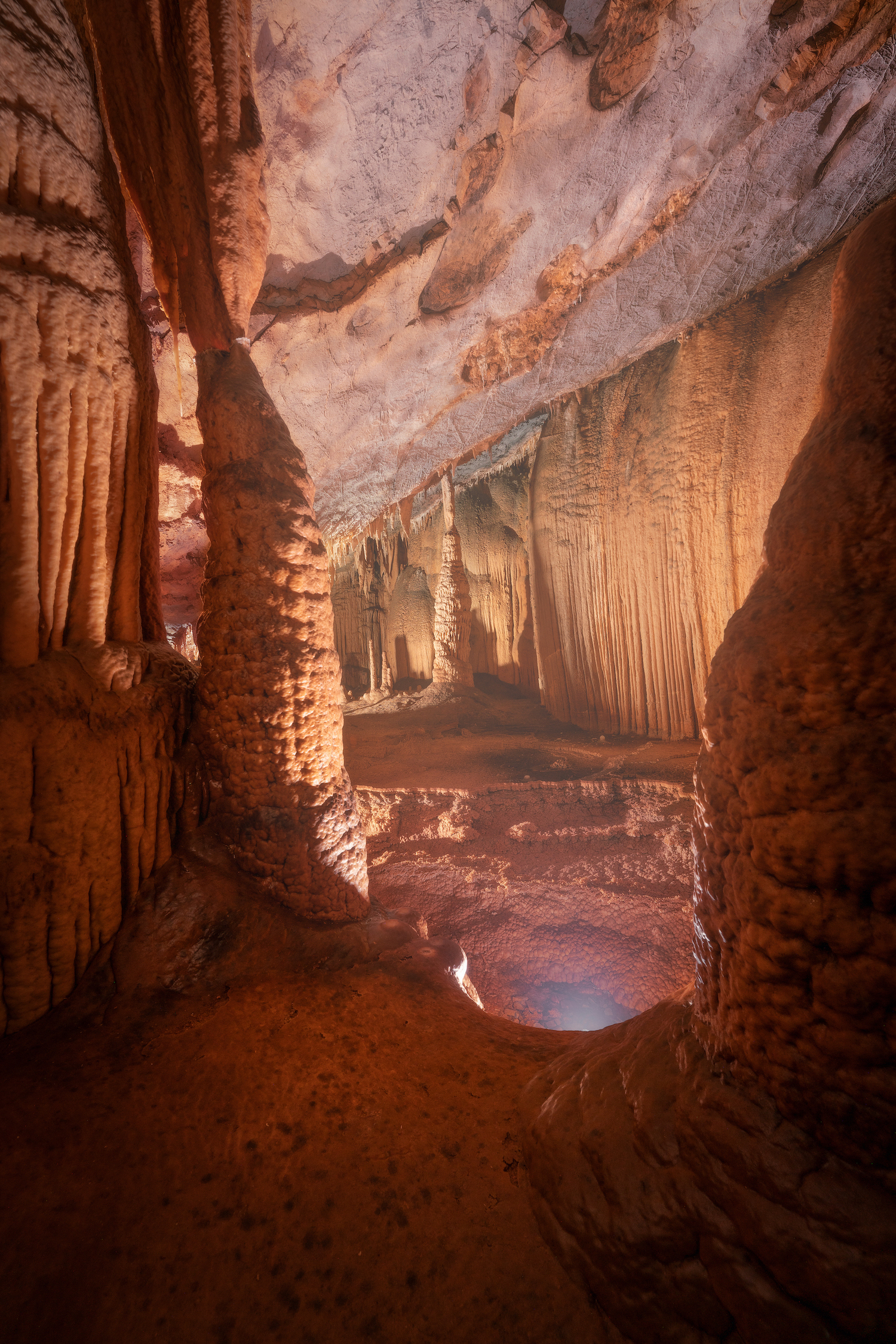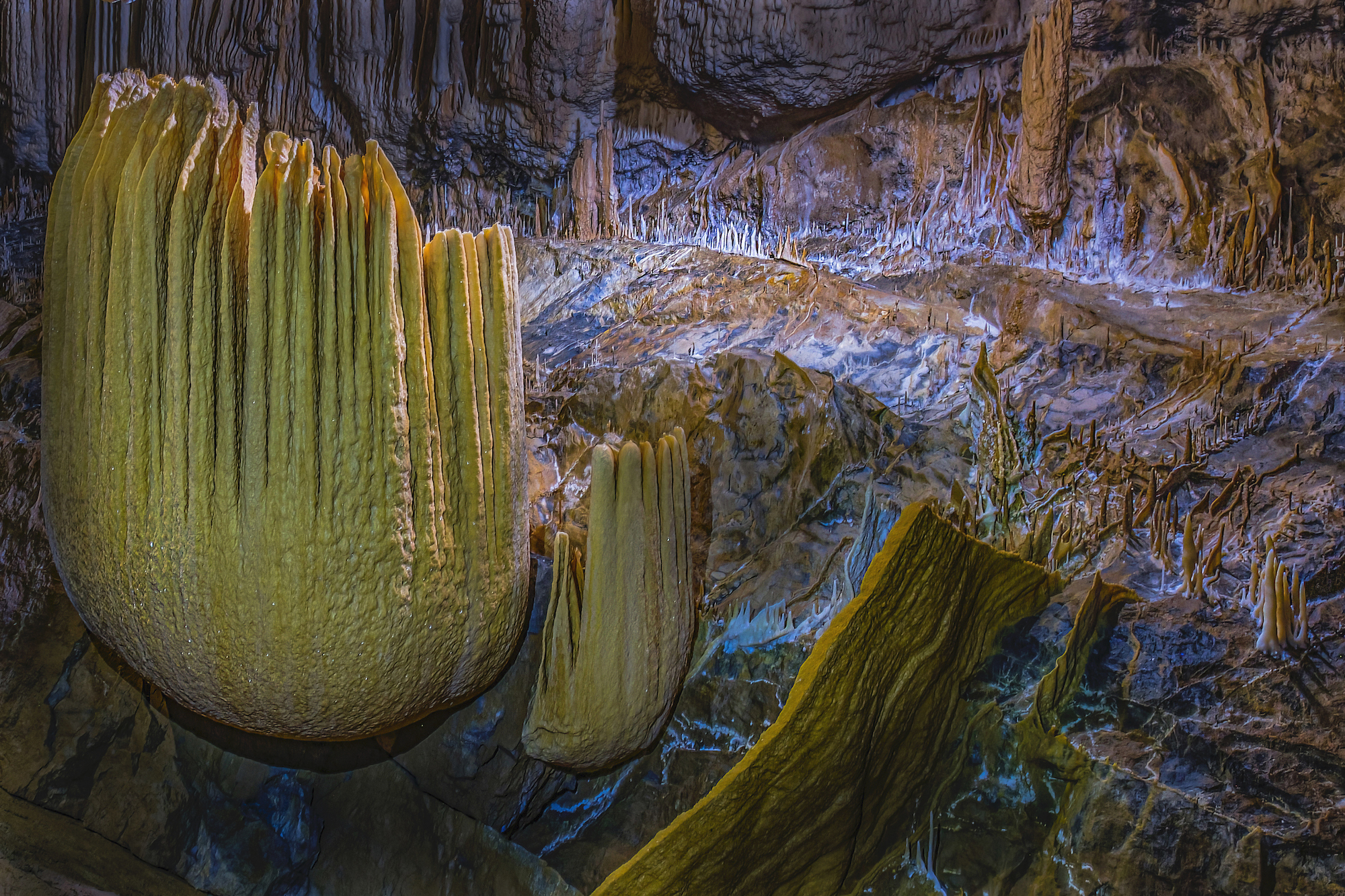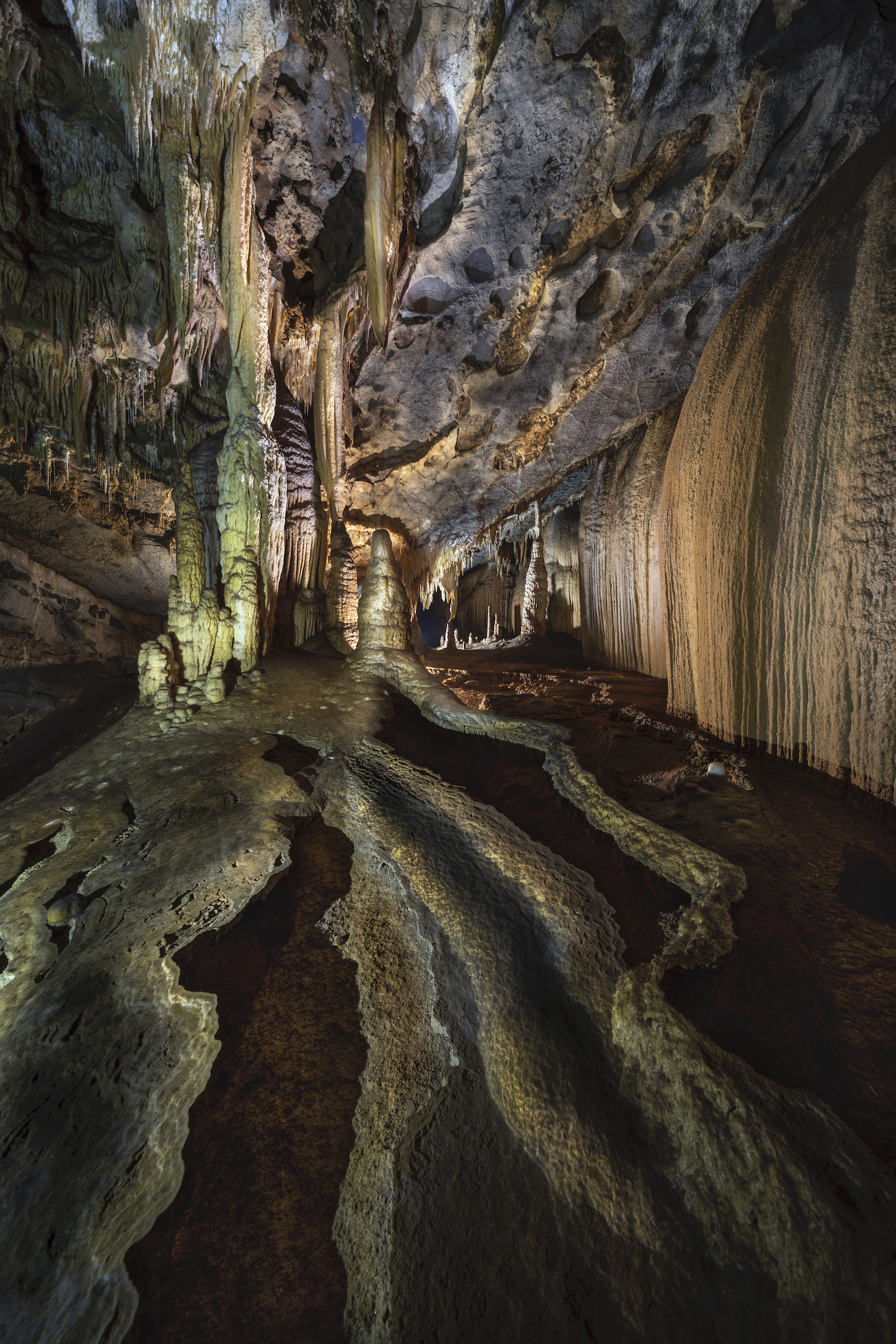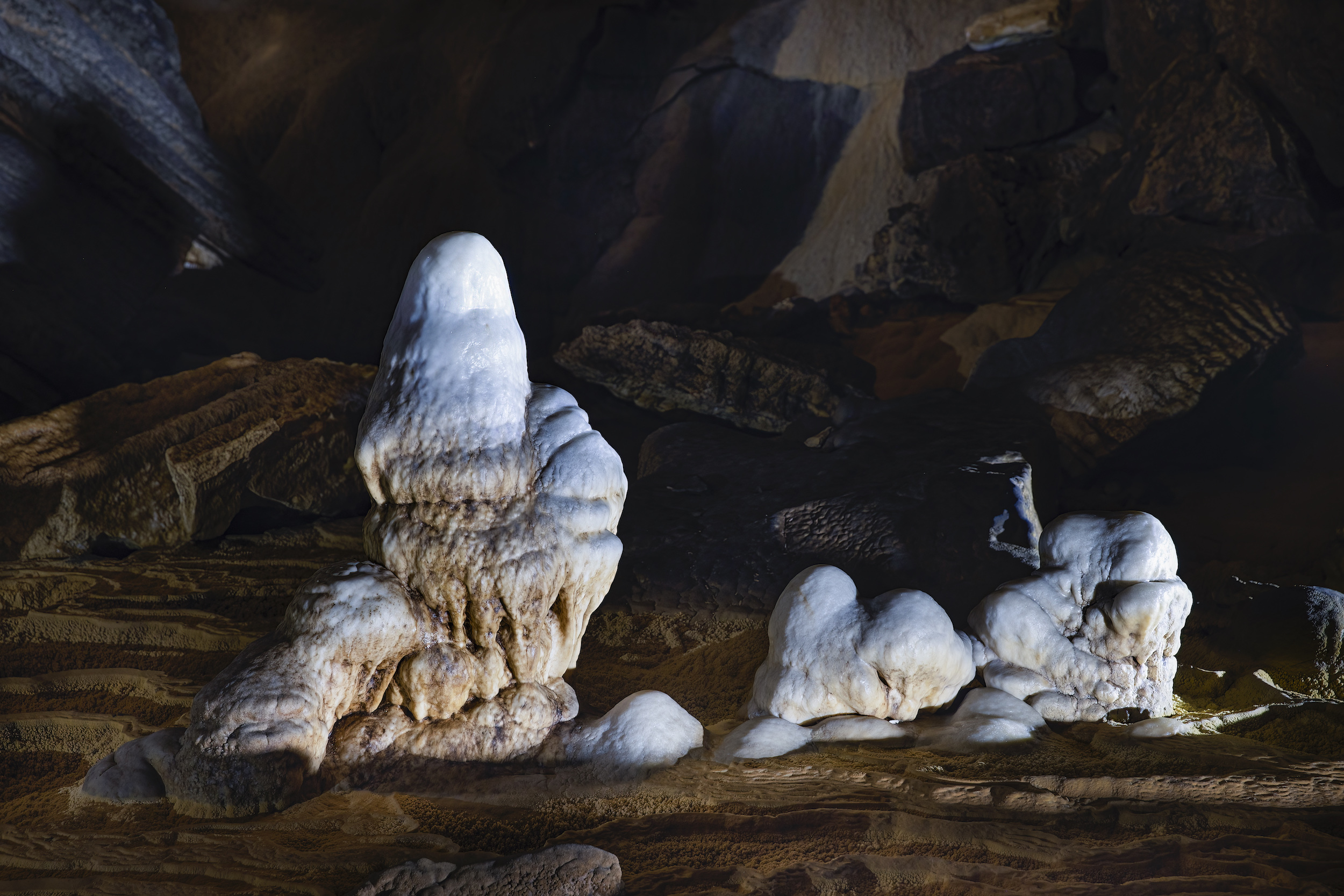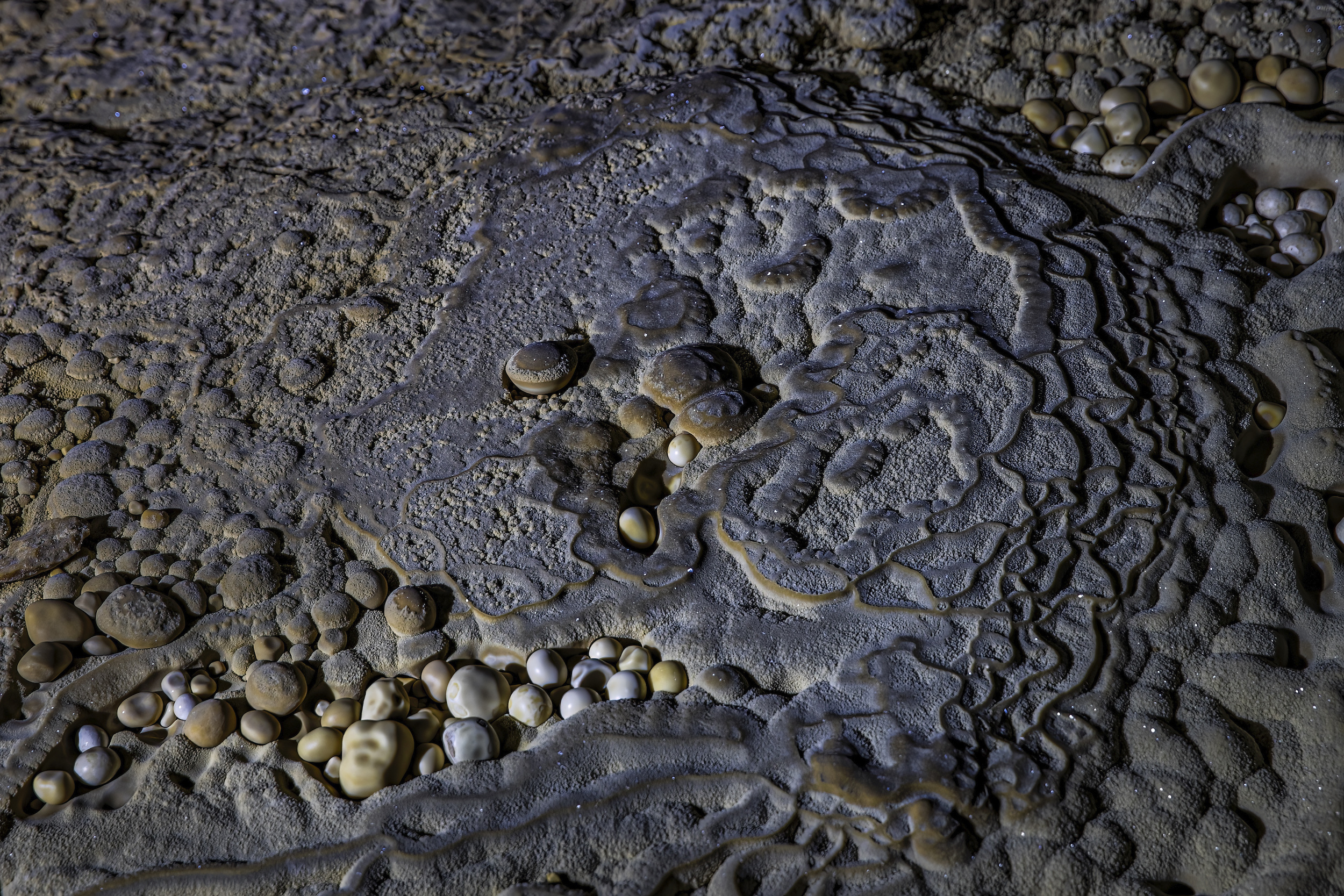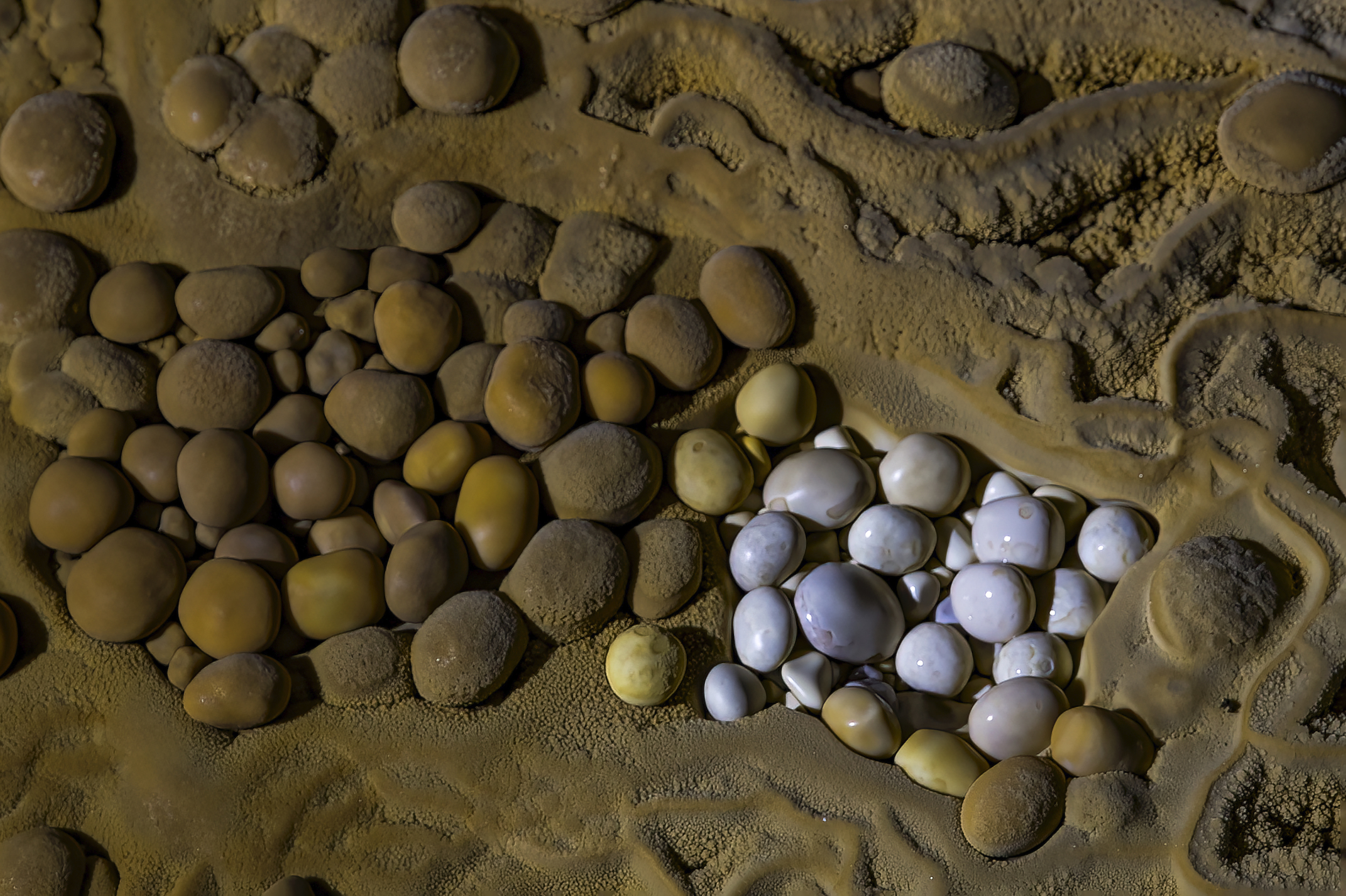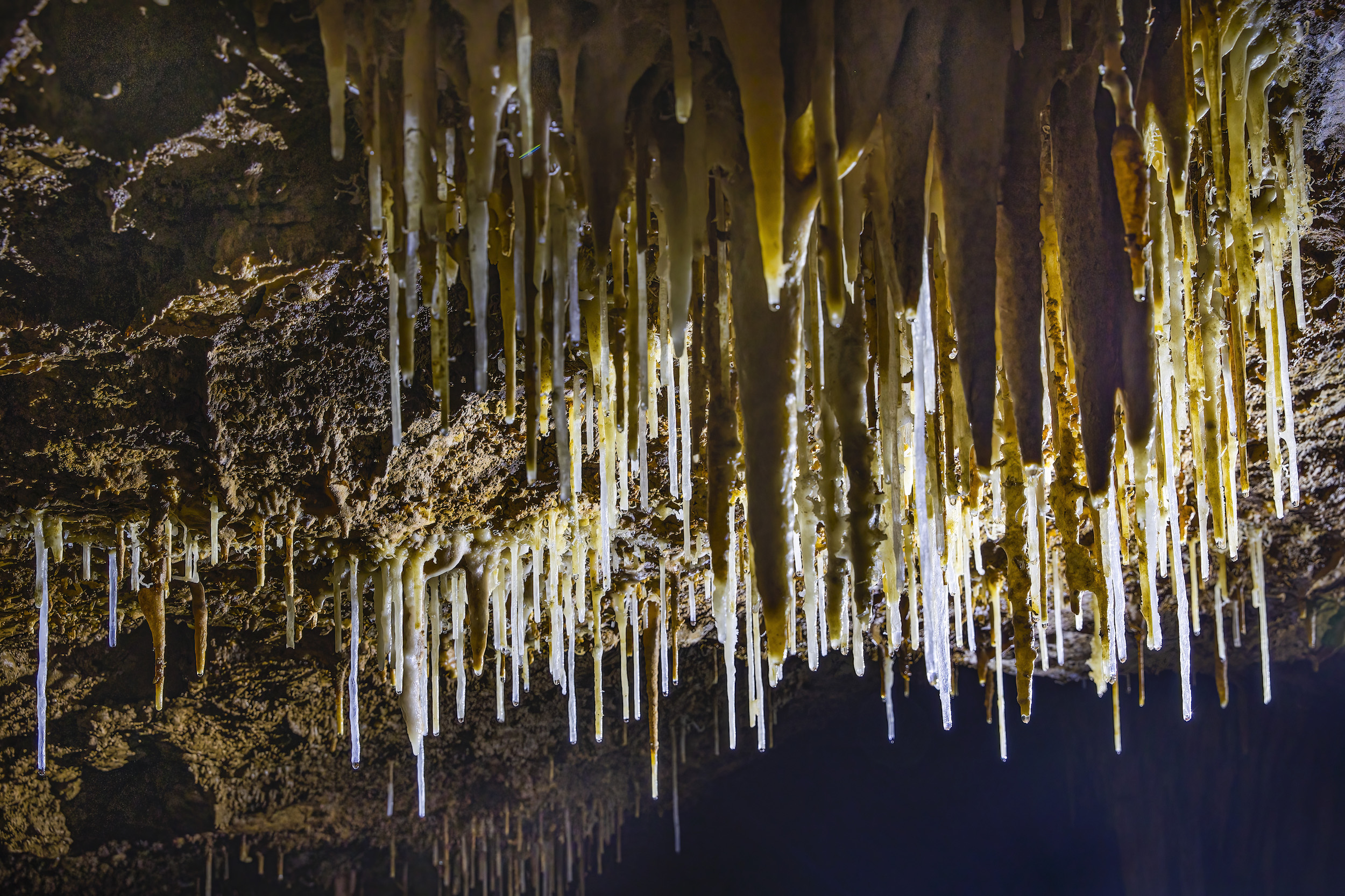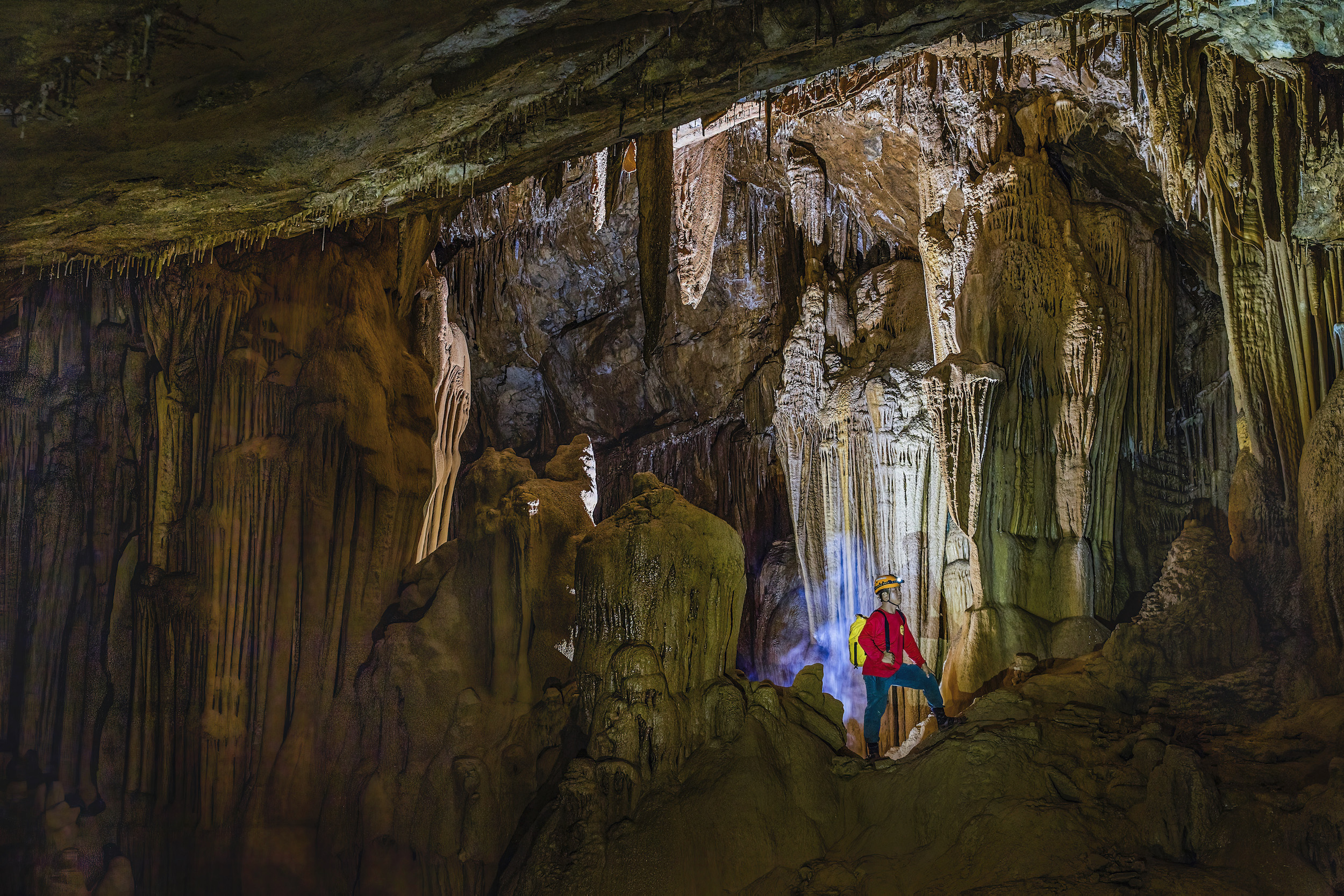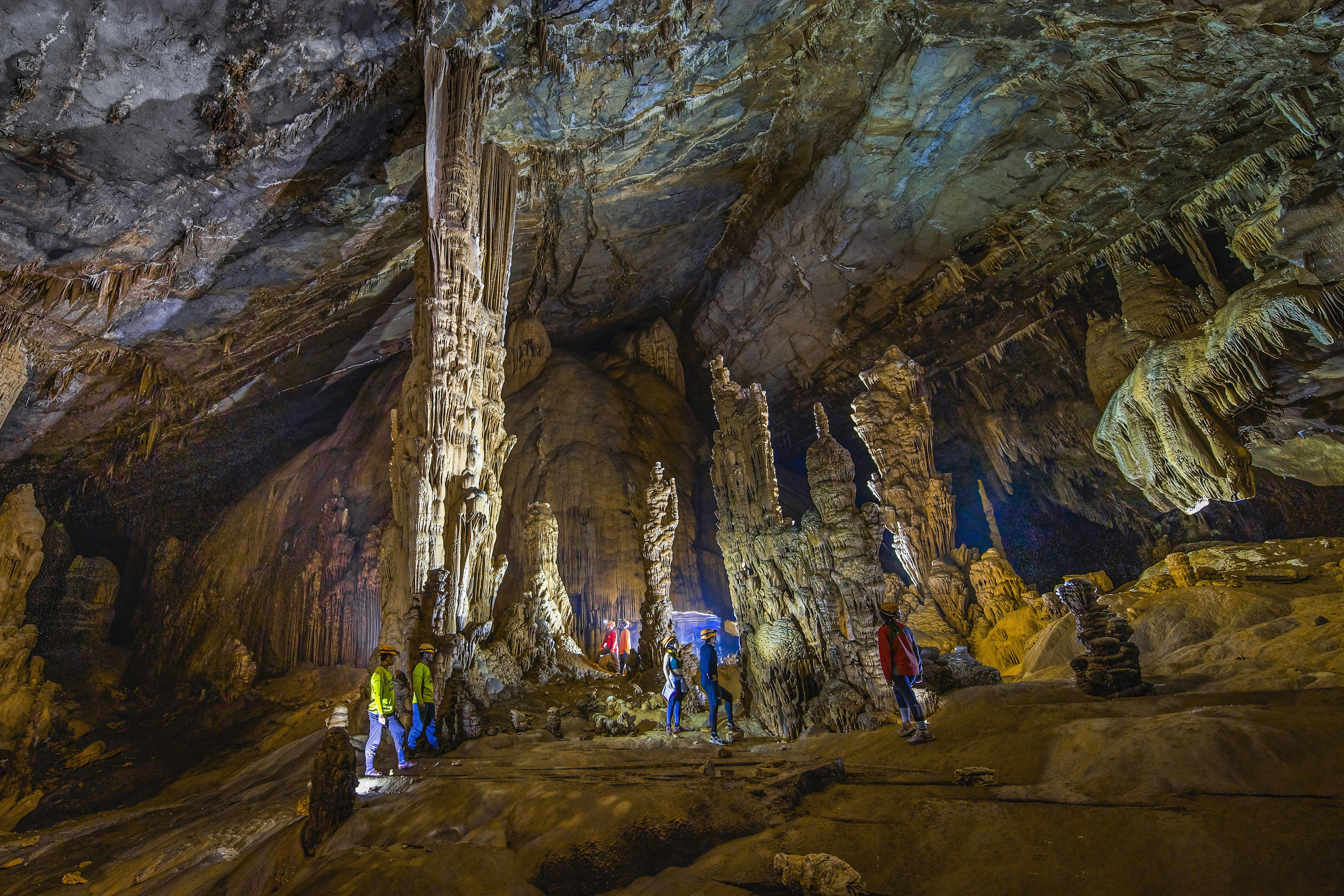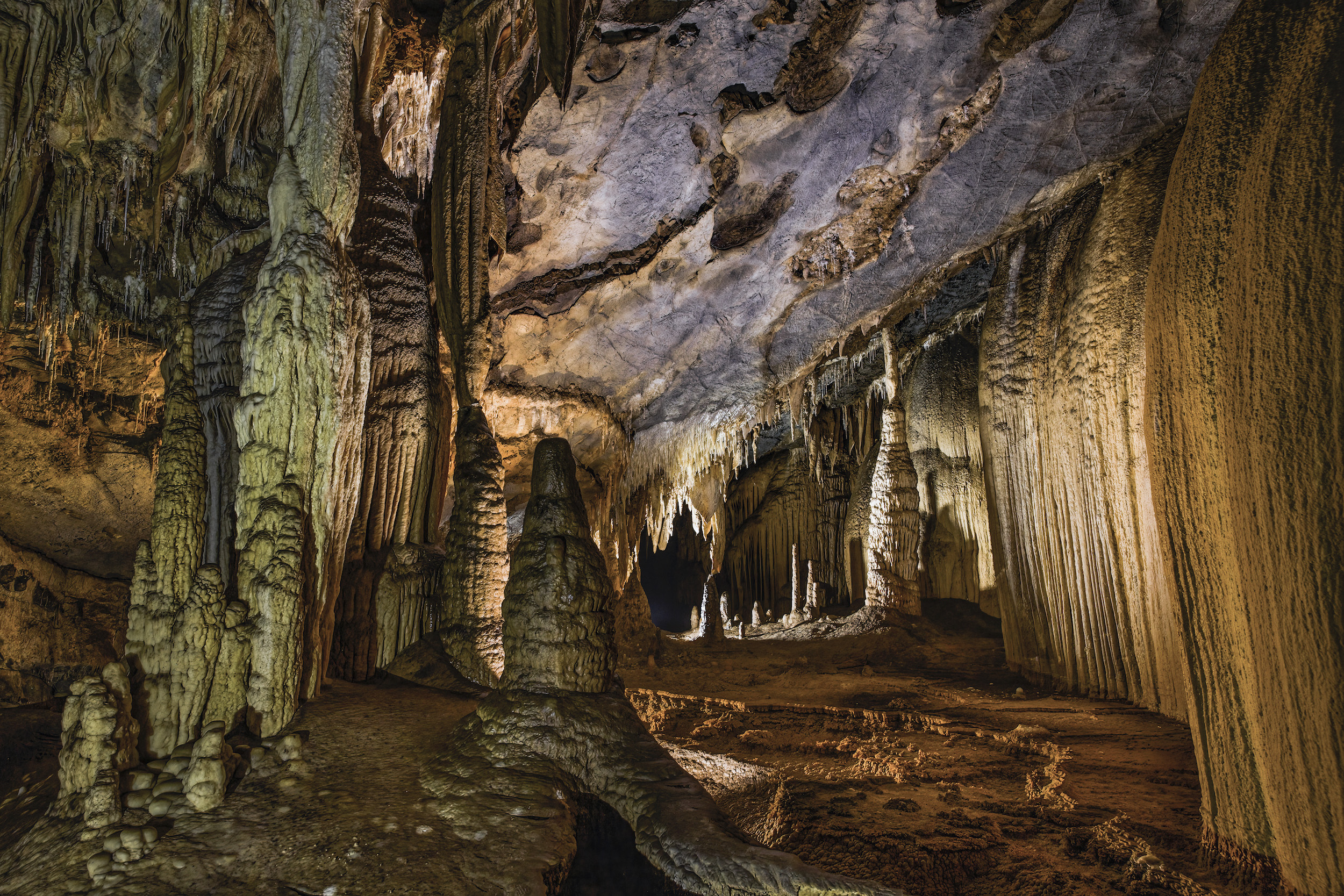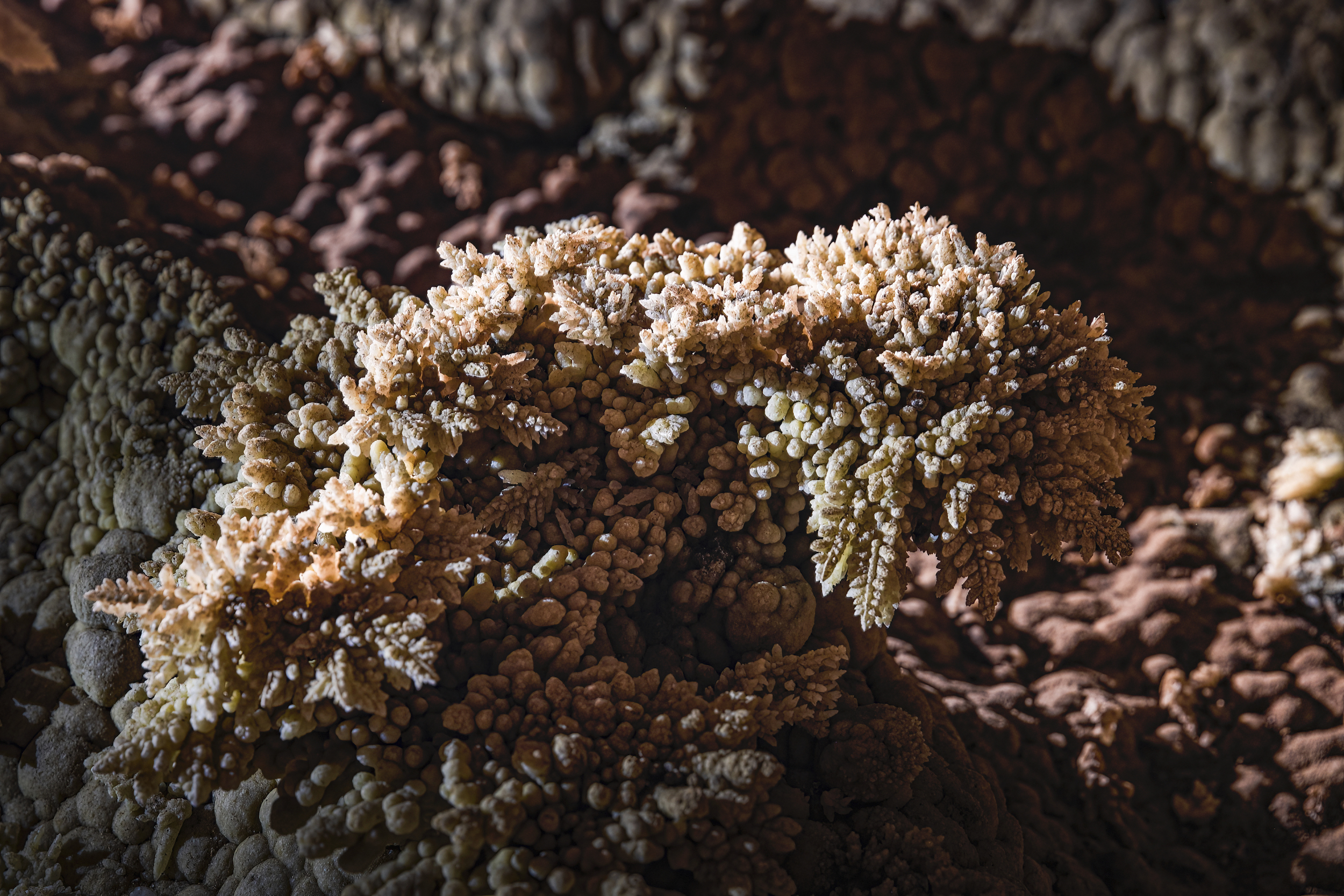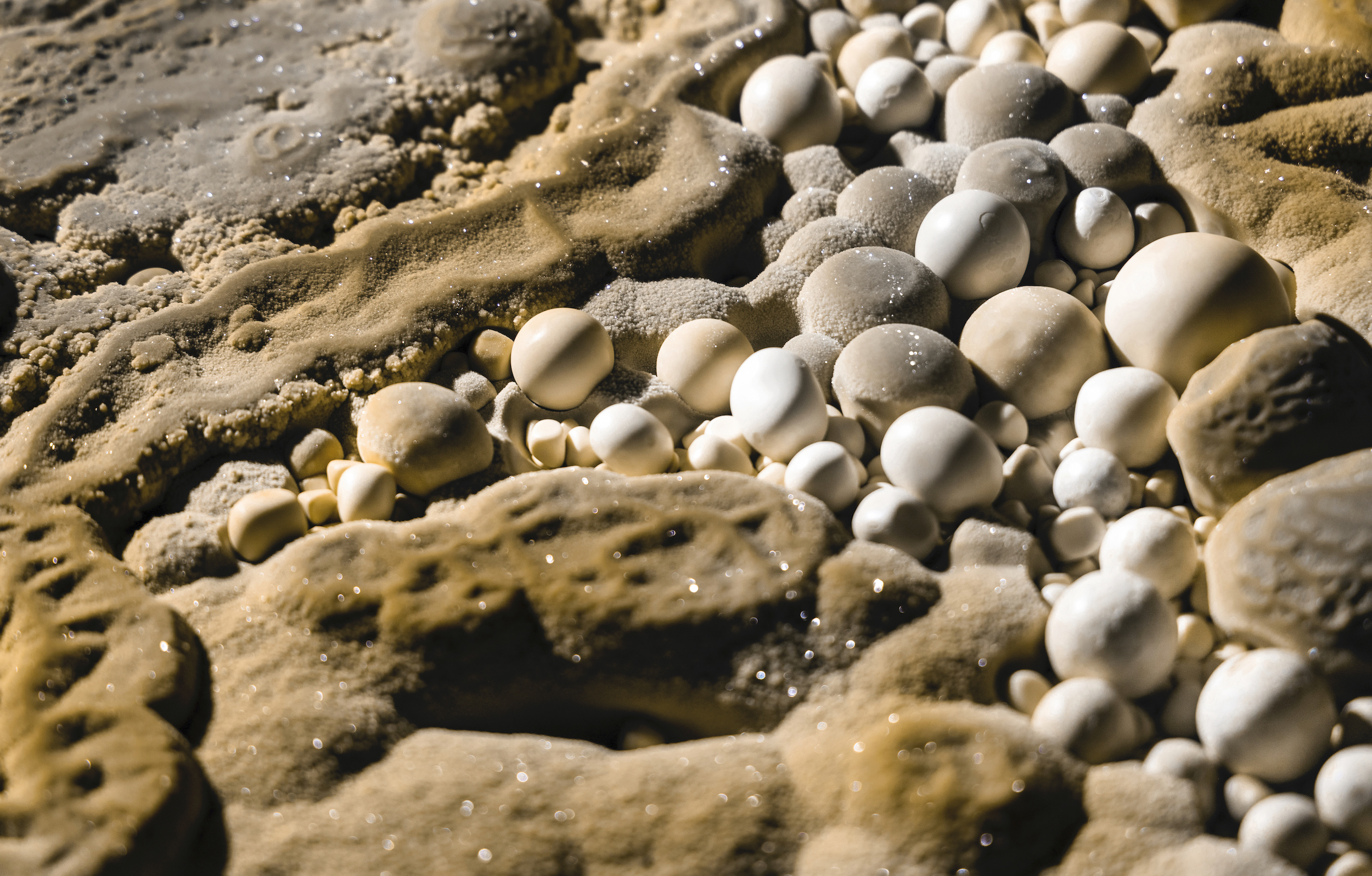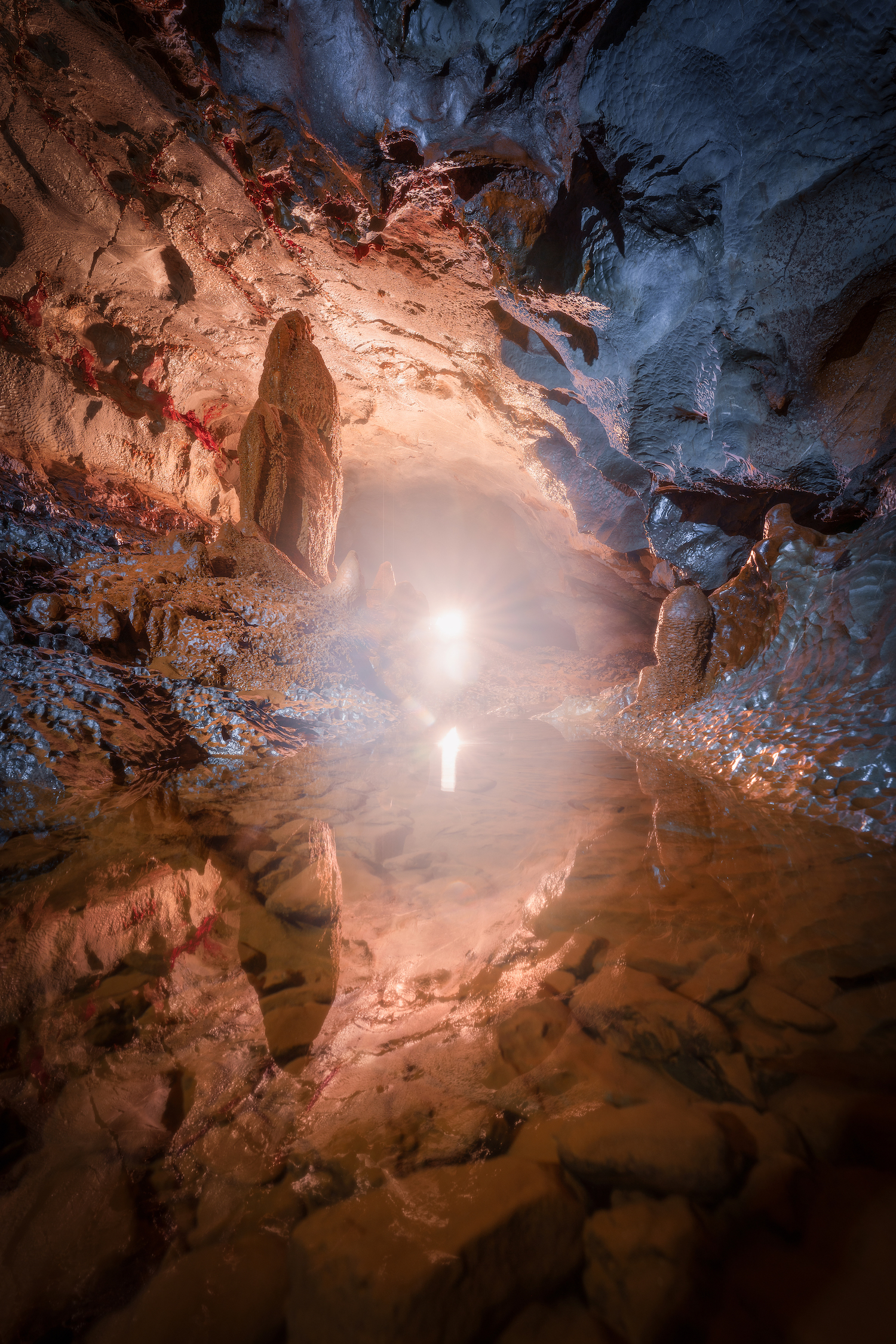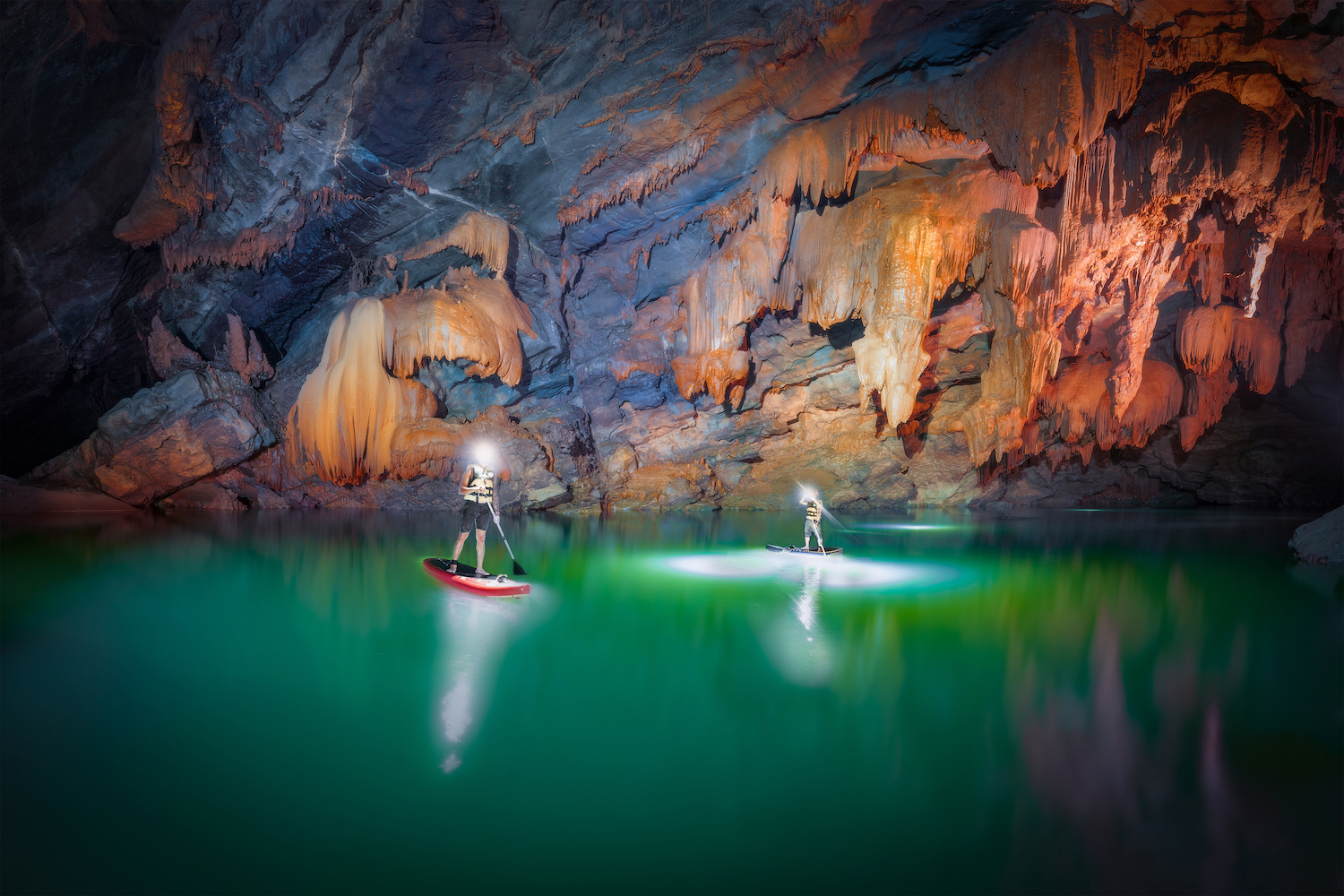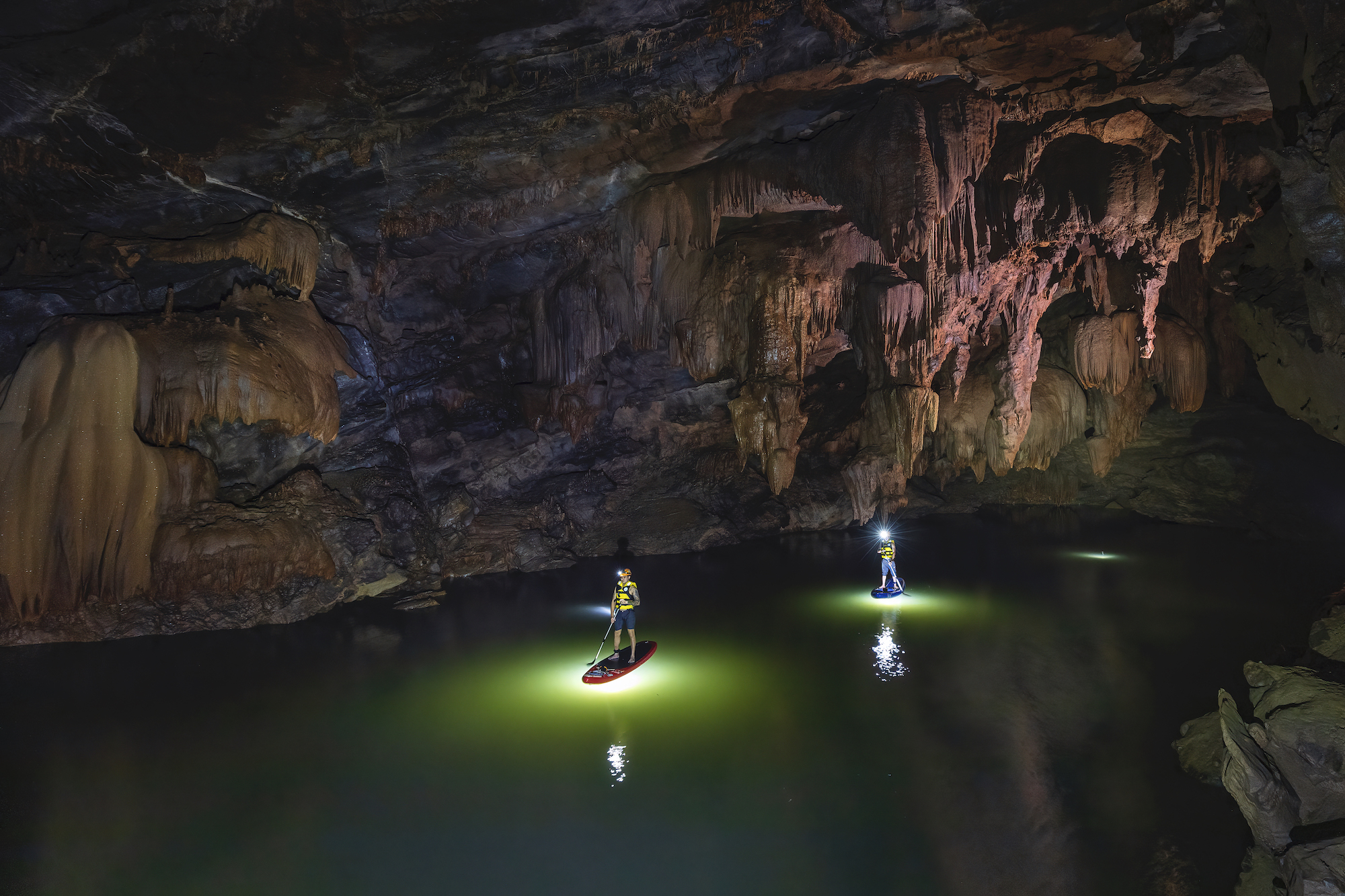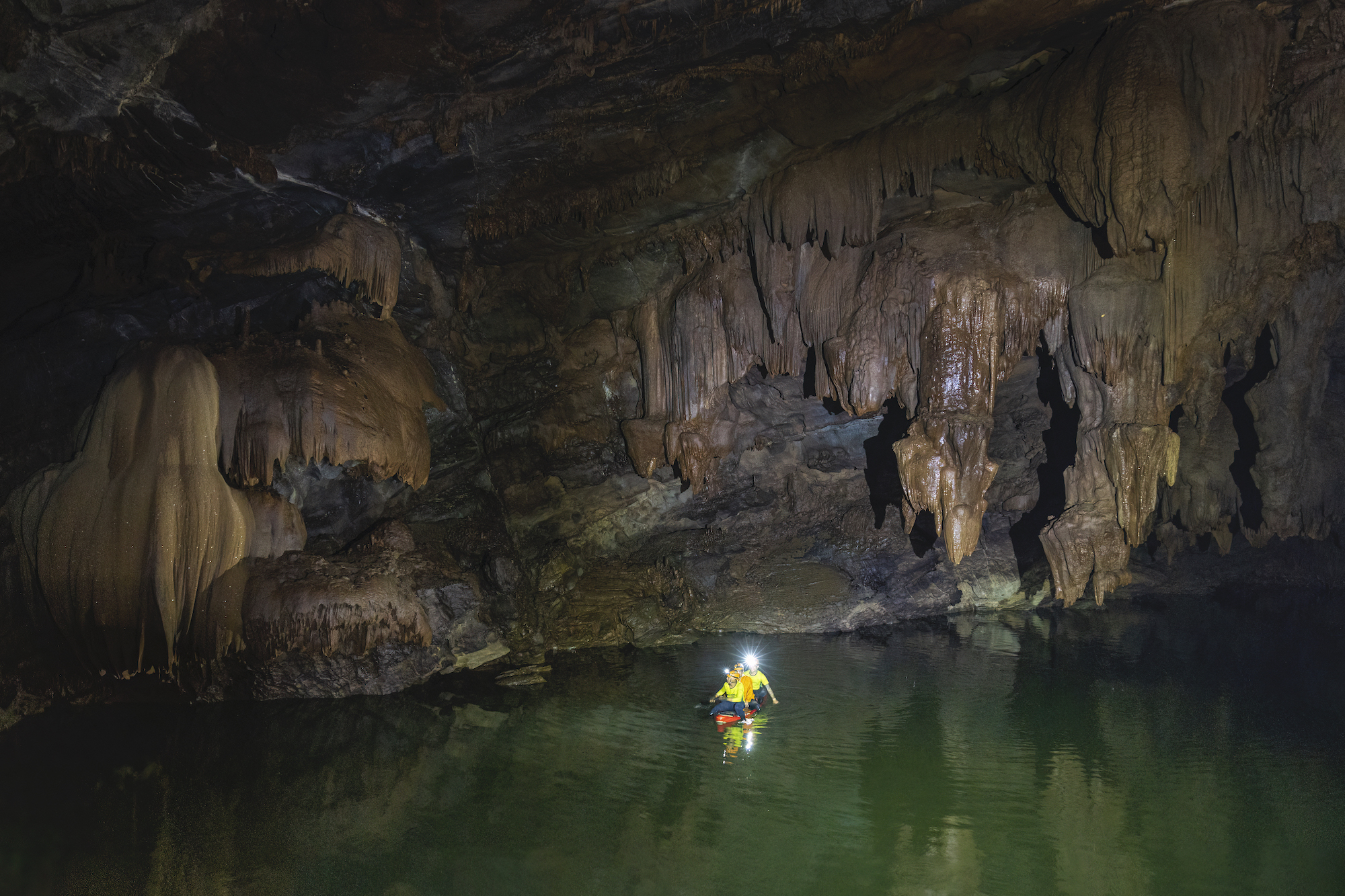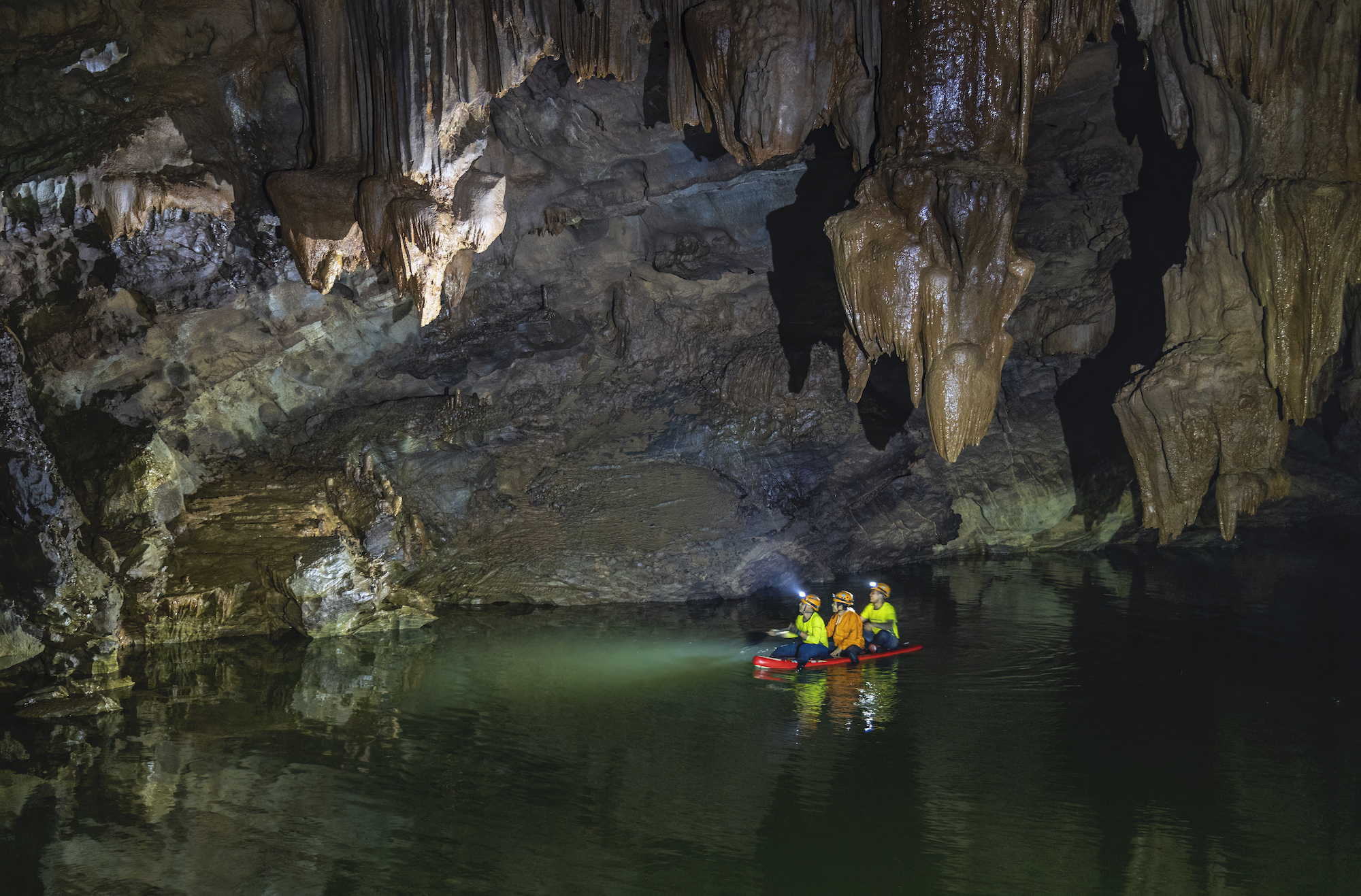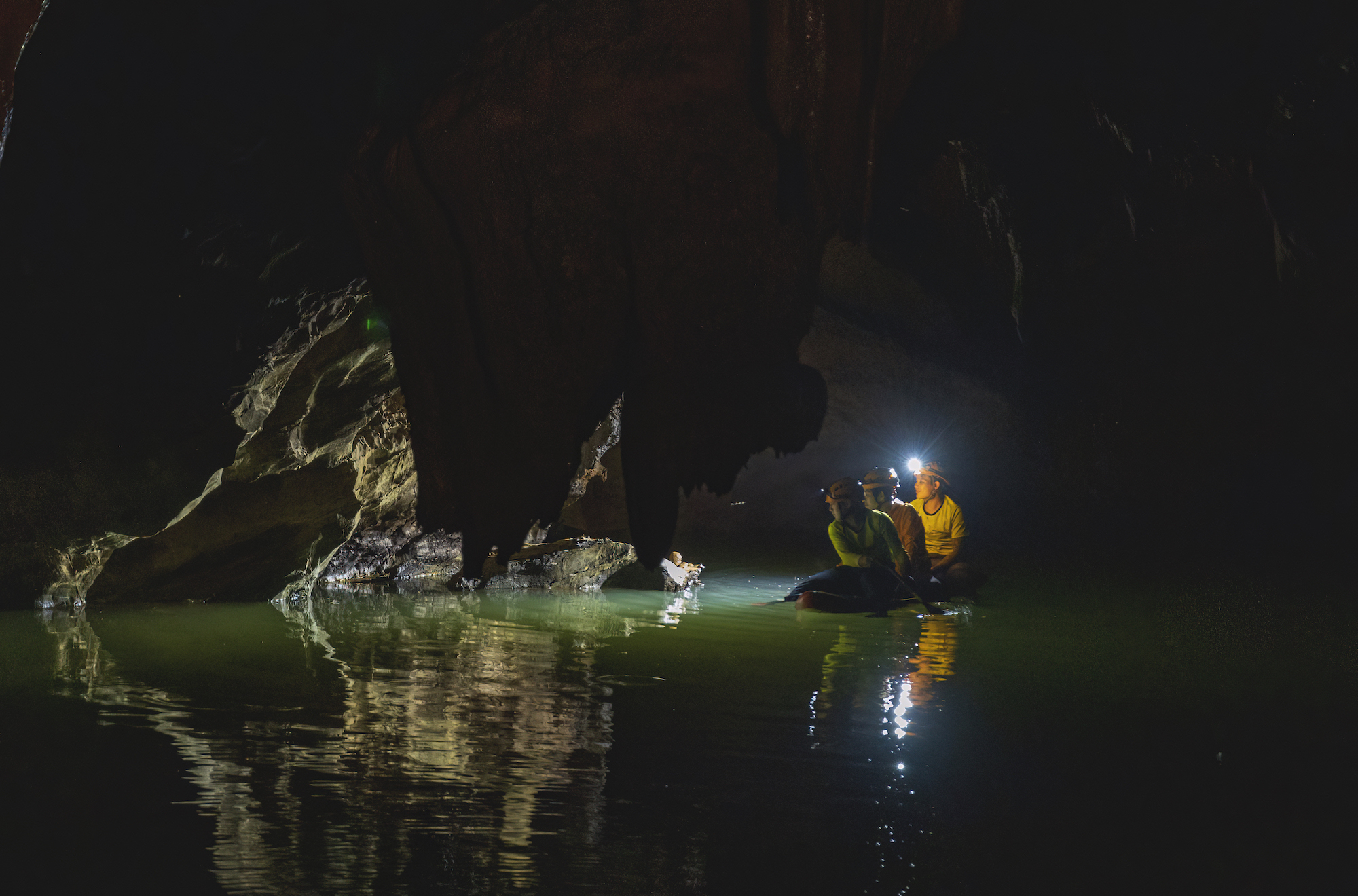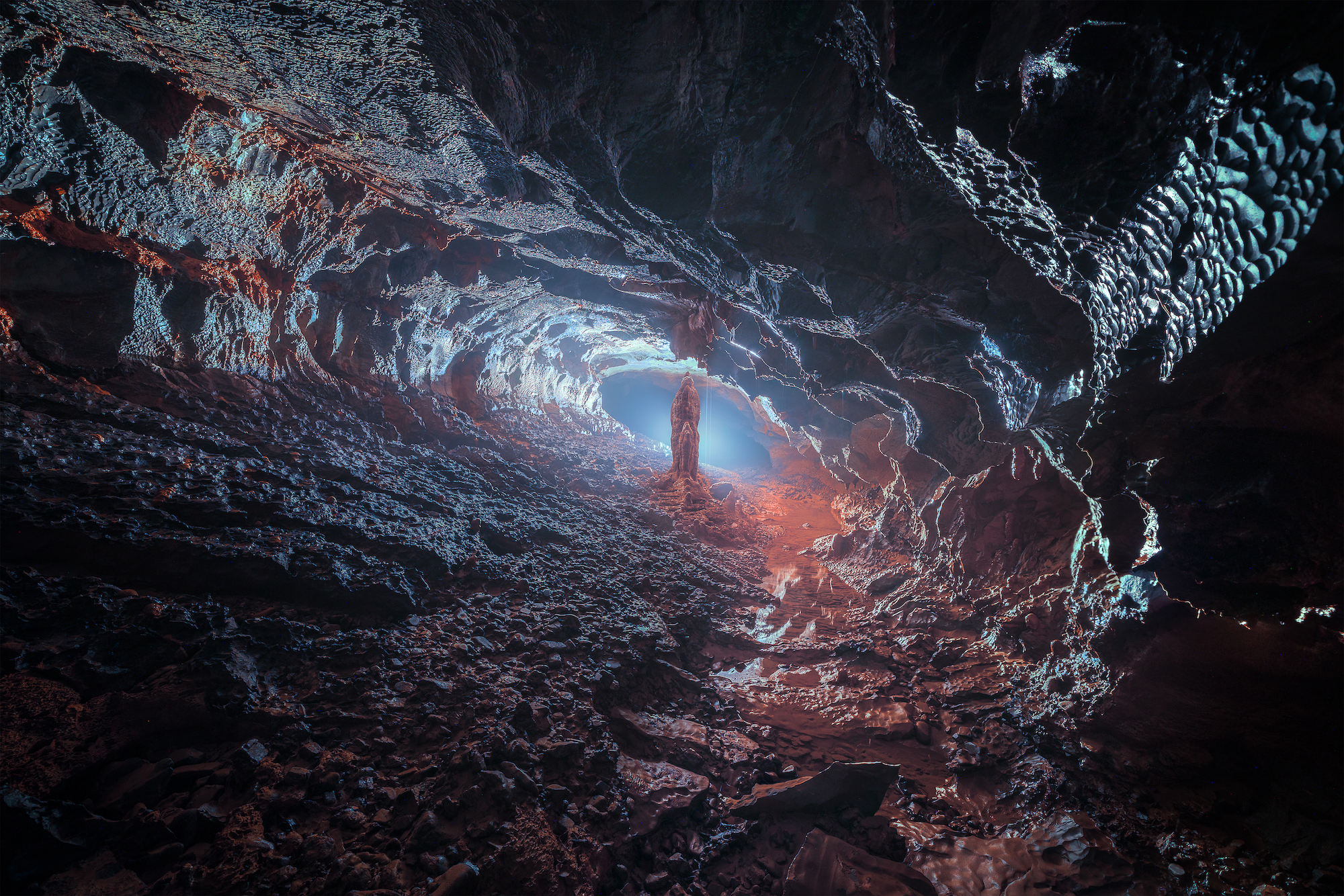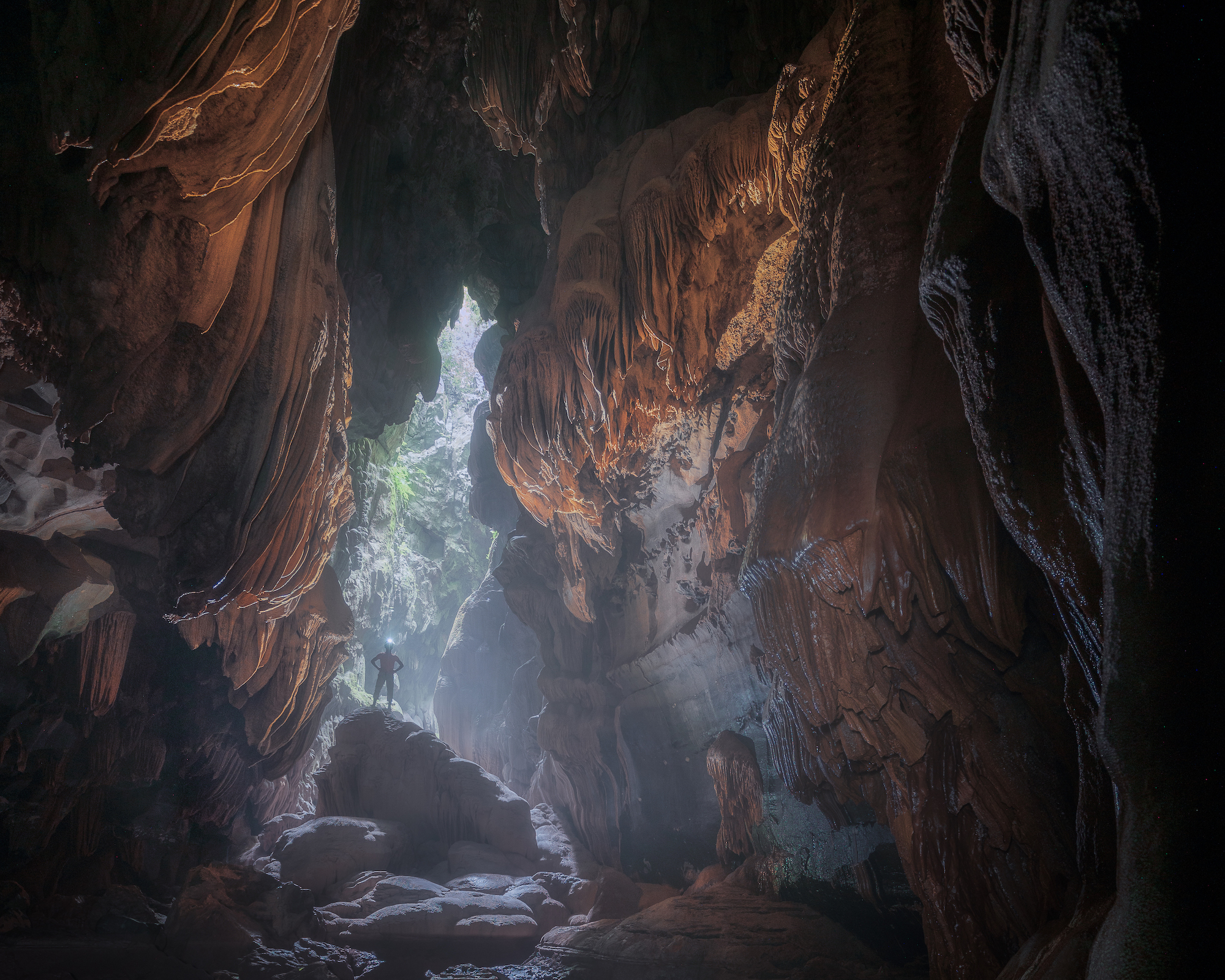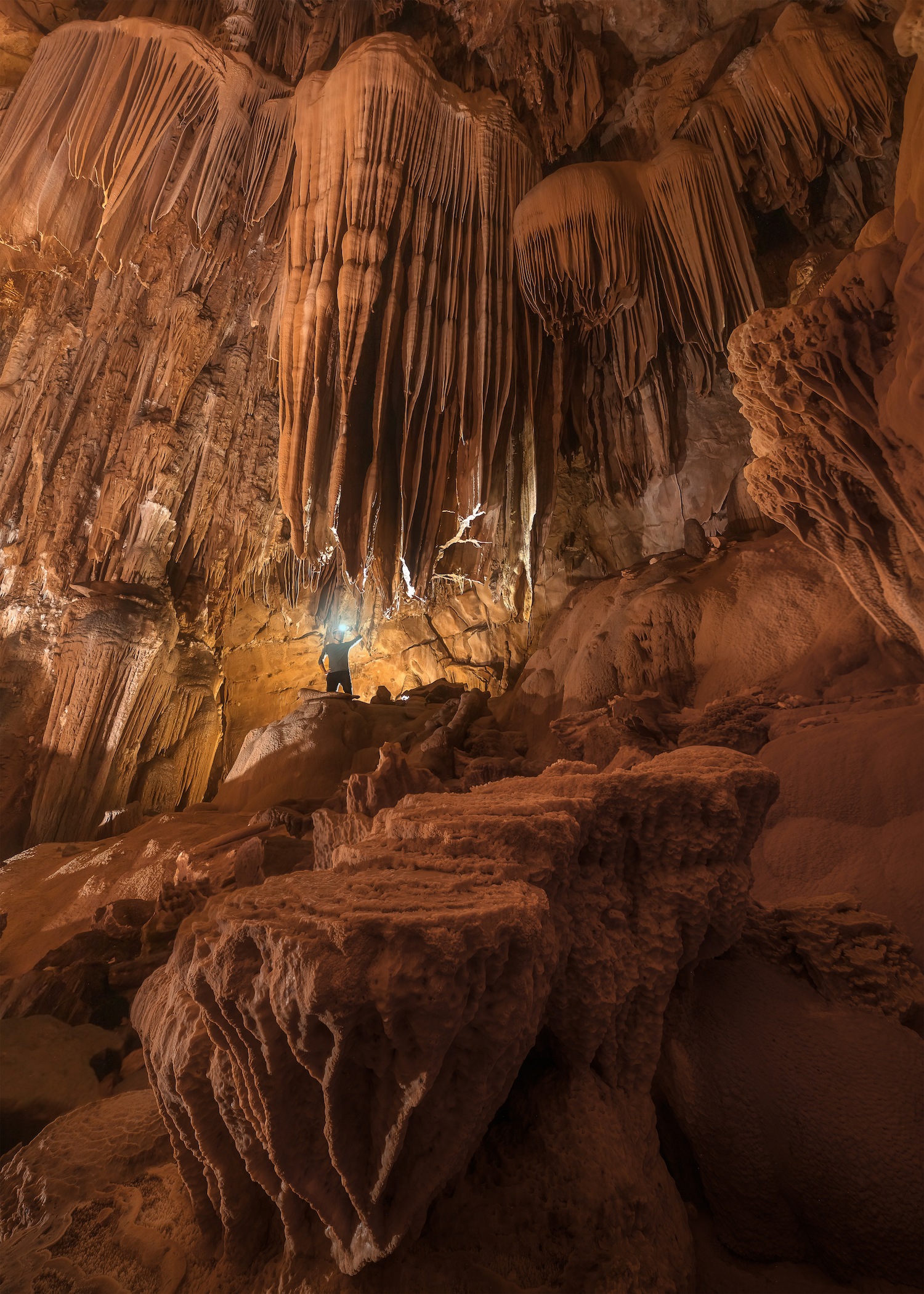 Share your stories with us at emg.inspired@epochtimes.com, and continue to get your daily dose of inspiration by signing up for the Inspired newsletter at TheEpochTimes.com/newsletter