Faroe Islands Ambient Drone Film: Heaven on Earth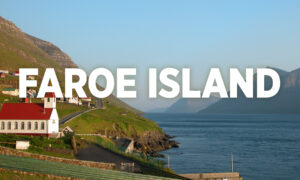 Relax and let your worries be replaced by stunning aerial nature views from some of the Faroe Islands' most beautiful and iconic landscape locations, paired with a brand new meditation piano ambient musical masterpiece. This video can be used to relax, sleep, meditate, do yoga, study, work, read, and more.
The Faroe Islands is a self-governing archipelago, part of the Kingdom of Denmark. It comprises 18 rocky, volcanic islands between Iceland and Norway in the North Atlantic Ocean, connected by road tunnels, ferries, causeways, and bridges. Hikers and bird-watchers are drawn to the islands' mountains, valleys, grassy heathland, and steep coastal cliffs that harbor thousands of seabirds.
Credit:
Simple Happiness – youtube.com/channel/UCSNCAZHyxLYW7e-_WvUNSfw
* Click the "Save" button below the video to access it later on "My List."
Follow EpochTV on social media:
Twitter: https://twitter.com/EpochTVus
Rumble: https://rumble.com/c/EpochTV
Truth Social: https://truthsocial.com/@EpochTV
Gettr: https://gettr.com/user/epochtv
Facebook: https://www.facebook.com/EpochTVus
Gab: https://gab.com/EpochTV
Telegram: https://t.me/EpochTV