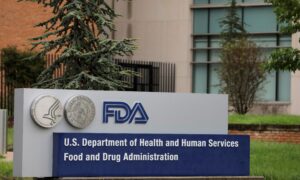 The U.S. Food and Drug Administration on Wednesday classified the recall of Swedish medical equipment maker Getinge's heart devices as its most serious type since their use could lead to death.
Datascope, a unit of Getinge, had recalled 4,454 therapeutic devices in December following a death and four serious injuries from their use. The devices are designed to help the heart pump more blood.
The unit has received 134 complaints related to the devices, including unexpected shutdowns, which can cause a burst, leak, or torn balloon leading blood to enter the intra-aortic balloon pump during therapy.
"Getinge is in the process of developing further instructions for use and may develop longer term design improvements when it comes to ease of use and safety," the company said in an emailed statement. It added that the cost of the recall is not material.
The company had informed customers to follow clinical guidance in December, Getinge said.