Female Sports Broadcasting Trailblazer Lifted From Addiction by God, Now Lifts Others, Starts Movement
As a child, Rachel Baribeau was heartbroken when she learned her dad was not her biological father. Convincing herself she must be unlovable, Baribeau succumbed to cocaine addiction and for years led a double life: working as a successful sports broadcaster by day, and junkie by night.
It would be the voice of God that eventually woke her from this nightmare, and led her to accomplish greater things in helping others. Now 43, living in Yulee, Florida, Baribeau shared her story with The Epoch Times.
"I've lost both my parents, I've lost all my worldly possessions, have almost taken my own life," Baribeau said, who was raised in a military family with two brothers in Atlanta, Georgia. "I've battled through addiction, an abusive relationship. … I've done all of that, and through every one of those instances, there was still joy.
"My middle name is Joy, it's my given name. So I inspire people to see the joy that is around them. I'm alive in a way that I've never been alive before, like my soul has little tentacles and sensors. … My soul is on fire!"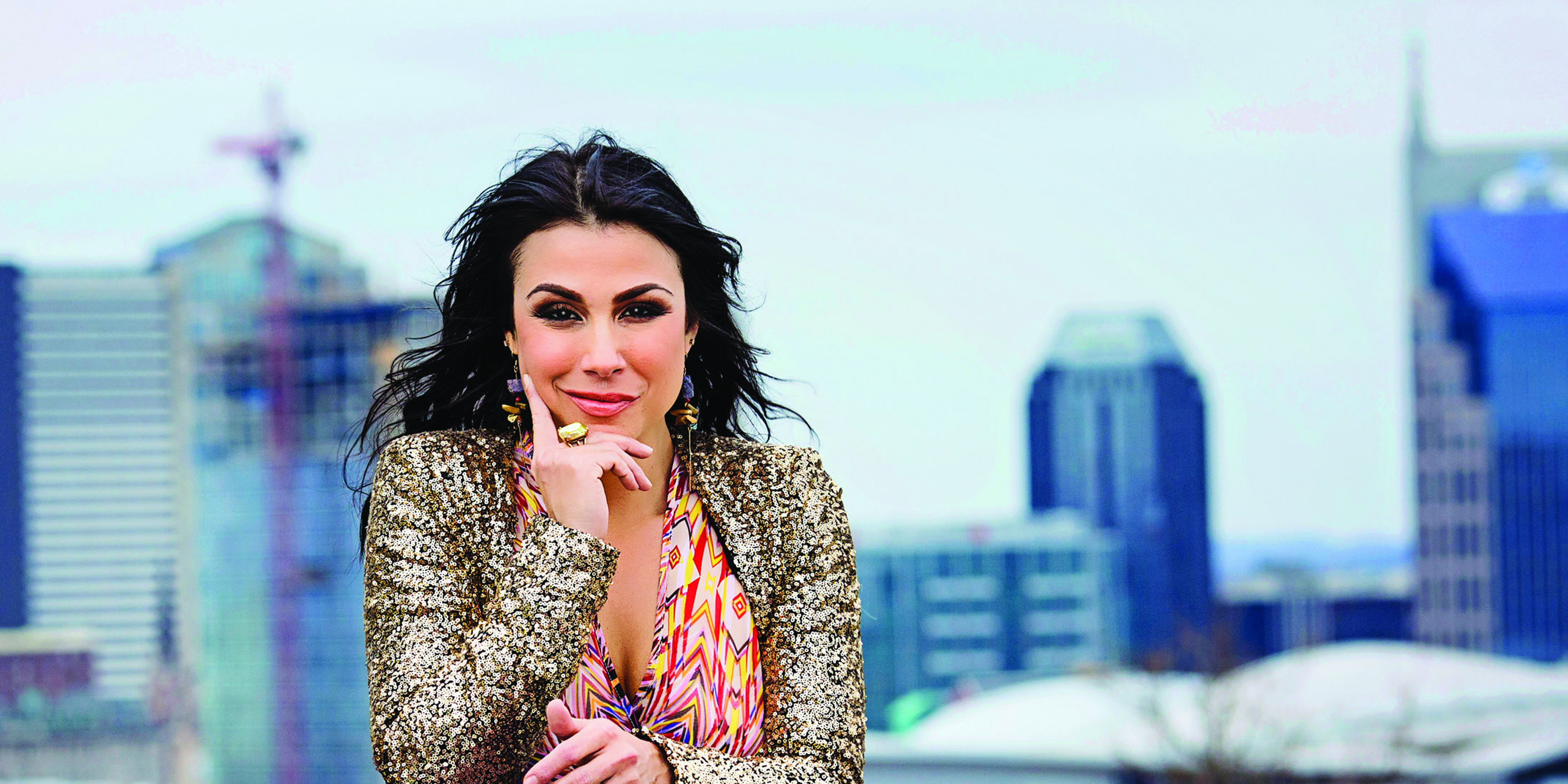 Unloved and Unwanted
Thirty-five years ago, Baribeau's outlook was bleaker. Her mother and adoptive father divorced when she was 7, though he remained present throughout her growing up. "He didn't have to … but he chose to," Baribeau said. During a telephone call after her mother remarried, he confessed to having met her when Baribeau just was a toddler.
She was dumbfounded—and hadn't recalled anyone ever telling her she was adopted.
"I felt like a bastard," she said. "I felt unloved and unwanted. … You don't have to call your child something bad for them to believe that about themselves. Nobody ever told me I was unwanted or unlovable, but … as somebody who loves God, the devil is the enemy, right? I believe he planted those seeds."
In high school, Baribeau's sense of rejection amplified. While studying media and television at Auburn University, she went to a party and tried hard drugs for the first time; yet she remained an outgoing, active student on campus.
"I've always been a people person," Baribeau said. "At first I thought I was going to broadcast regular news. … What I recognized was that I could not do the heavy stories—these car crashes, sad stories, and hate groups; it just hurt my spirit too much.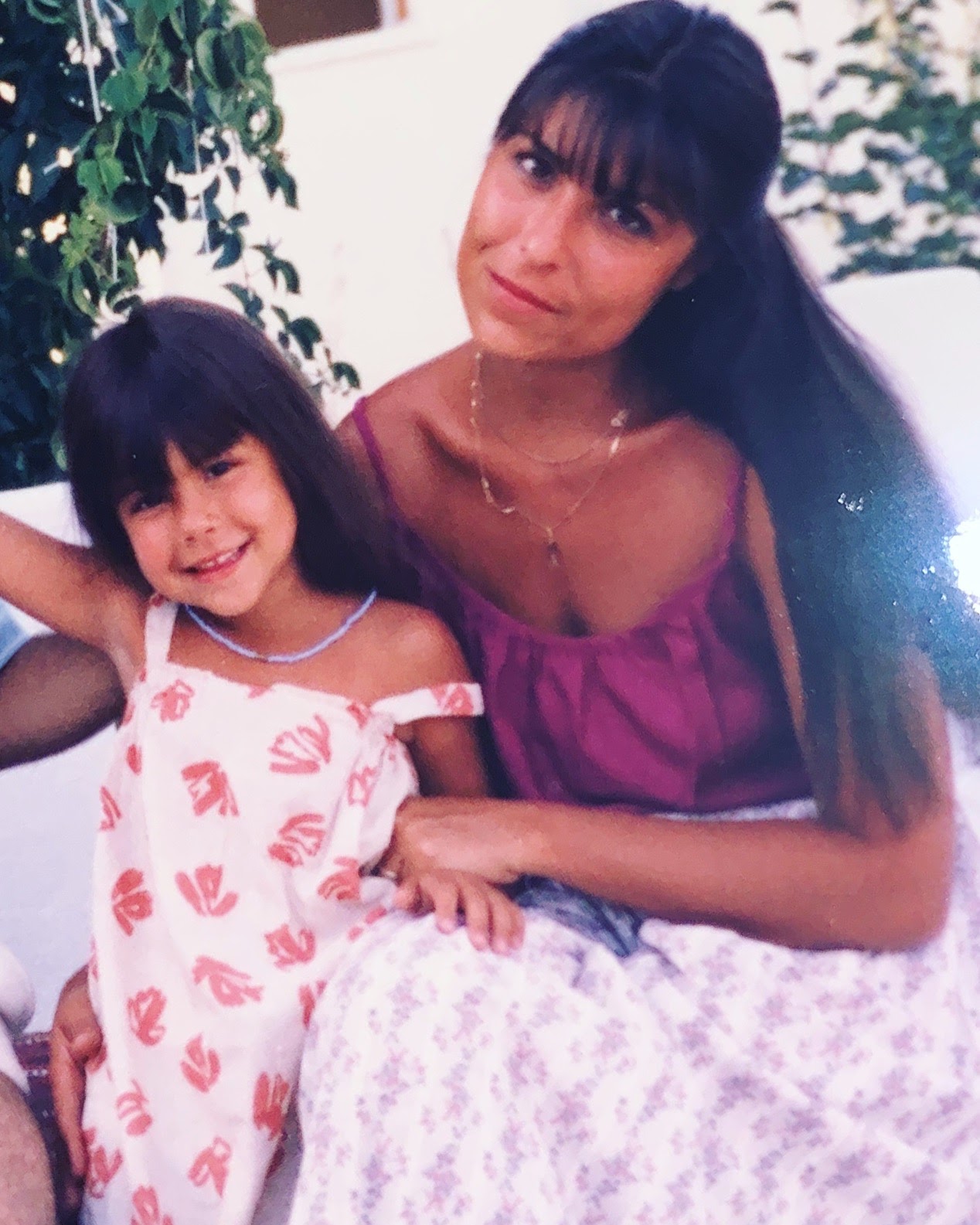 "I had been a sports fan, and around that same time I was sent out by the campus TV station, EagleEye Auburn, to do an interview with the assistant baseball coach. I remember it was kind of like the clouds parted and the sun shone through, and I was like, 'Oh my gosh, this is my aha moment … I can be a sportscaster!'"
Climbing the Ladder
Baribeau graduated in 2003. She hit the ground running with a two-day-a-week spot on a local radio/ television show alongside host DJ Jones.
"Now listen, there were no women in sports then. … I thank him to this day. The fact that he gave little old me an opportunity broke everything else wide open," Baribeau said, who soon found herself "climbing the ladder" with a daily radio show in Columbus, Georgia.
But she was leading a double life. By 28, she had a full-blown cocaine addiction and was suffering domestic abuse.
"Whether you're addicted to food, porn, shopping, gambling, sex, drugs—whatever it is, a lot of times you can hide it," Baribeau said. "Then it gets to a point where you can't. … My darkest moment came when I began to deal hard drugs to support my habit, because not only was it affecting me; I was contributing to the takedown, the delinquency, of other people."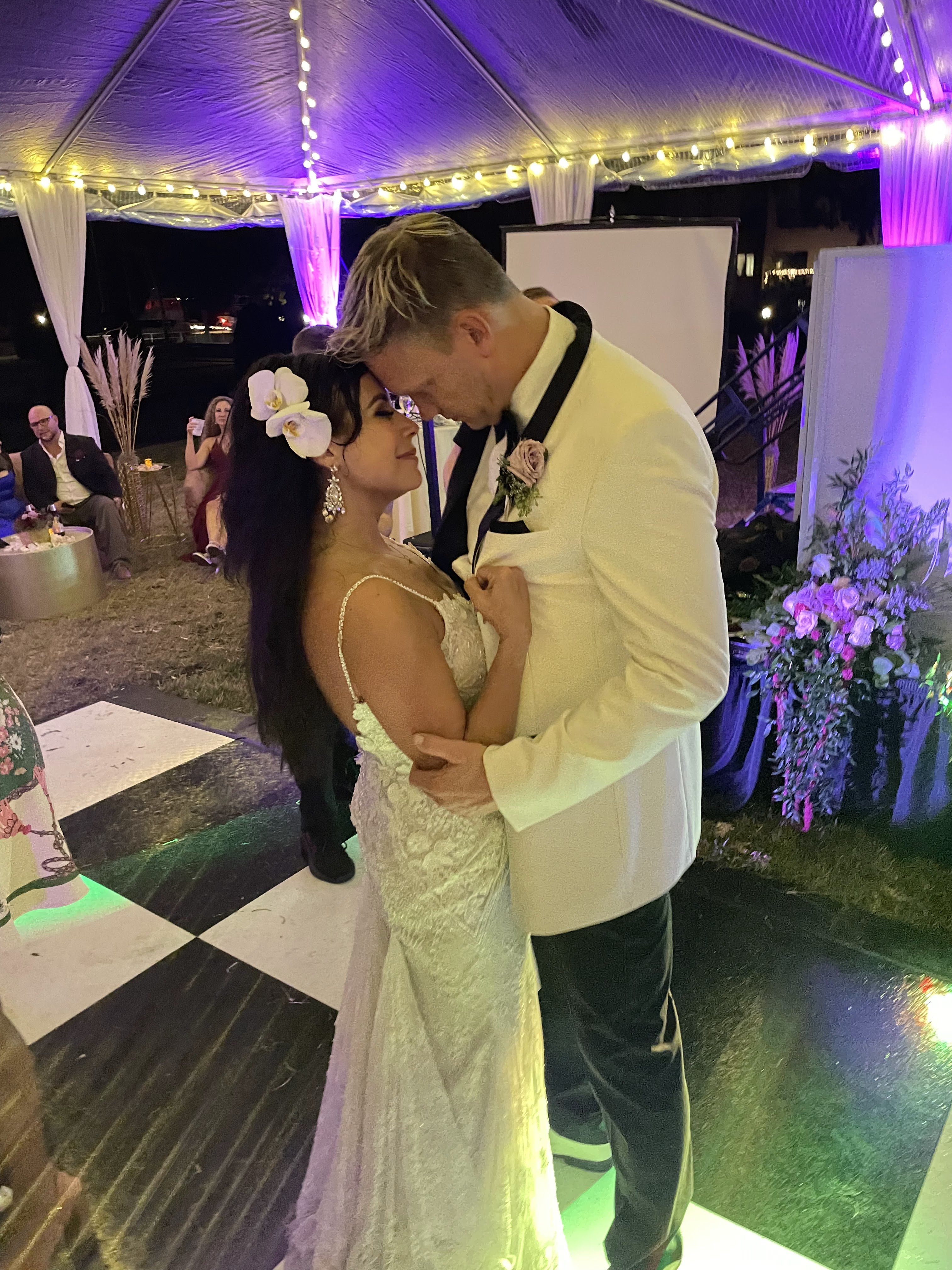 Raised a Christian, Baribeau felt she was "living life apart from Him" but never stopped hearing God's words. At her lowest point, she heard a familiar message from God with fresh ears: "I created you for more than this, Rachel!"
"He'd given me a vision right before I got clean that said, 'You're a runaway train going down the track right now, and unless you change course, get clean … you're going to kill somebody else, kill yourself, end up in jail, break your family,'" she said. "I knew I was very close to doing that, so I used drugs one last time."
Afterwards, she wept like she'd never wept before. The next day, she couldn't drive to church fast enough.
"I Should Be Dead"
"I am nothing short of a miracle, I should be dead," she said. "God [is] my best friend, my everything. He's my constant companion, He's my father, He's my protector, He's my provider. … When people ask me, 'Why are you so crazy about God?' I say, 'If you'd been where I've been, if you'd seen what I've seen, if you'd been saved when you should have been dead, ten times over, you would be crazy about Him too.'"
After a decade of addiction, Baribeau was rinsed clean, and she never looked back. Recovery only strengthened her will.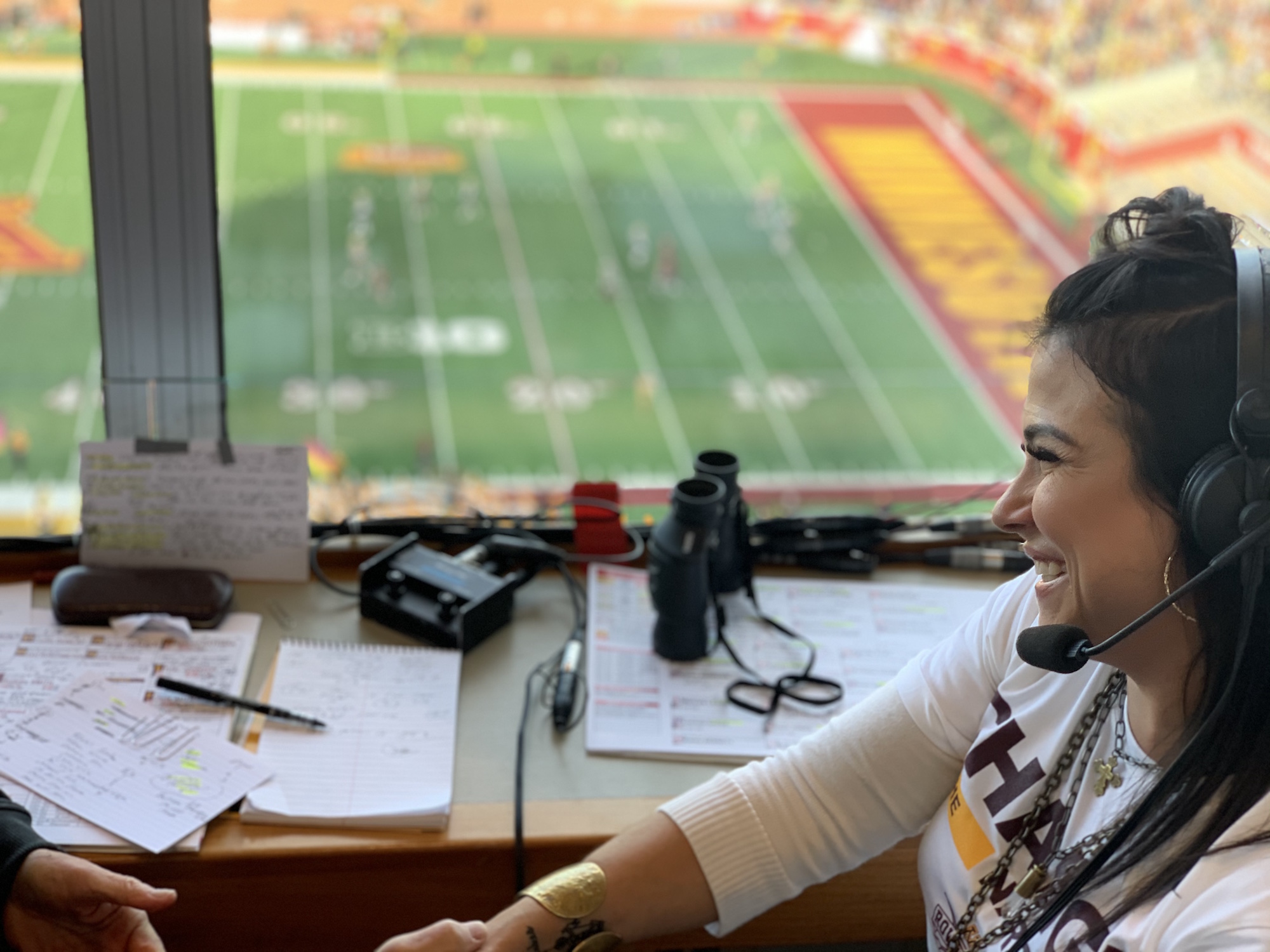 "I worked and hustled, worked and hustled, and by the end of my career I became the first female host on Sirius XM," she said. "I went from local radio to Tuscaloosa and covered a national championship team. I was a field reporter. I was a host at a startup radio show. … I was also a sideline reporter for the ACC network."
Baribeau was inspiring girls and women everywhere to break the mold and follow their dreams in broadcasting. One of the highlights of her career was the first-ever college football playoff in 2014 between Ohio State and Oregon in Dallas, Texas.
"I remember looking over the stadium and looking to the director of the college football playoff, Bill Hancock. I said, 'Bill, do you recognize we are literally writing the history books?'" Baribeau said.
Changing the Narrative
By 2016, Baribeau's ambition only burned brighter. She wanted to share her story and inspire others, so she founded mental health non-profit I'm Changing the Narrative. Working and performing outreach simultaneously, she heard God's voice again: "You're supposed to pick up your cross, you're supposed to do this full-time, this is what I put in front of you."
Five years earlier, Baribeau had told herself likewise. While standing in a press box at a game, her hand over her heart during the national anthem, she told herself, "I'll quit when I no longer get the chills."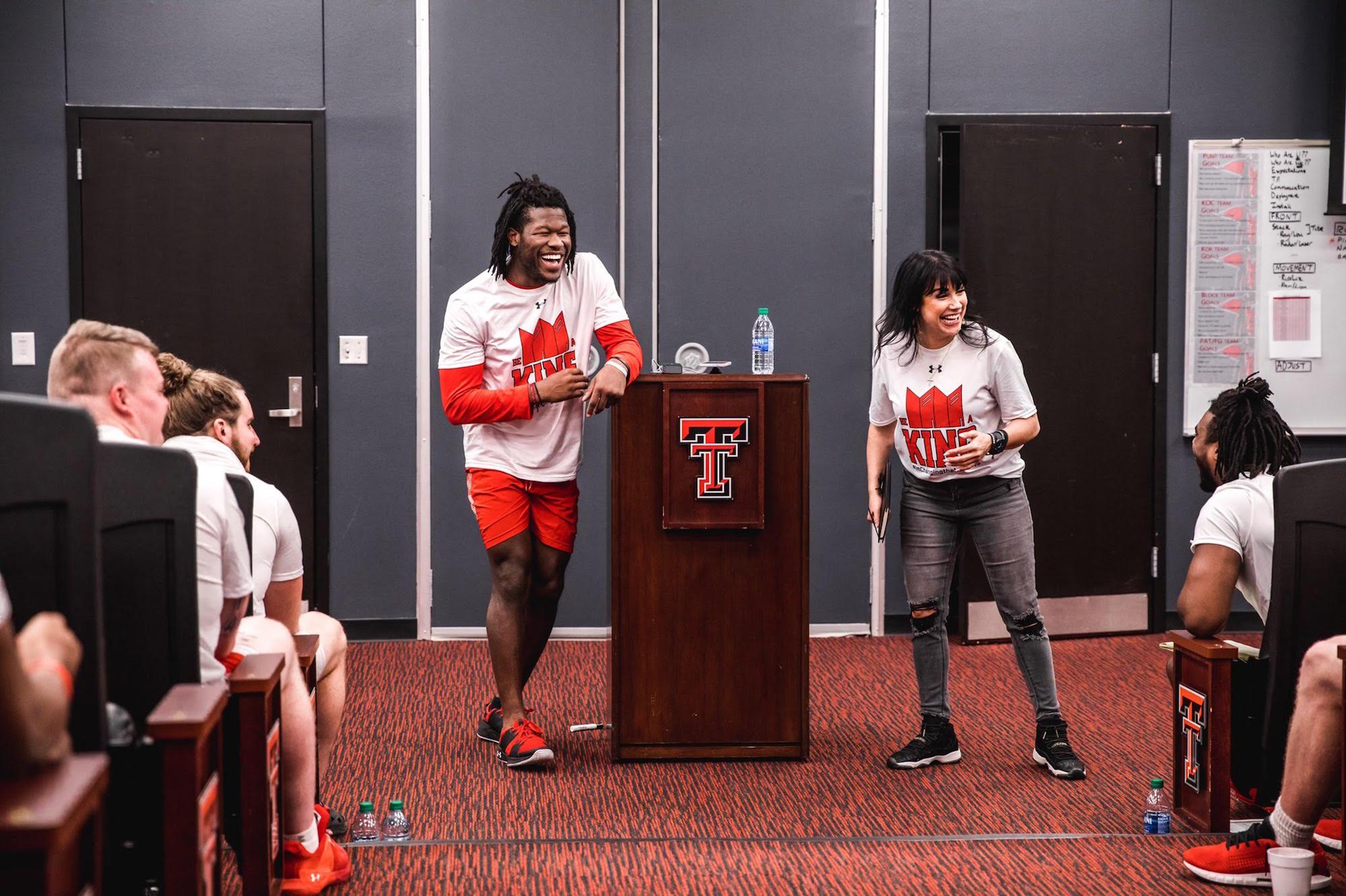 In 2019, the chills went away.
"That fall we hosted a 'mental health' game between Minnesota and Maryland, the first-ever collegiate game with two Big Ten teams, fully focused on mental health that whole week leading up to the game," Baribeau said. "I got on a plane the next day, at 33,000 feet, and I wrote my retirement letter."
For the past three years, Baribeau has devoted herself to her nonprofit. She now travels and works with over 60 colleges and schools, customs and border patrol, law enforcement, state halfway houses for ex-prisoners, and churches to help anyone who has strayed from their purpose to find hope and meaning in life once more.
"There's so many people that are wishing for Friday and dreading Monday, and that is not the way to live," said Baribeau. "Changing the narrative [means] taking the headlines back for something good … changing the narrative of your life, your mental health, your relationships, not having to repeat generational patterns and traumas just because it happened to somebody in your family."
Recently, Baribeau was invited by the NFL, saying the gig was "like going to the Olympics as a public speaker."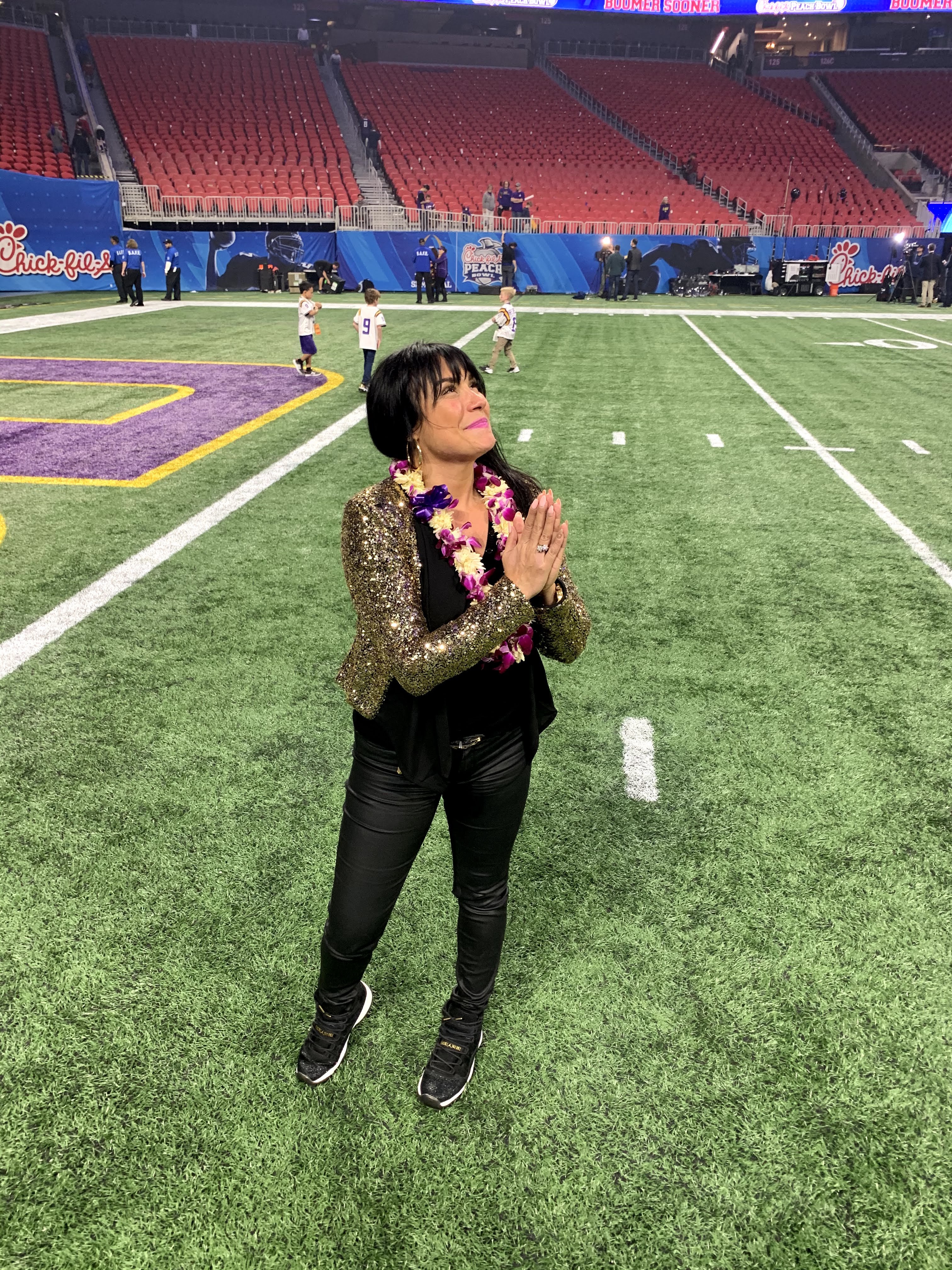 "Life is Short and Precious"
One of Baribeau's most impactful relationships is with border patrol, whom she has visited five times since 2019. During a humanitarian trip to El Paso, she had a chance to meet men and women putting their lives on the line to protect Americans from gangs, drugs, and other dangers flooding across the border. Contrary to certain narratives, illegal migrants crossing the border are "treated humanely."
"There was tons of food, there was air conditioning," Baribeau said. "I fell in love with the border patrol agents that are overworked. The things they see every single day are horrific, and they're dealing with their own issues of depression and suicide. … I just decided I was going to start helping them.
"We're in a time and place right now where a lot of people say, 'Not my business, not my problem.' … We're pulling out our phone to record something and somebody's getting beat up, shot, or assaulted. I teach people that we're gonna go against culture right now. … We're going to spread kindness, we're going to help people even if we don't know them."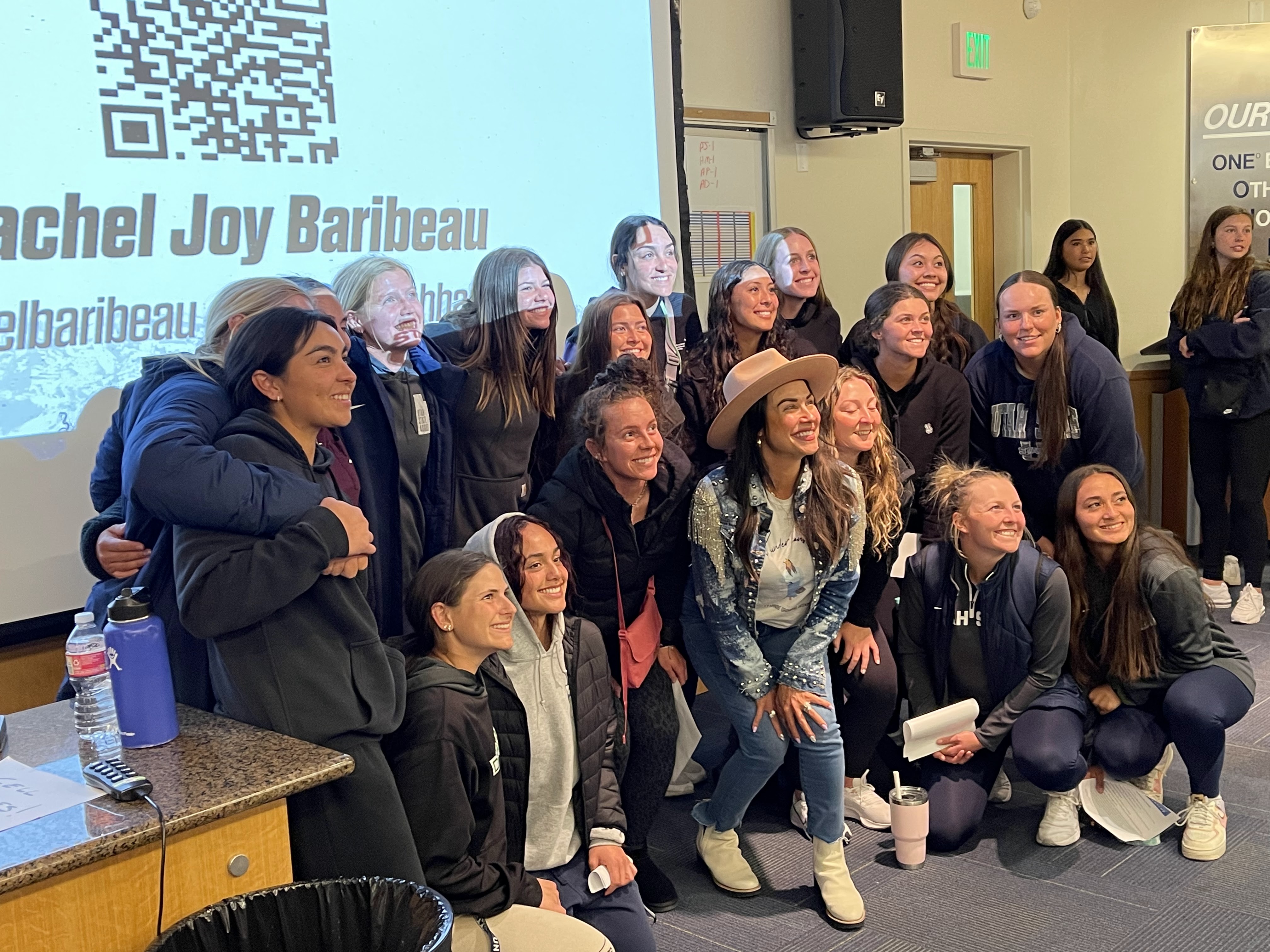 Baribeau connects with her audience via social media and often receives heartwarming feedback. Stories of family reconciliation, forgiveness, and forging new bonds are typical.
Her first book is coming out in June 2023. Baribeau's overarching message is twofold: help others, and take that leap of faith.
"To anybody who's reading this who's on the fence about whether to take a leap of faith: leap. Do it, because life is short and precious. … The magic is in the uncomfortable," she said. "If it fails, so what? You still love, you're still valuable, you still have breath in your lungs, you can regroup, you can do something else. But I'd rather try and fail than never try at all."
Share your stories with us at emg.inspired@epochtimes.com, and continue to get your daily dose of inspiration by signing up for the Inspired newsletter at TheEpochTimes.com/newsletter